Joined

Jul 17, 2017
Messages

2,218
Location
About a week ago had a T-12 light bulb go out in one of the old shop lights that cane came in the shop with the place we bought South of Indy. As I do not replace T-12 bulbs choosing to replace the lights, I decided to check the 4 lights that were 2x4 feet to see if they were T-12 or T-8 fluorescent.
They were all T-8 but two of them had failed tubes so I let them hang open in order to remember to replace the bad bulbs with ones I had.
With 4 T-8 bulbs on hand, I decided to replace all 4 in a light over 2 benches I am frequently at. As I did this, one of the new bulbs went out in the light. Leaving the light on I stepped up to rotate the bulb a bit and see if it seated better. In doing so the bulb next to it flicked and the dark bulb did not come back on.
As such, I took my insulated needle nose pliers and wiggle the wire for the flickering bulb. It flickered more indicating a wiring issue. I then wiggled the wire for the unlit tube and crackling flames began to burn from the edge of the wiring tray where the wire entered. I moved the wire to a non-grounded position and climbed down to turn the light off.
Making the circuit safe, I opened the wiring tray that runs down the center of these lights expecting to see wire chaffed and grounded on a sharp edge. What I found was the tray packed with insulation, mouse turds and the smell of old urine.
In cleaning the tray and light out from this debris, it was amazing to see the damage done by the mice. After removing the light, the cutout for the box the wiring was pulled though was oversized by about 3/4 inch and the back of the light fixture had been open with a knock-out creating a 2 inch open hole. Easy path for mice in the attic.
Attached are photos of a lot of bare wire.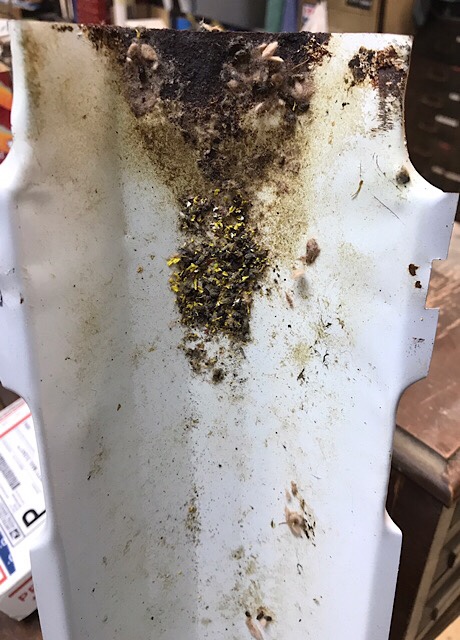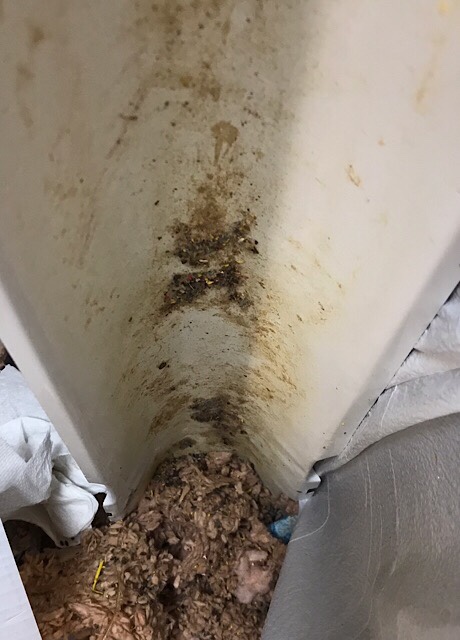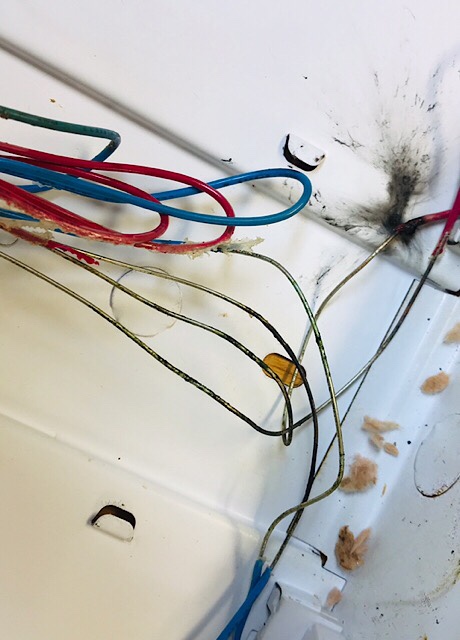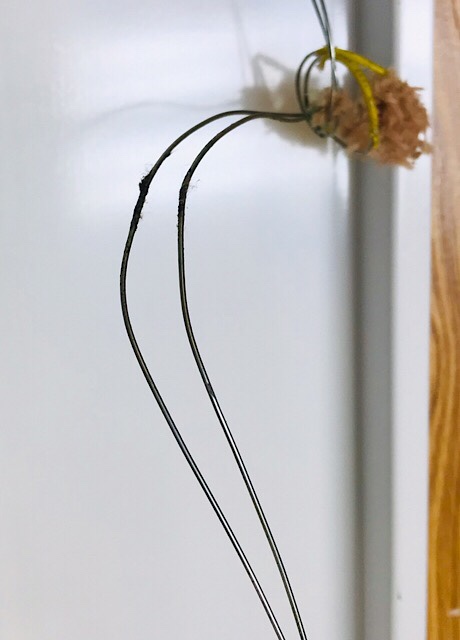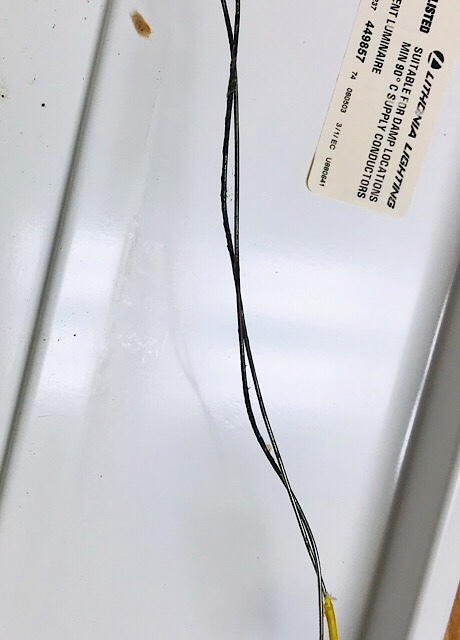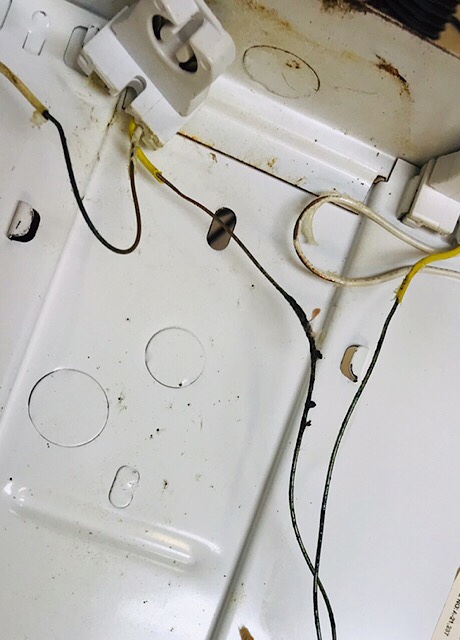 This was the only light in this condition but could easily have gone unnoticed and caused greater harm than it did.
Sent from my iPhone using
Penturners.org mobile app