Joined

Nov 23, 2006
Messages

5,655
Location
Mea Culpa. [B)]
These blanks were sent out by Jeff as samples.
He sent two pairs to four of us to test and review.
I missed a point in his email, thinking only that he'd post our collective
impressions. If anyone asks, y'all didn't see these yet. [
)]
Jeff will be posting everyone's pens along with our reviews. Stay tuned.
My apologies Jeff.
First time using Stabilized Dyed blanks. First time making the Jr. Gent II.
Methinks these are the same blanks Ernie has on sale right now.
Jr. Gent II Platinum series with Rhodium/22k Gold and Sunrise Yellow Dyed, Stabilized BEB (#0802)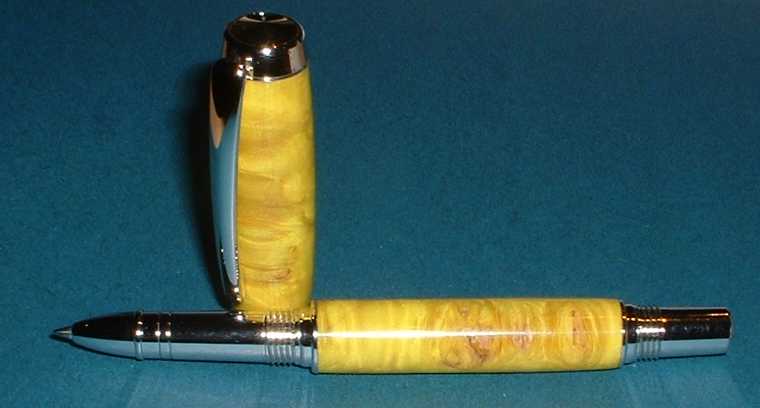 A Chrome Baron with Blue Dyed Stabilized BEB #0790:


All comments, good and bad, welcome.
Gary