Joined

Feb 15, 2016
Messages

1,562
Location
More botany.
Steps:
Initial casting done by slowly submerging the Scabiosa blossom, some yellow yarrow, and dichro film half way down into the 2/3's full (PR resin/copper flakes)Stoner Mold Release-sprayed PTown Subbie 4 stopper mold; 50psi for 2 hours.
Second casting was done with mica powder-colored PR/copper flakes/more dichro - filled to the top; 50psi overnight (second opaque casting done to conceal the drilled/tapped hole).
Easily unmolded by pulling up the blossom stalk.
Drilled, then tapped on the lathe.
Turned and polished as usual: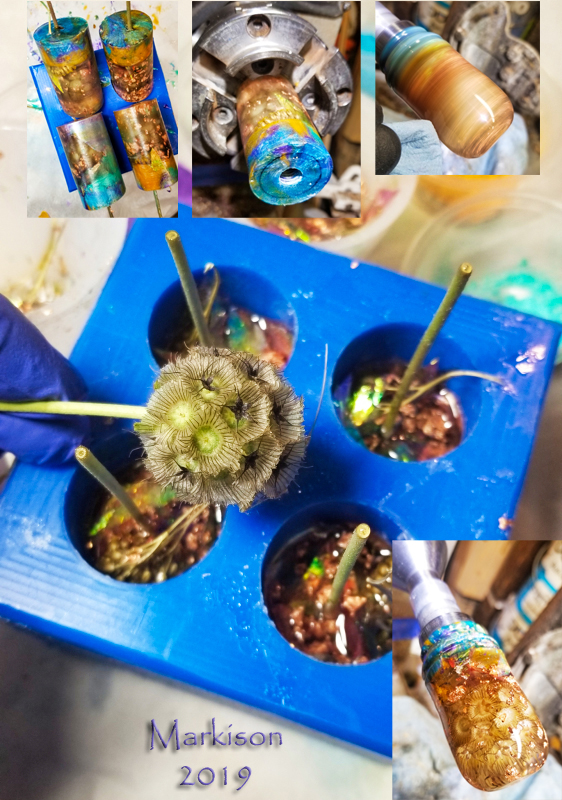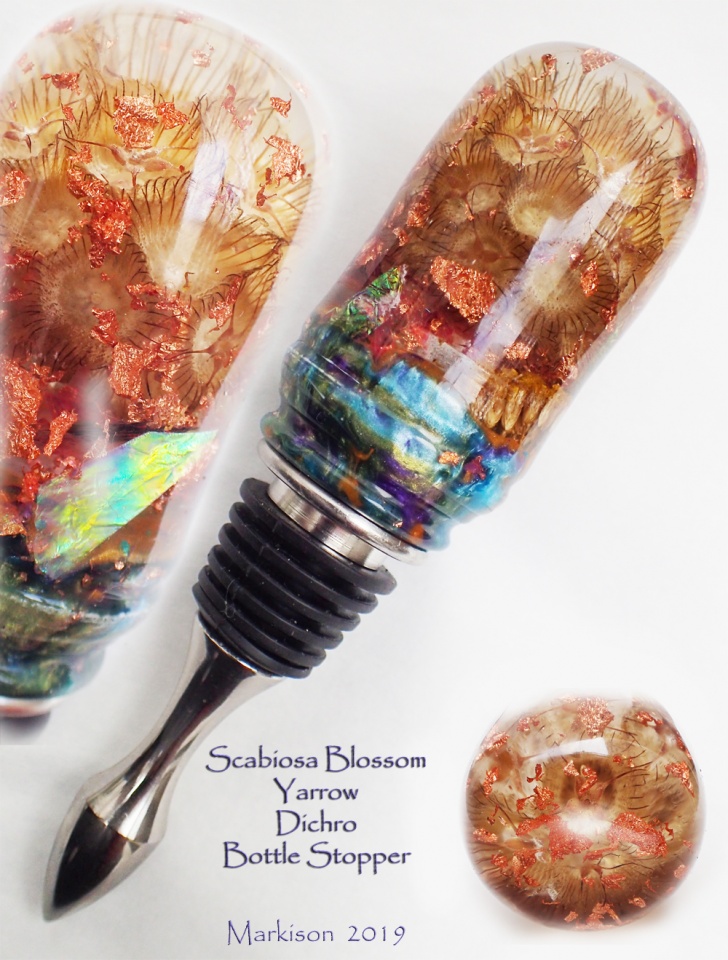 Happy Sunday to all - Bob
Last edited: