Joined

Oct 16, 2020
Messages

18
Location
Thanks for the add and the warm welcomes to the IAP! I've been browsing and observing for a few days and it is obvious that I have a tremendous amount to learn and that this is a great community to learn it from.
I have recently embarked on an adventure of making a craft knife blade holder kit. This started as a simple desire to buy one of the knives that
Matt Estlea makes
and
Jonathan Katz-Moses
recommends. Matt has over 5000 people on his wait list and his knives are nearly impossible to get so I decided to make my own as he originally did and many others have. The first one was made really crudely, "machining" brass with a dremel on a midi lathe.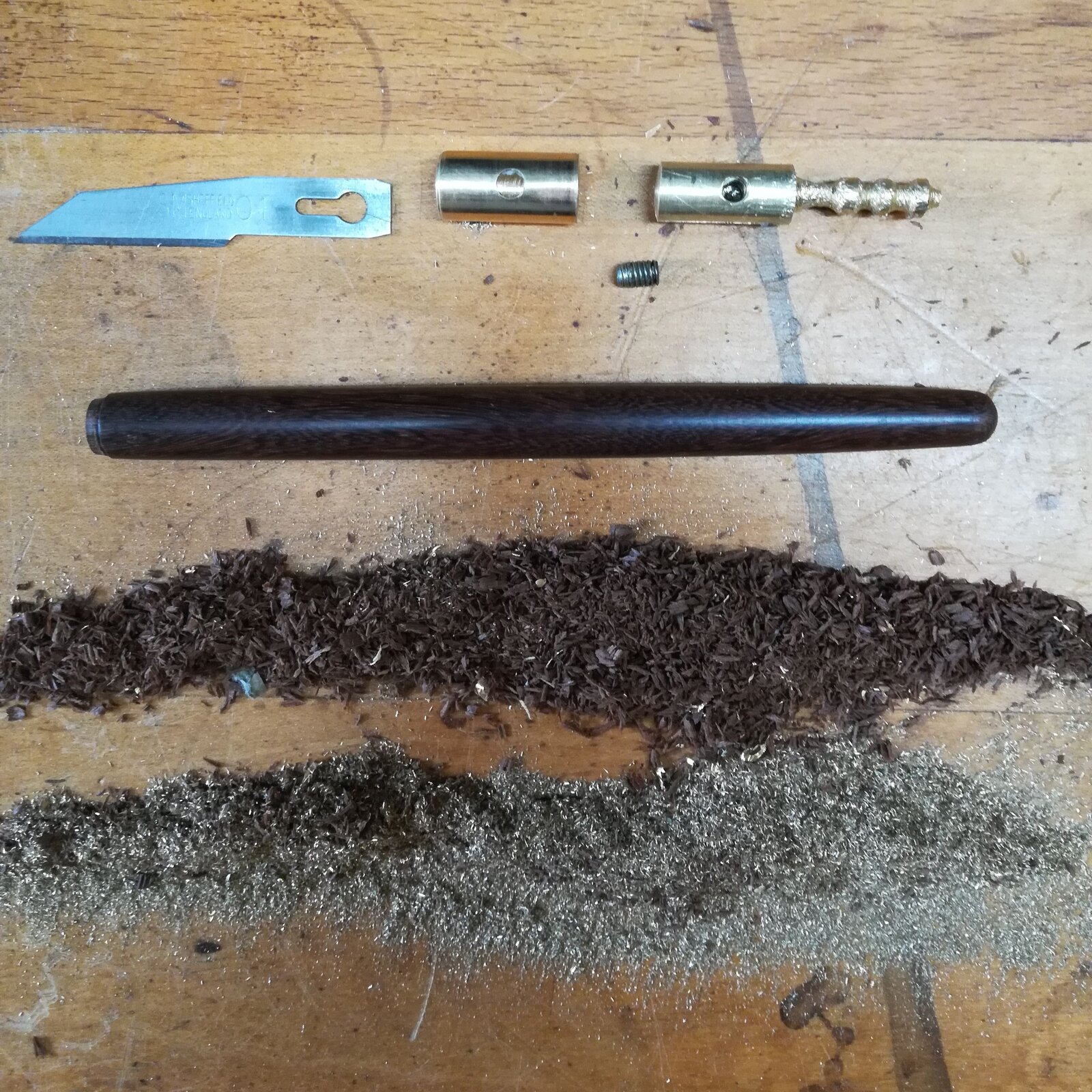 I liked the result so much that I decided to make a dozen as gifts for friends. That made we want to make even more which was also a good excuse to buy a little Unimat metal lathe/mill so I could make them better.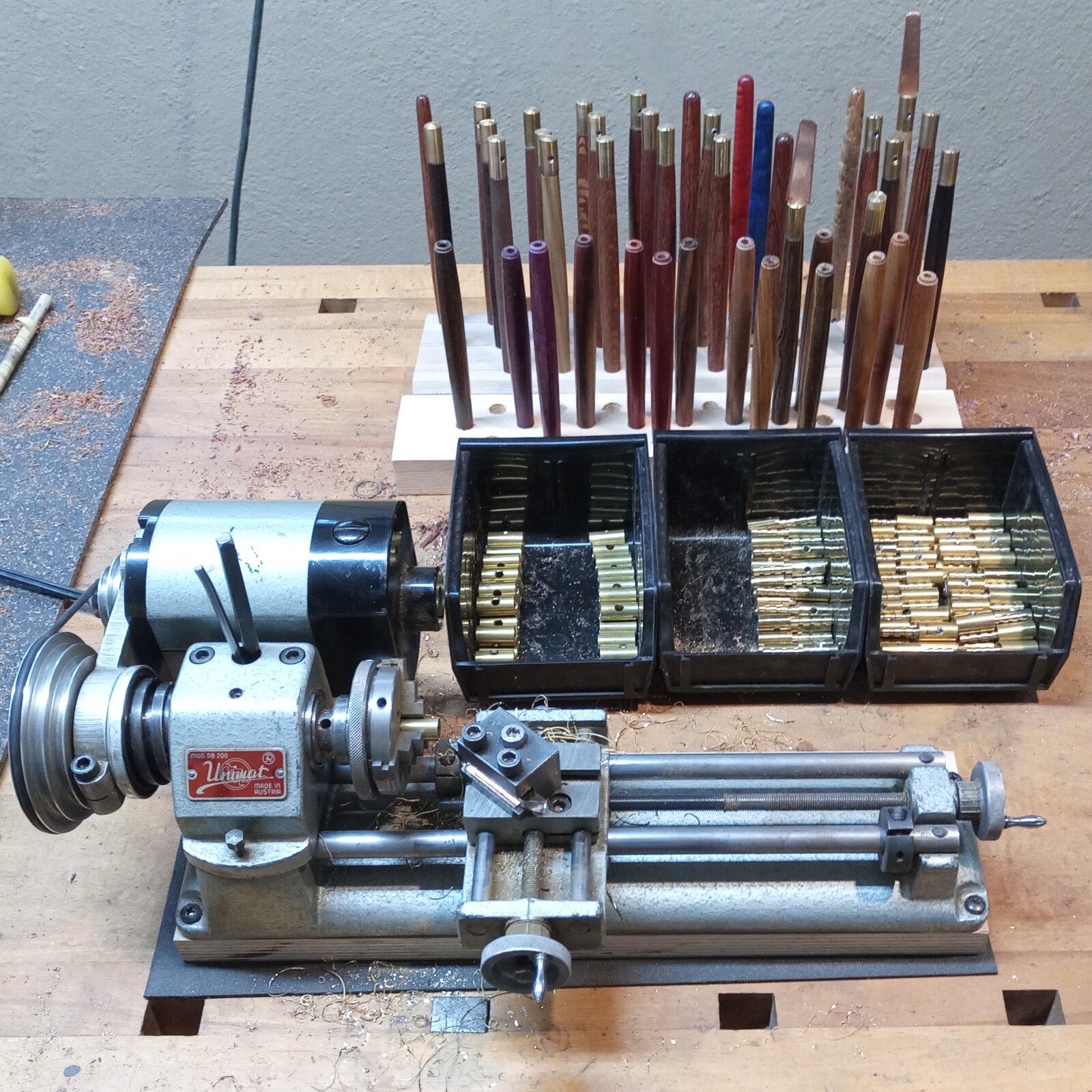 I decided I would try to sell enough of the knives to at least pay for the Unimat. I have always enjoyed working out processes for production and it's been a fun challenge to work out increasingly large batches of 20, then 40 pieces of hardware and handles.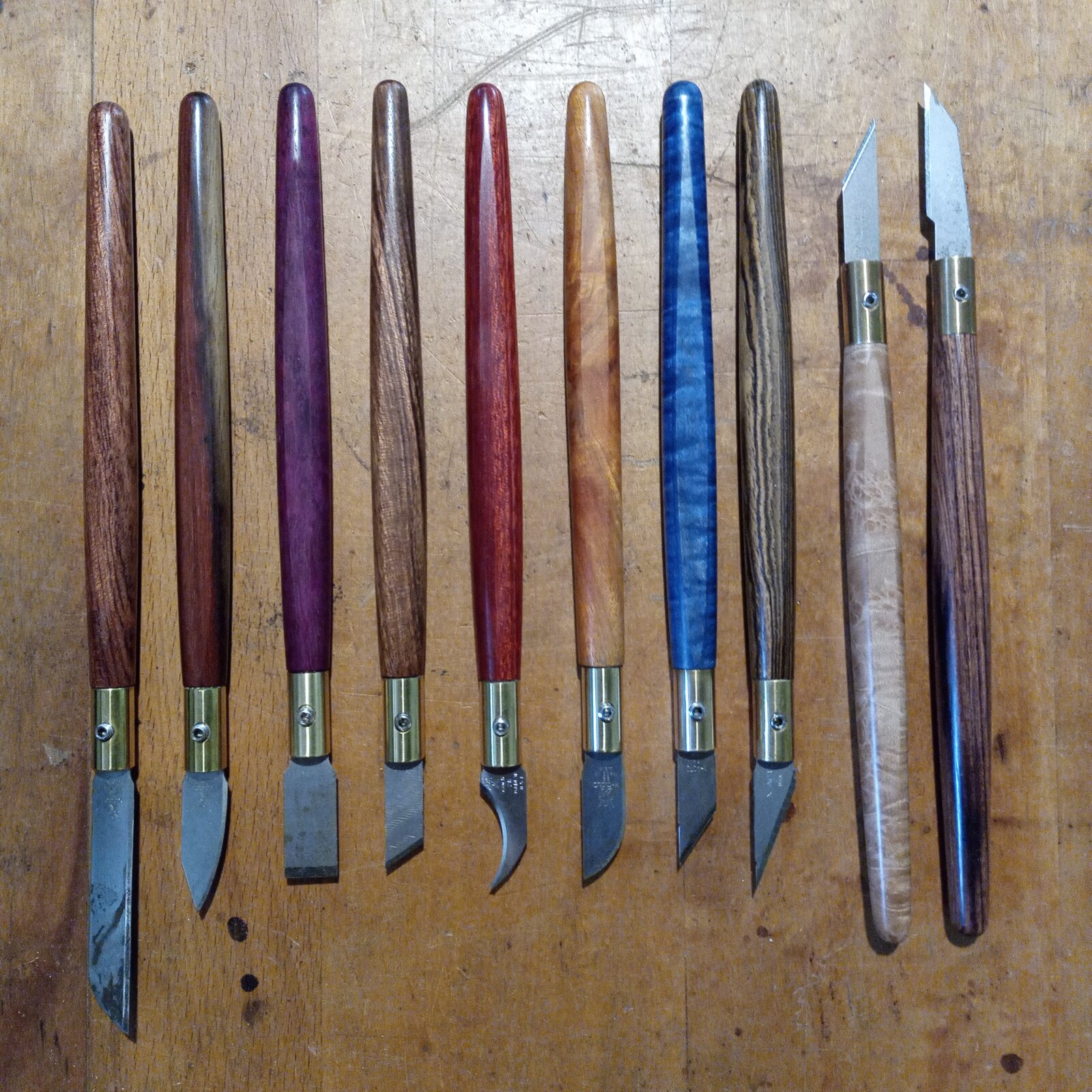 I had been selling only completed knives until a friend asked for a hardware set and suggested that a lot of turners would be interested in a turn-your-own handle kit. I had just finished the biggest batch yet of 100 so I joined a few Facebook pen turning groups to try to sell the kits. I sold all 70 kits of the kits I had on hand in just a couple weeks!
The kit itself is pretty simple. A slotted blade holder has a tang that gets epoxied into a hole plus a ferrule that fits over the holder and a shoulder turned on the end of the handle. These are designed specifically to hold blades made by Swann-Morton, but they also hold the larger style of x-acto type blades securely. All sorts of shapes and materials are possible for handles, I've seen some scenic casts, hybrids, and burls from folks who bought kits that have really piqued my interest in what others will make.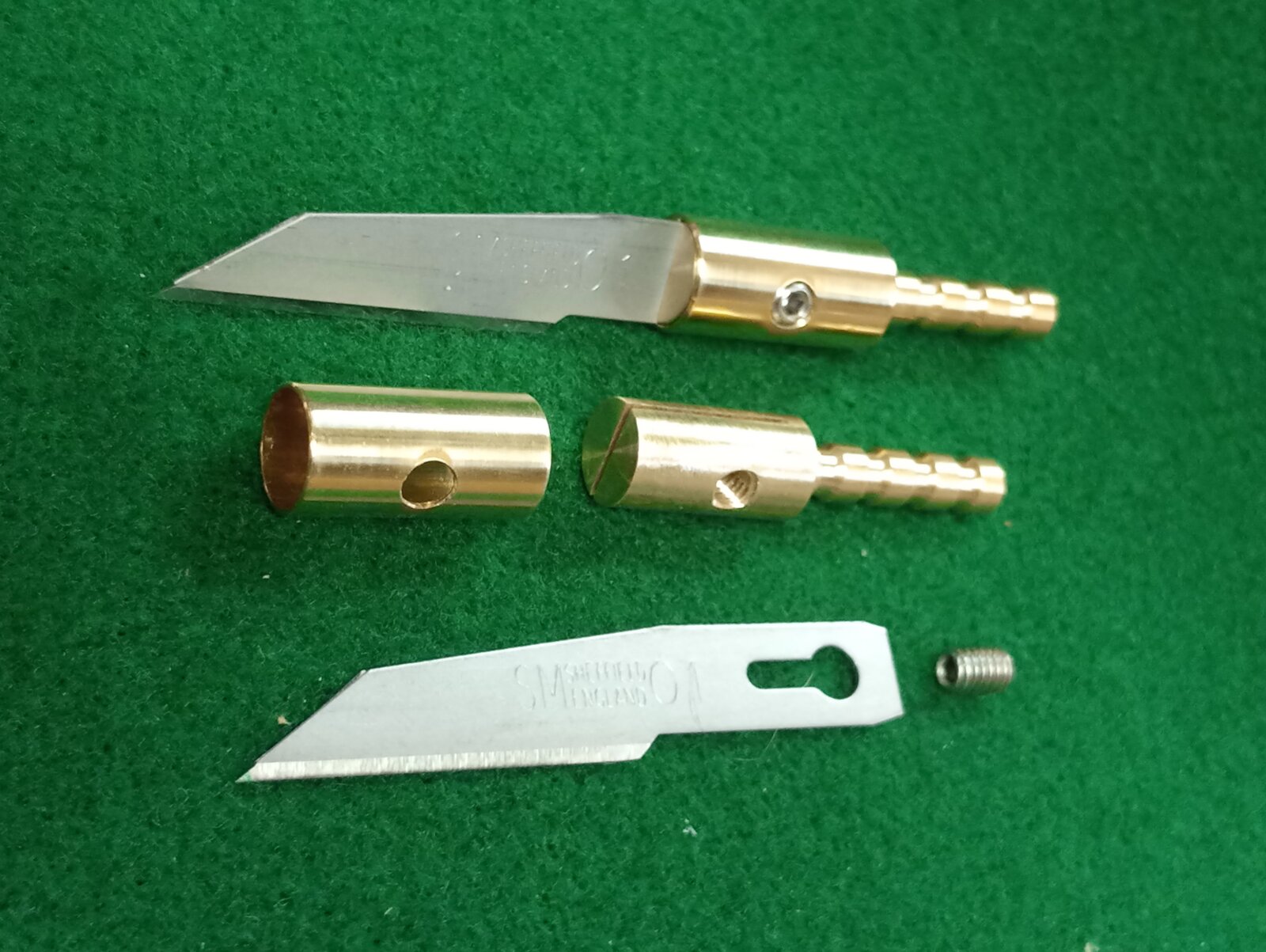 I'm currently working on a batch of 200 more kits that should be done in a couple weeks. If you're interested in claiming a kit or a few, please complete
this form
. No commitment necessary, I will contact people as inquiries are received with options to purchase. They will be $17 or $18 ea depending on ferrule diameter (10mm or 11mm).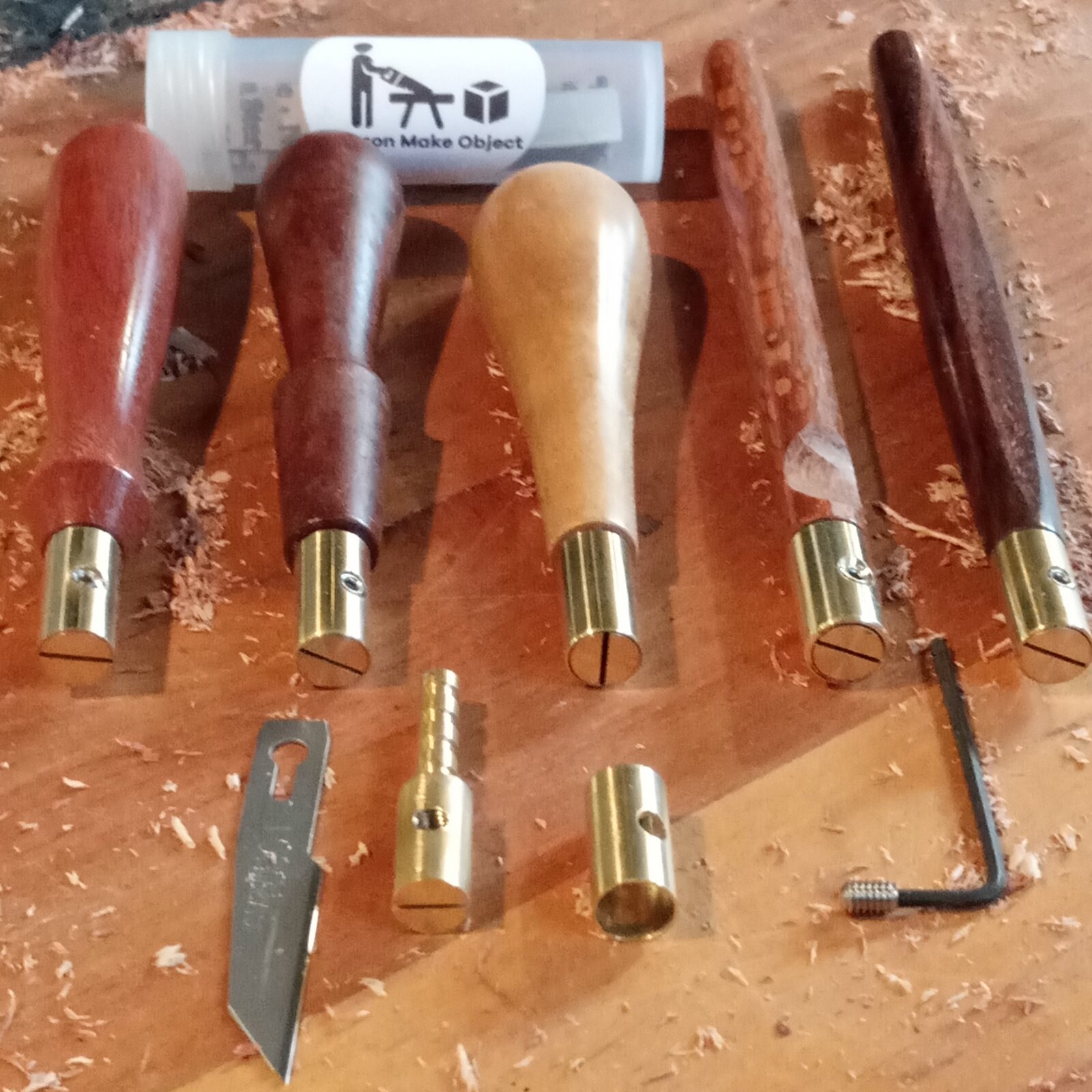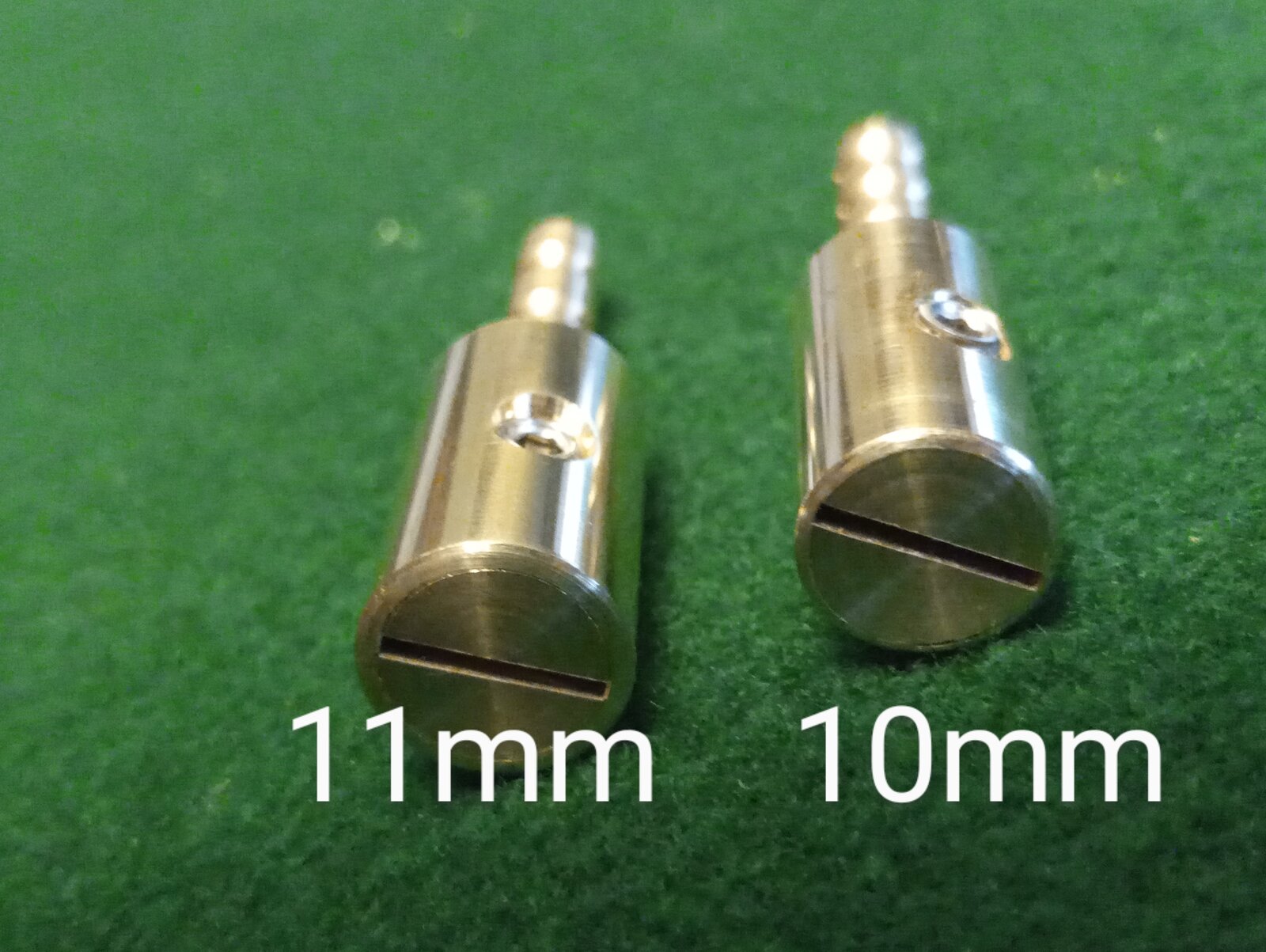 I have even made a few pens and pencils along the way for people who wanted them to go with their knives. I see how this can get addictive!
Sorry about the wordiness, thanks for listening, and TURN ON!