Joined

Dec 18, 2008
Messages

889
Location
Hi Guys, four species of wood to pick from today. Some nice old growth redwood lace burl, some manzanita that took me a long time to make, : ) and some bigleaf maple and buckeye. Hope you can use some/all of 'em. : )
RP37, $25.00 + $5.00 to ship = $30.00 total. Old growth redwood lace burl pen blanks. Very nice blanks. These pen blanks came from Humboldt County, California near Falk, a historic little logging town and lumber mill created in the early days of redwood logging. Five pieces, measurements in the misted pics.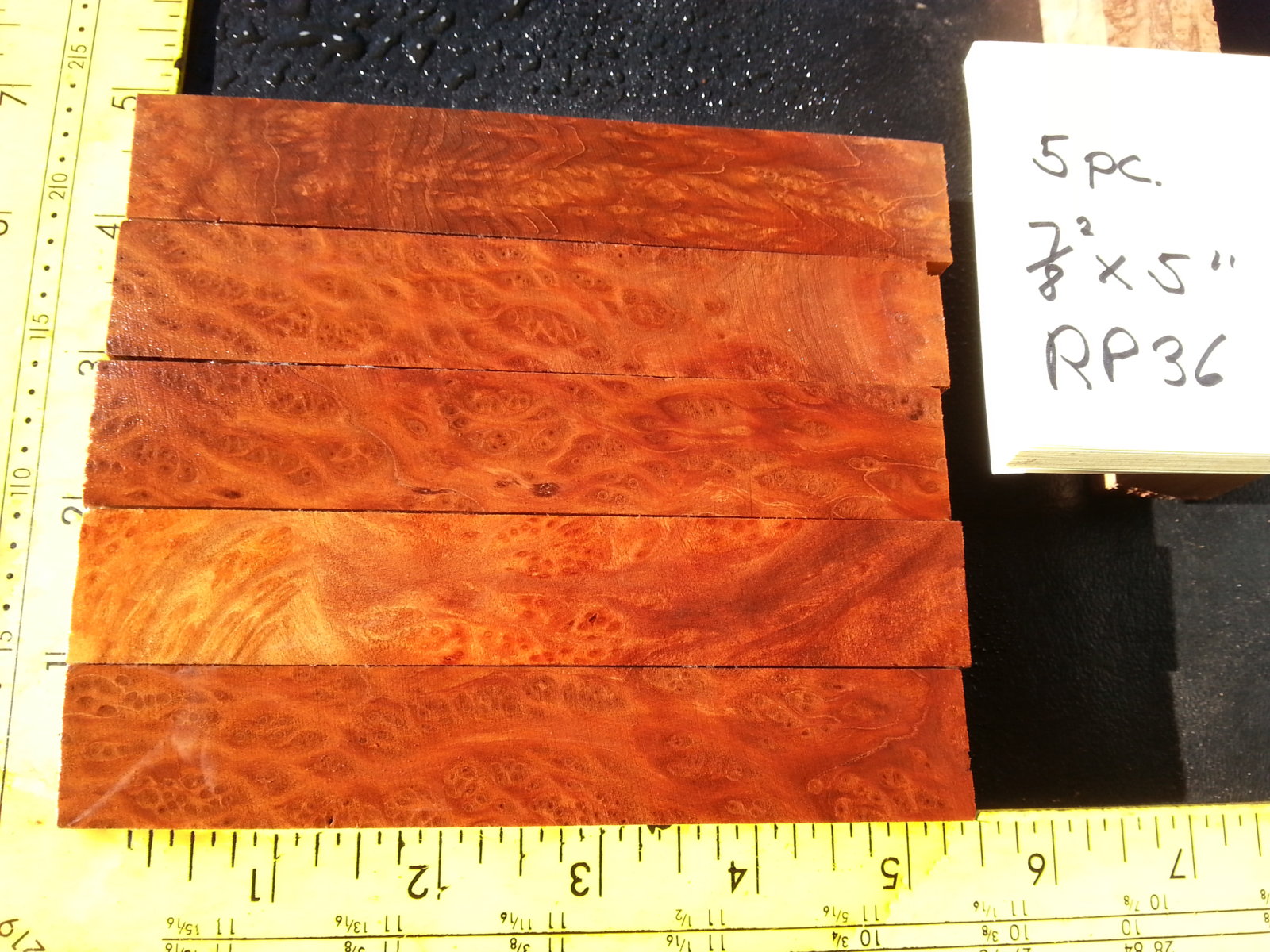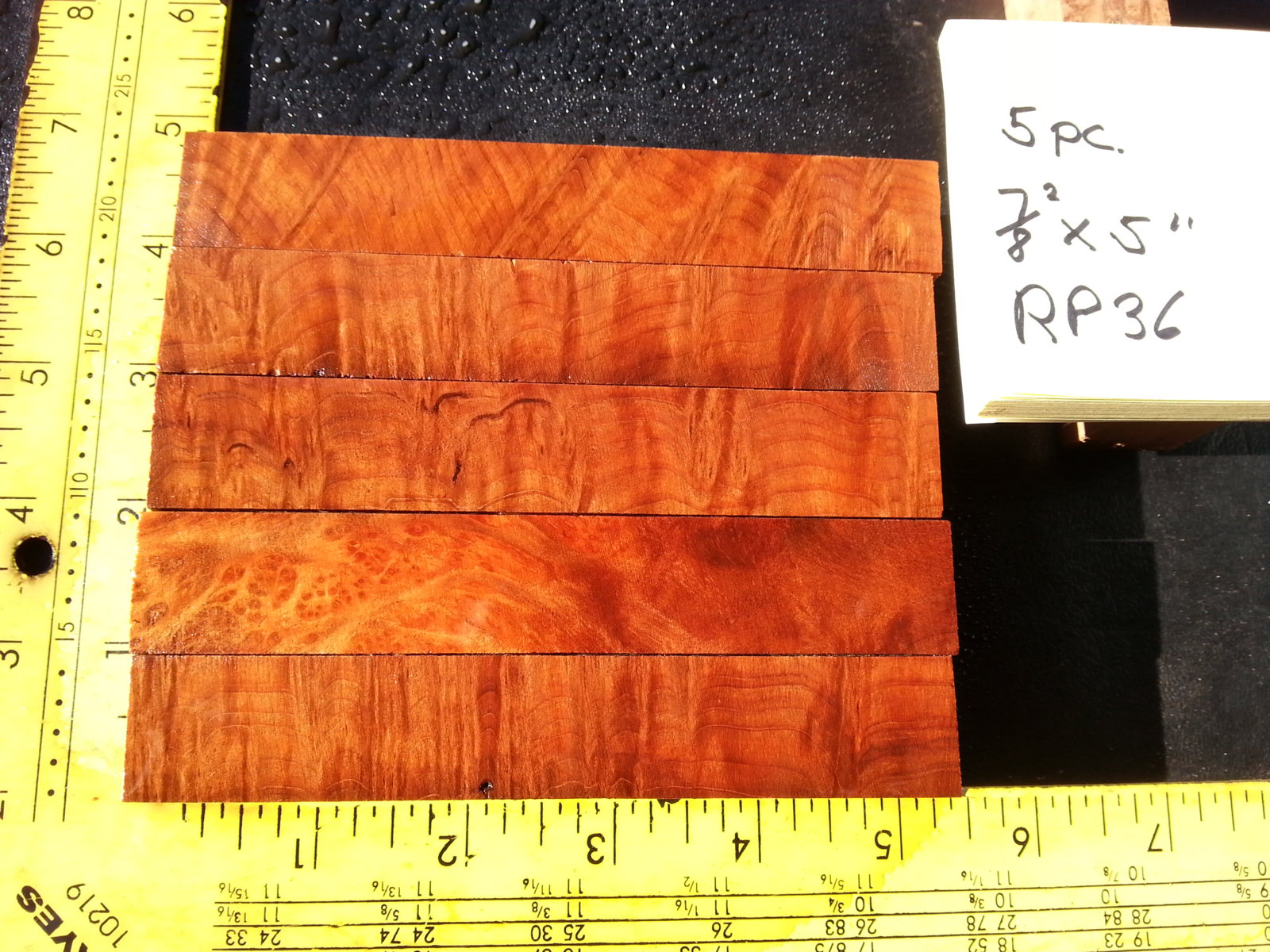 BP123, $18.00 + $5.00 to ship = $23.00 total. Buckeye burl pen blanks. Six pieces measure 3/4 x 3/4 x 5" long. Misted pics show two sides. Note lots of loose eyes/voids/or bark pockets. Consider them opportunities or problems...either way, price reflects less than premium blanks.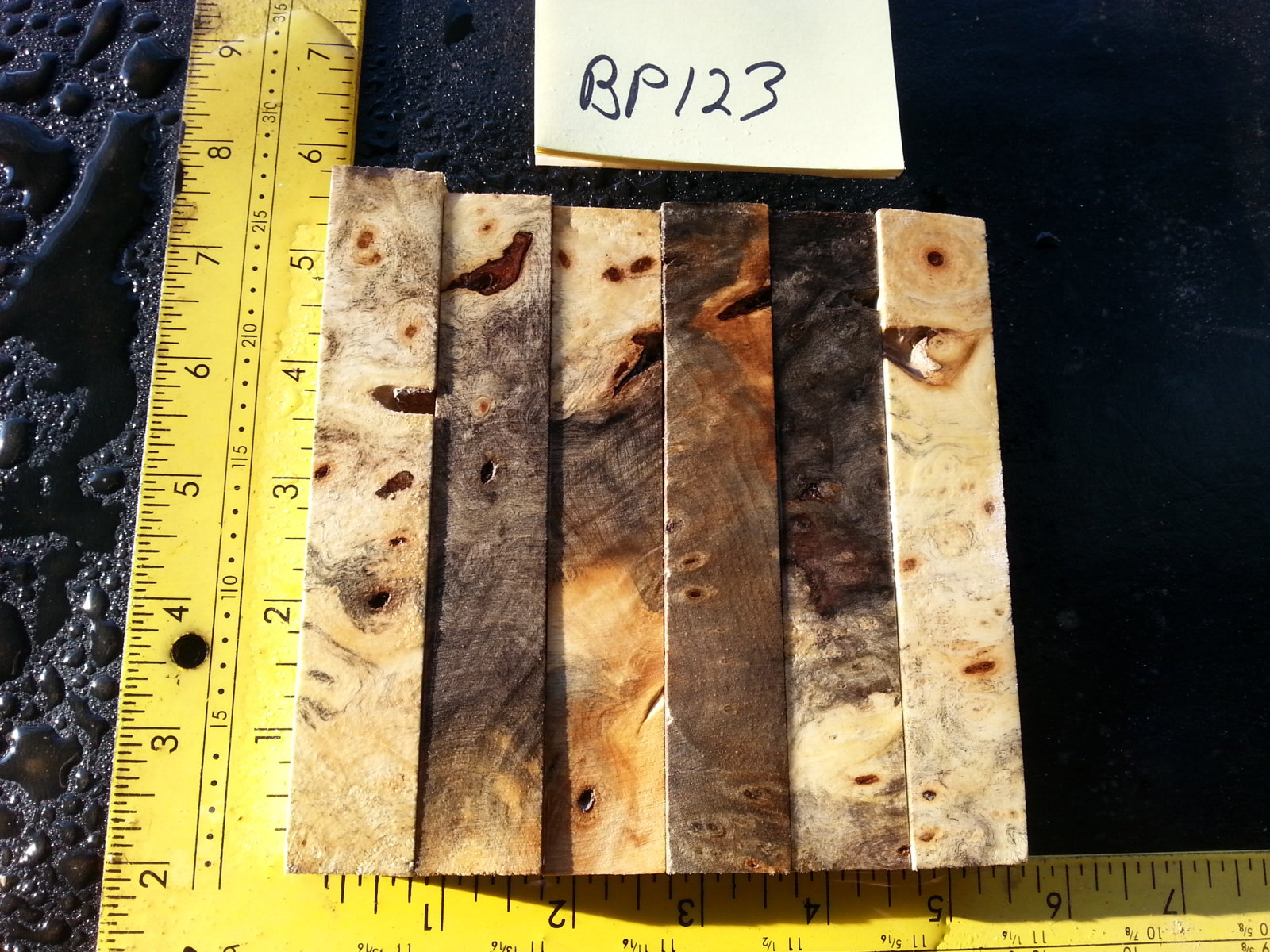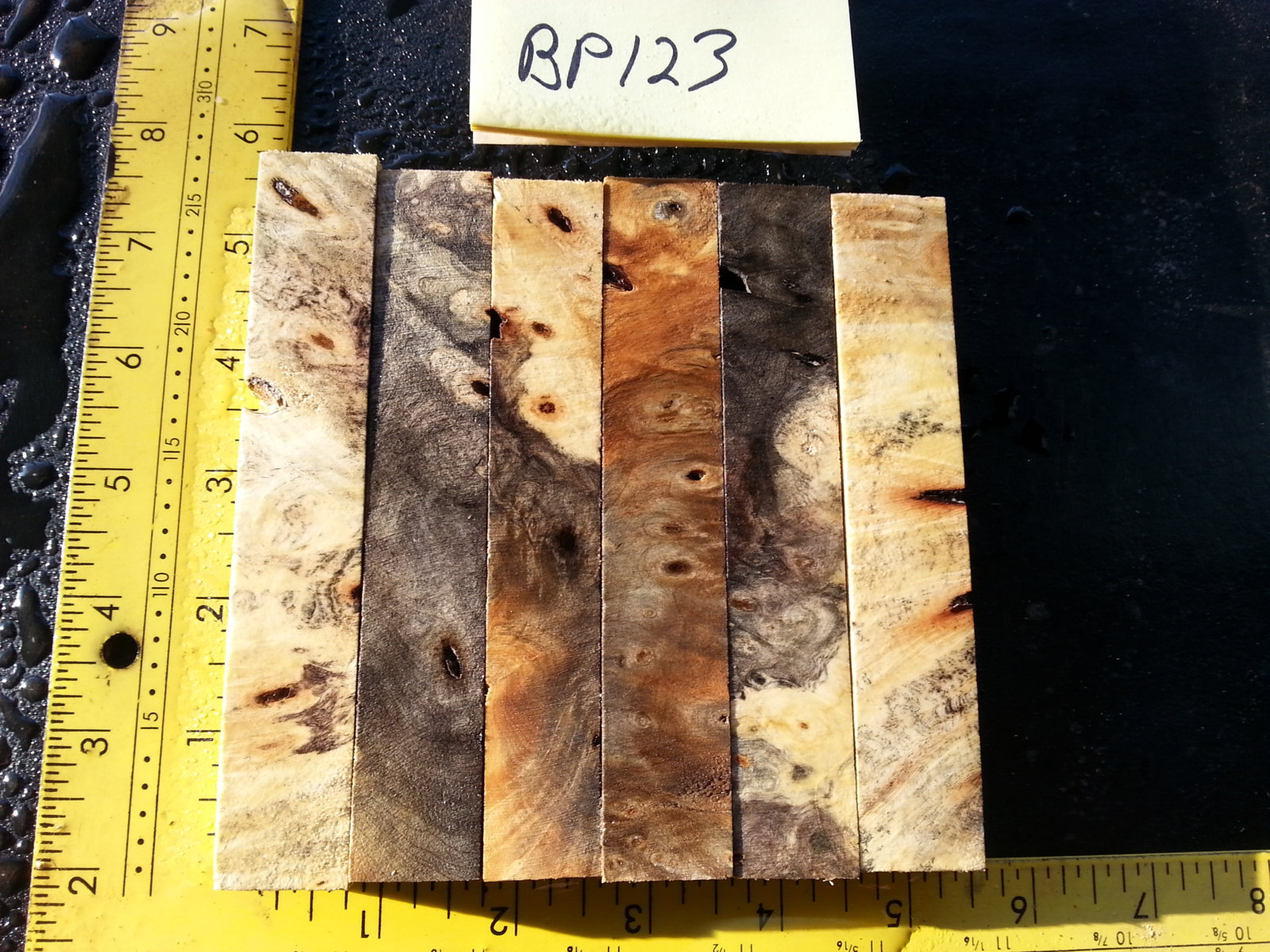 MP121 $24.00 plus $5.00 to ship = $29.00 total. Bigleaf maple burl pen blanks. Five pieces measure 7/8 x 7/8 x 5" long. Two misted pics.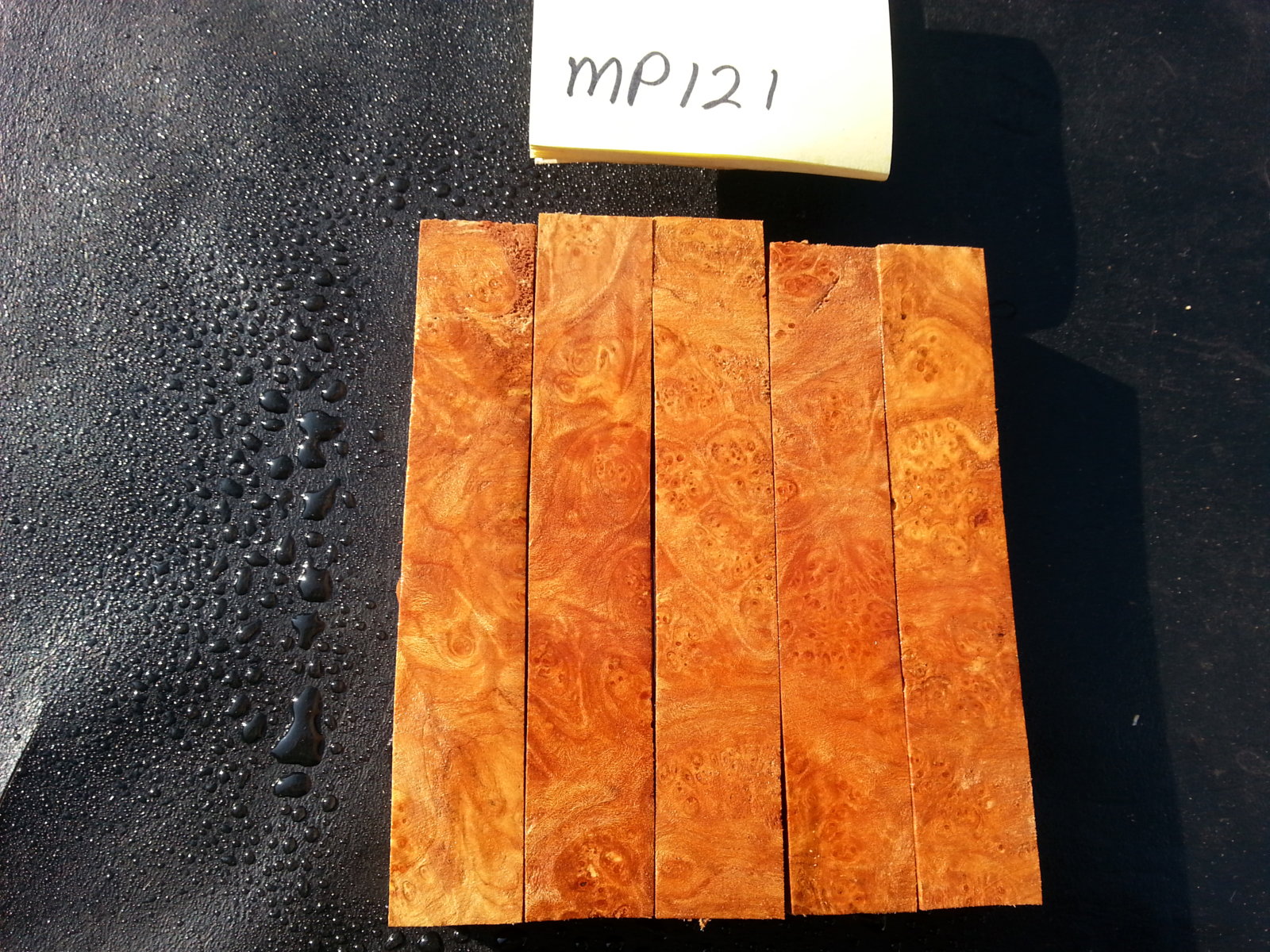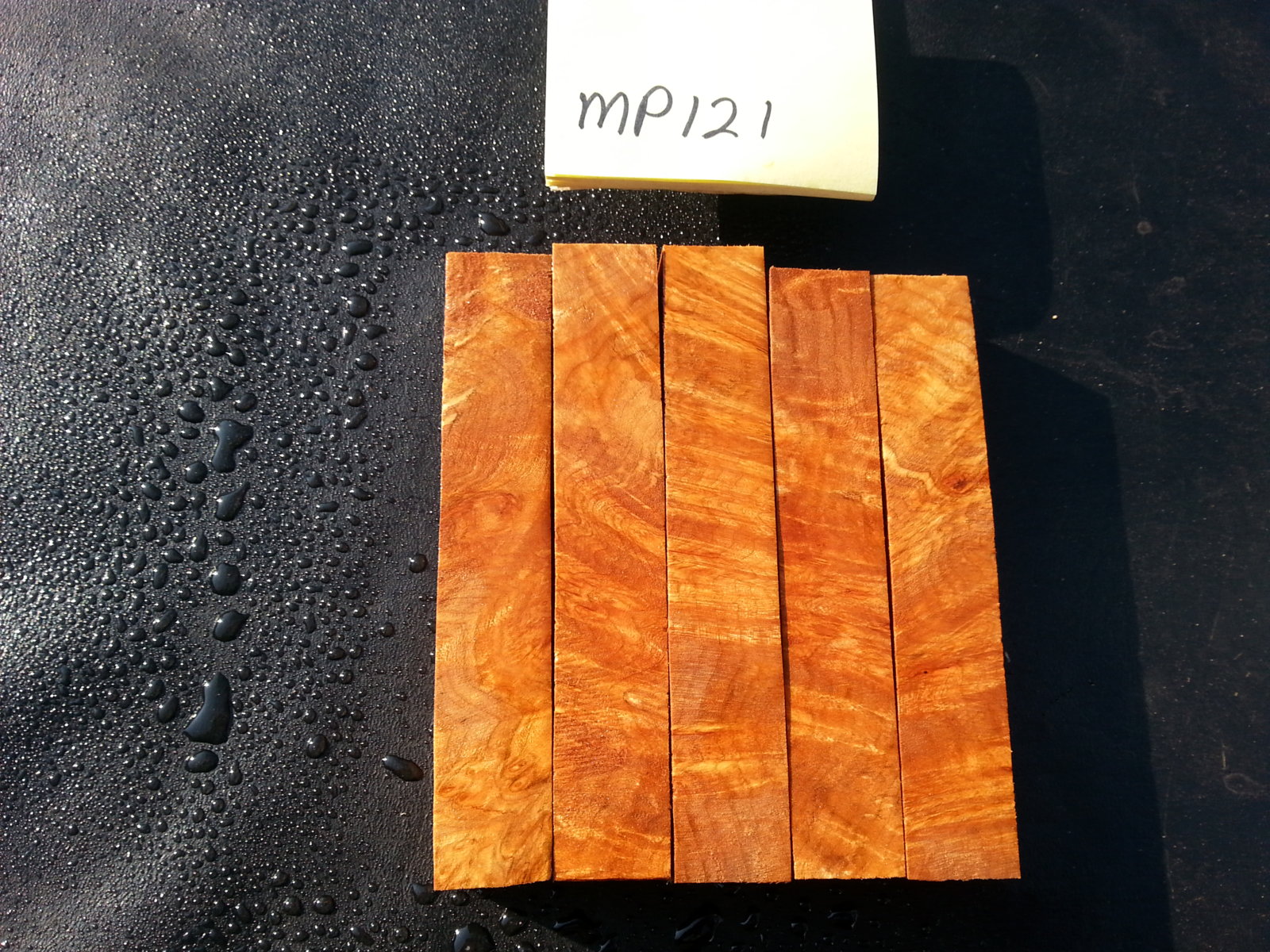 MZ66, $34.00 + $8.40 to ship = $42.40 total. Manzanita burl pen blanks. Thirteen pieces, see measurements in pic. Great fire in manzanita....misted pics in full sun show them well. These will not need stabilizing. Manzanita is very hard but it does turn well with sharp tools. These are pretty nice blanks with minimal cracks..if any. It's difficult to find good pieces....that's why I have lots of casting wood. : )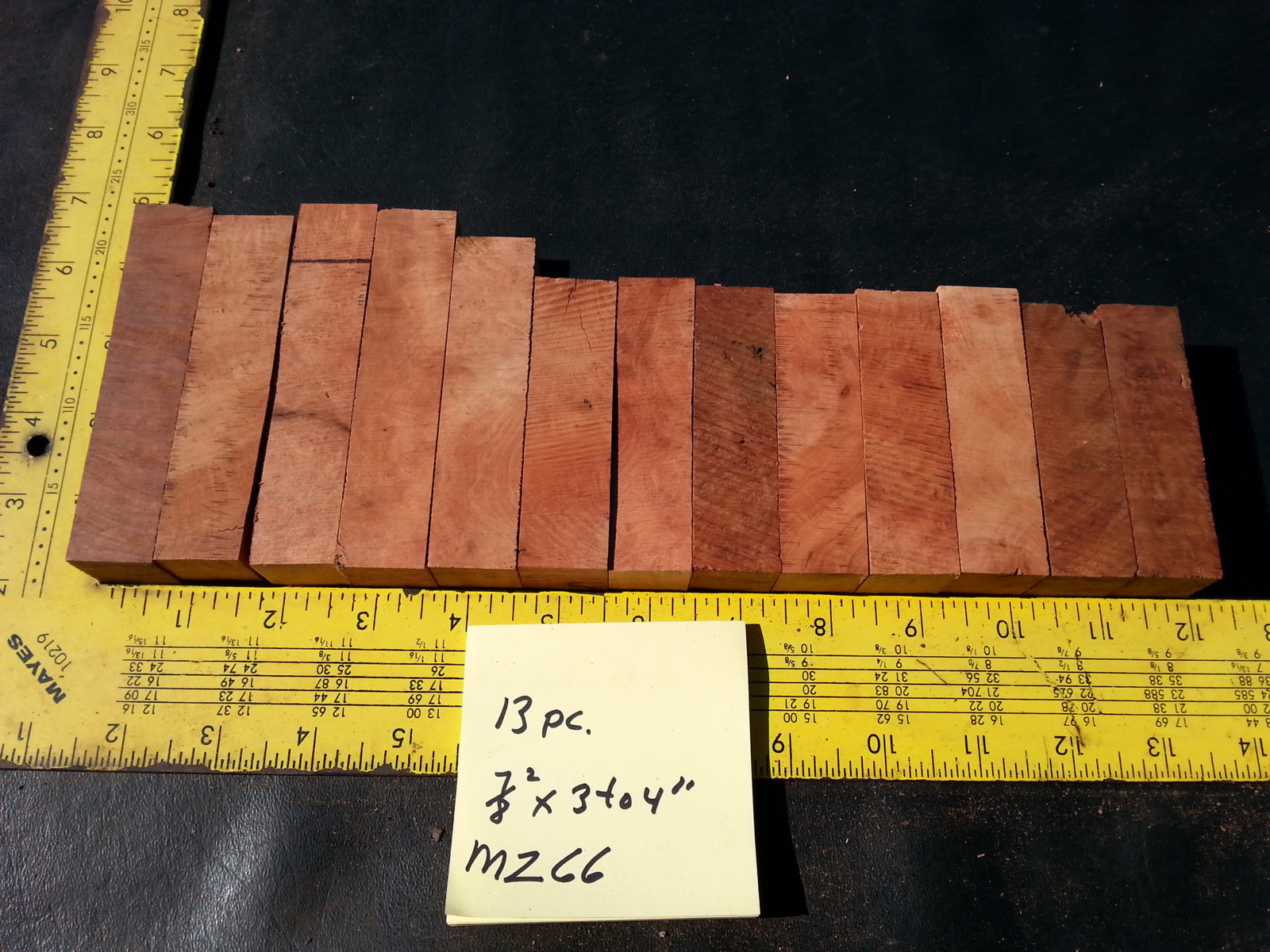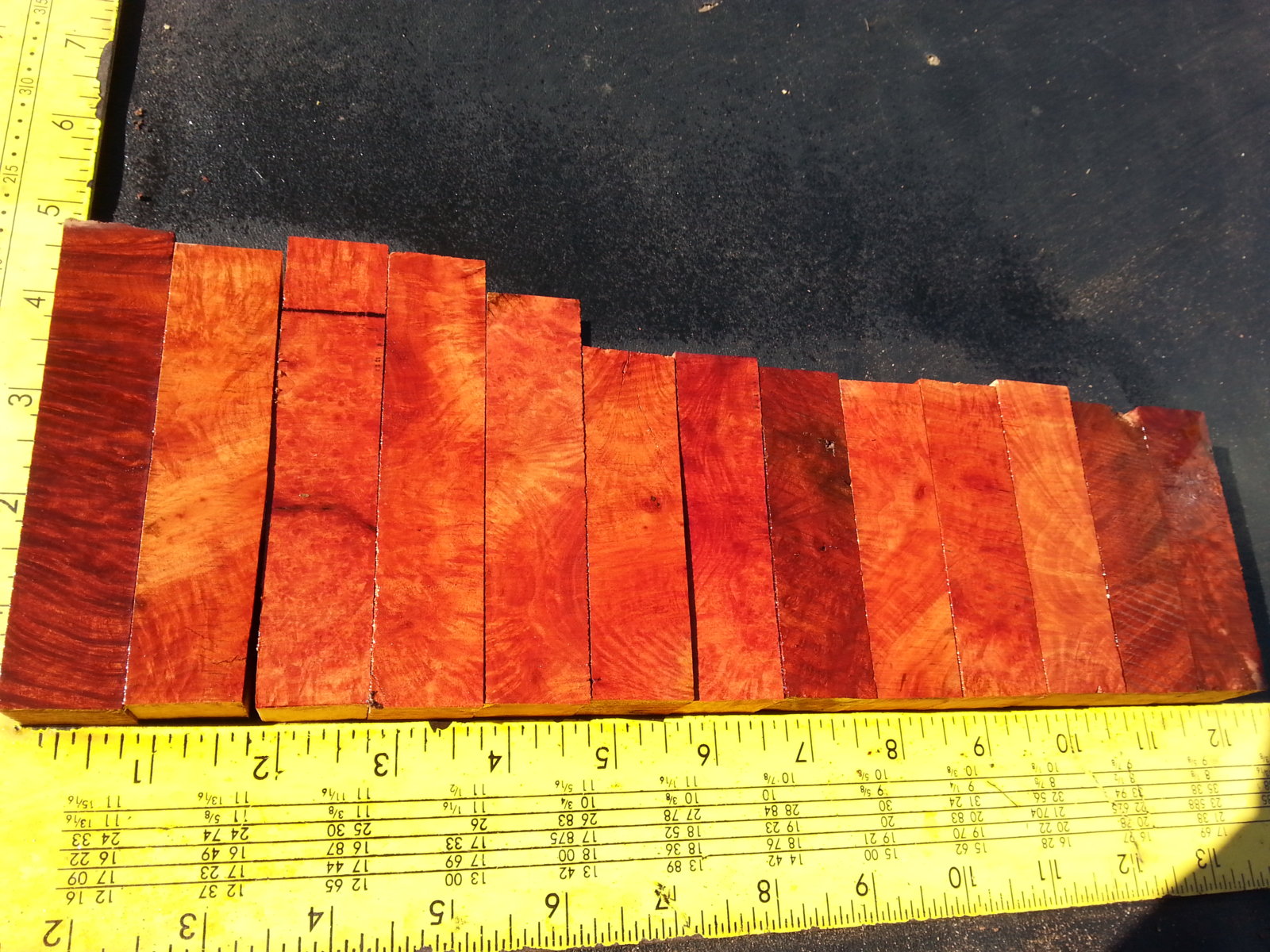 That's all of 'em Guys. Please claim in the thread and I'll PM you with details. Thanks to you all who buy my blanks. : )