I wanted to give a big thank you to the IAP library. What a great and invaluable resource to have here! I have recently been getting interested in segmenting. I haven't done anything special, but an introduction to making good cuts for segmenting. I looked through the library at so many unique designs and ideas that I am not ready to tackle yet. I did find an article written by Wood128 and kronewi on random segmented pen blanks that looked interesting and somewhat good for a beginner, so I gave it a shot. Full credit goes to contributors making these excellent guides in the library. These blanks came out so cool I wanted to make sure other beginners know that resources like this are available. Make sure to check out the library article to get the full instructions.
https://www.penturners.org/resources/random-segmented-pen-blank.52/
I started with a four-pack of starter 2x2x12 turning stock that I had lying around. I believe it had maple, padauk, cherry, and a basic dark wood. I also added in some black and white ebony that I had. Not a lot of thought went into wood selection since this was an experiment. I sliced them up into random sized 6" strips roughly ¼ - ½" wide and 1" high to make a 6x6 square. I put a sheet of veneer between each slice. Epoxied it all together and ran it through a sander. Sliced the block into sections on the diagonal: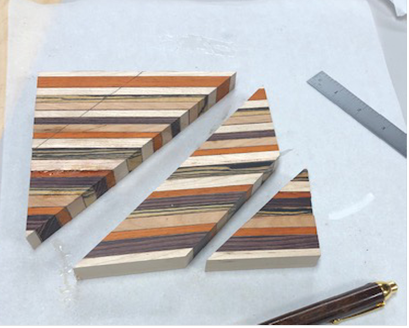 I rotated the pieces as the article suggested and cut some mango and walnut to fill in the diagonal cuts. I added a layer of veneer on each side and epoxied: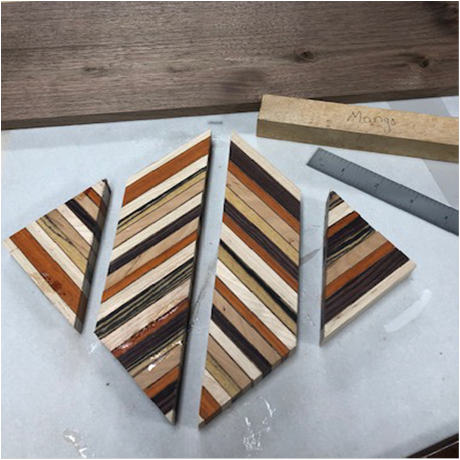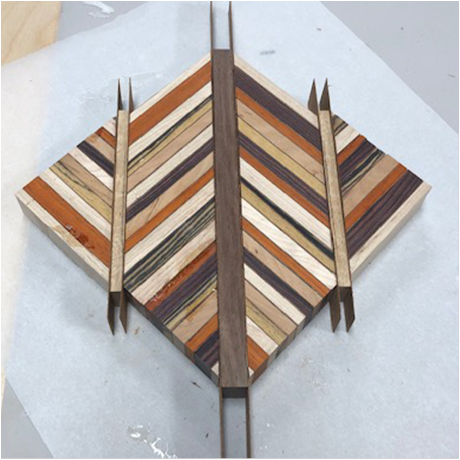 I took the block and sketched out my blanks to cut: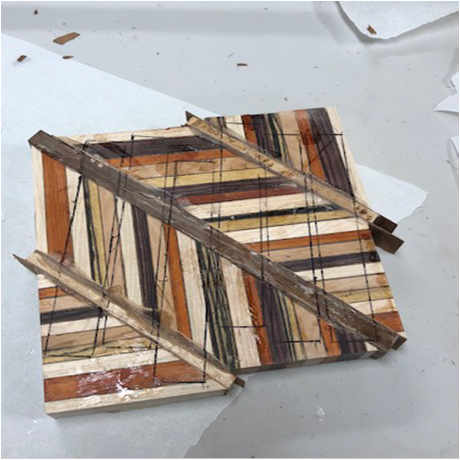 As you can see, I planned on six blanks, but I made a mistake on my first cut, so I ended up with 5. Once cut up, I ran then through the sander to clean up the epoxy.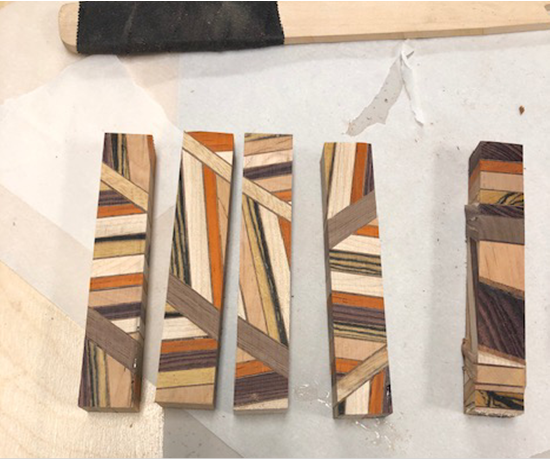 Once I turned them, I was amazed at the result. This is definitely a keeper for me. I plan on doing this design a lot more and picking out some interesting wood combinations.