Joined

Jul 11, 2012
Messages

2,425
Location
We have five entries for the kitless contest. Please vote for your top choice. The voting will be open for four days. Entries are presented in the order I received them.
Entry 1
This custom pen was created with a DiamondCast Silver Series blank (by Tim McKenzie) for the barrels and black Alumilite fittings. All of the nickel silver rings and clip were done by me, fabricated from sheet. The only purchased parts for this pen were the Bock #5 (fine) nib/housing and the Beaufort ink converter, both from Beaufort Ink. Additional Details: 12 mm triple-lead cap threads. Both finials and section are 10 mm. Cap = 15 mm OD, body = 13 mm OD.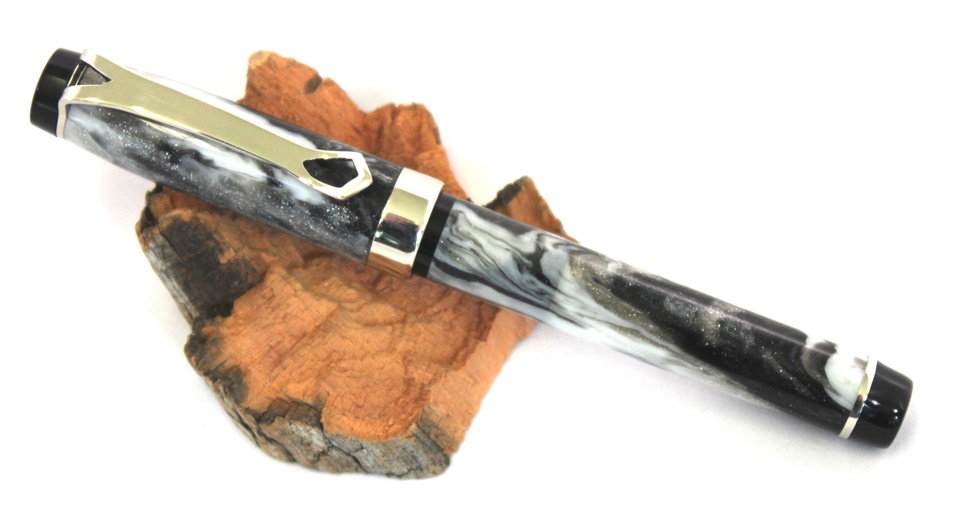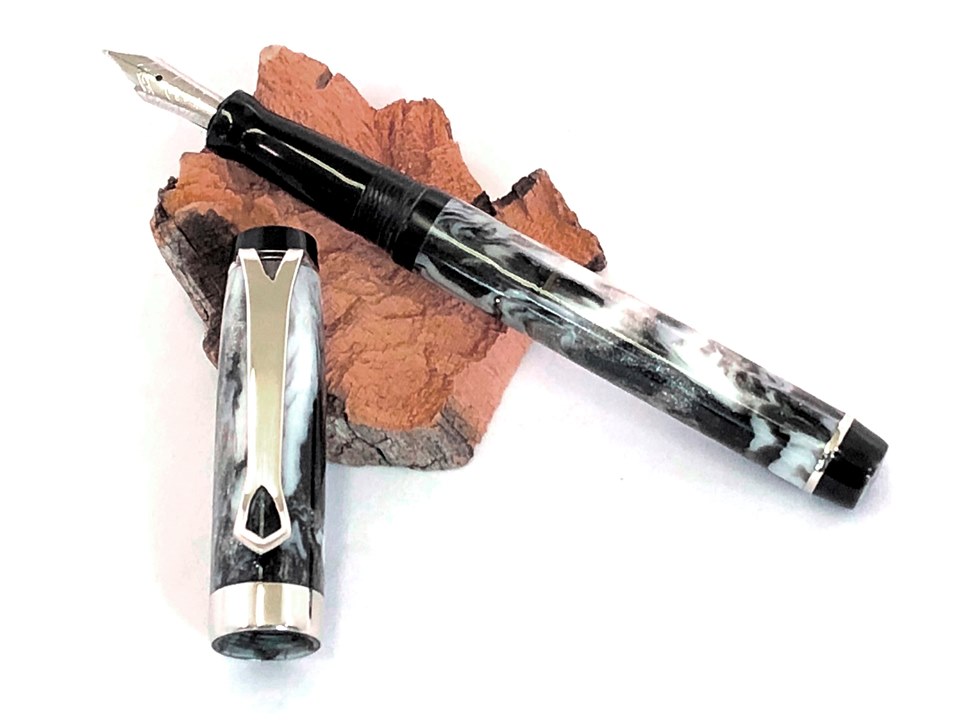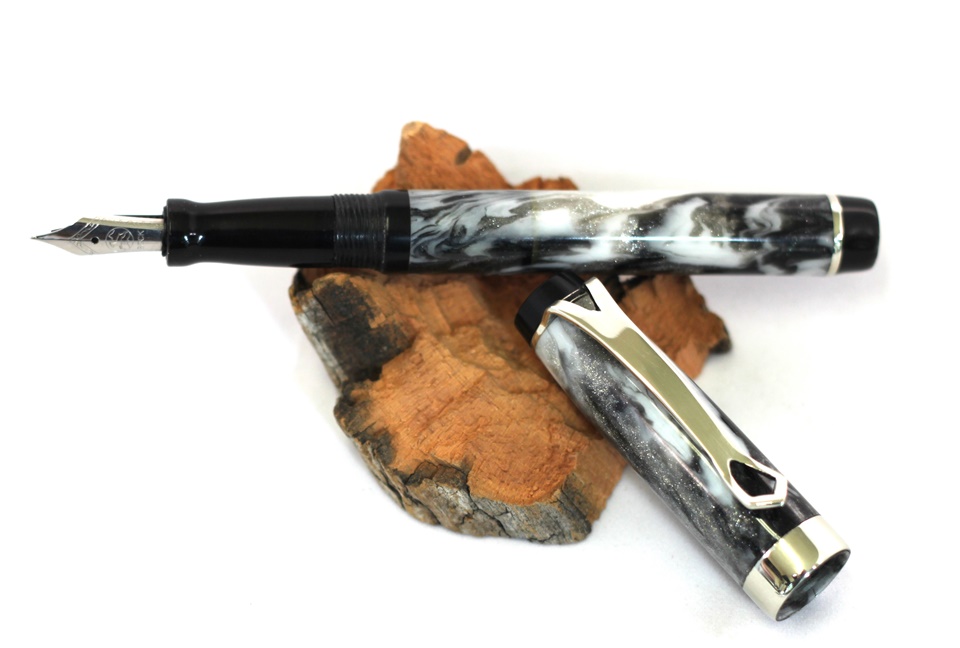 Entry 2
It is a lever filler made of alumilite with a Jowo nib. The clip has been salvaged from a Jr Gent. Lever, J-bar, sac and even baby powder were bought from R. Greenwald and Pendragons. So old-fashioned!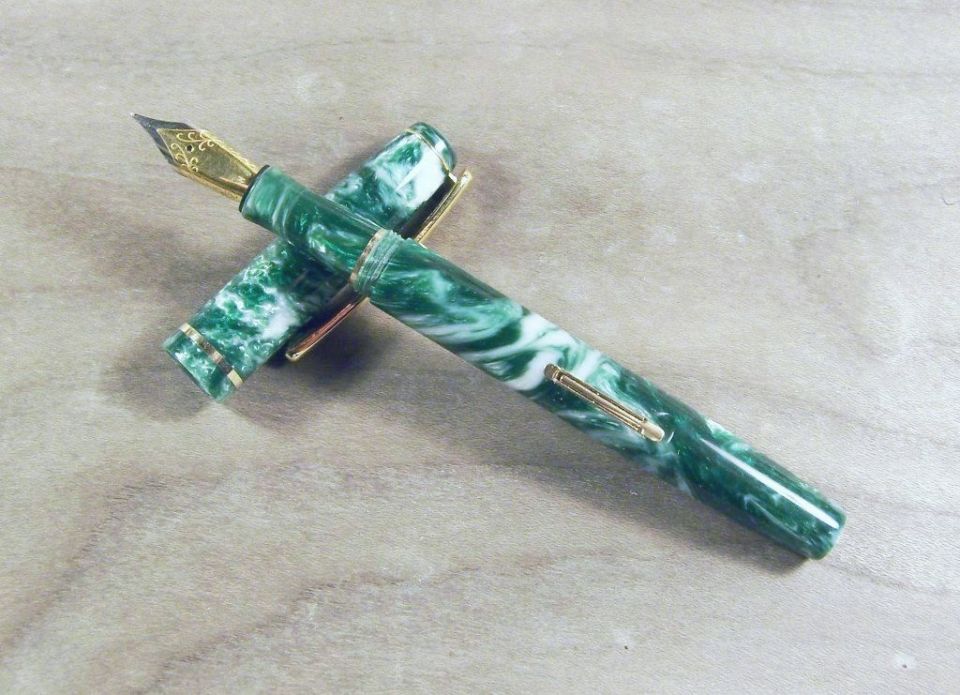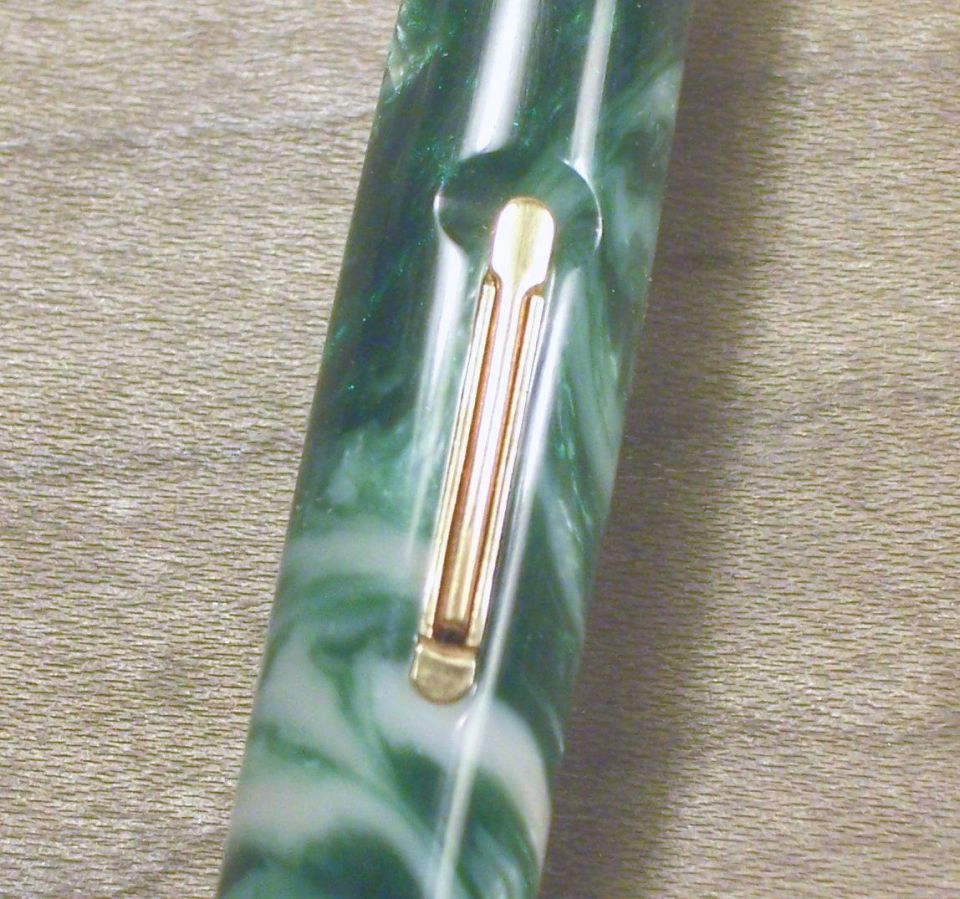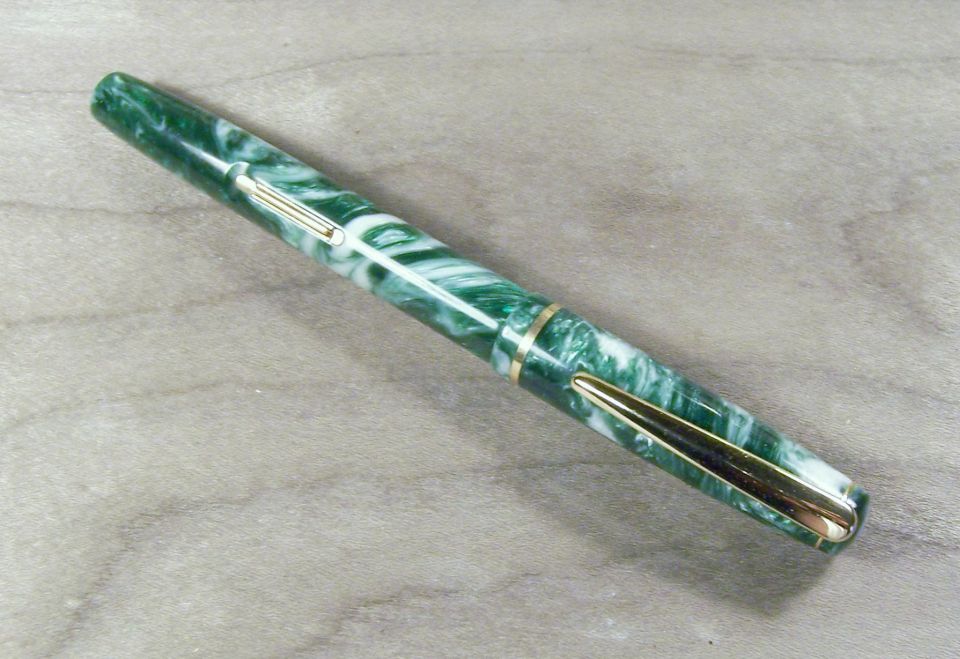 Entry 3
The only pre-made parts to this pen were the nib section and converter. Everything else was custom made. This pen is made out of ebonite and then hand painted (body, cap, and nib section) to give it this beautiful finish. The nib is a #6 Jowo 18k gold.
It was inspired by the Japanese urushi pens and done in a cigar shape. I decided not to do a clip to have more space for the custom paint work, very typical in these type of pens. The process was very extensive. With urushi pens many layers are applied to reach that look and so I decided to do the same thing. Using very thin transparent paints. I began with applying a primer coat that would soak into the ebonite. (Each coat of paint in this whole process needed a day of drying before beginning the next) Once dried would sand it down. This process was repeated 3 times to prepare the surface of the pen. From then I began applying the base color. Three thin coats were applied here. Then two layers of a clear blue paint were applied to begin to give it the color it has. Next the silver textured paint was applied twice to give it some depth. finally 3 layers of transparent blue were applied again. Finally a 6 coats of ca were applied and wet sanded (Micromesh) down smooth and repeated the process a couple times until I arrived at almost the final result. Finally I buffed the pen with my buffing wheel. The whole process of painting the pen took a little less then 3 weeks, working on it every day, but love the result!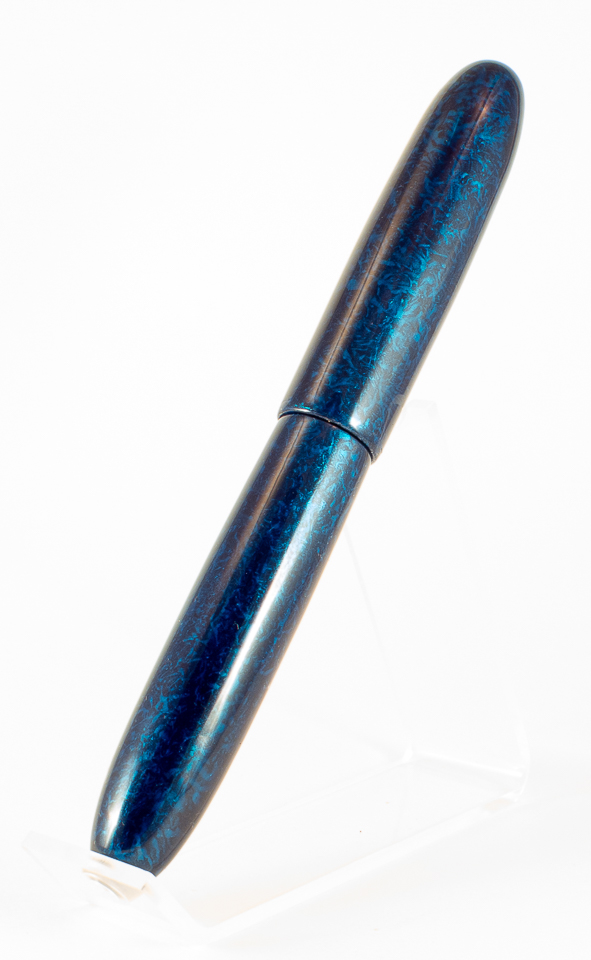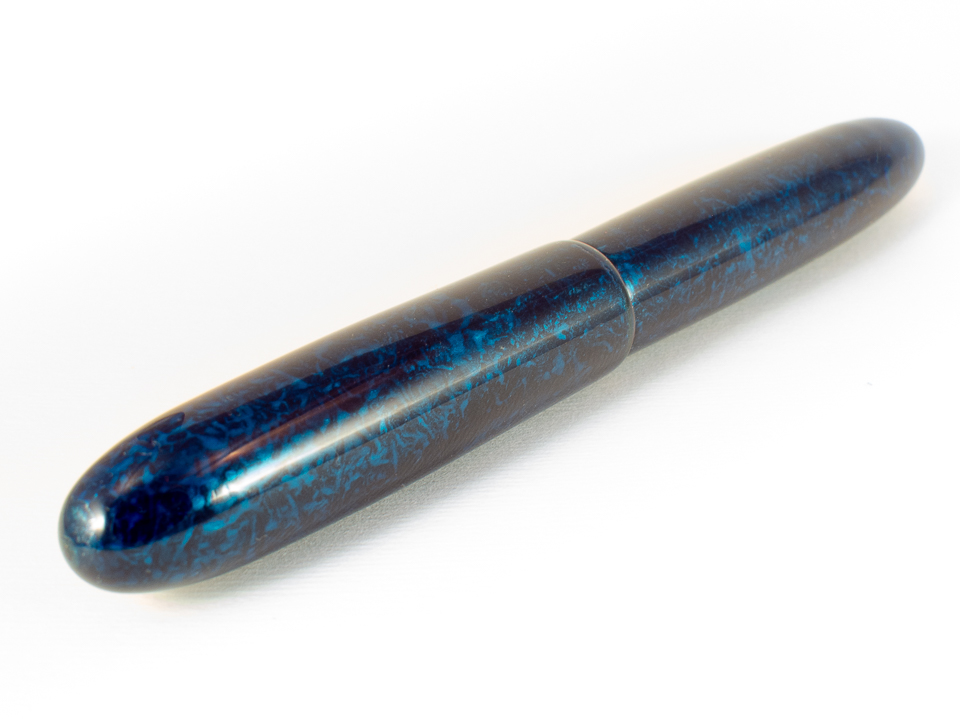 Entry 4
I enjoyed making this pen. I recreated a classic design with classic materials. The body and cap were made from vintage green and black French Acetate cellulose with black ebonite accents. I also inlaid the acetate cellulose into the bottom and finial. This pen is fitted with a #5 Jowo nib. The largest diameter is 13.8 mm with a slight taper at the bottom of the pen. The cellulose was a pleasure to work with and has beautiful depth and shine!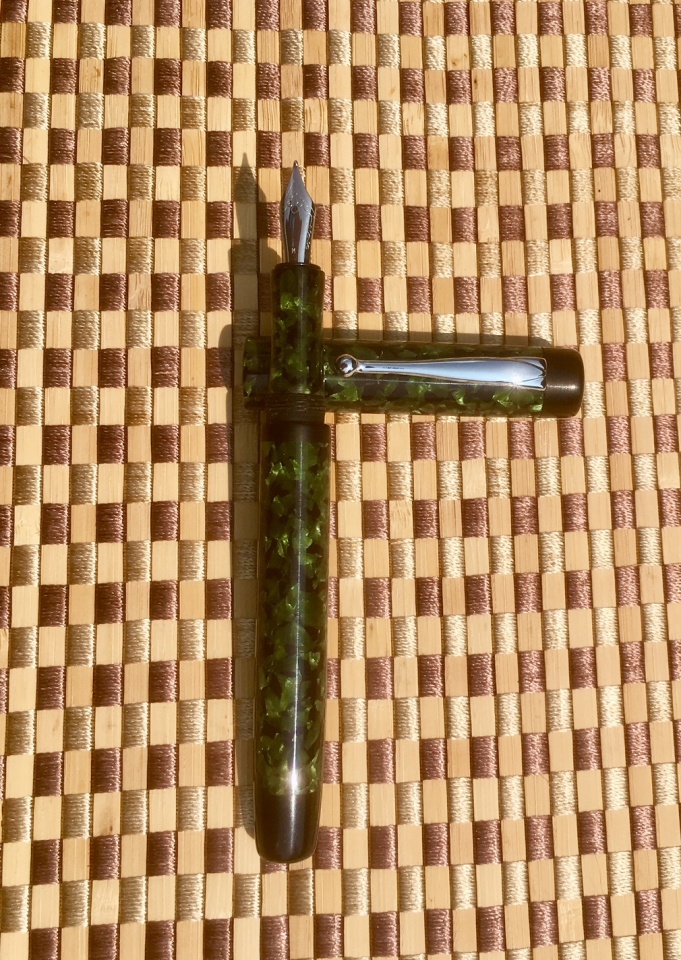 Entry 5
My clipless pen is made with South East Asian ironwood burl. The triple lead 13mm threads/linings are delrin and the section is Japanese ebonite with a matte finish. The nib is a #5 Jowo. Overall length is 5.25" while the body and cap are 15.2mm and 16.3mm at their widest respectively.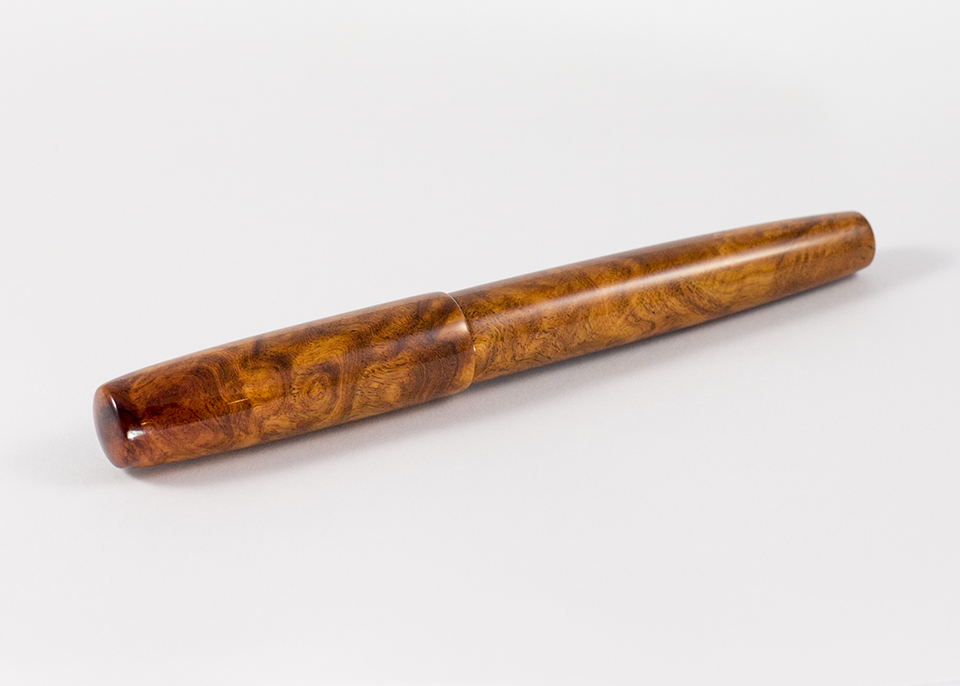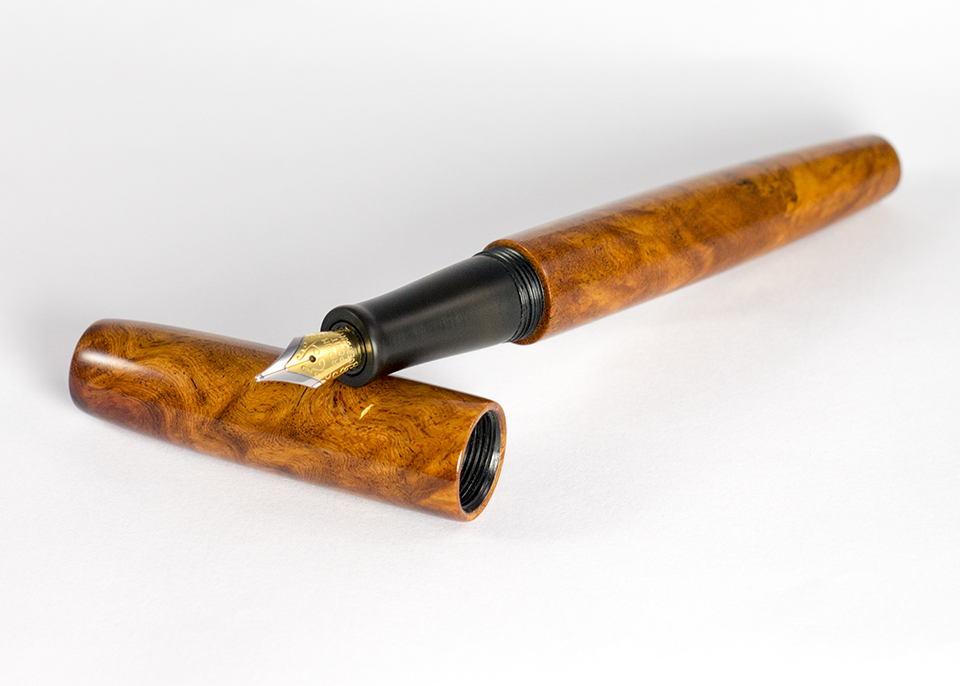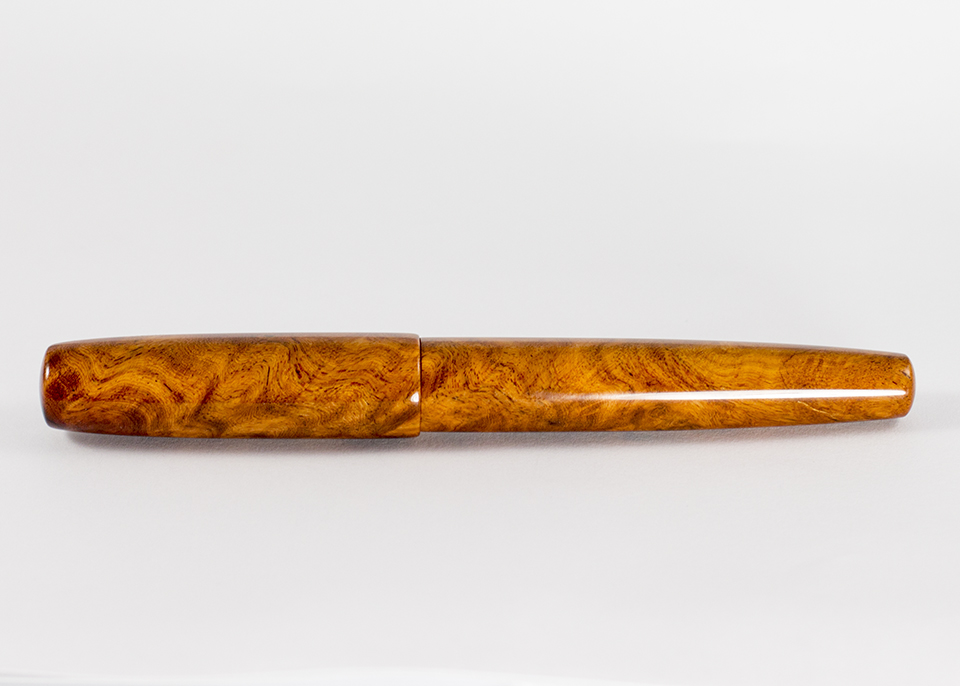 Last edited by a moderator: