Joined

Apr 8, 2017
Messages

949
Location
When going through some older pens I found on of my favorites had cracked. Figured Pink Ivory. I was able to disassemble and fix it. The crack was irregular following the grain so it looks okay. I filled it with black ca and gave it a matte finish using Yorkshire grit.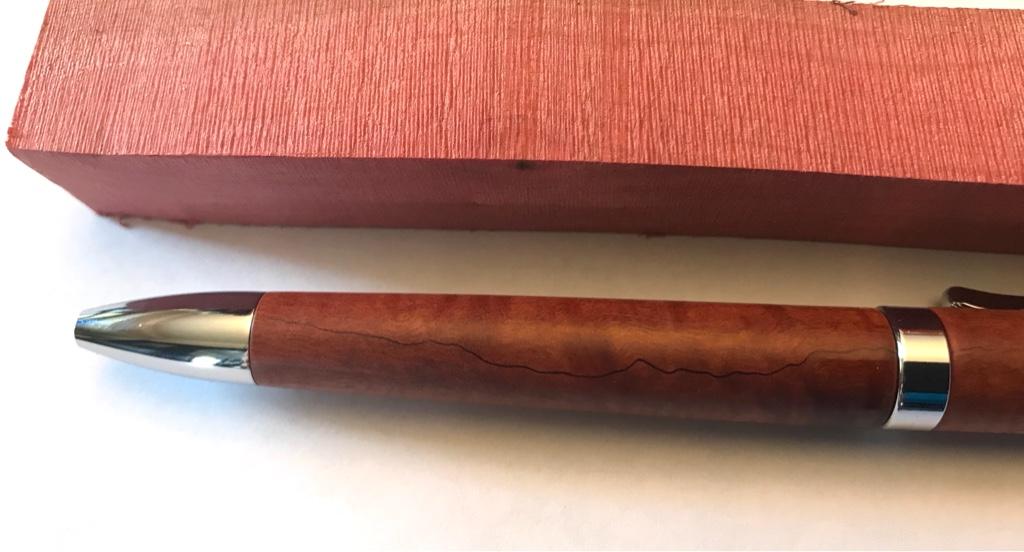 Wanting to make more from the same block of wood I decided to try and cast some. I had some problems the first try and found that when I sealed it with CA it turned more brown. The next one I didn't do anything to it after turning and it has retained the color, at least for now. Time will tell if the process stops any future cracks and helps retain the color. Snake wood is next.
Opps - I put this in the wrong forum and don't know how to move it.
Sent from my iPad using Tapatalk
Last edited: