Joined

Sep 16, 2006
Messages

1,357
Location
For this sale I have 12 Lots of pen blanks and three Lots of Knife Scales. All the wood is dry . Sizes for the blanks are 3/4 "- 1 ' square X 5" -6 " long. Shipping is $8 USA . Please PM me for PayPal payment info. Thanks .
NOTE ..................For every purchase of $25 or more , the buyer will receive two free pieces of wood from the FREE picture, plus extra wood to fill room in the shipping box or envelope.
Picture #4 is # 9
I have more blanks available for most of these woods.
I just added two more lots, #15 and # 16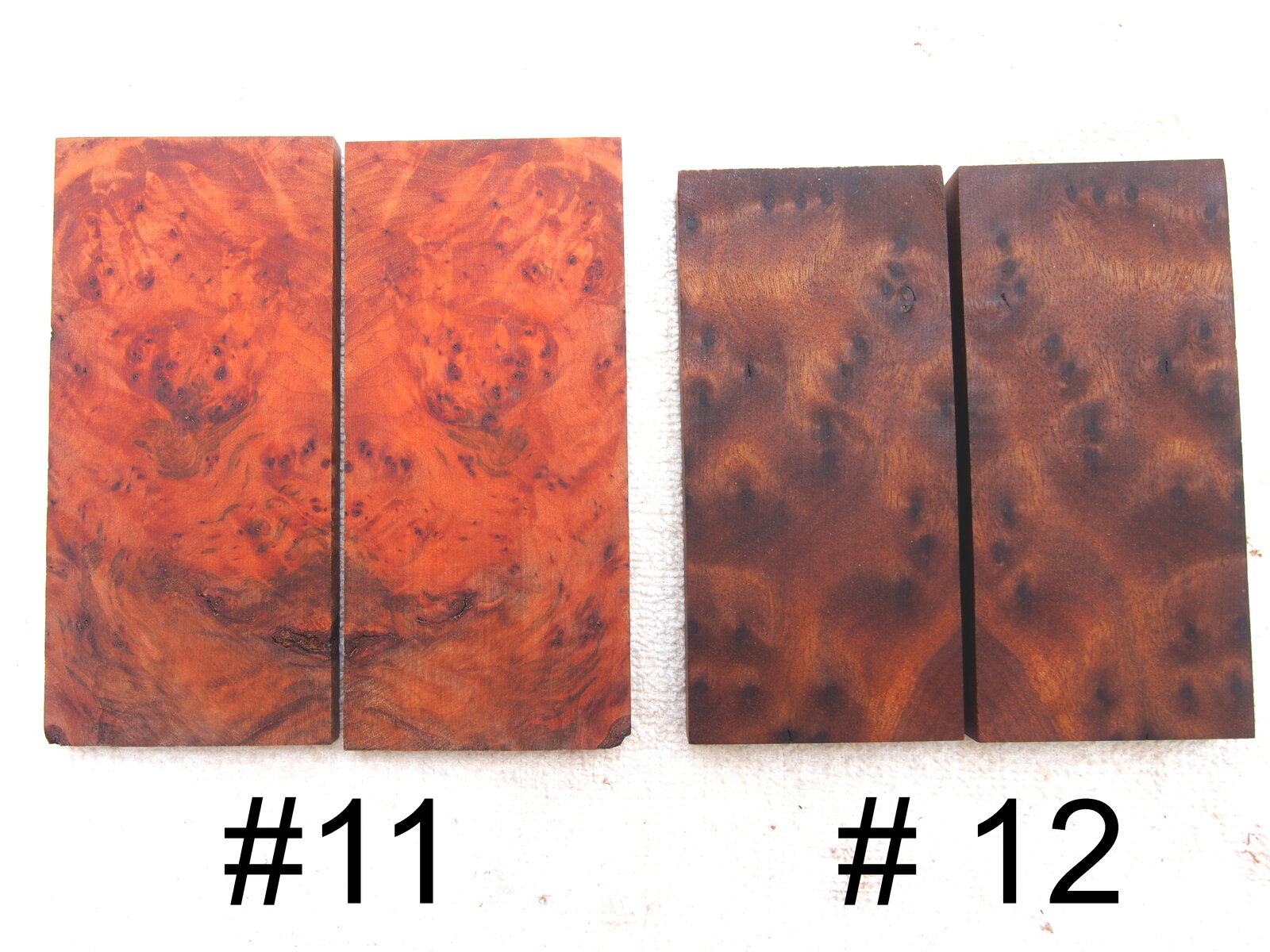 # 1. 6 Curly Maple .......................................$12
#2. 6 Figured Black Walnut.......................$18
#3. 6 Red Flame Box Elder.........................$30............................................................................SOLD
#4. 6 Bocote....................................................$12
#5. 6 Almond Burl.........................................$33
#6. 6 Amboyna Burl......................................$33...........................................................................SOLD
#7. 6 Honey Locust Burl.............................$33............................................................................SOLD
#8. 6 Indian Rosewood...............................$24.............................................................................SOLD
#9. 6 Sonara Burl...........................................$33
# 10. 5 Honey Locust Burl..........................$27.50.........................................................................SOLD
# 11. Red Resin Burl - book matched 2 3/4 x 6 x 3/8 ...........................$14......................SOLD
# 12. Camphor Burl - book matched 2 1/2 x 5 1/2 x 5/8 ....................$12
# 13. Indian Rosewood -book matched cookie 4 x 8 x 3/4 ..................$30....................SOLD
# 14. FREE WOOD
# 15. 6 Honey Locust Burl....................................................$33..........................................................SOLD
# 16. 2 Honey Locust, 2 FBE , and 2 Indan Rosewood ......................$30..................................SOLD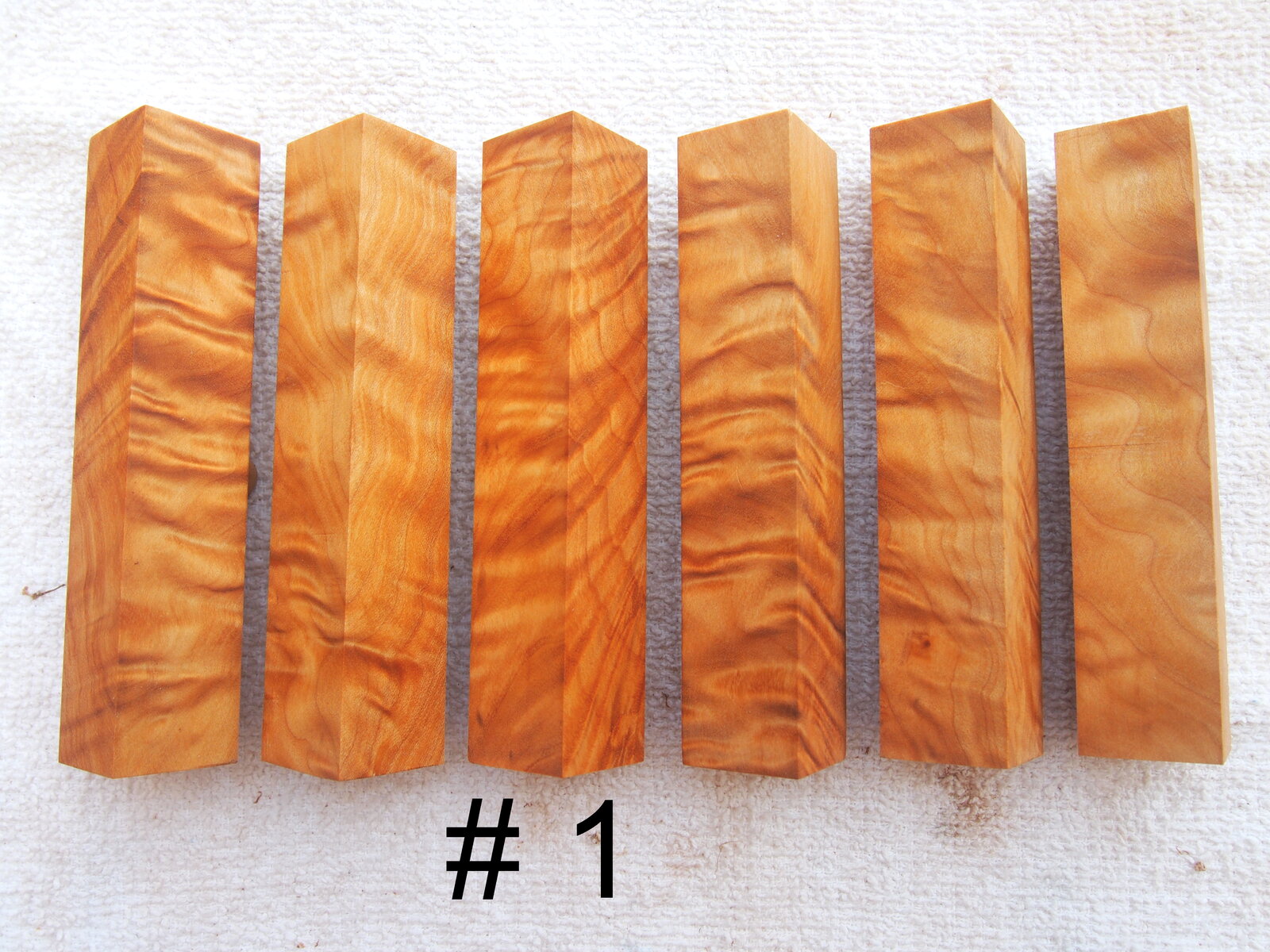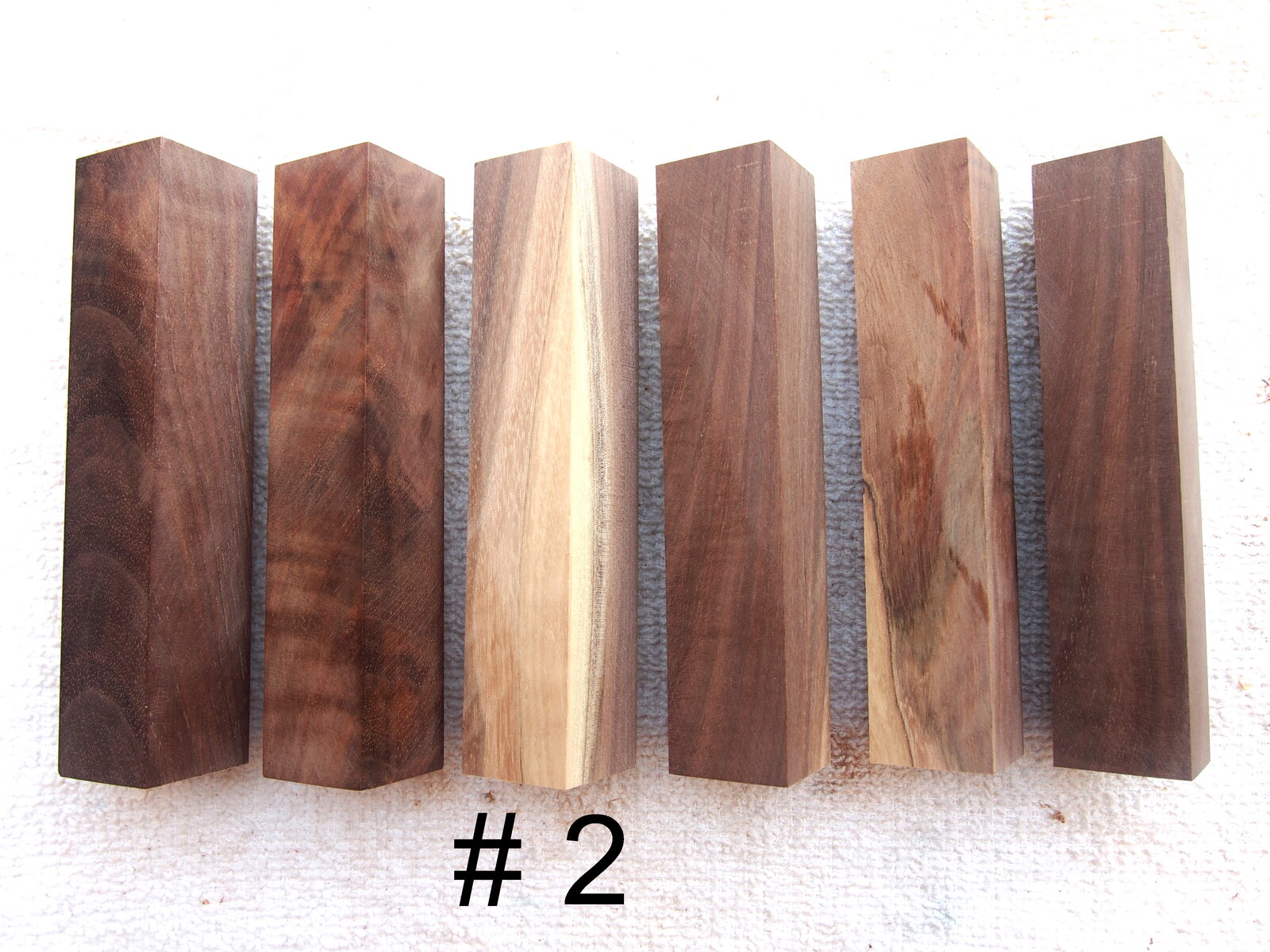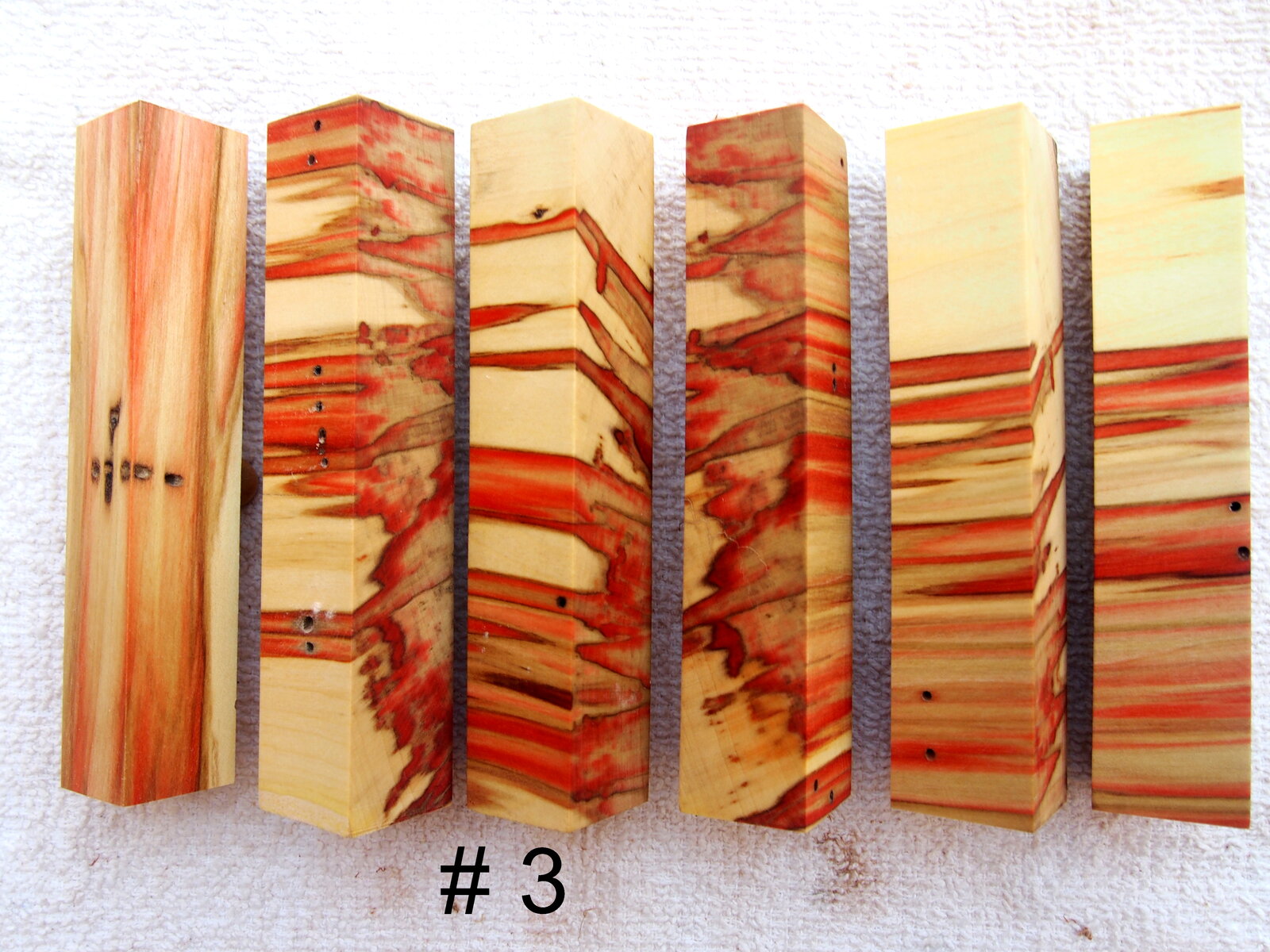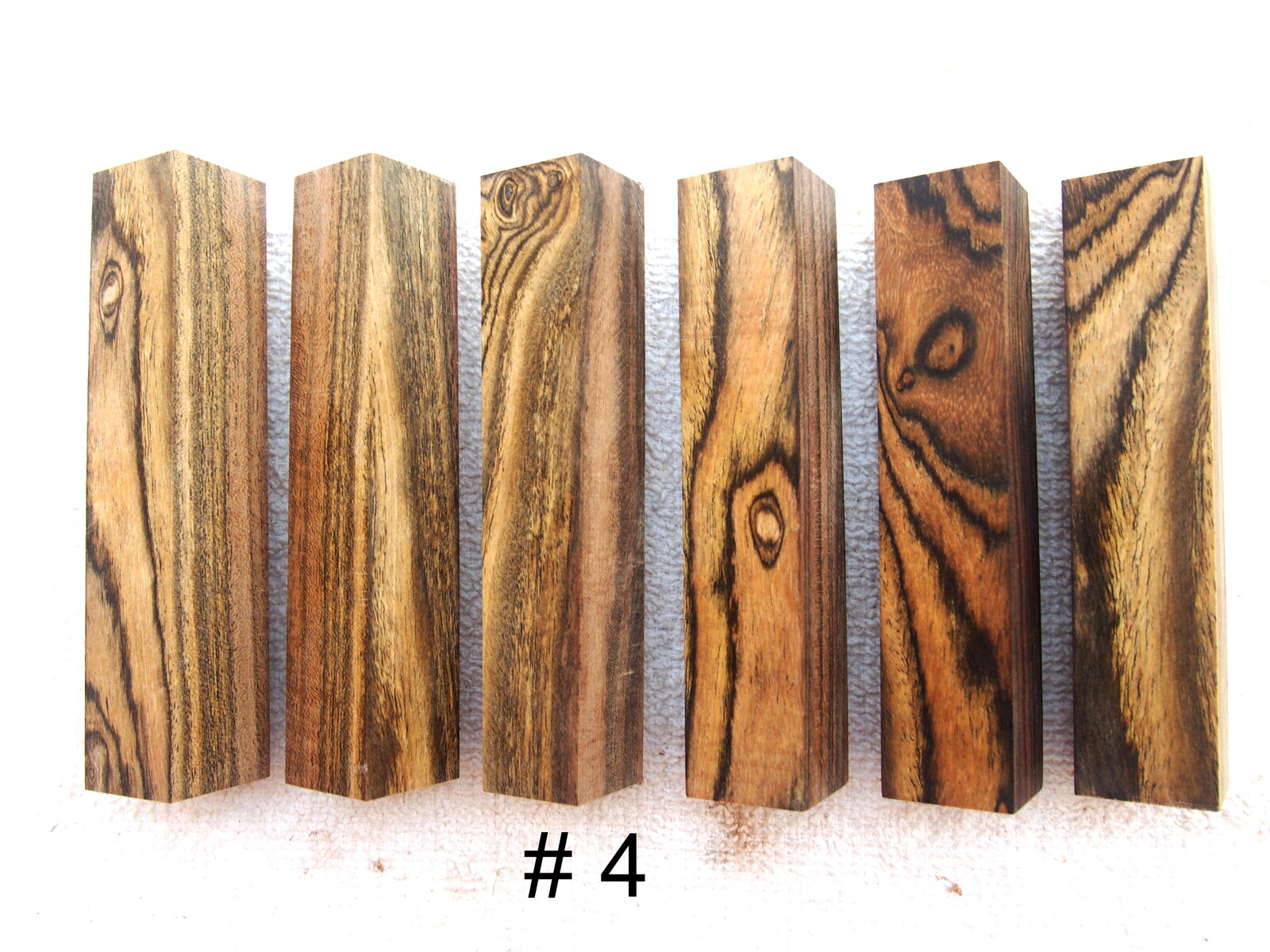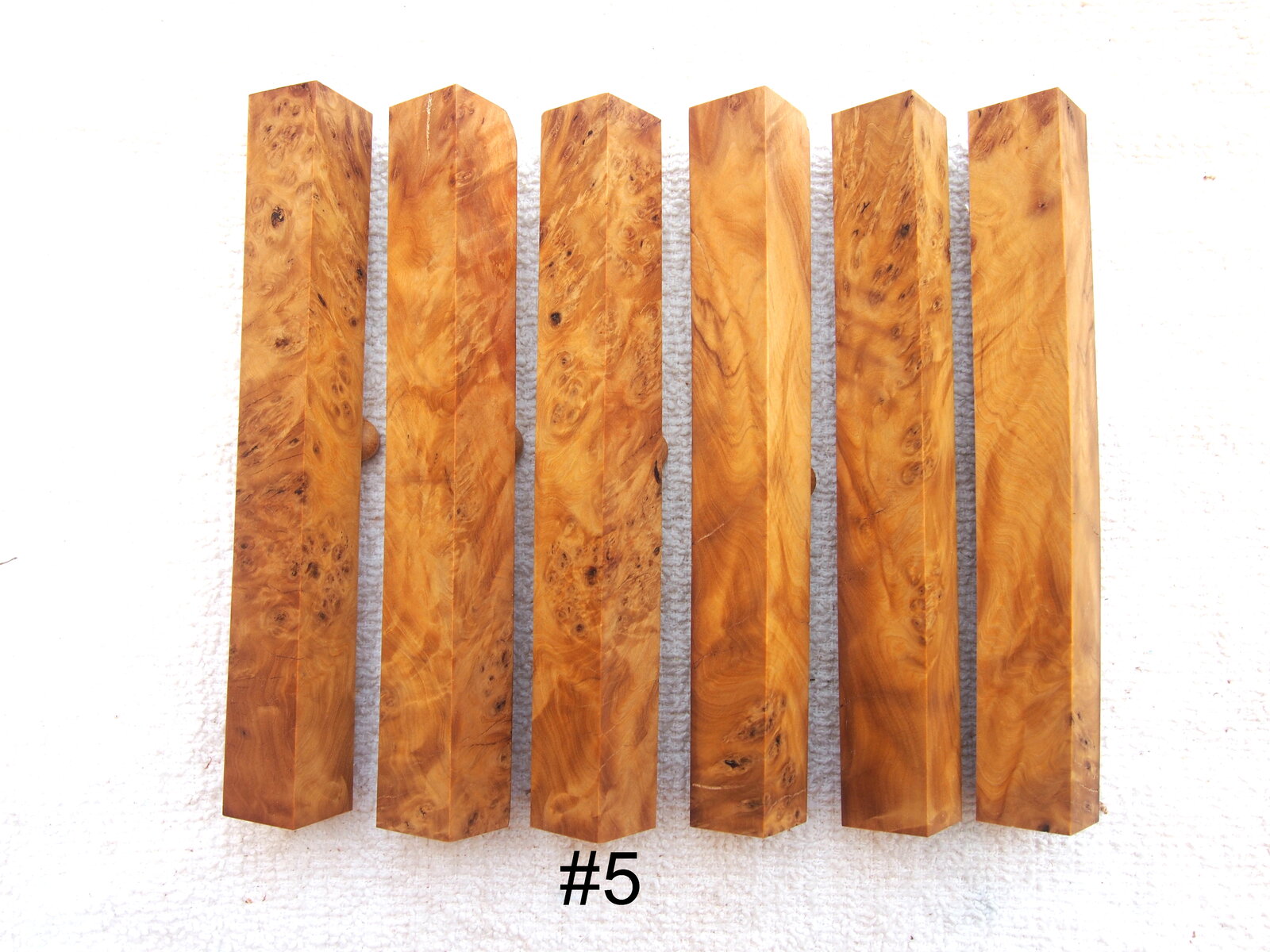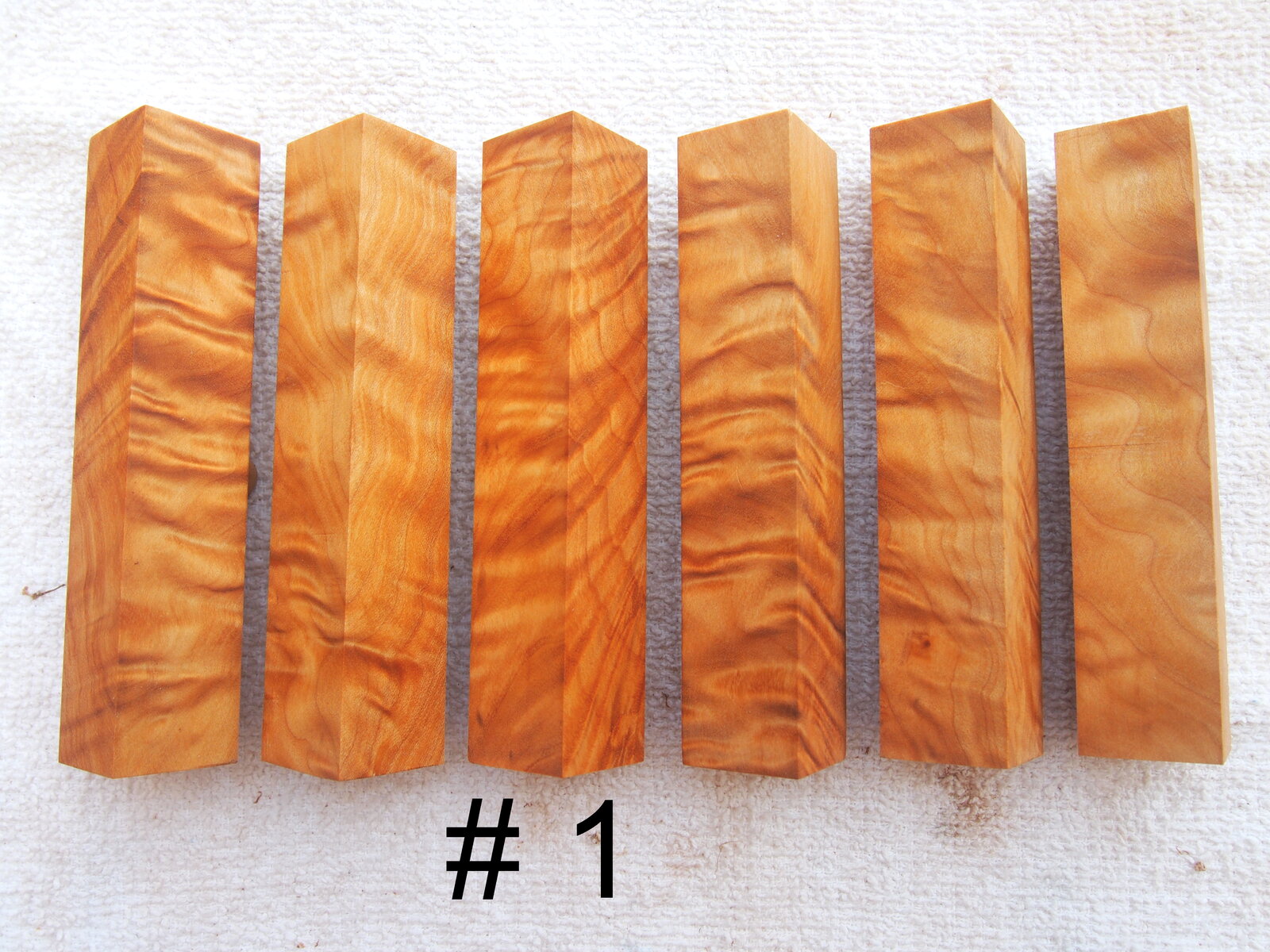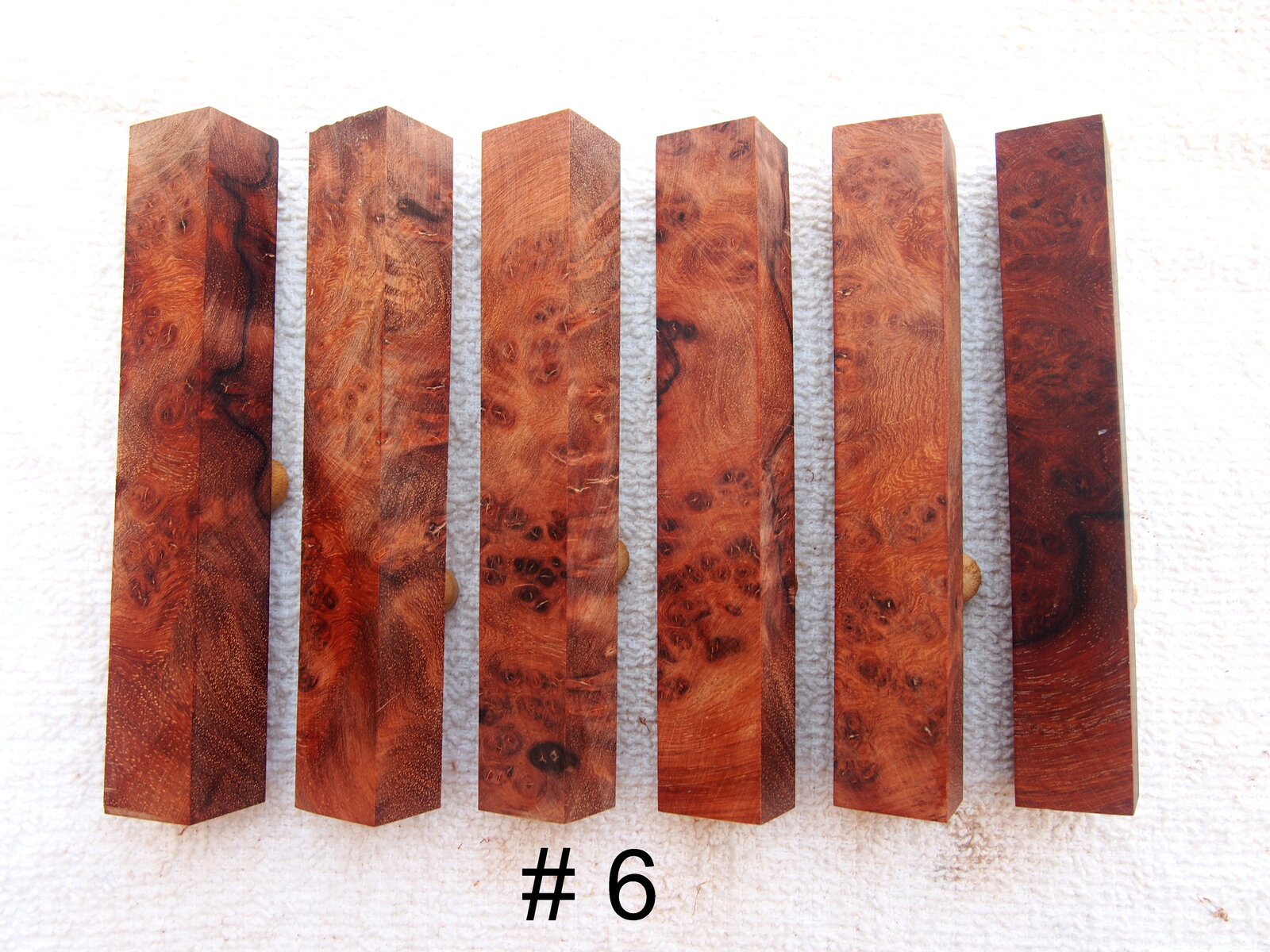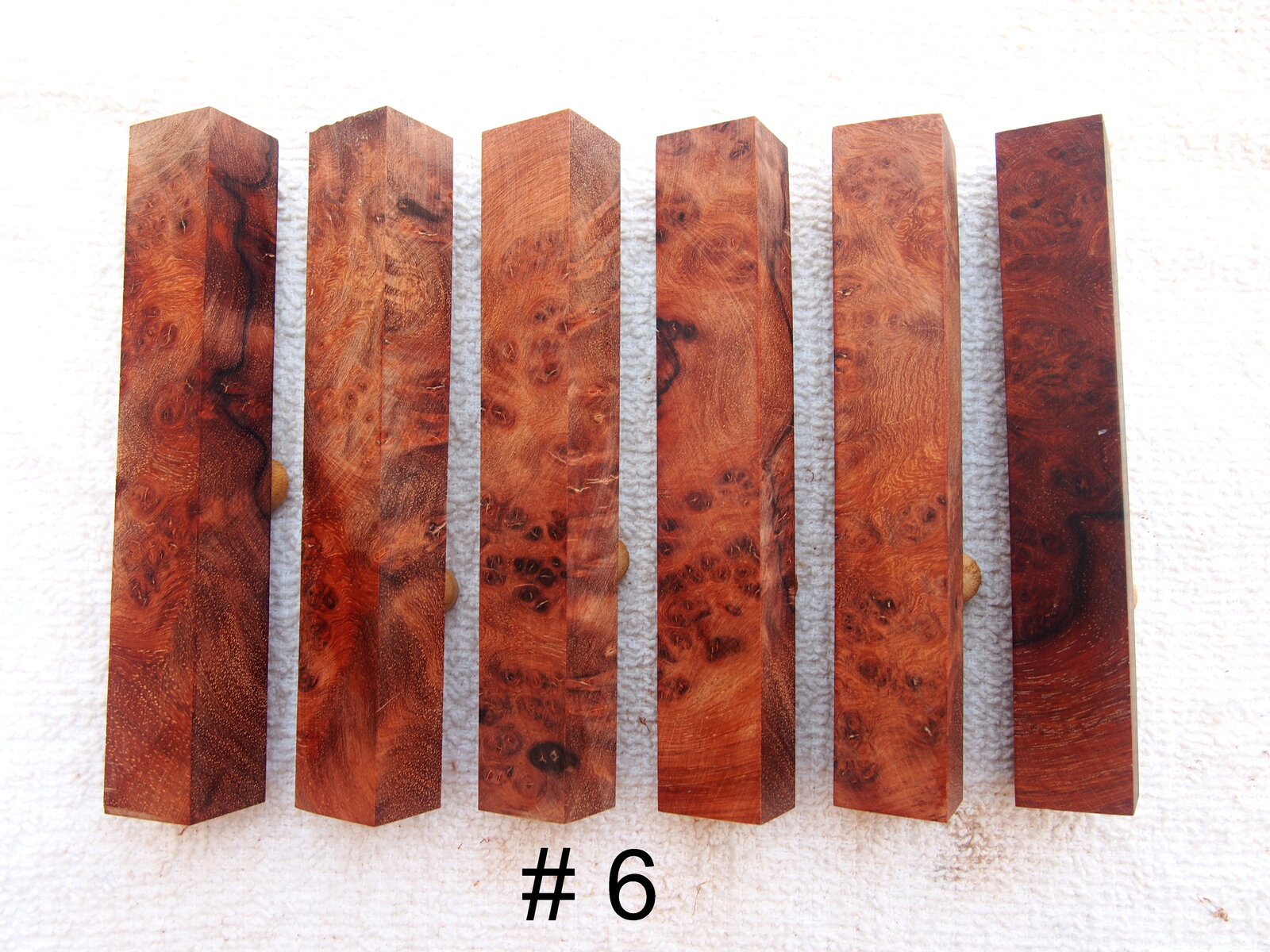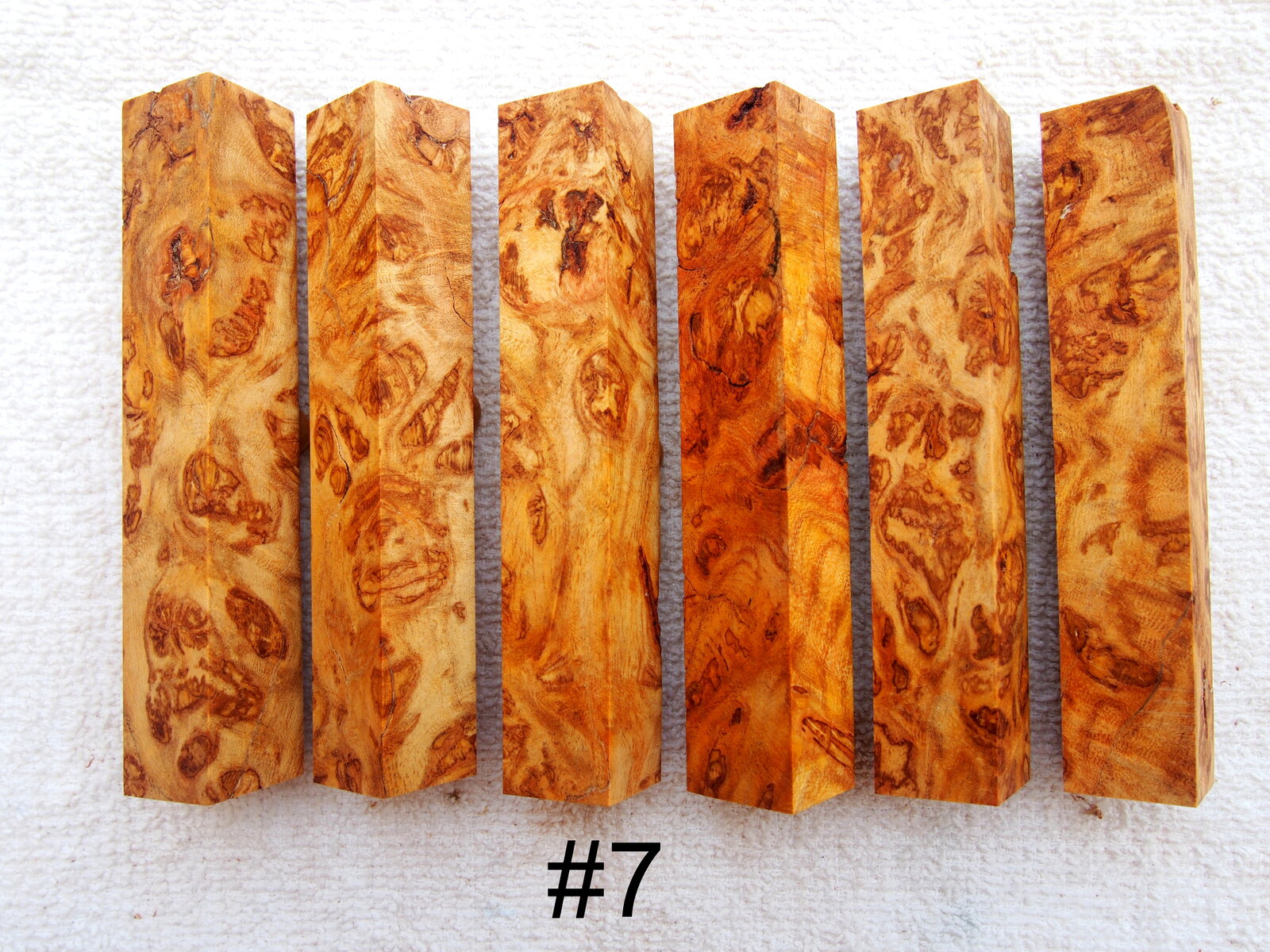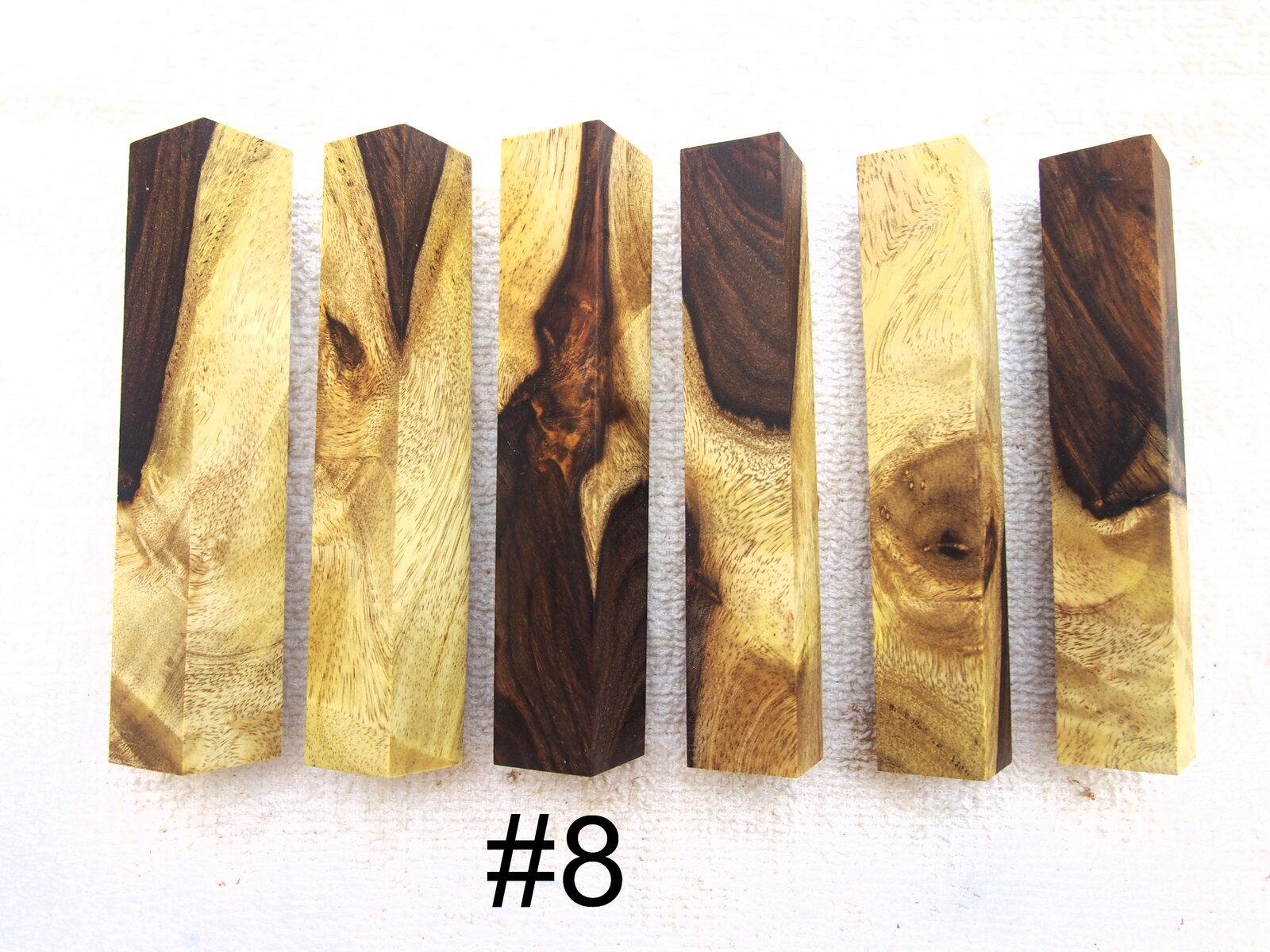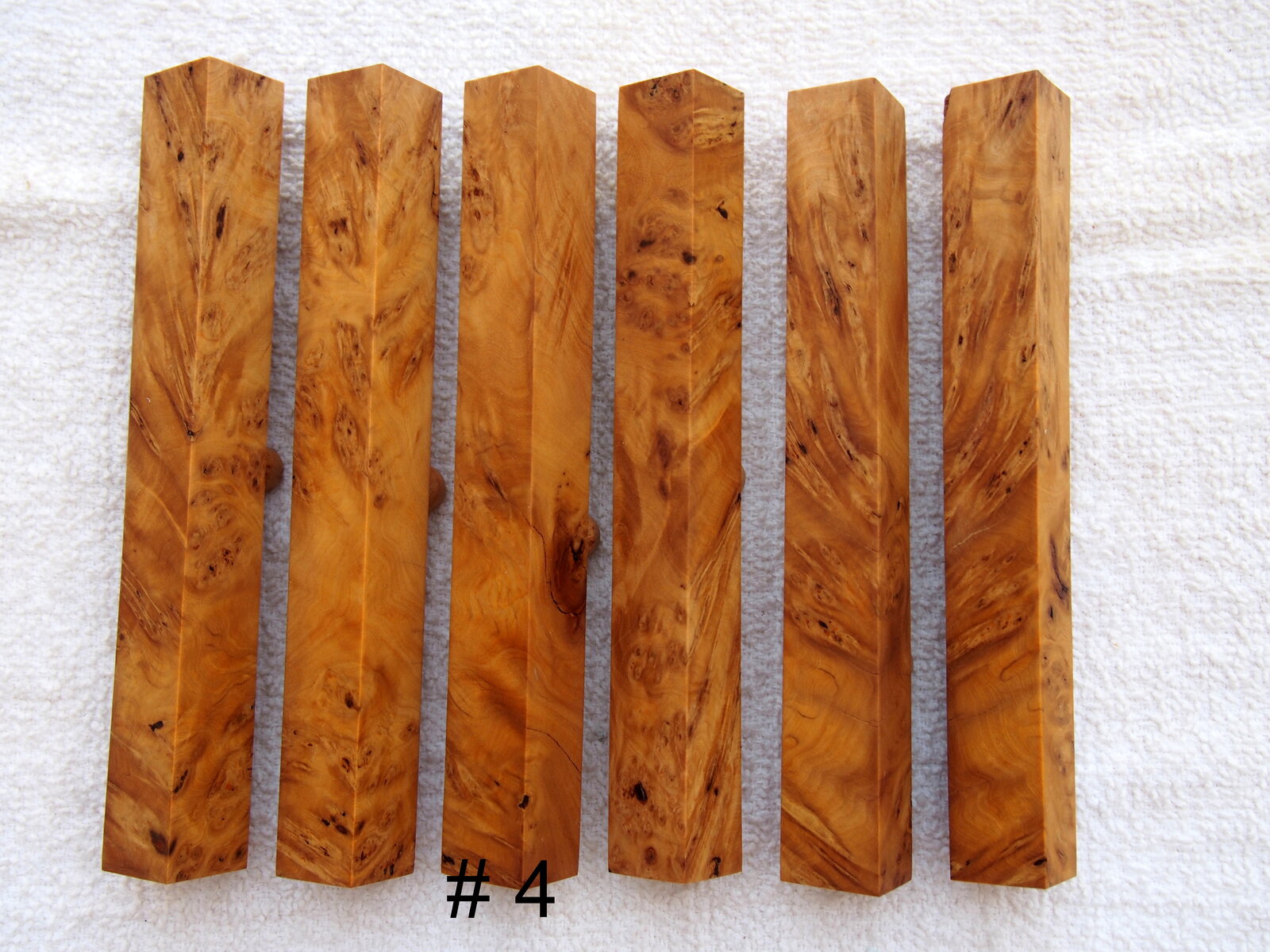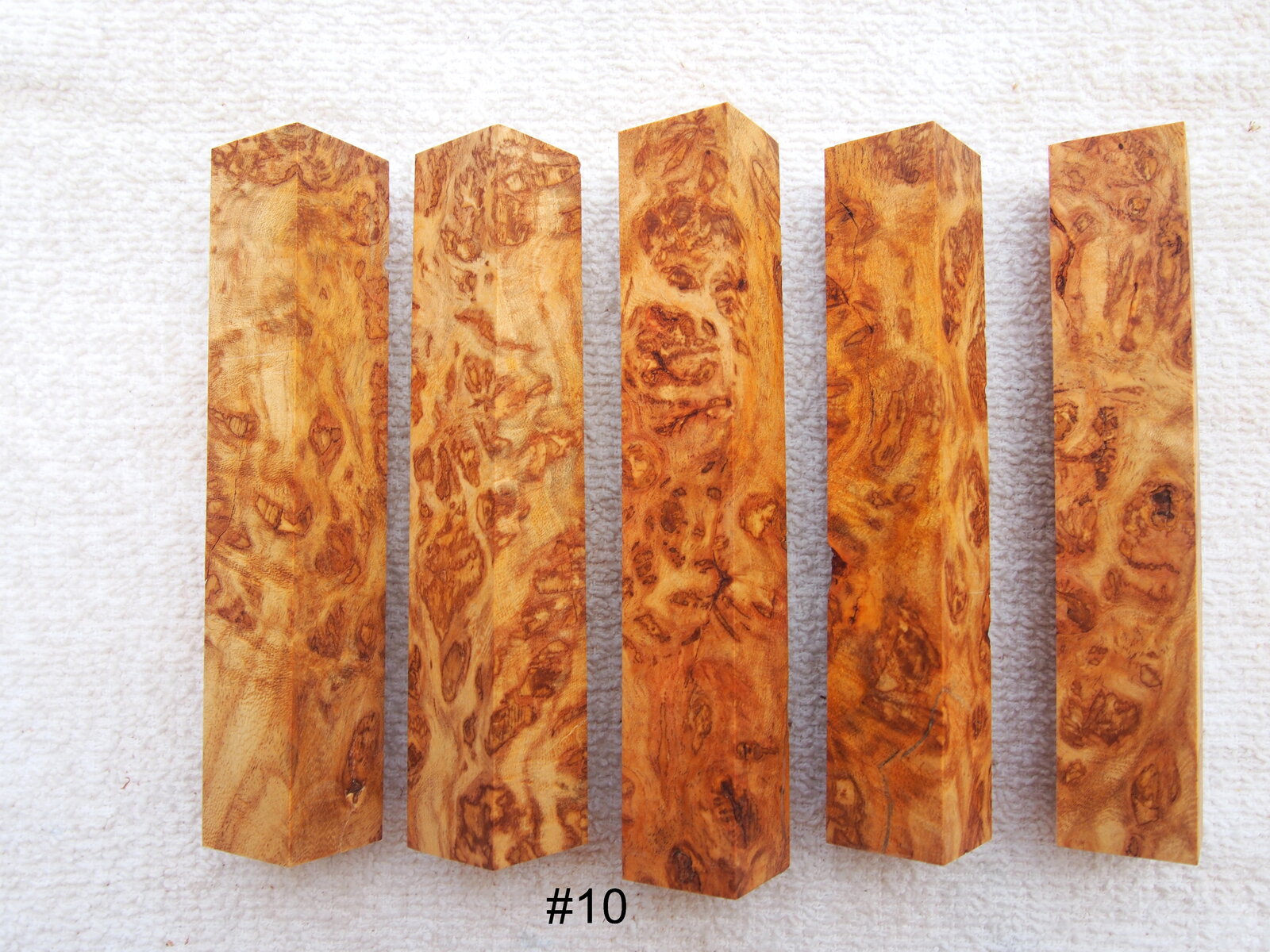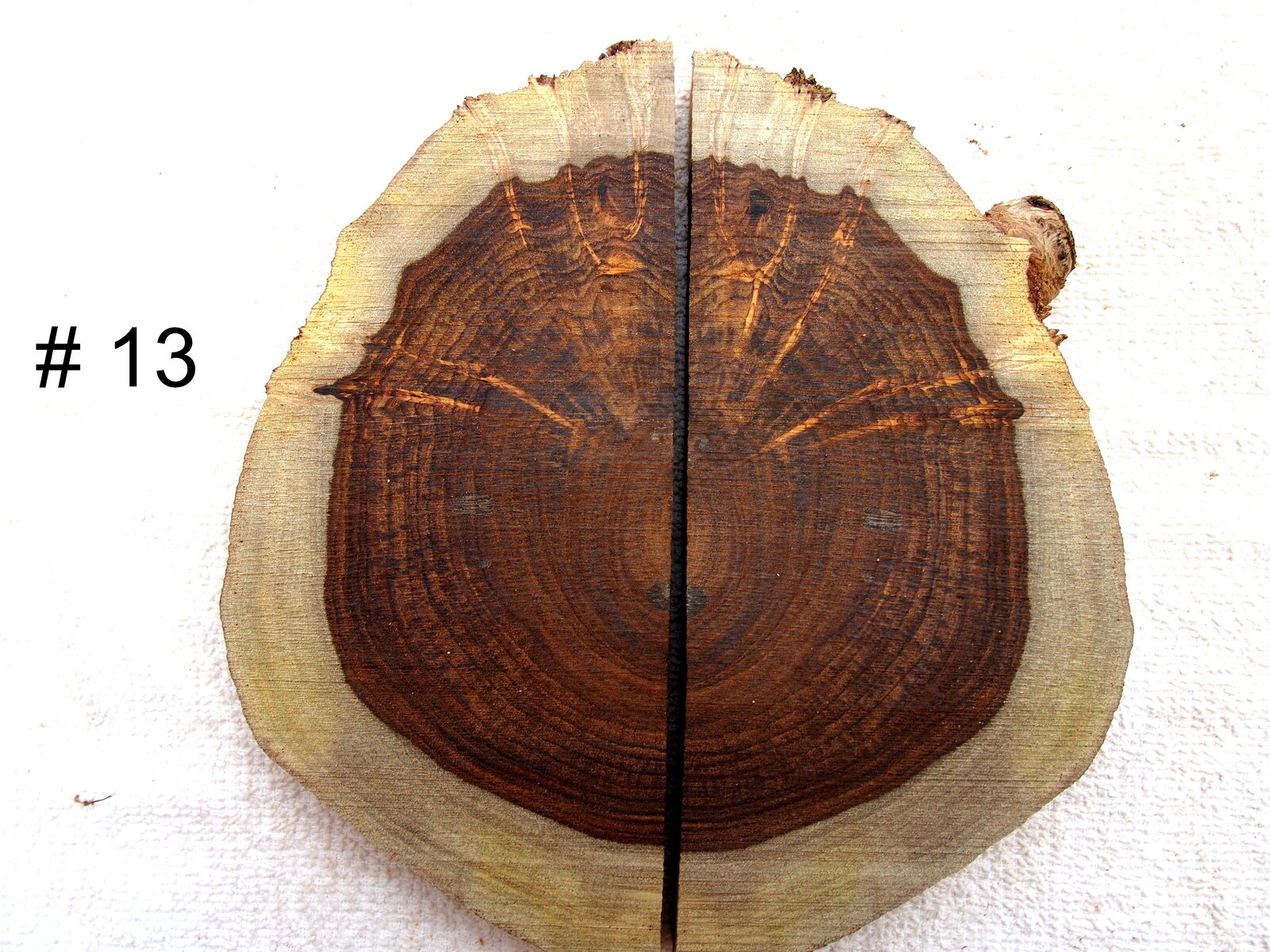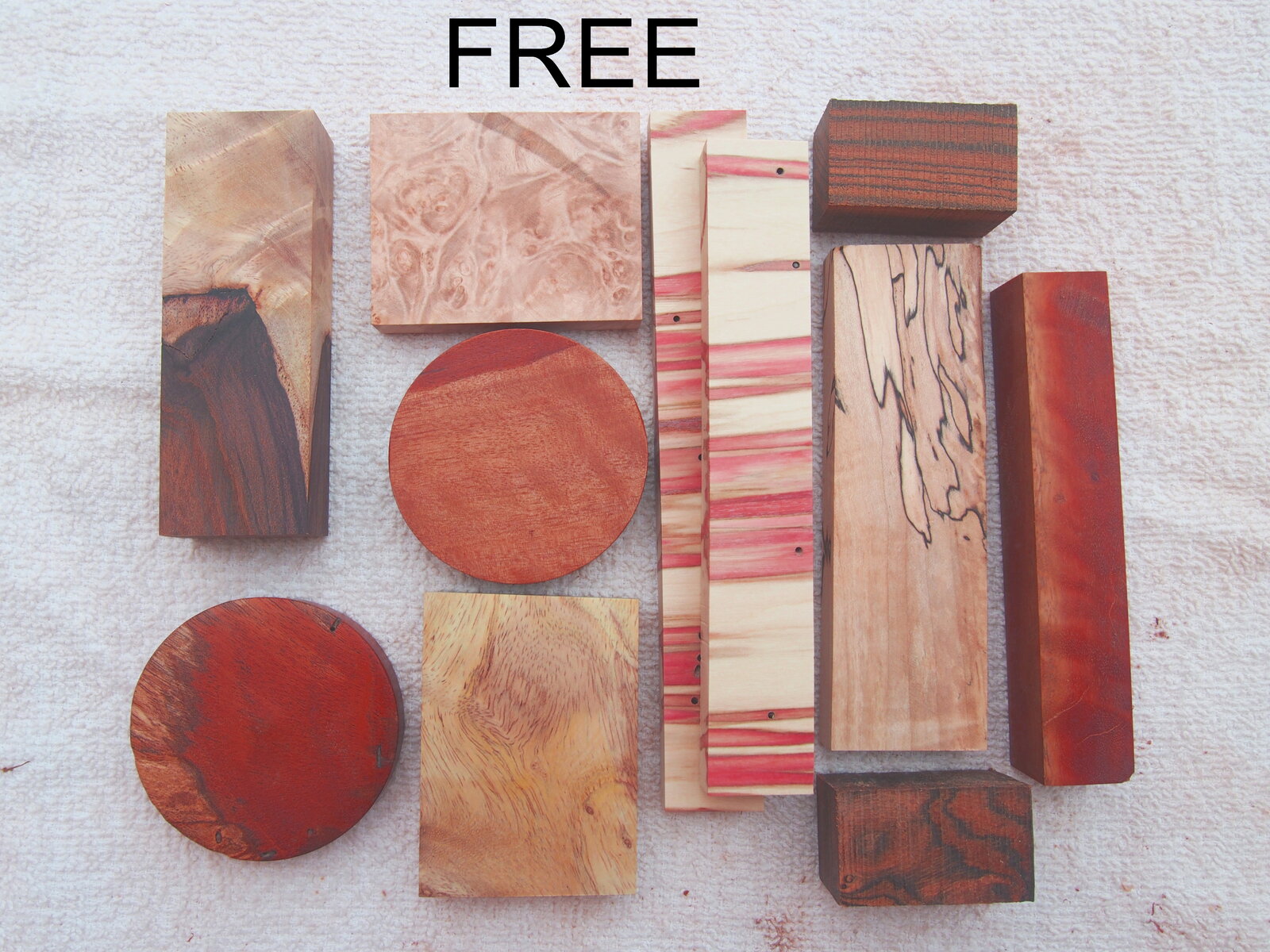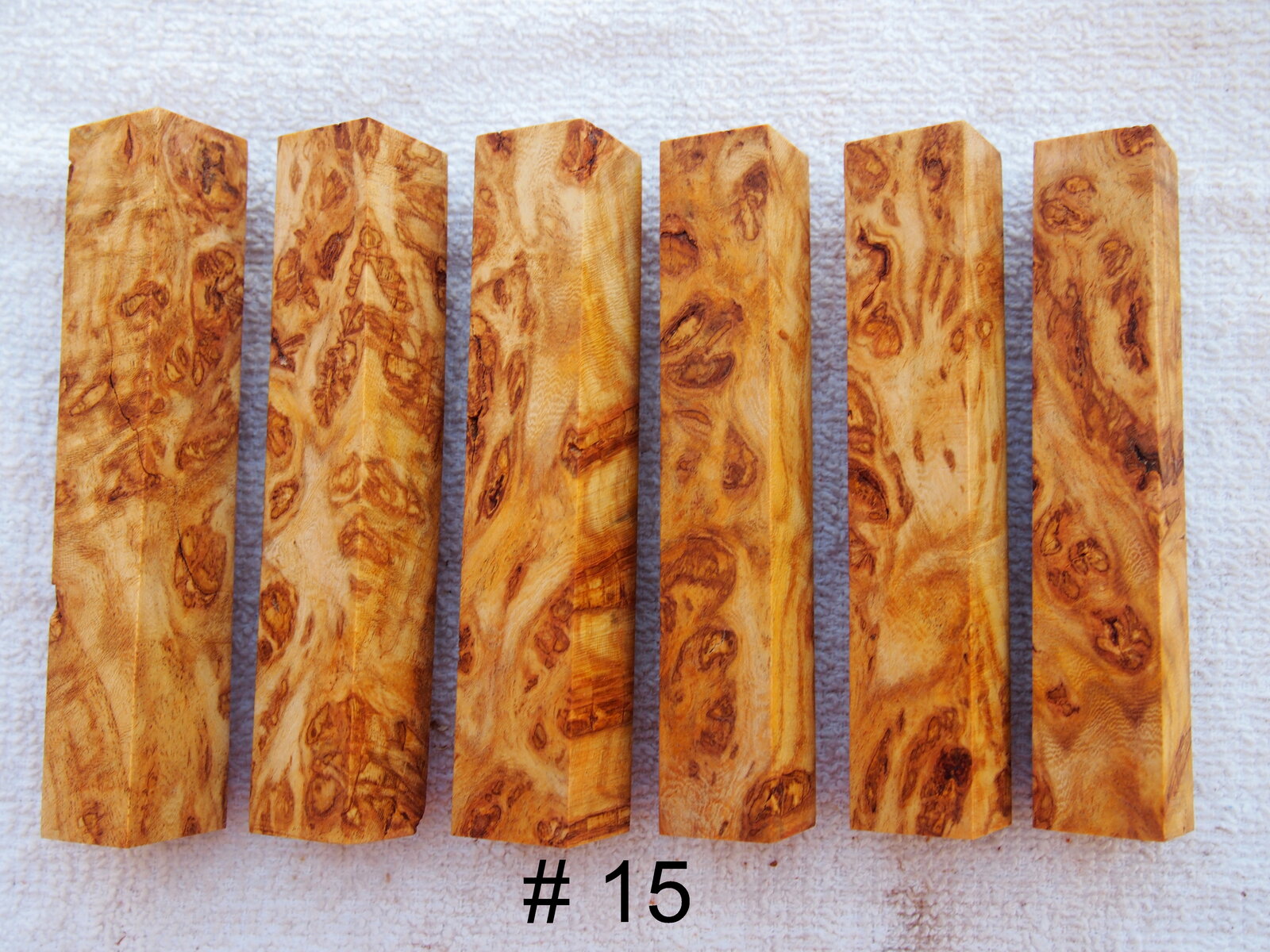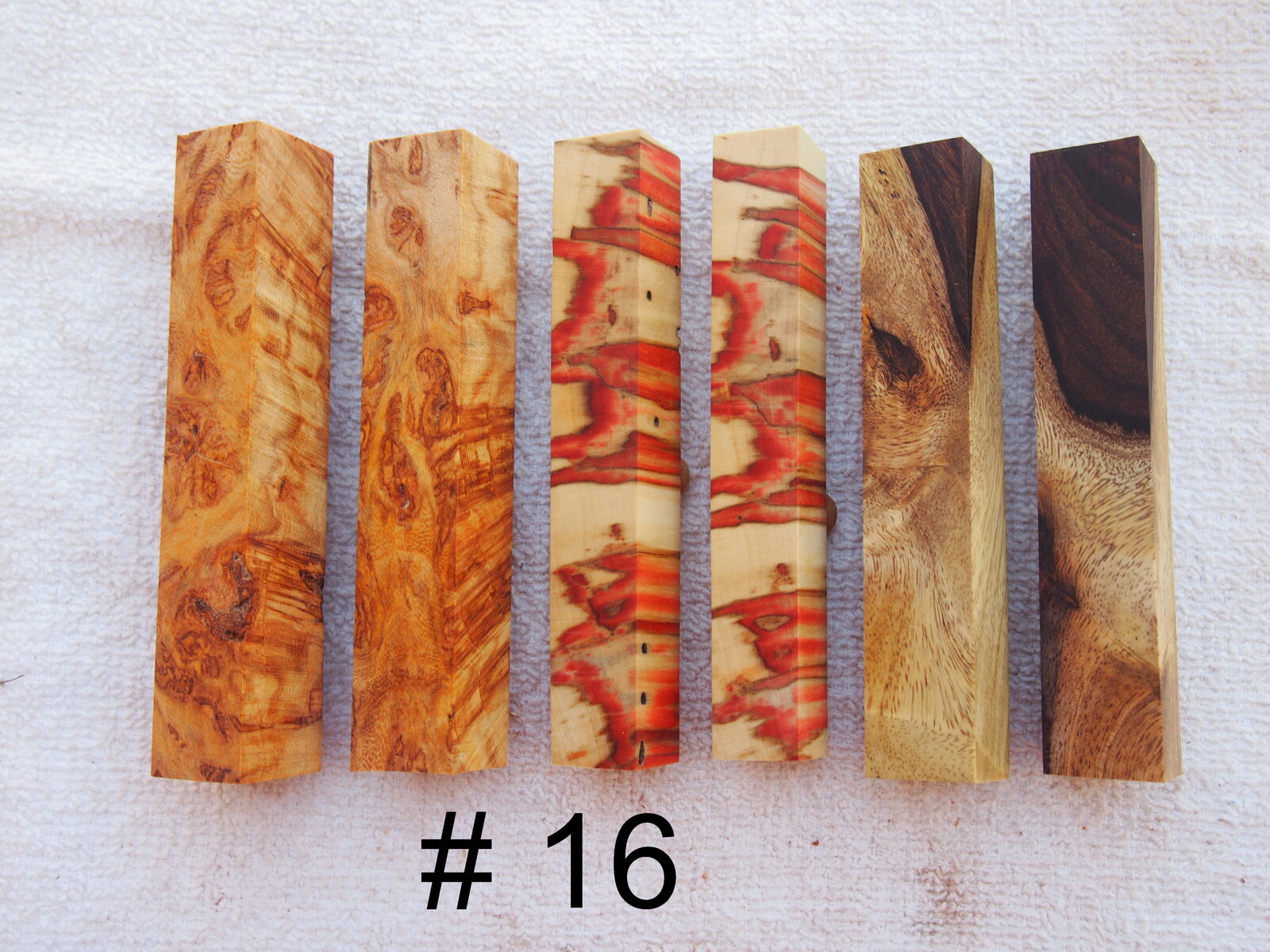 Last edited: