Joined

Mar 5, 2022
Messages

378
Location
Not kitless obviously, but this is my first try at a fountain pen.
After numerous failed attempts at more complicated segmented blanks I felt that I needed to do something relatively simple to actually create a finished pen. This was the result. It isn't my favorite piece, I feel that the gunmetal detracts from the overall aesthetic but its the only kit that I had with gold/brass coloring.
Woodcraft Kojent kit in gunmetal and ti gold with Thuya burl, brass, and white wannabe ivory acrylic.
**EDIT** I always forget this part: Finished with CA - micromesh then Novus 3,2, and 1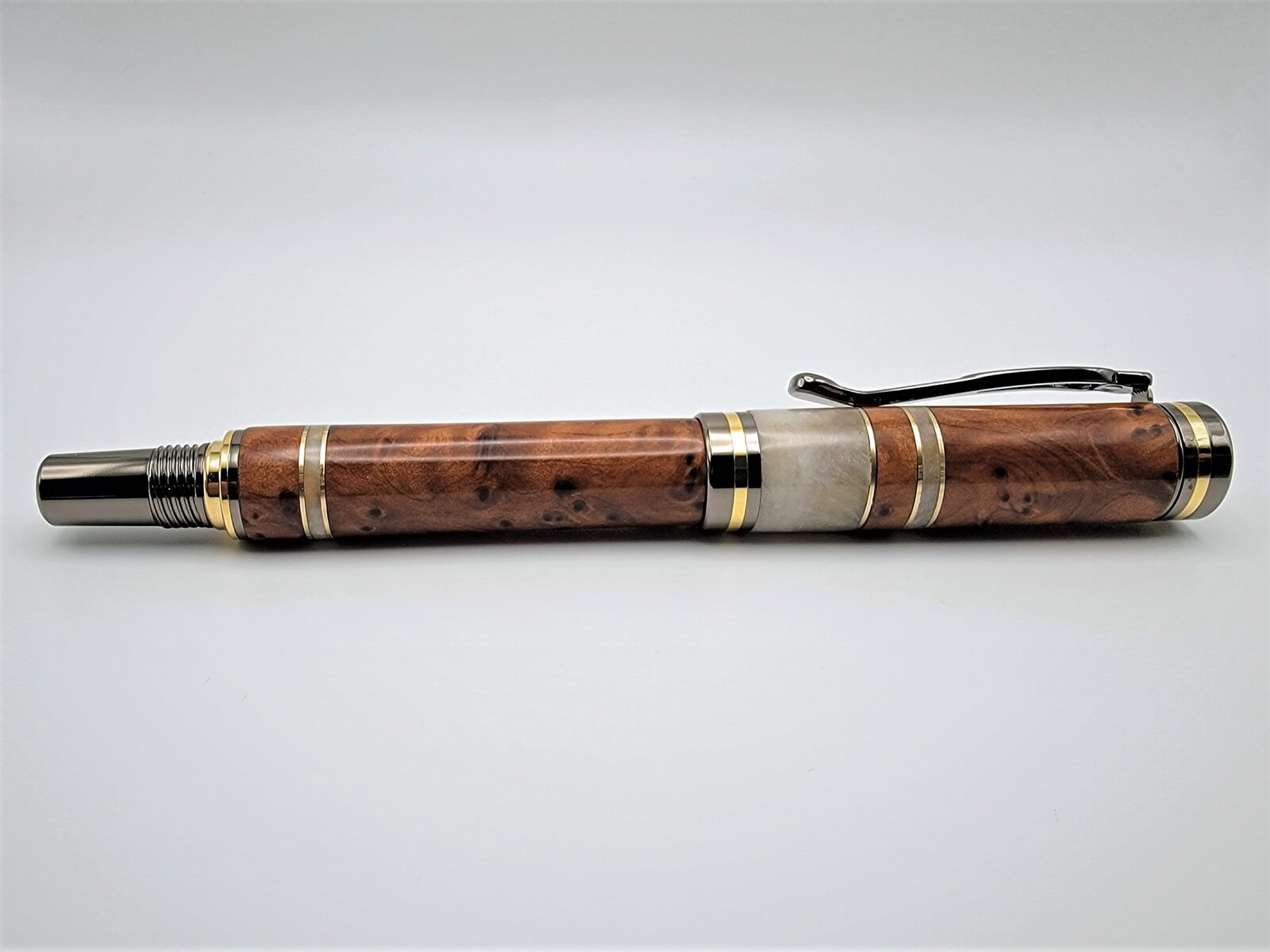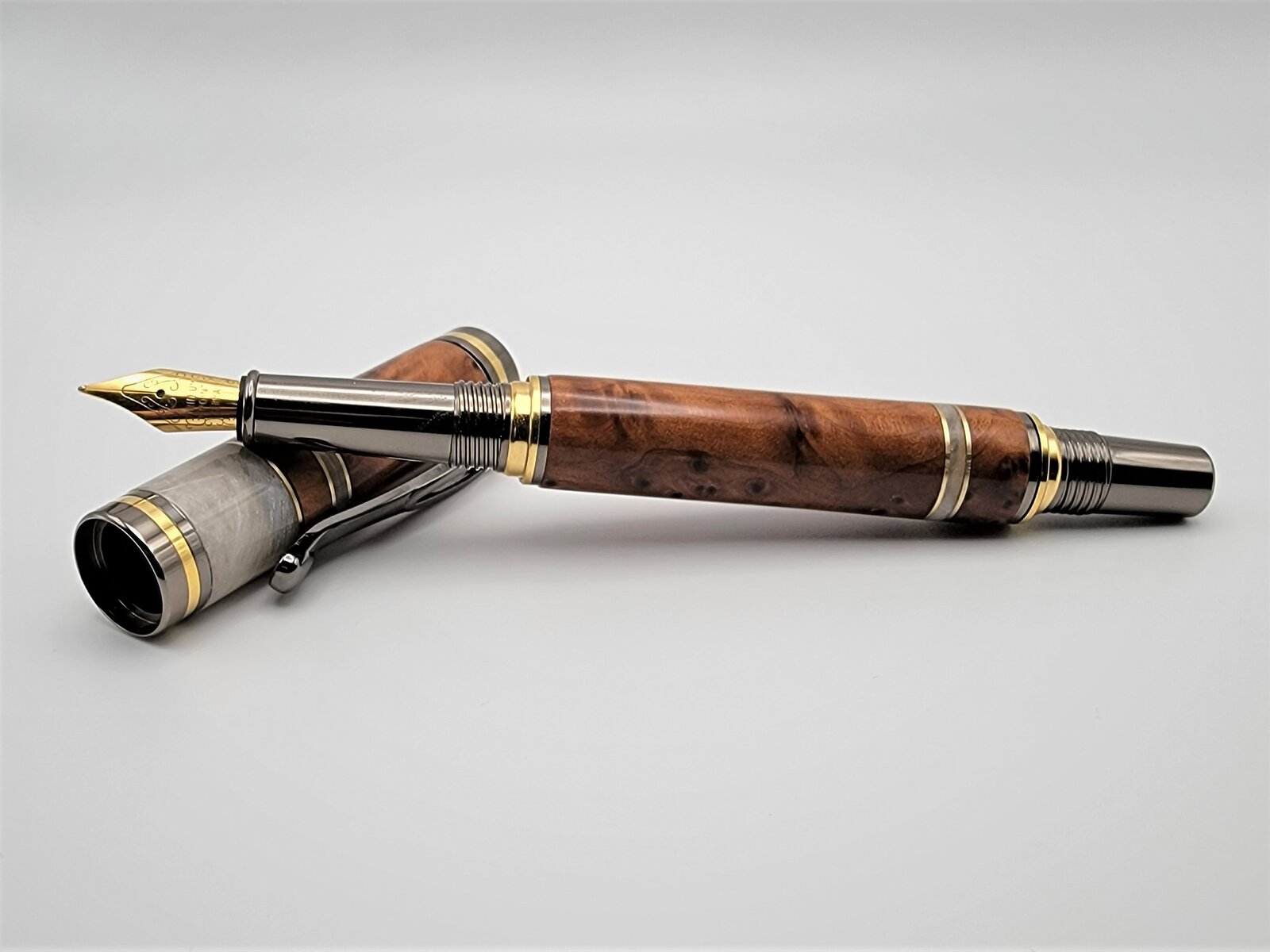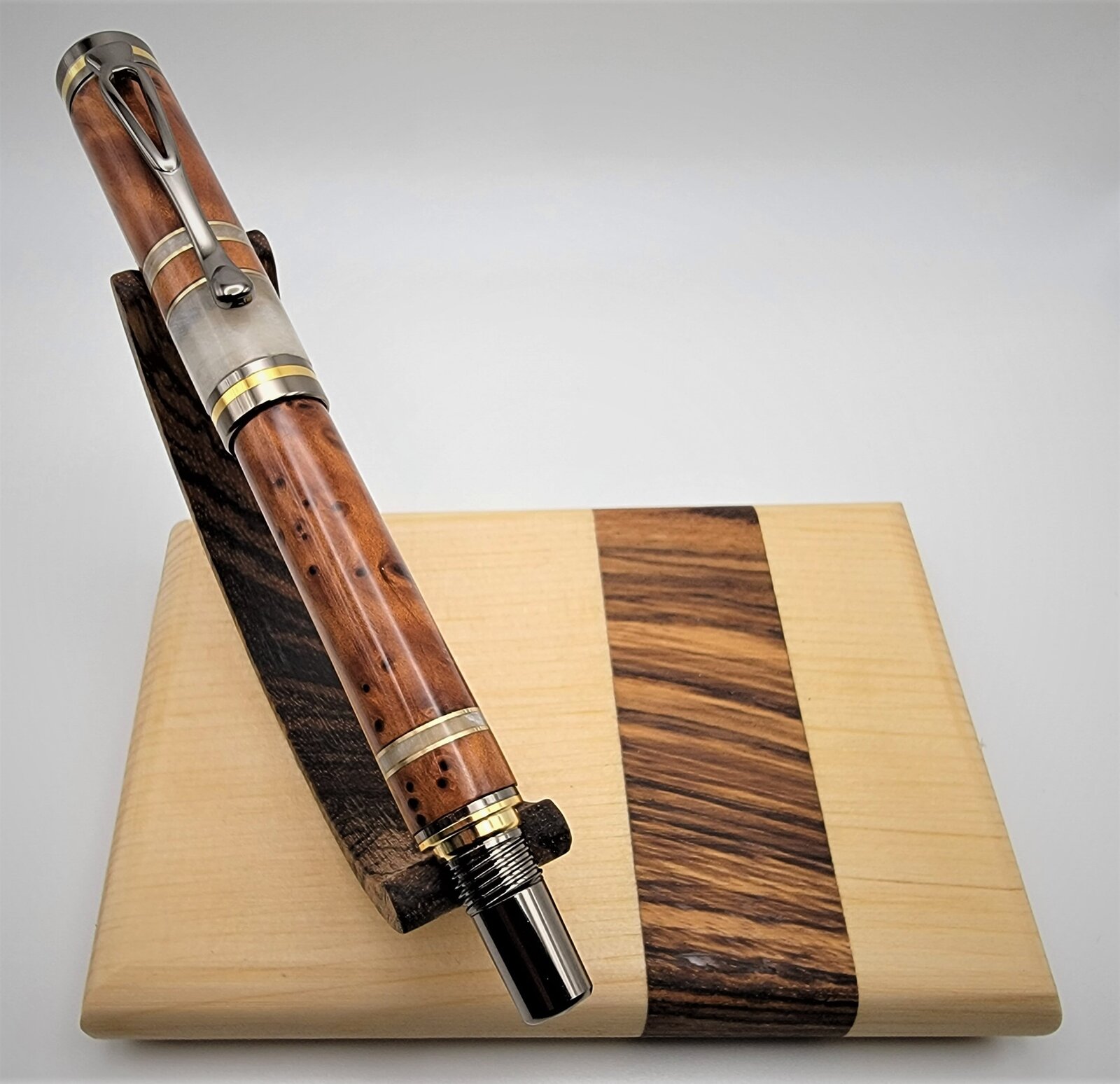 Last edited: