Joined

Feb 15, 2016
Messages

1,420
Location
A few pastel painter friends requested pastel-themed stylus and fountain pens - fun little adventure.
Steps:
Colourfix pastel multimedia primer is a great Australian pastel ground - just the right amount of tooth - and it comes in a variety of colors.
Sand brass tubes to 400 grit, clean with acetone.
Prime the tubes with 2 coats of Colourfix, dry each coat for 2 days.
Use CarbOthello or similarly fine quality pastel pencils to paint lathe-mounted tubes.
Fix with a light spray of Lascaux Fixativ, let dry for a day.
Cast tube-in with Douglas and Sturgess Clear Casting PR, mixed with dichroic film and metal flake fragments, pressure pot at 50psi.
Turn and finish as usual.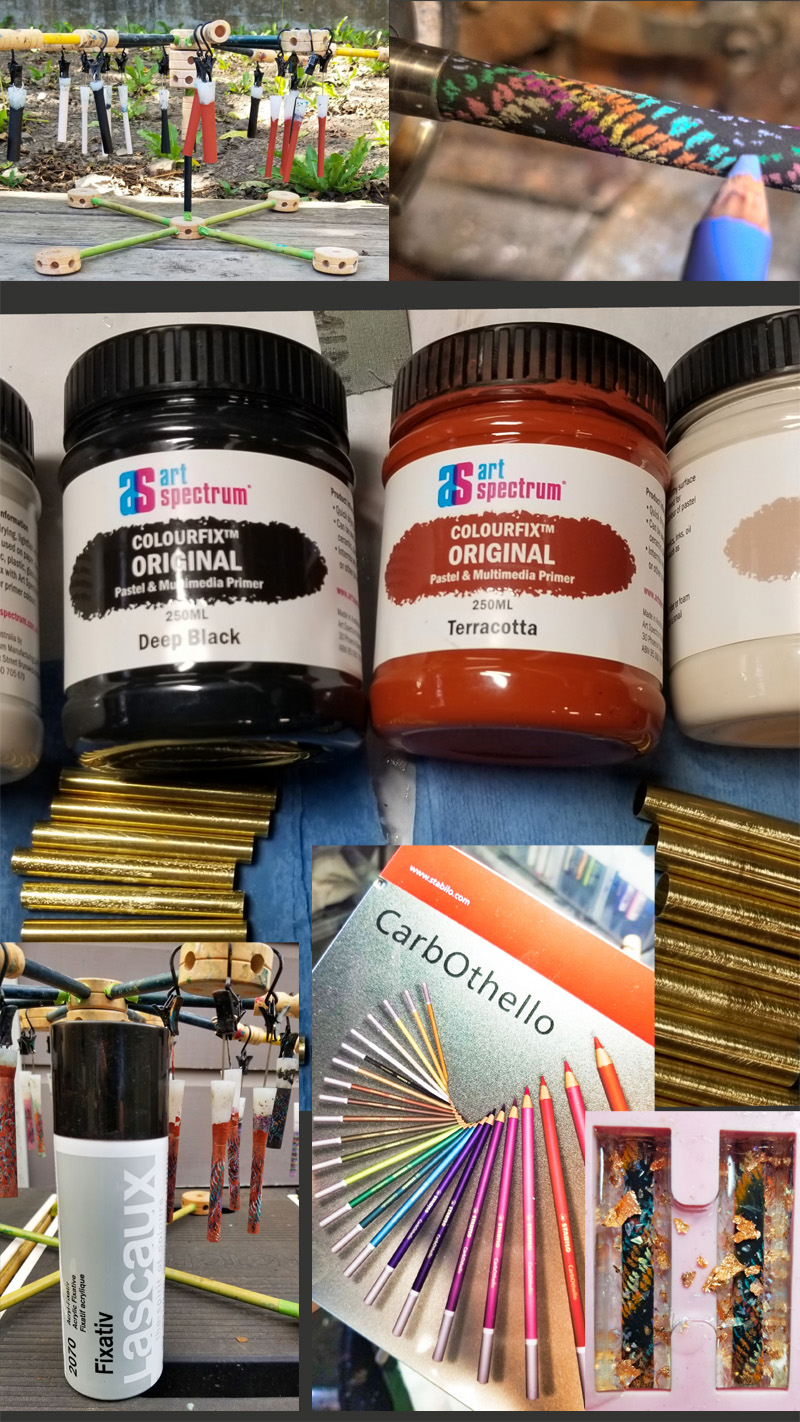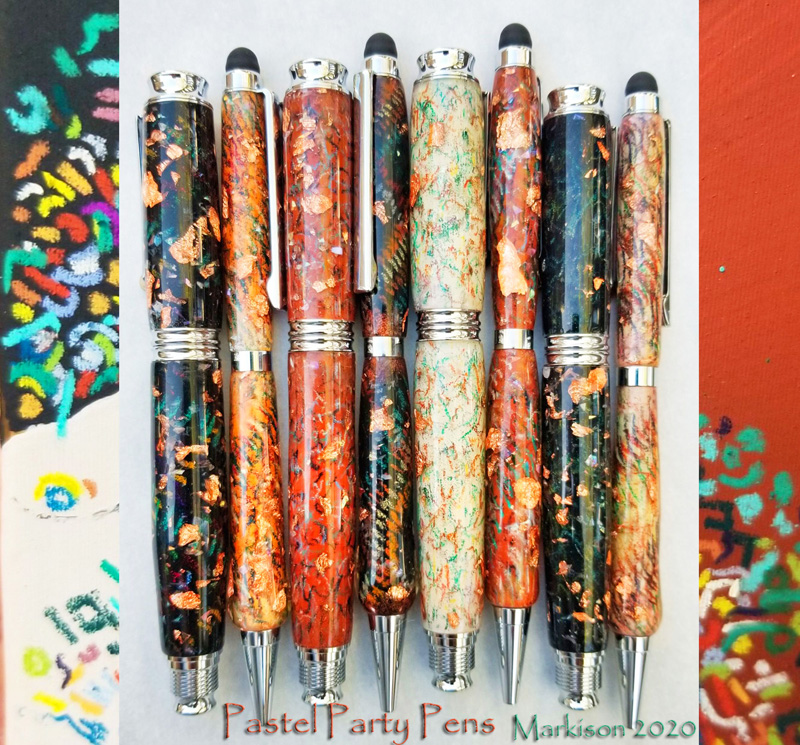 My pals are happy with them, so I'm happy too.
Warm regards to all - Bob