Joined

Feb 15, 2016
Messages

1,520
Location
Abstract botany - orchid painting requested by a good friend at the California Academy of Sciences - with creative license granted.
You probably know a lot more about these wild and crazy plants than I do - 25,000 species, 80 million years of propagation by various means, including crazy-gluing (shall we say CA gluing) pairs of pollinia sacs onto the backs of confused and mesmerized bees, etc.
Steps:
Freehand engrave a sheet of 28ga. copper from life.
Tool the copper with handmade wooden tools
Chase and repousse the sheet with hammer and smithing stakes, hand ground chasing tools, etc.
Clean well with acetone.
Color with alcohol inks.
Fix with archival UV resistant acrylic spray.
6x6 inches.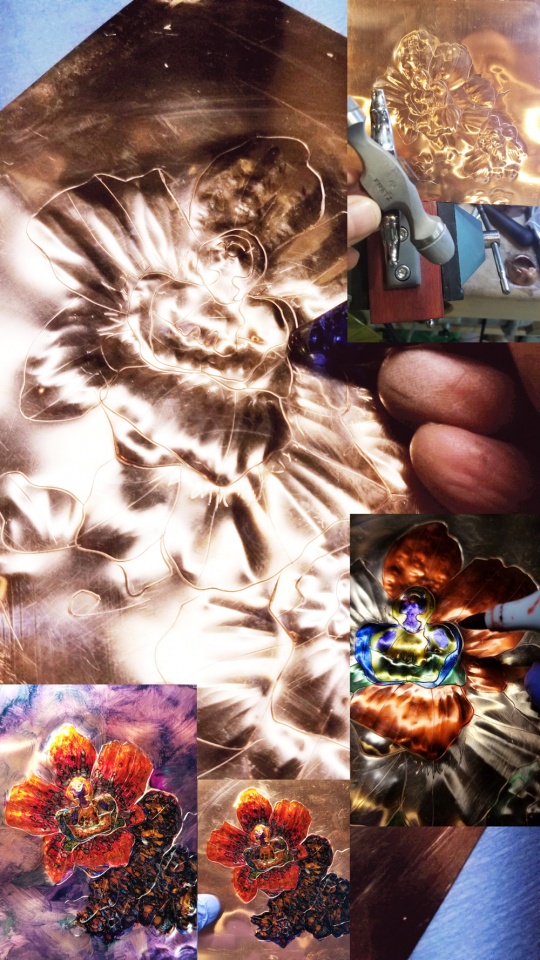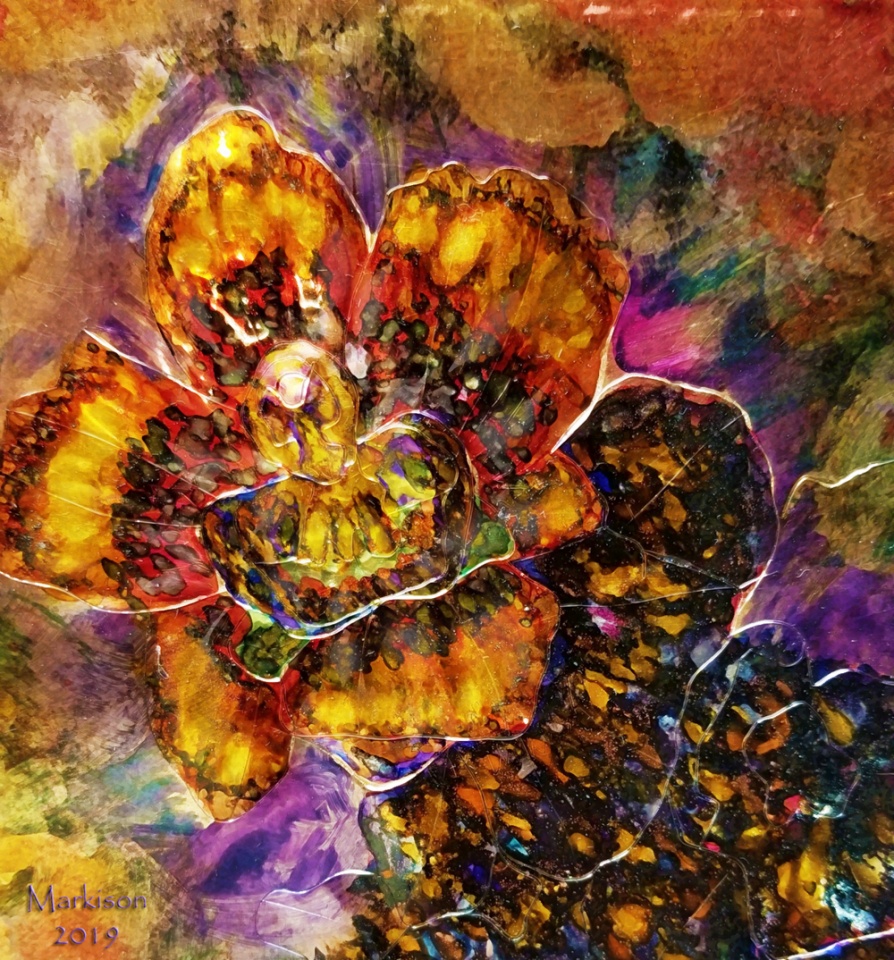 Fun little adventure.
Happy Tuesday - Bob