Joined

Mar 11, 2012
Messages

555
Location
This is a pet project I've been working on for the past year... In researching the super modern YInMn pigment, I wondered if we could go the other way and bring some historical pigments into the DiamondCast line up. We've done extensive testing (including leaving them out in light to ensure color fastness) and are happy to announce the release of this Old Masters series of 12 natural pigments inspired by classic art.
The crown jewel of the set is our Lapis Lazuli blank. It is made with the highest purity pigment available on the market. I will say that it lends itself towards kitless making due to the transparency inherent in this pigment. (You'll find Azurite to be a bit more affordable, almost as beautiful, and much more opaque if you like blue!) As a collection, they offer beautiful and warm natural solid colors that are perfect on pens or for accent pieces. Whether you're making artist sketch pencils or fountain pens, consider these as an excellent choice to capture the attention and imagination of artists everywhere.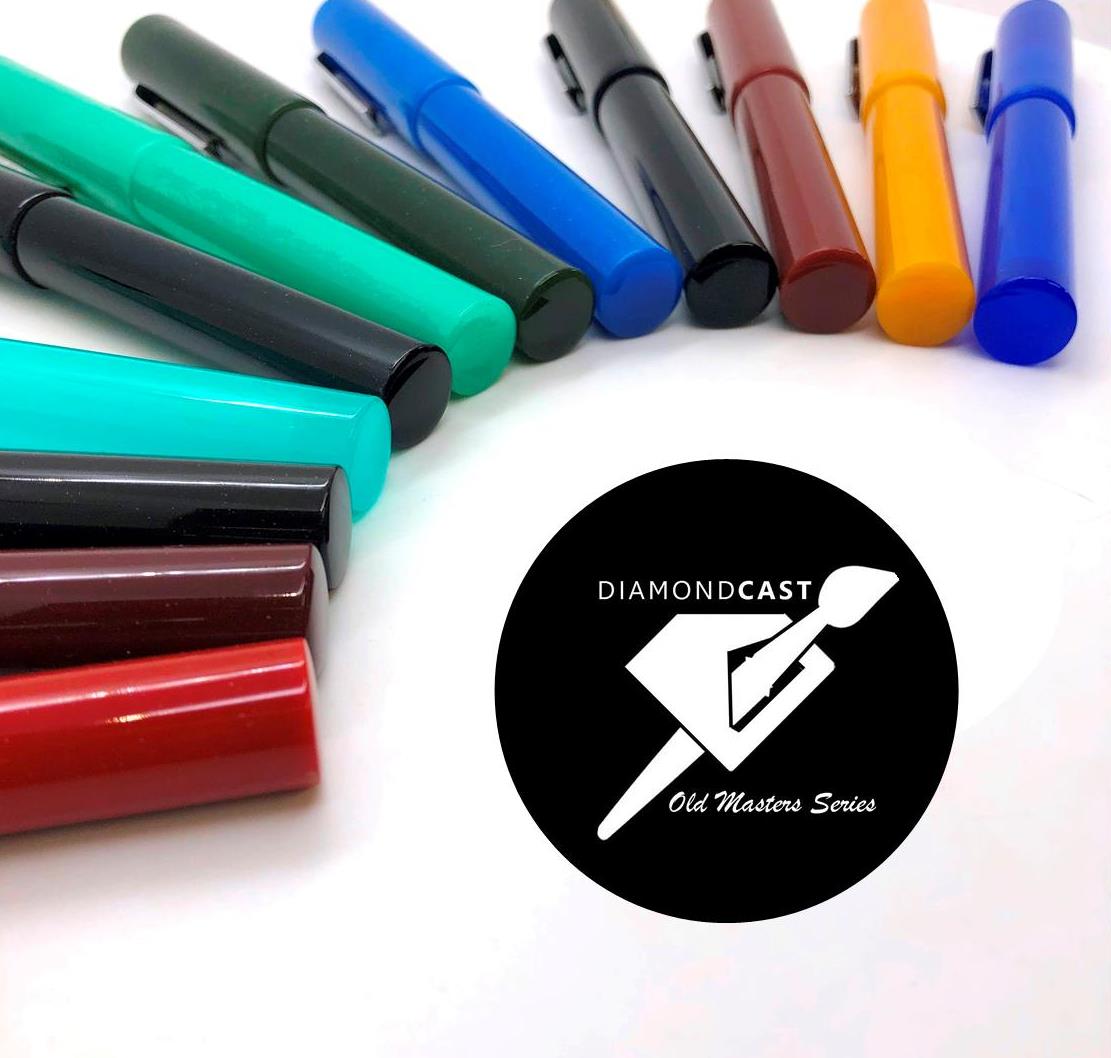 Individual colors are available or discounted as a pack of 12. We're doing preorders but they're already being poured and should ship very soon.
Link to the collection:
https://www.mckenziepenworks.com/collections/diamondcast®-masters-series
(The prices shown are for ring blanks. Pen blanks vary from $10 to $50 depending on the pigment. Just select the size you need from the drop down.)
Our standard round blanks measure .81 x 6" and the kitless measure .722 x 9"