I have been MIA for a while now here in the IAP. There is so much that has been happening here with me in Italy that is finally coming to fruition which I would like to share this with you. I have been part of the IAP for 7 years or so and have learned a lot from here. It has been a great community and I have had so much support from many so thank you IAP. Thank you Jeff for all the work in keeping this thing running. So much wealth of knowledge and support. So for those of you new guys take advantage and learn from those who have been doing this for a long time.
So I moved to Italy a while back and am part of a non profit organization that works with the church here. My wife is the founder and director of an organization that helps victims of Sex-trafficking here. It has always been a dream of mine to use this pen making hobby as a way of giving back to this community and helping these survivors. A couple years back I was able to fund a pilot program to help a survivor of trafficking start a small business. In this program i was able to help teach her about business as well as normal things that would help her be successful in the normal reintegration of a normal life. I can say that we were able to fund her training and invest in her through the selling of my handmade pens. It was no small task but it is one of the things i am here to do in Italy, to help those we can.
Fast-forwarding a couple years we are on the verge of launching our new website and association here in Italy. This association promotes artisan work and will be making high end handmade pens and selling them. I am working with a local Italian helping him learn about business and making pens. The beautiful thing is that both of our wives work to help victims of sex trafficking. So we are using this as a place to give back and help combat this issue in a real way. We will be donating 25-30 percent of our total sales to a couple organizations here in Italy combatting this real issue . We also have hired the survivor we had worked with in the pilot program to make our handmade pouches our pens will be shipped in. We are also working with another association in southern italy to make more pouches for us who as well employ survivors to help them rebuild their lives. We are working with a local organization that is opening a safe house and we will be creating a work program where the women will learn to make the pens and experience real life work in preparation to be integrated into normal society (2 years down the road) they will be part of what we do. A lot of great things are happening as a result of something as simple as a pen. It all started here with this group of the IAP.
Thank you for all your support over the years. i am so proud to be part of this group.
Here are some pics of our pens we will use for promotional purposes. If you want to find out more about us you can sign up for our newsletter on our website or visit us on instagram.
www.tesoritaly.com
Welcome back to Instagram. Sign in to check out what your friends, family & interests have been capturing & sharing around the world.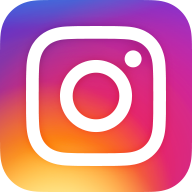 www.instagram.com
Jon Tello
Last edited: