Joined

Dec 15, 2008
Messages

1,487
Location
I am kind of tall and shotgun did not seat well on my shoulder. I already had a thick pad on the stock but it was still not enough. Short of making a new stock, I needed a kick out on it.
From the start, this pad was not enough.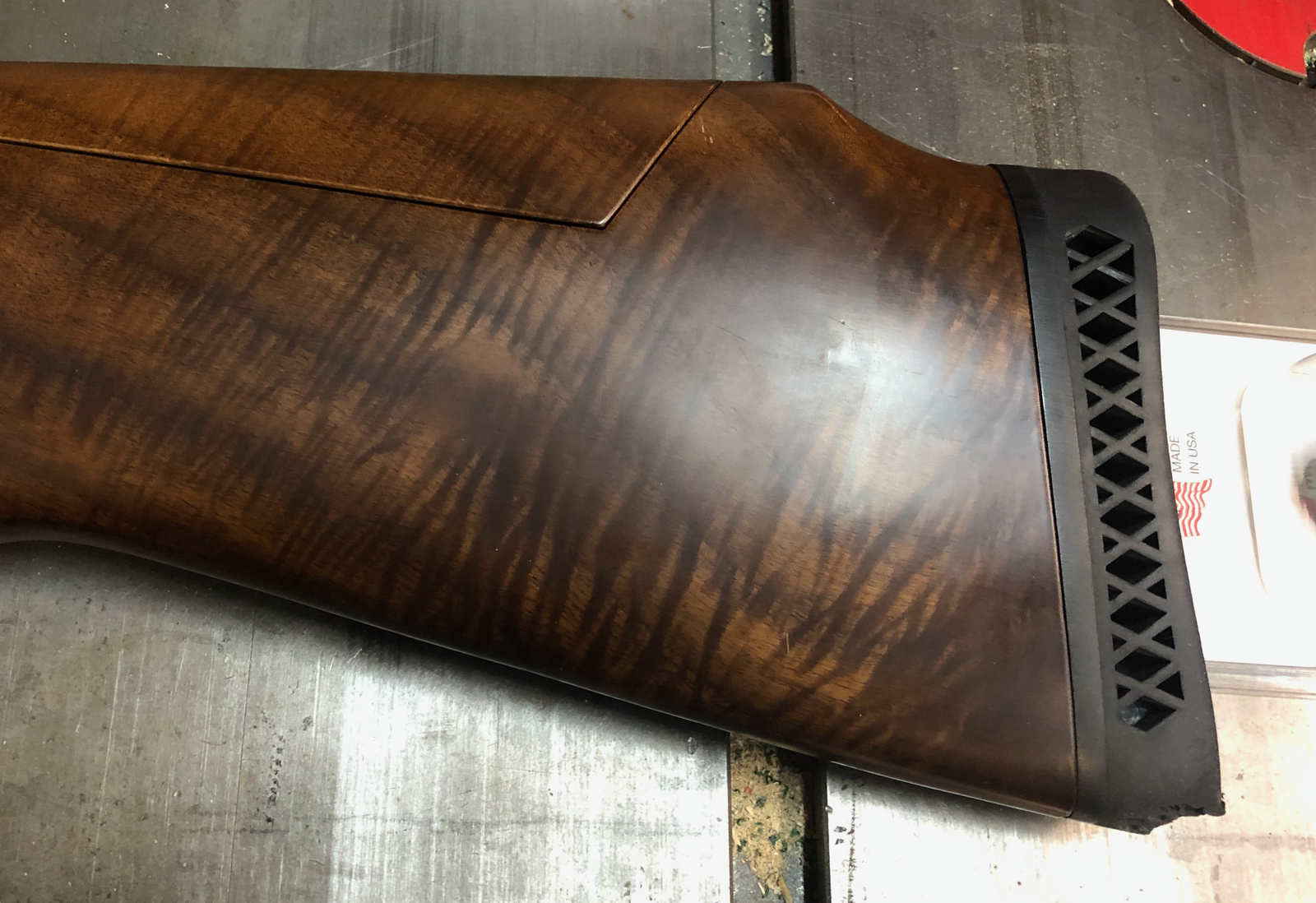 Pad removed... you can see a curve in the butt of the stock. That needed to be flattened out.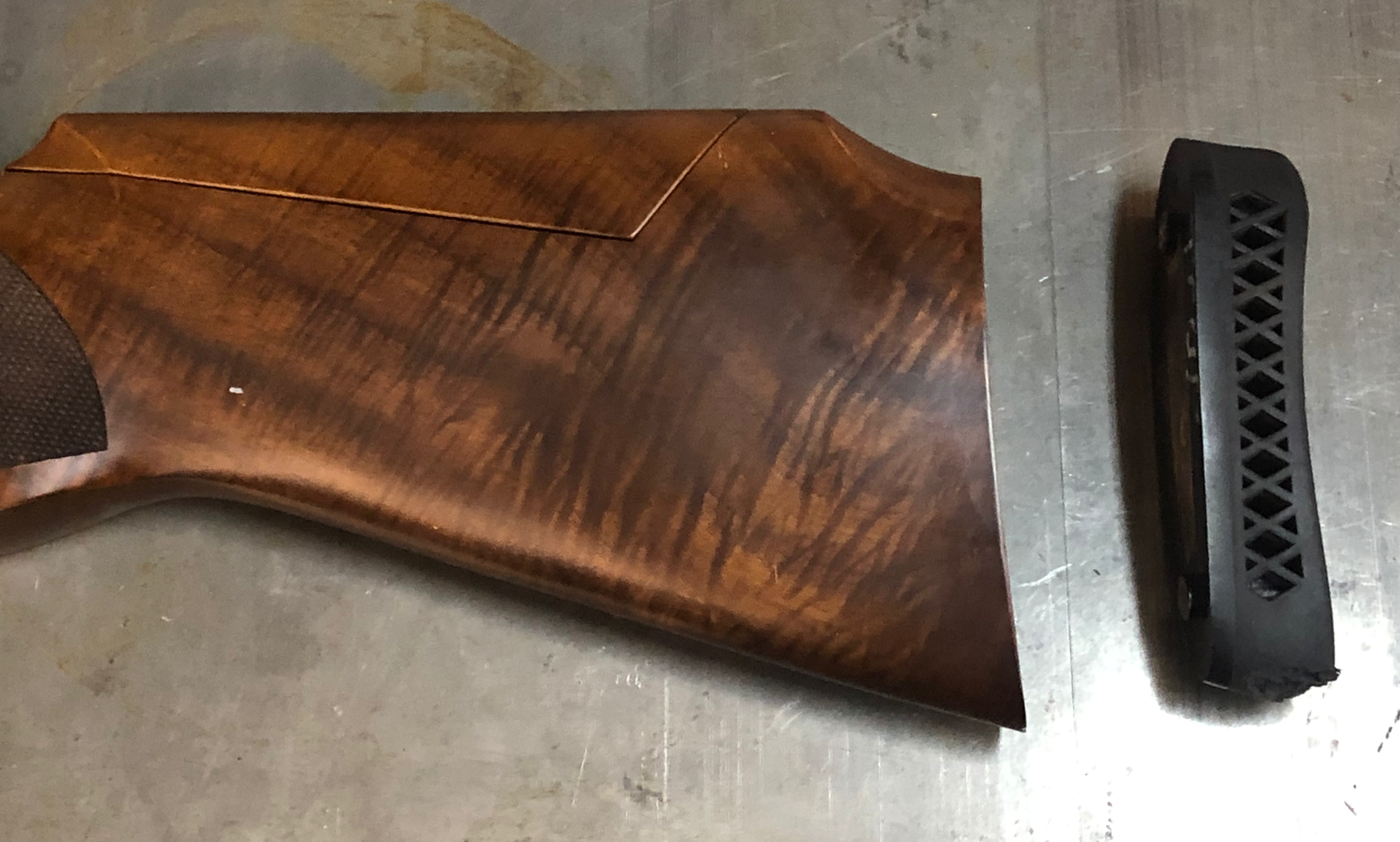 Gotta fix that curve...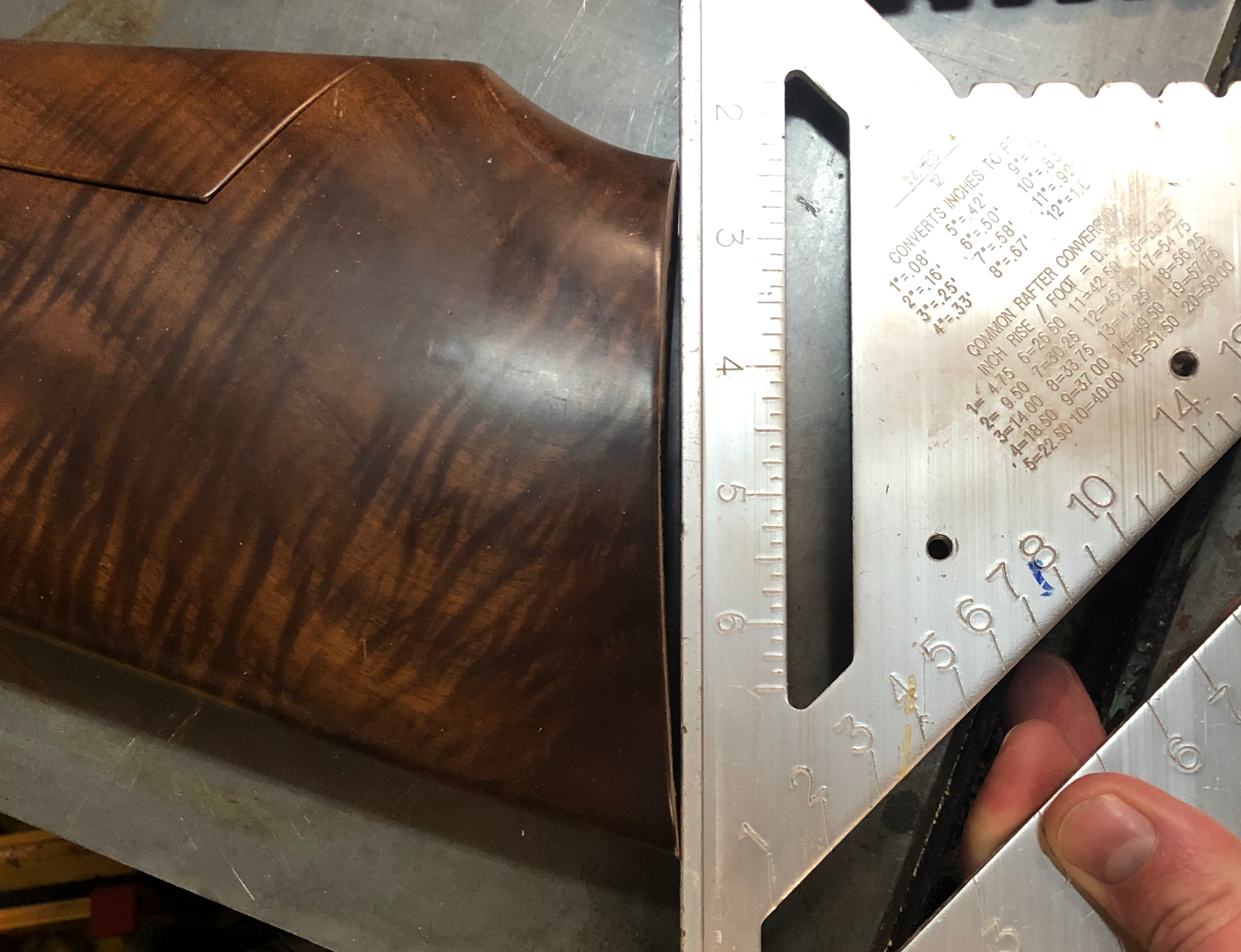 After flattening the stock with a belt sander then measuring all around to make sure the butt was flush to the rest of the stock.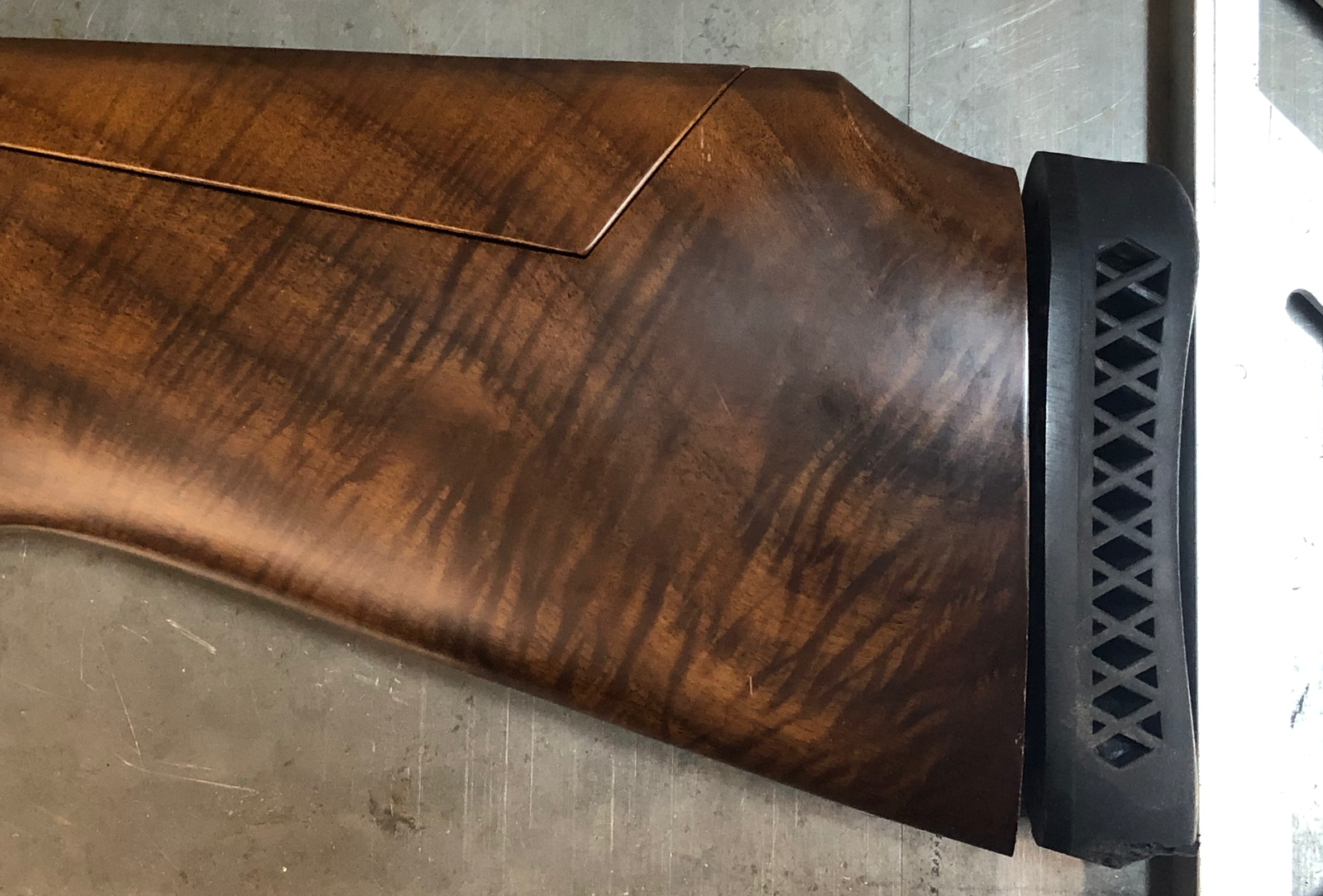 The existing screw holes needed to be realigned with new
KICK
-
EEZ
pad to be installed.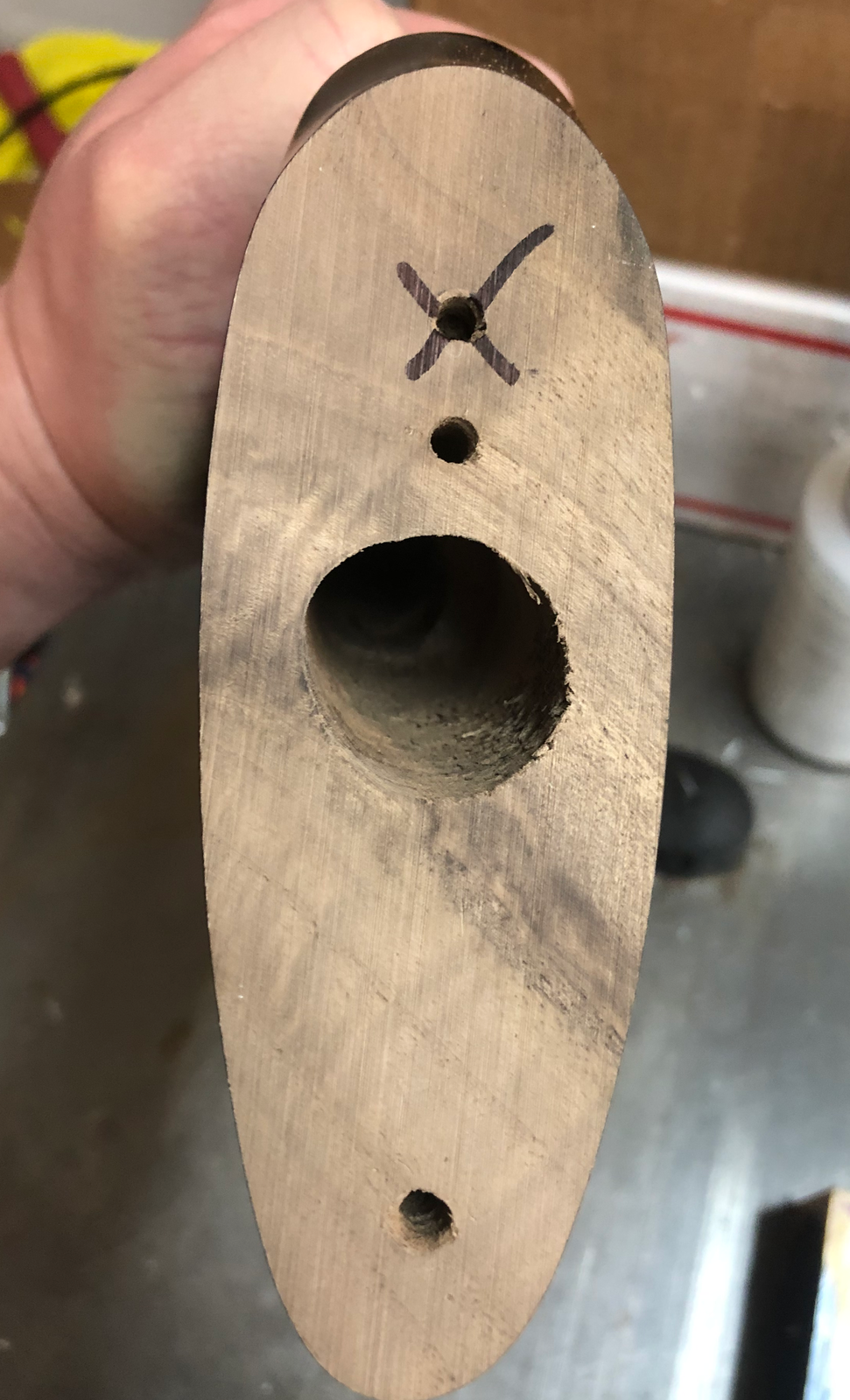 The spacer to be used is a 2 x 2 x 6 oversized call blank in US Naval Academy colors. I am not a Naval Academy grad, nor was I an officer. I was USN enlisted for 10 years, so USN colors seemed fitting.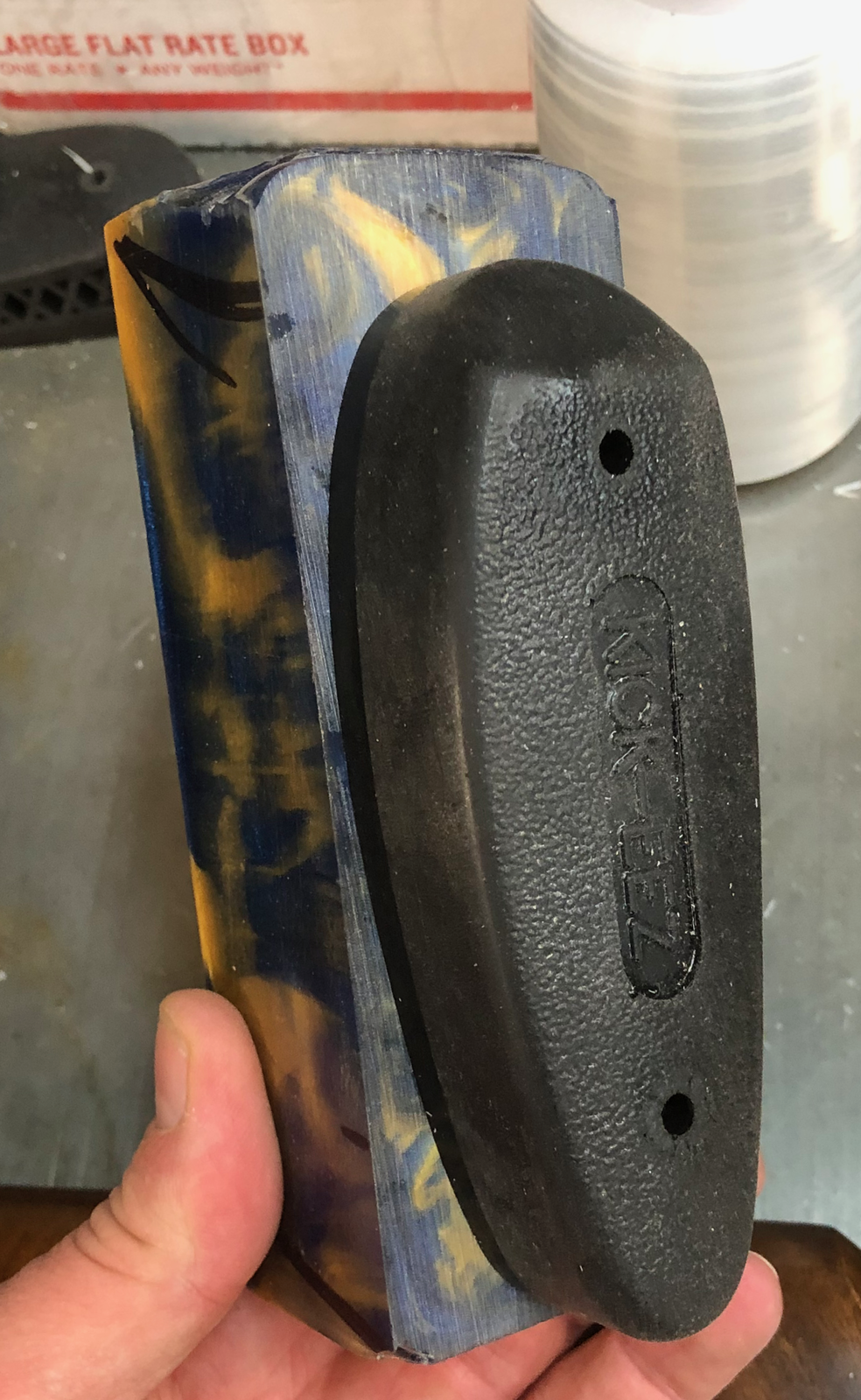 Getting an idea of alignment before shaping.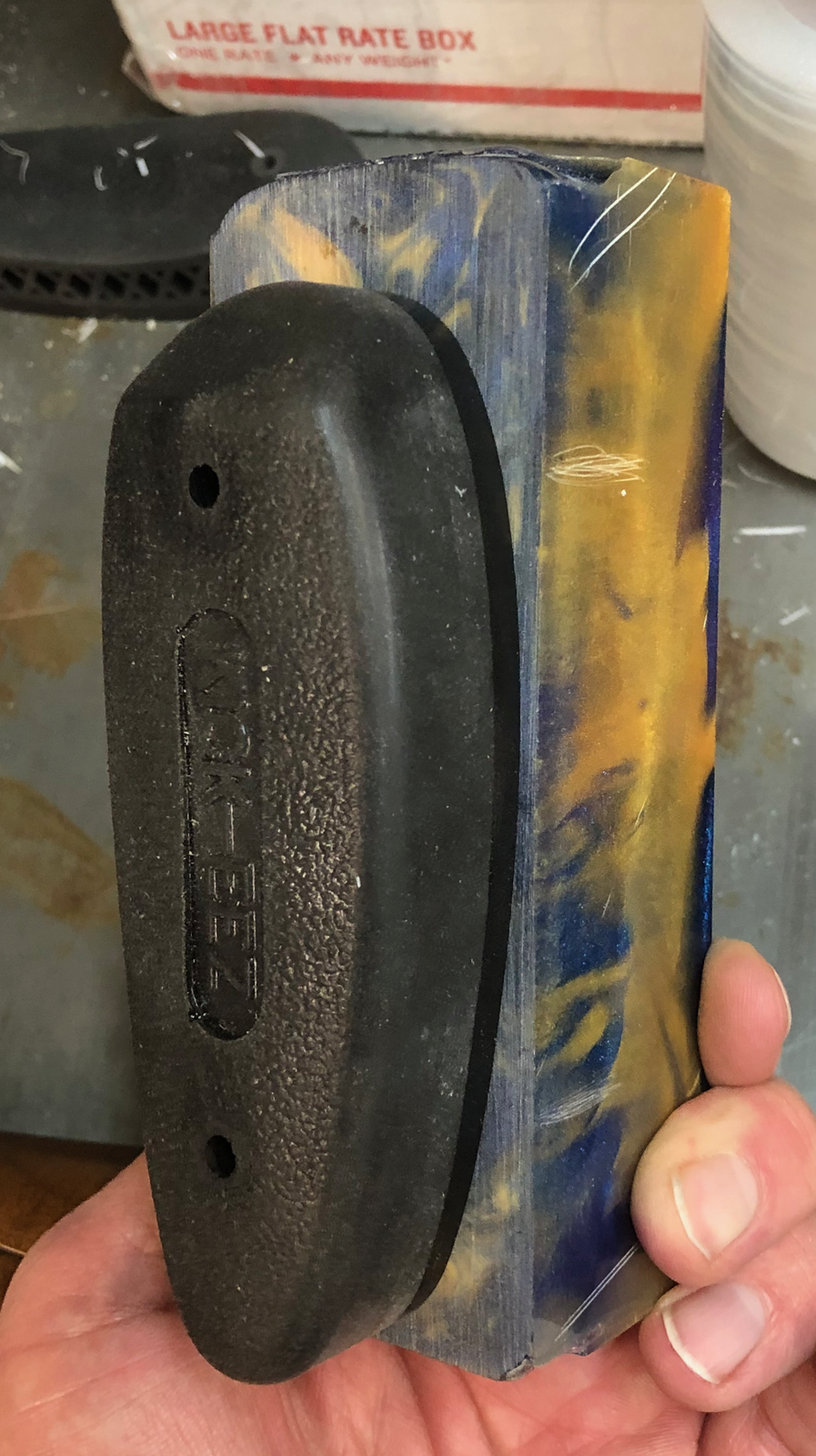 This shape looks about right.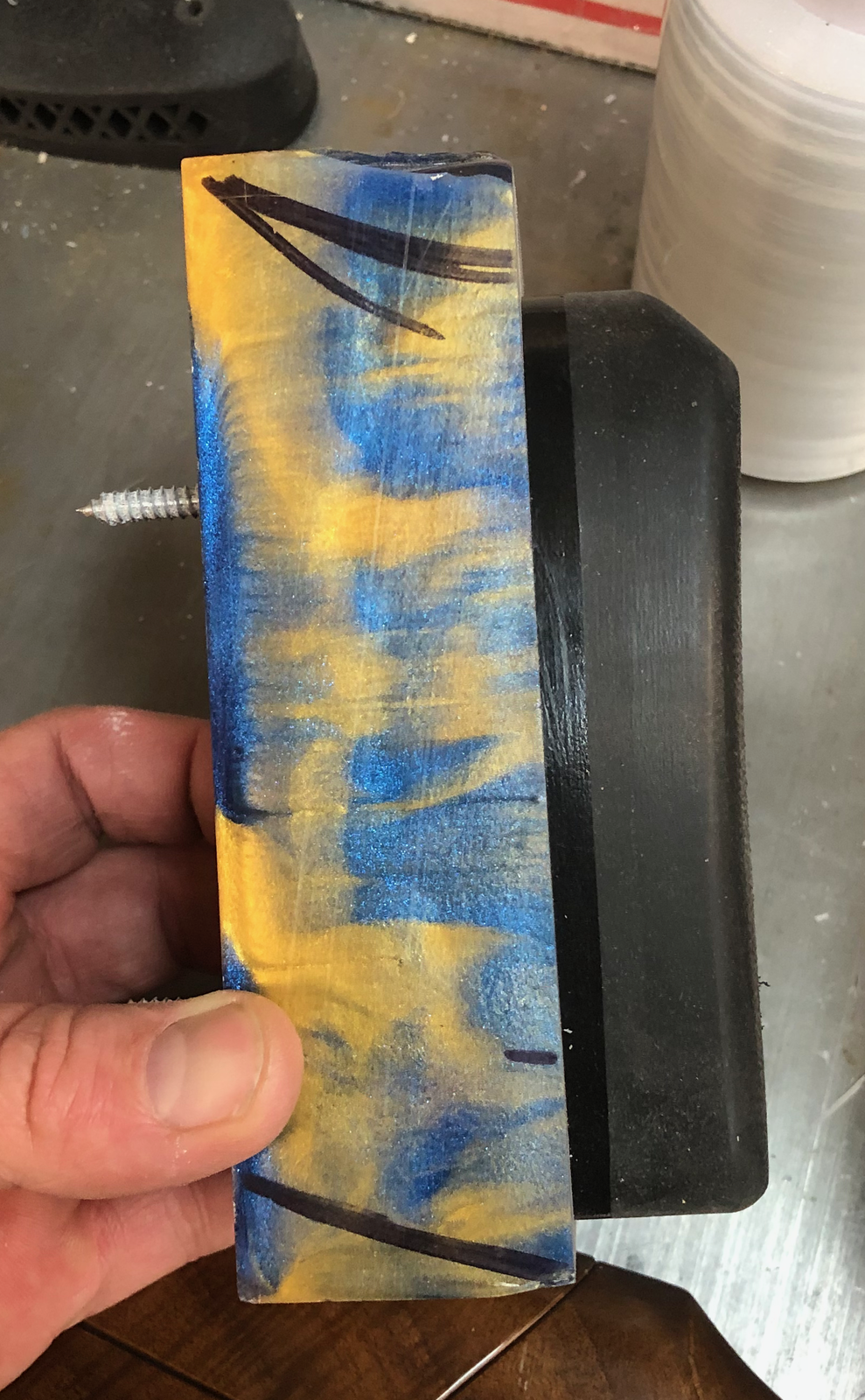 Working it on the spindle sander to get it shaped properly.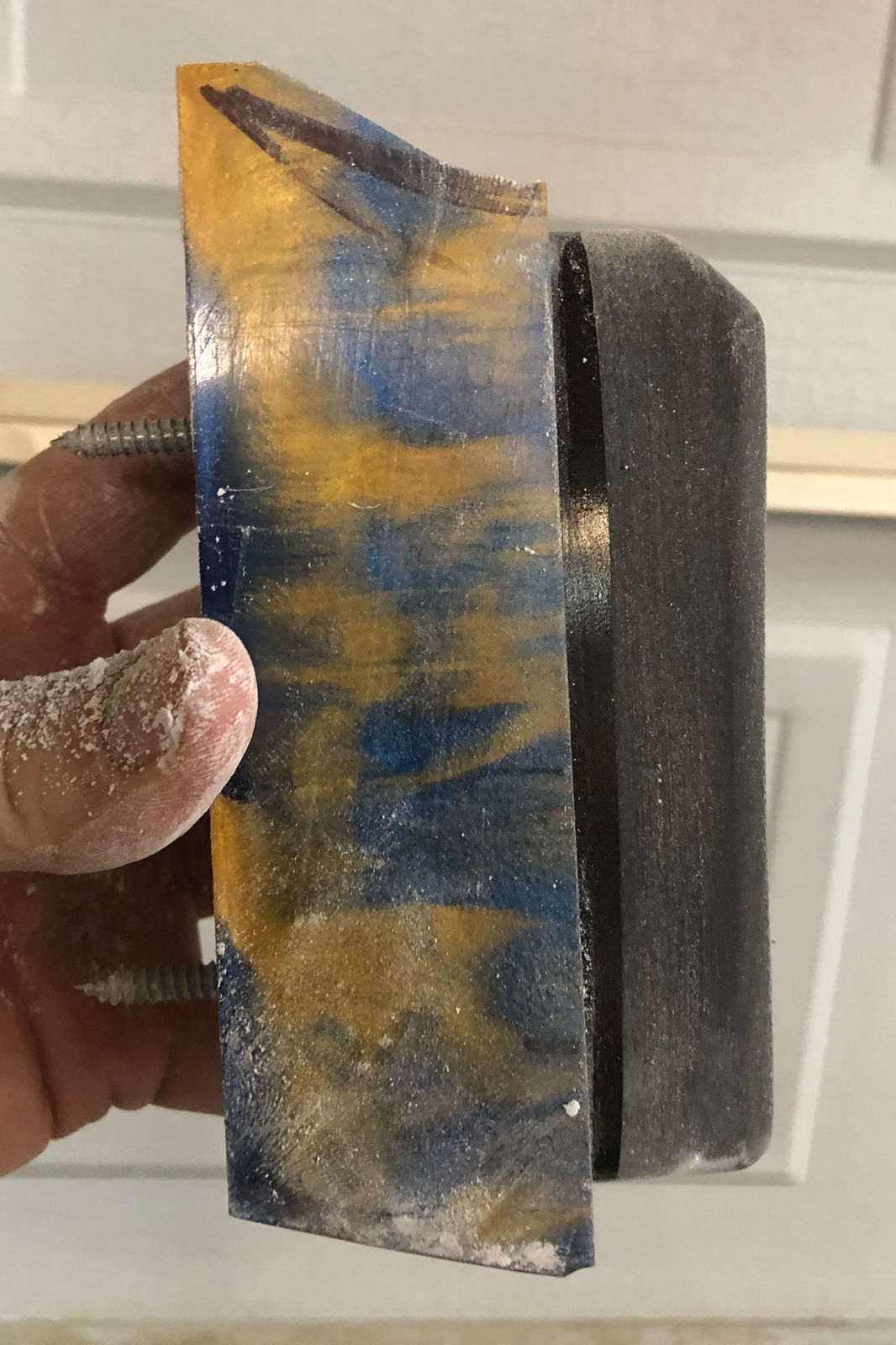 It's getting there...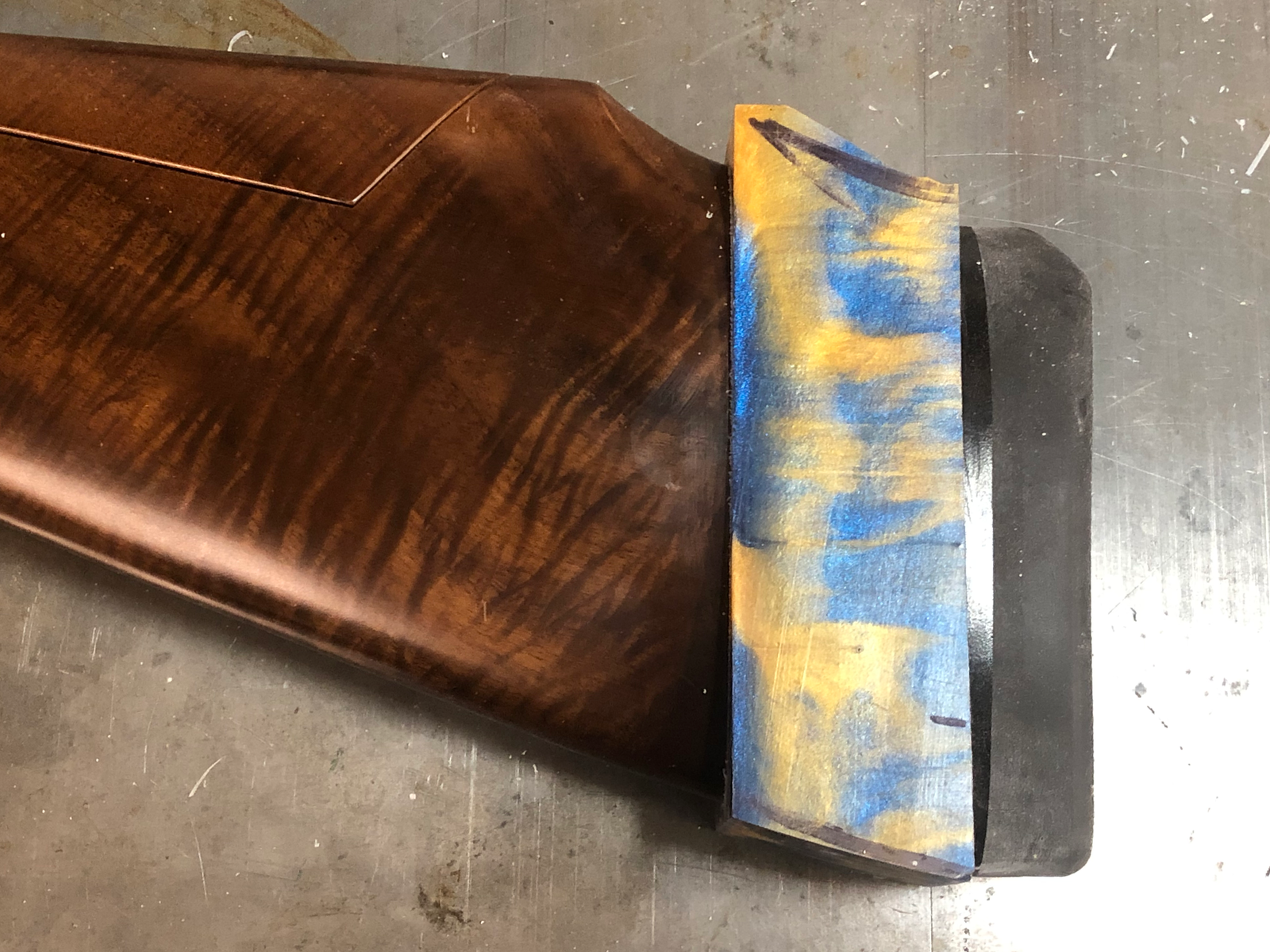 Shaping the elongated oval of the kick pad side and the butt stock sides.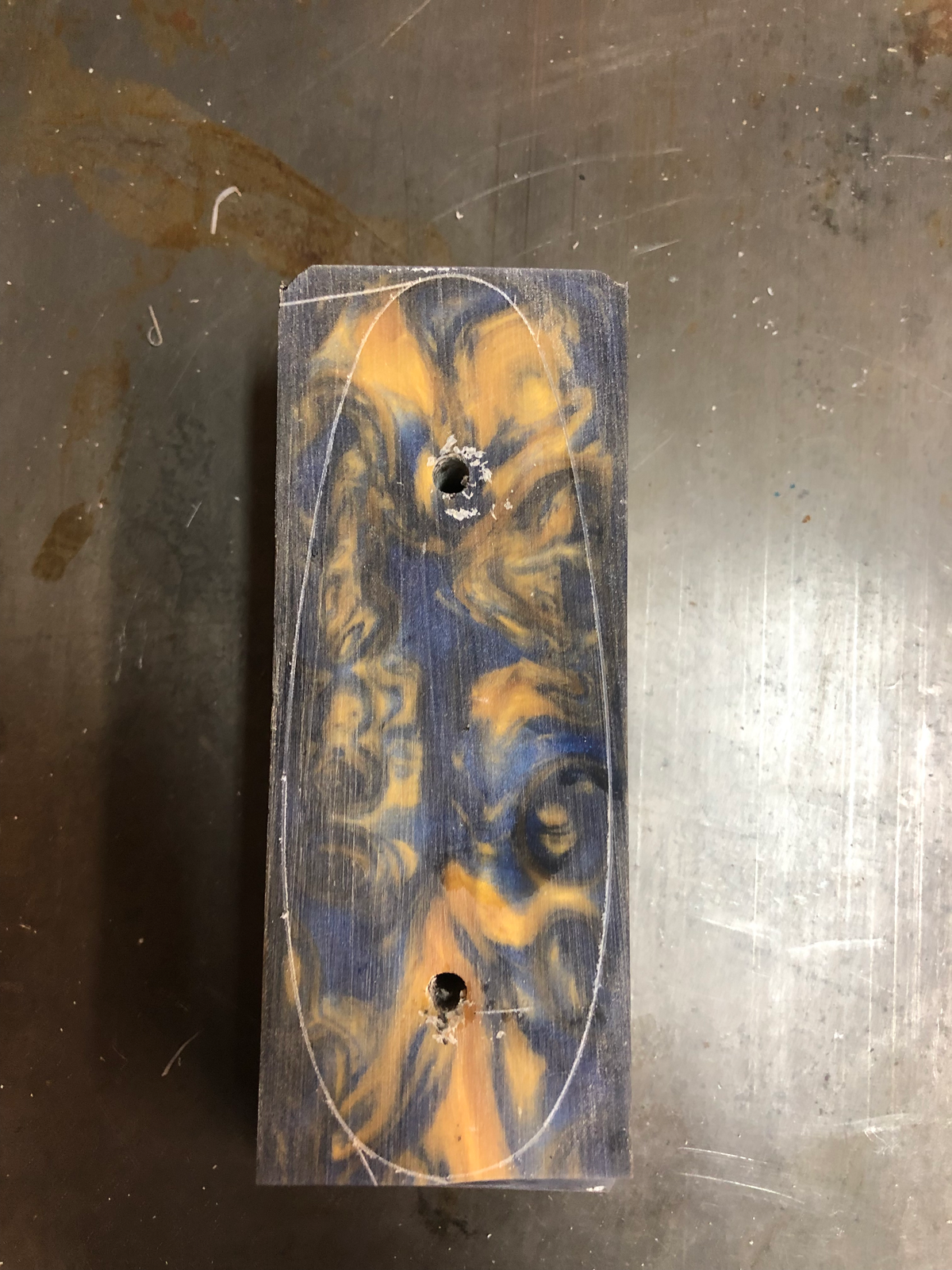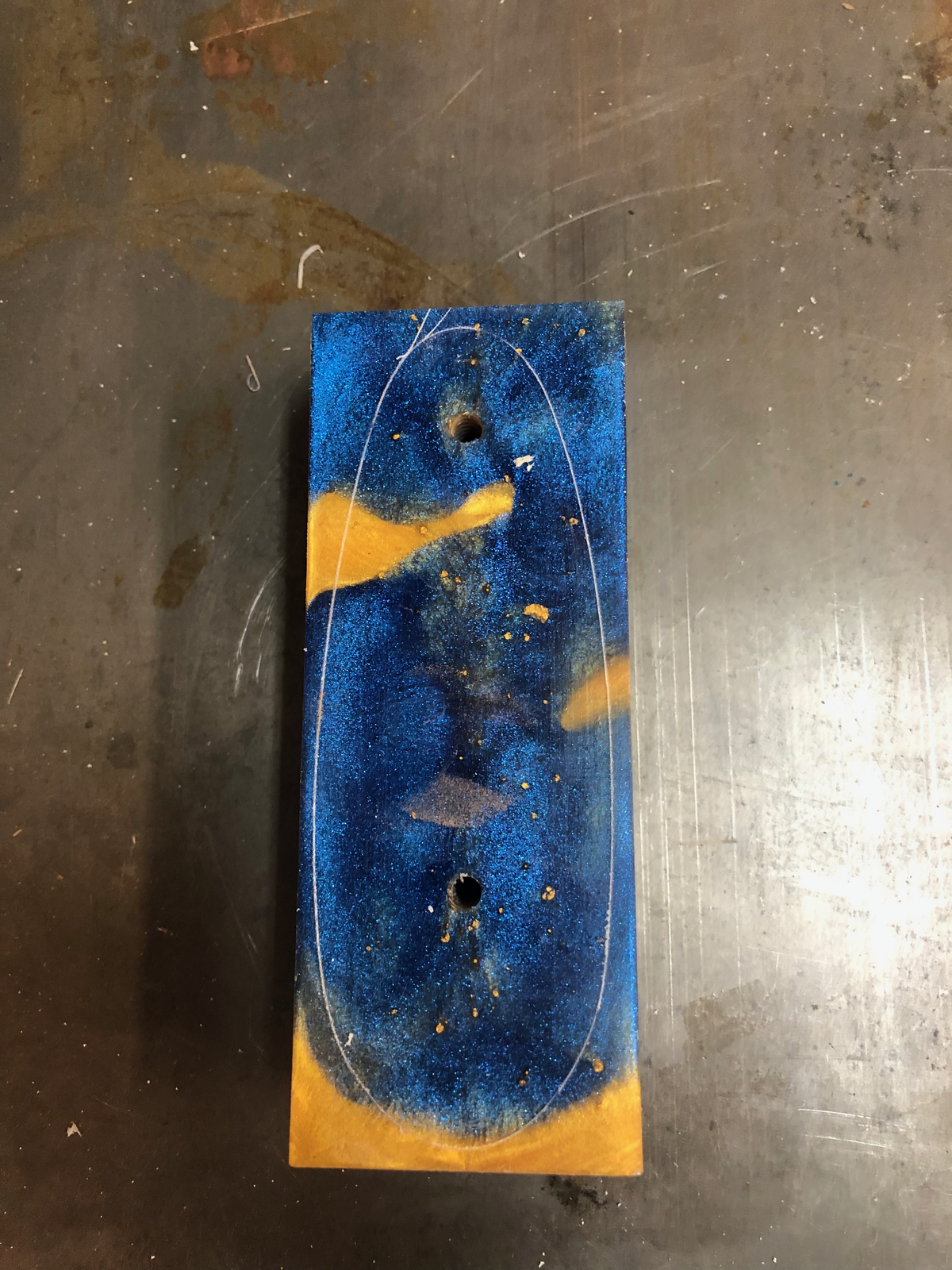 Shaping is really close now.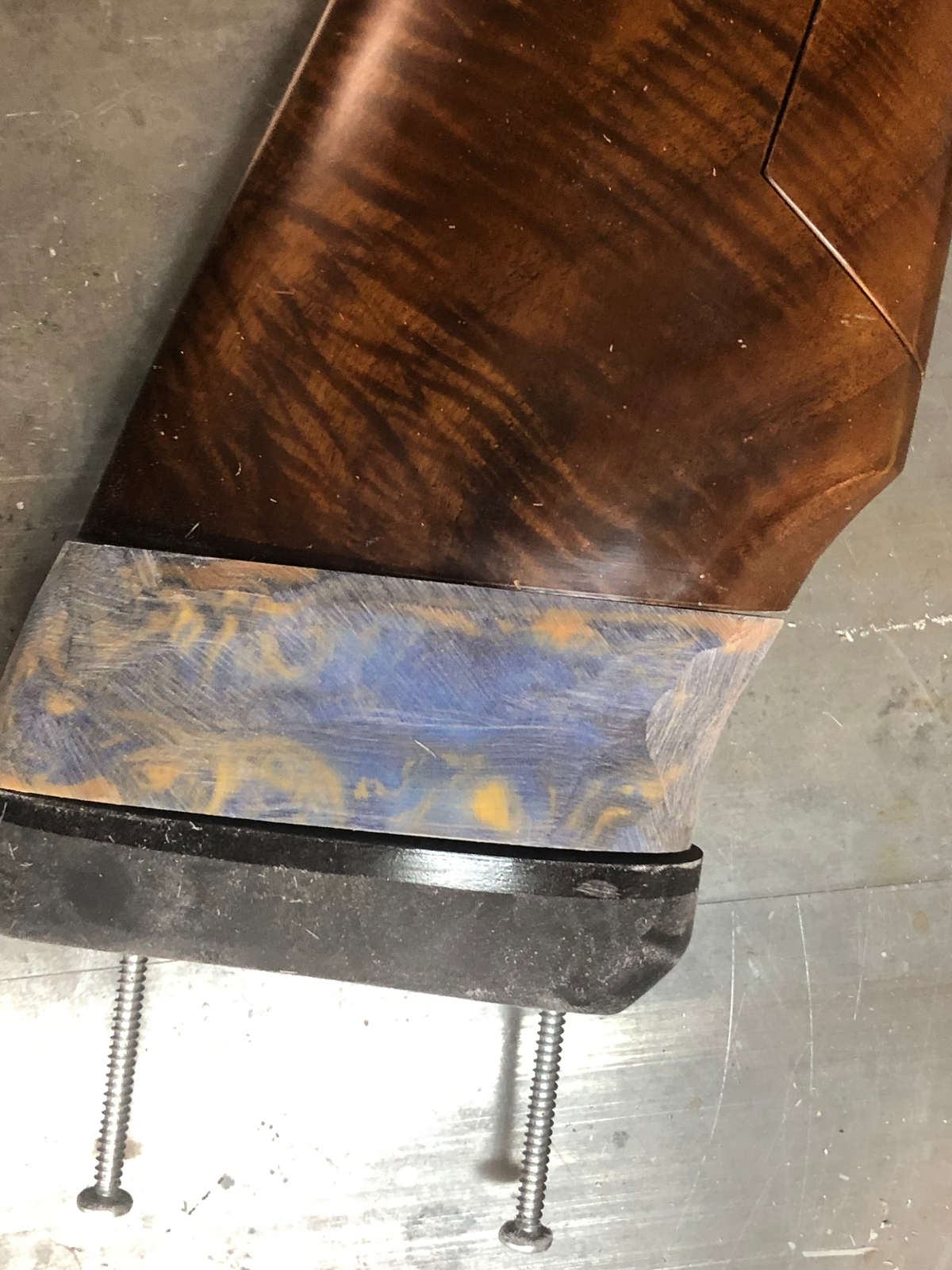 Getting the polishing done... This will take a bit to get done.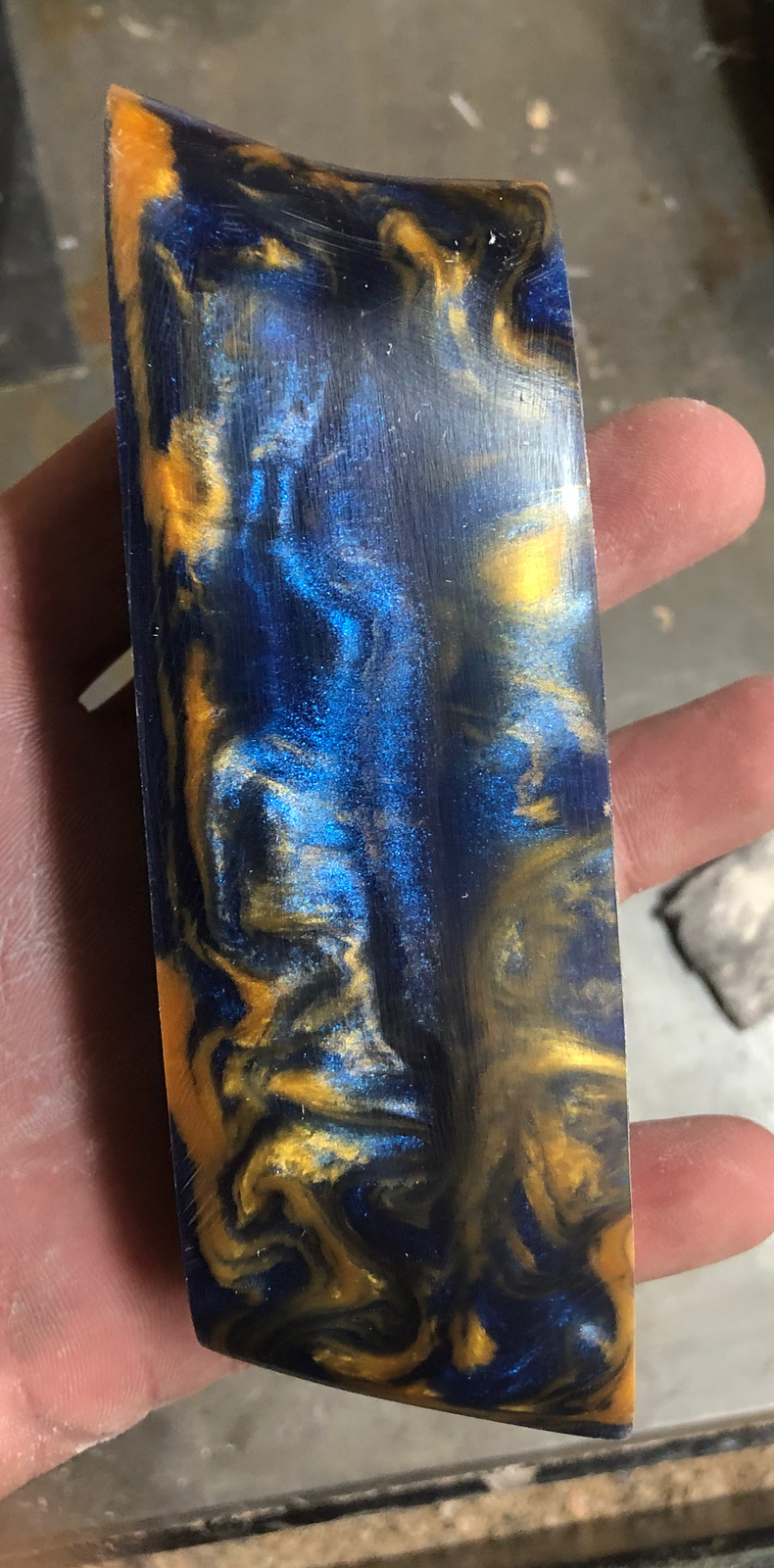 All polished up and and ready for the Skeet and Trap range now.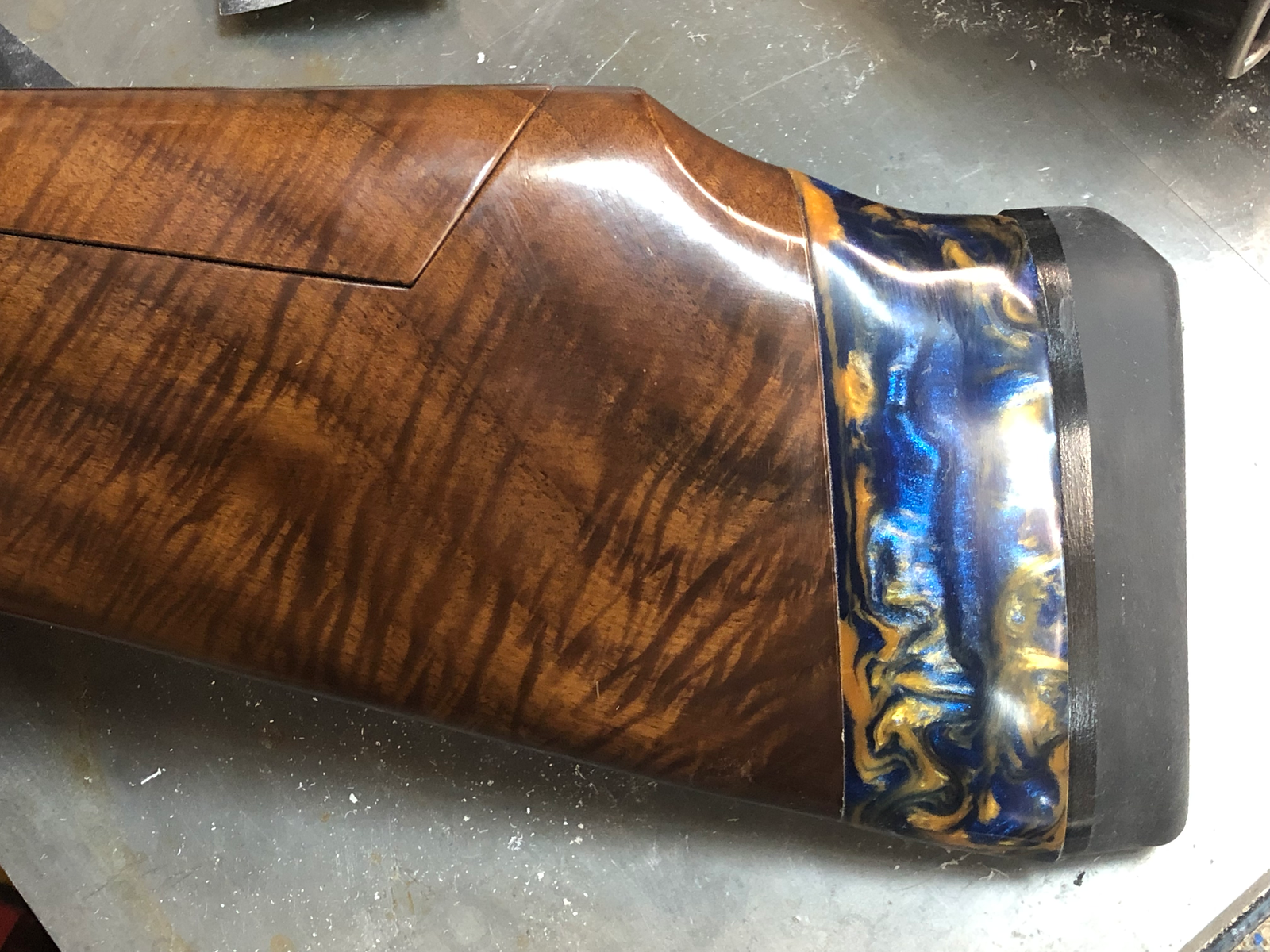 The fit and finish are not perfect, but I am quite happy with the finished results.