Joined

May 31, 2010
Messages

1,136
Location
I have a few kit less pens under my belt now, but definitely still refining the looks and how I do things.
One aspect of my pen making that is on an evolving curve is my clips. I have been using stainless steel for the clips I make, due to availability, looks, and durability.
My latest clip is this one ( the cap still has some sanding marks visible that will be fixed up today
)
The end of the piece of stainless I was using already had a curve bent into it, so I decided to leave this curve in the clip and see how it looked on the pen.
The pen I made the day before has the bends/profile that I have been using recently. I have also added pics of some earlier pens with different bends/profiles.
There are many older clips with cruder design, that I won't bother adding.
I am interested to hear other peoples thoughts on what they like, or think looks better, and how I could improve. Fire away
.
Please excuse the lint and spots on the pens, I didn't clean them properly for these hastily taken photos.
#1- the latest clip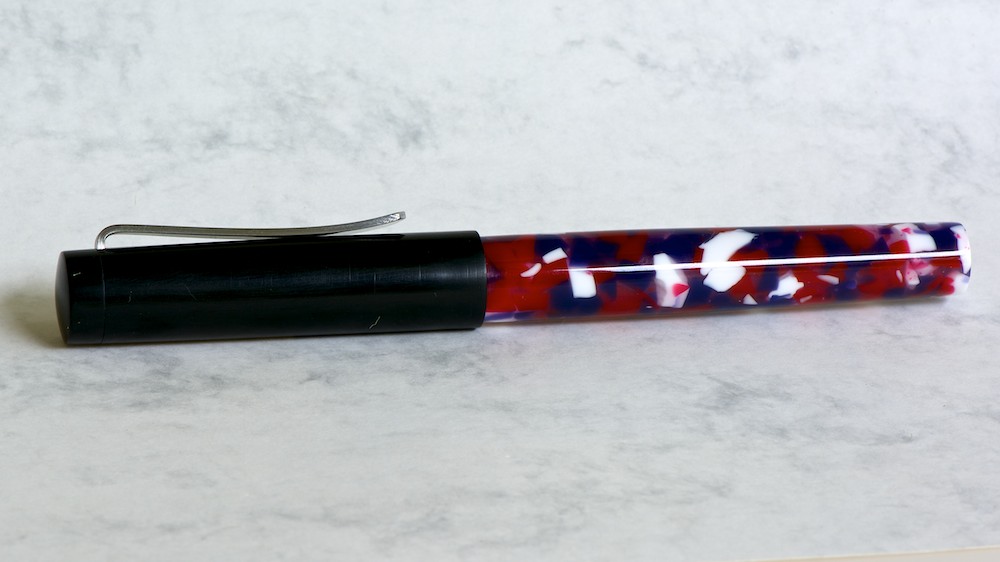 #2- the previous days clip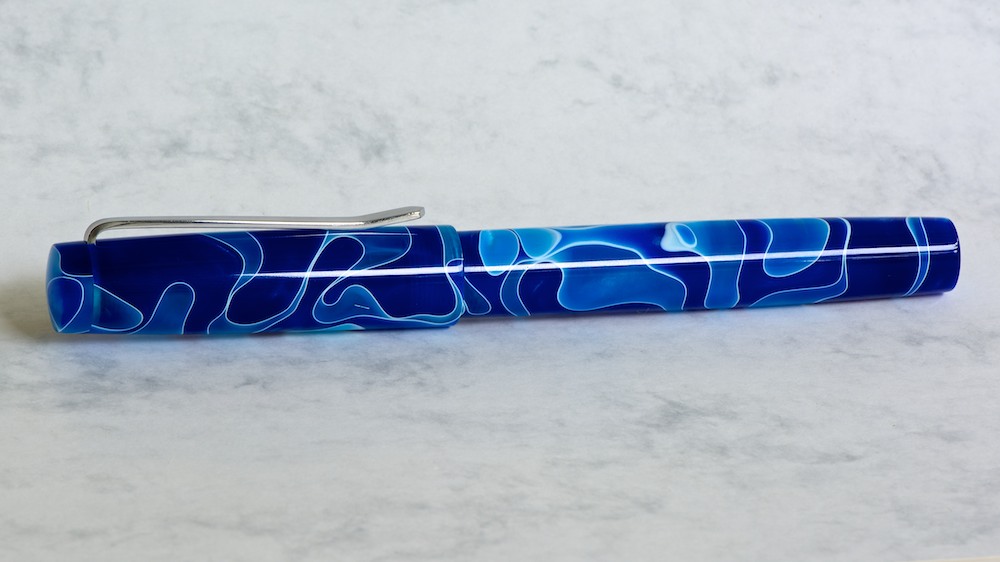 #3- Autumn's clip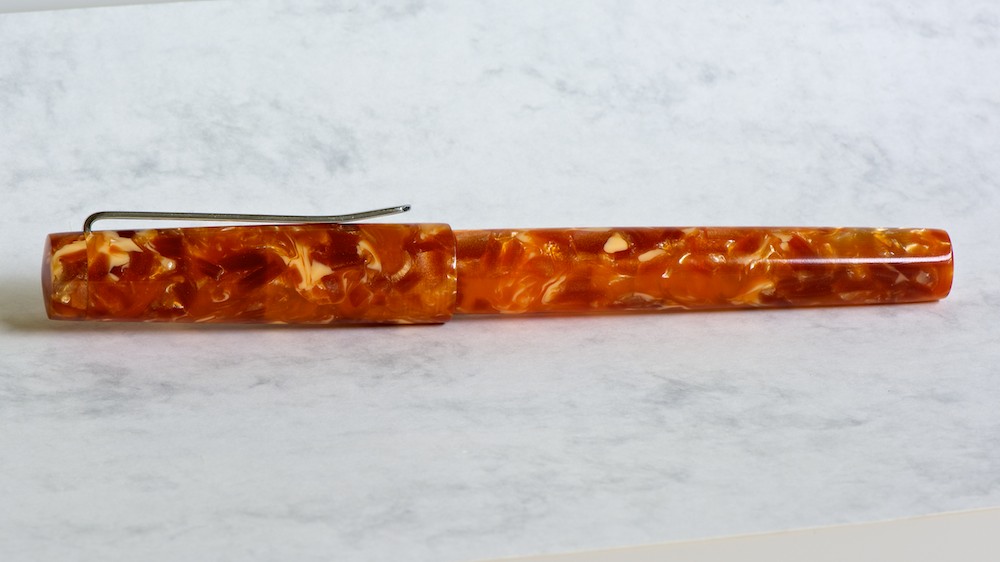 #4- Rosewood and Red's clip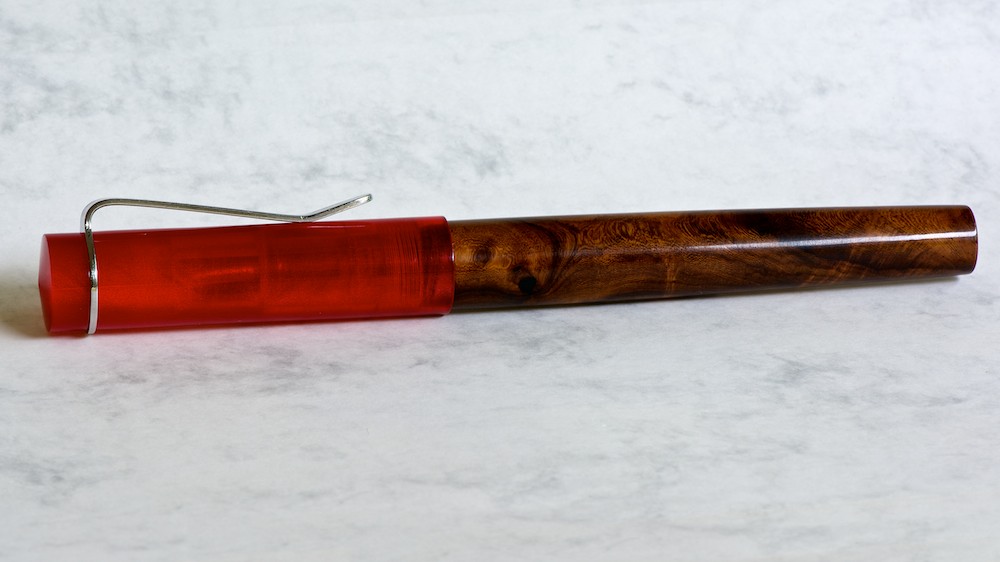 #5- Blue and White's clip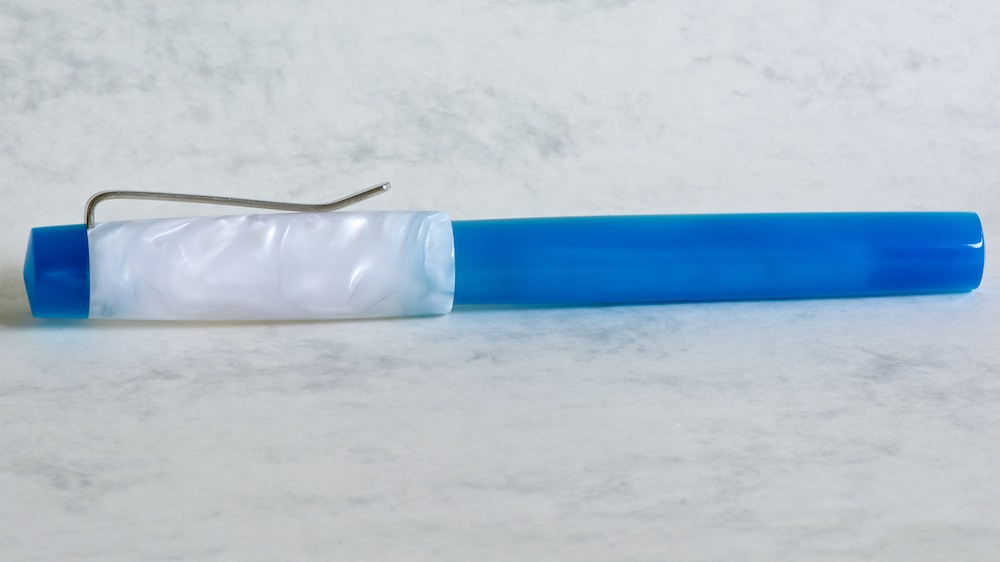 #6- group portrait