Joined

Feb 8, 2015
Messages

208
Location
I bought this kit to have a lower priced fountain pen in my display at shows. At a price of $7.95 it seemed like a decent entry level fountain pen that first time buyers could try out without breaking the bank. I don't want this to seem like a rant so I'll first tell you that the pen pictured below writes well and takes standard refill cartridges. The nib is not interchangeable, but I think that is OK for an entry level fountain pen.
The issue I found is the instructions call for 10.6 & 12.6 mm drill bits. Figuring it was just a typo I drilled the blanks with the common 10.5 and 12.5 mm bits. Well, they meant 10.6 and 12.6. Now I haven't looked exhaustively, but I have not found any bits in that size and if I could find them I'm not sure I would spend the money just to be able to make this pen. I thought there might be an acceptable size in the bits with letter designations, but it seems the highest they go is size Z which is just smaller than 10.5 mm. I also thought the overly tight fit, ( I could not push the tube all the way through the the drilled hole.) might be due to the nature of the olive wood. However, the same problem happened with poplar. I sanded the blank hole until it was possible to push the tube through with some force and glued it up with CA. I normally use epoxy.
If any of you more experienced guys out there have any suggestions for work around I'd like to hear them. Otherwise I may just have to write this off to a learning experience. Thanks for reading. The finished pen is pictured below.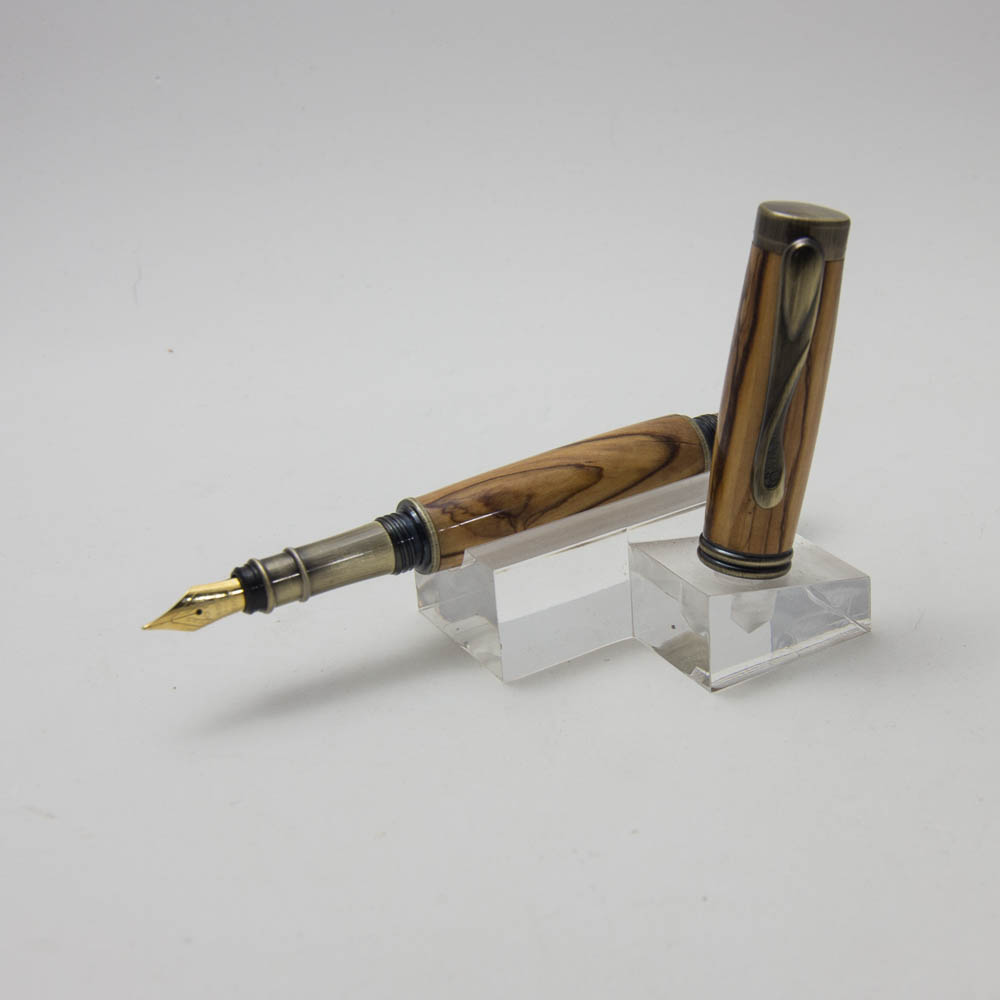 Larry