Joined

Feb 15, 2016
Messages

1,519
Location
I like little things.
I don't like working too hard to get notes and chords out of a guitar.
I couldn't resist making a mini-Telecaster - especially with a nice price drop at
www.stewmac.com
- here:
If you've been looking for a simple project—this is the kit you need.
www.stewmac.com
I did some body contouring with an oscillating belt sander, and did some additional routing to make room for EMG pickups; airbrushed the stain, sealed with 8 coats of nitrocellulose lacquer applied 24 hours apart, cured for 2 weeks, then re-sanded up to 2500 grit and buffed with compound. Next, I inlaid my logo, (which I drew in Adobe Illustrator, then laser cut into a stamp by Joel Socwell at www.4clay.com; logo impressed into porcelain clay, which I bisque fired, then glazed, then high-fired at cone 10 in a gas kiln) with epoxy putty. It's has a short scale length, so I tuned its flat wound strings up 5 frets (musical 4th interval) to A, i.e. tuned low-to-high: A-D-G-C-E-A. Great fun - plays like the wind, easy to finger otherwise difficult to reach chords, and easy to zip through single notes. It gets along well with its big brother (Ibanez AS73FMGVG semi-hollow body guitar) - show here for scale.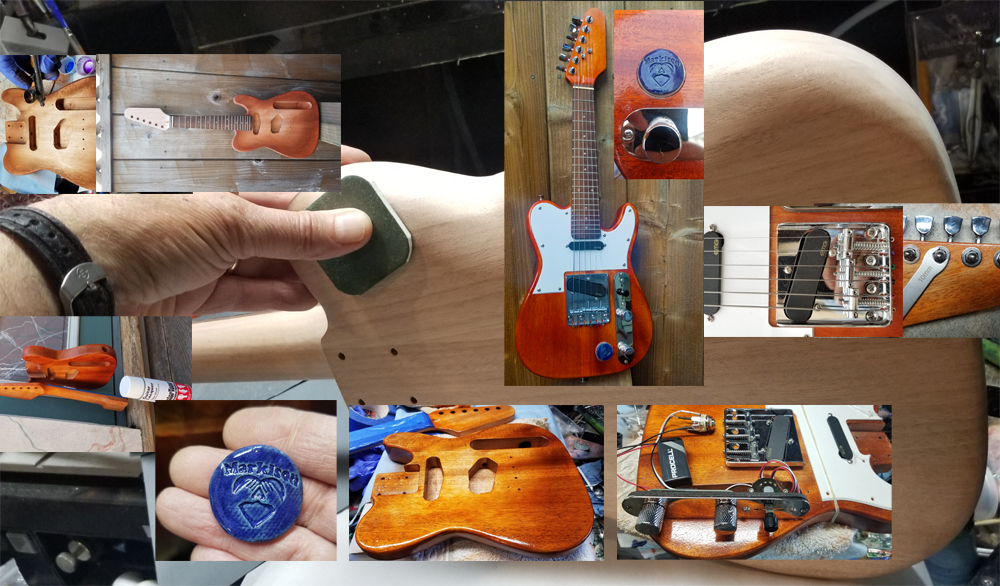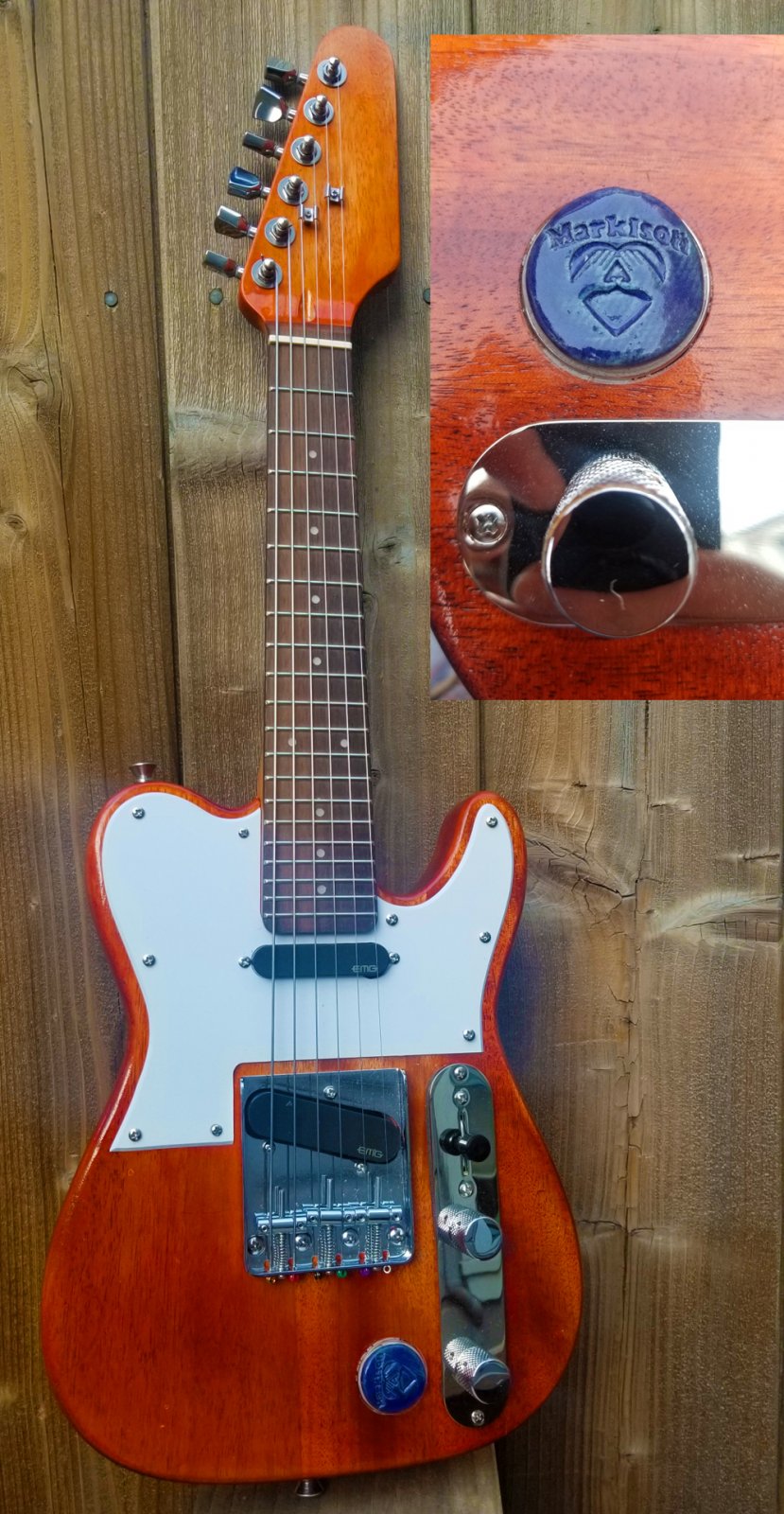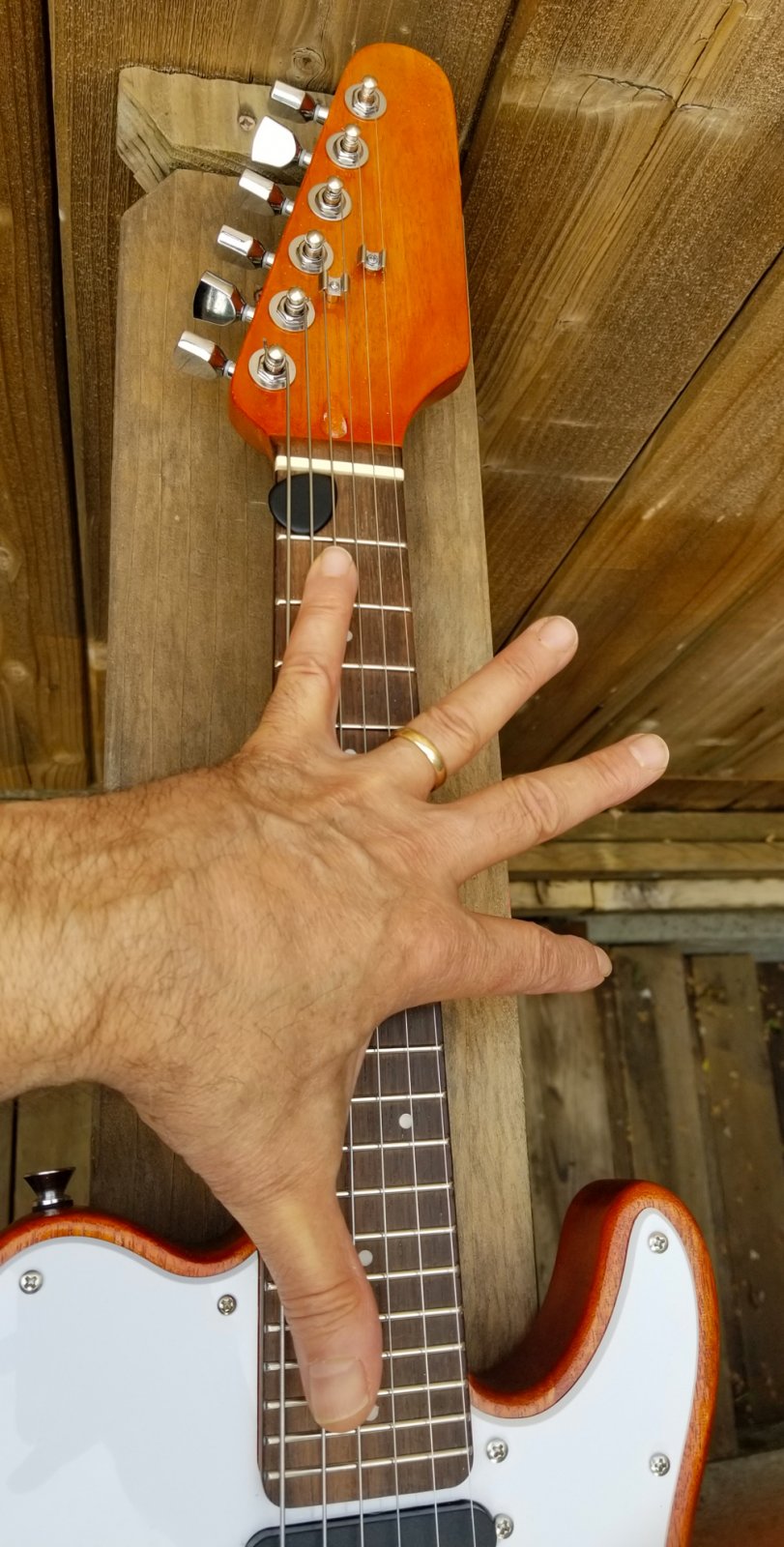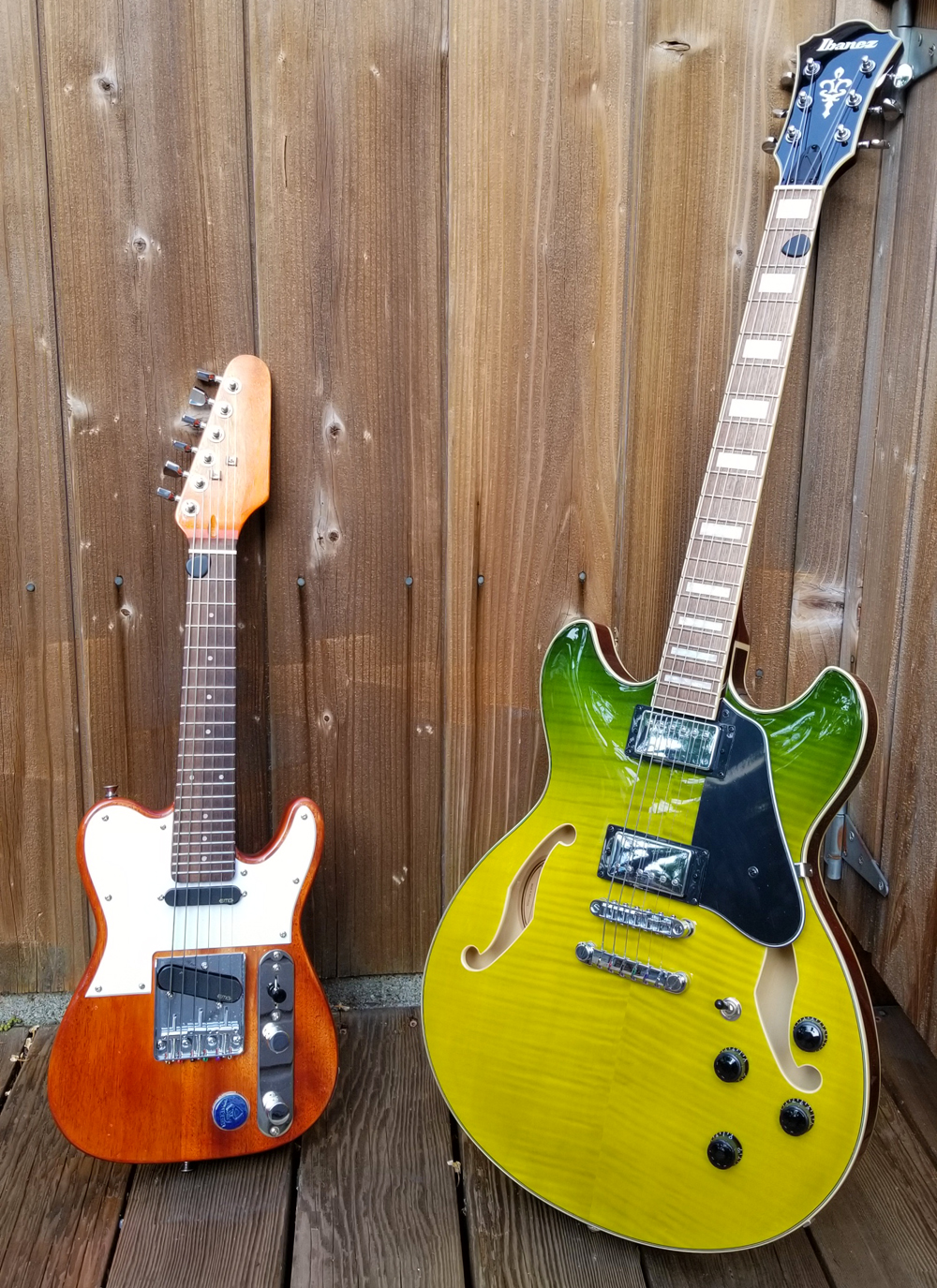 Not exactly a pen - but it makes its mark.
Stay safe everyone, and stay creative - Bob