Hi everyone!
I have been dipping my toes into the world of casting pen blanks and I'm fairly satisfied with things so far. However, as much as I enjoy being able to make unique resin blanks, I'm feeling a bit stifled in the creativity department. While I can pick cool color combinations to use or insert unique embedments, but the blank making process invariably ends up being almost entirely random in terms of swirls, patterns, design, etc. I'd love to be able to make more predicable designs and have more control over the resin and how the end result will look once the pen is turned.
As I've been browsing the internet, it appears our pen-making forefathers had a pretty good grasp of making cool pen material beyond single color or random swirl designs. Celluloid or cellulose acetate often appears to be film wrapped around a mandrel, so that's not much of an option, but I'm seen materials such as vintage galalith (french casein) with clear, intentional designs in solid rod form like these: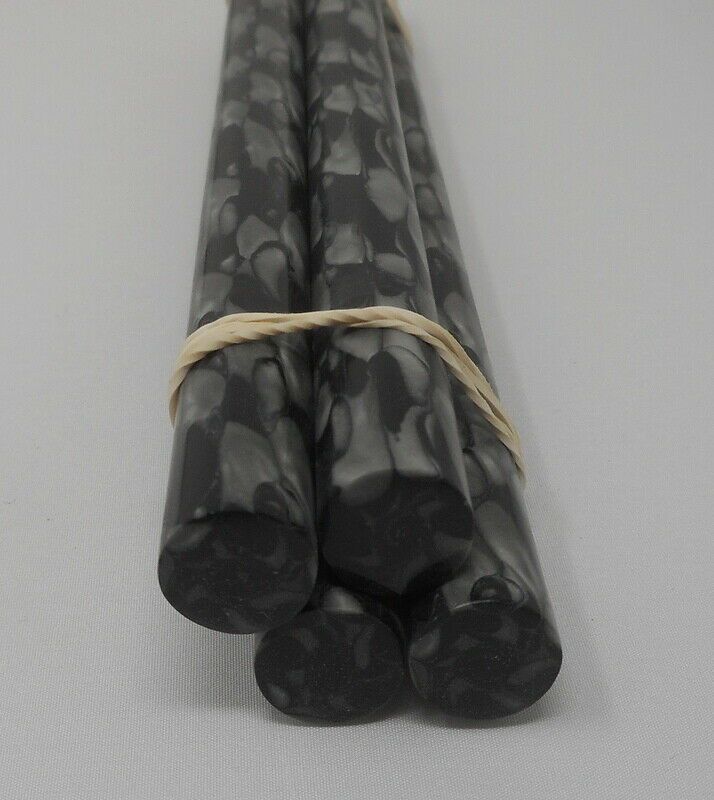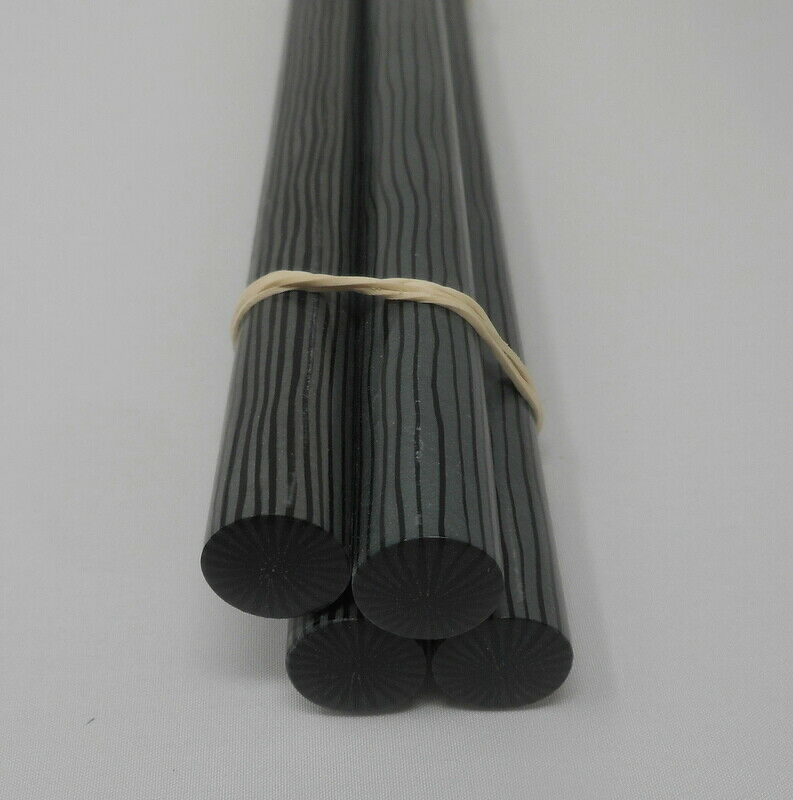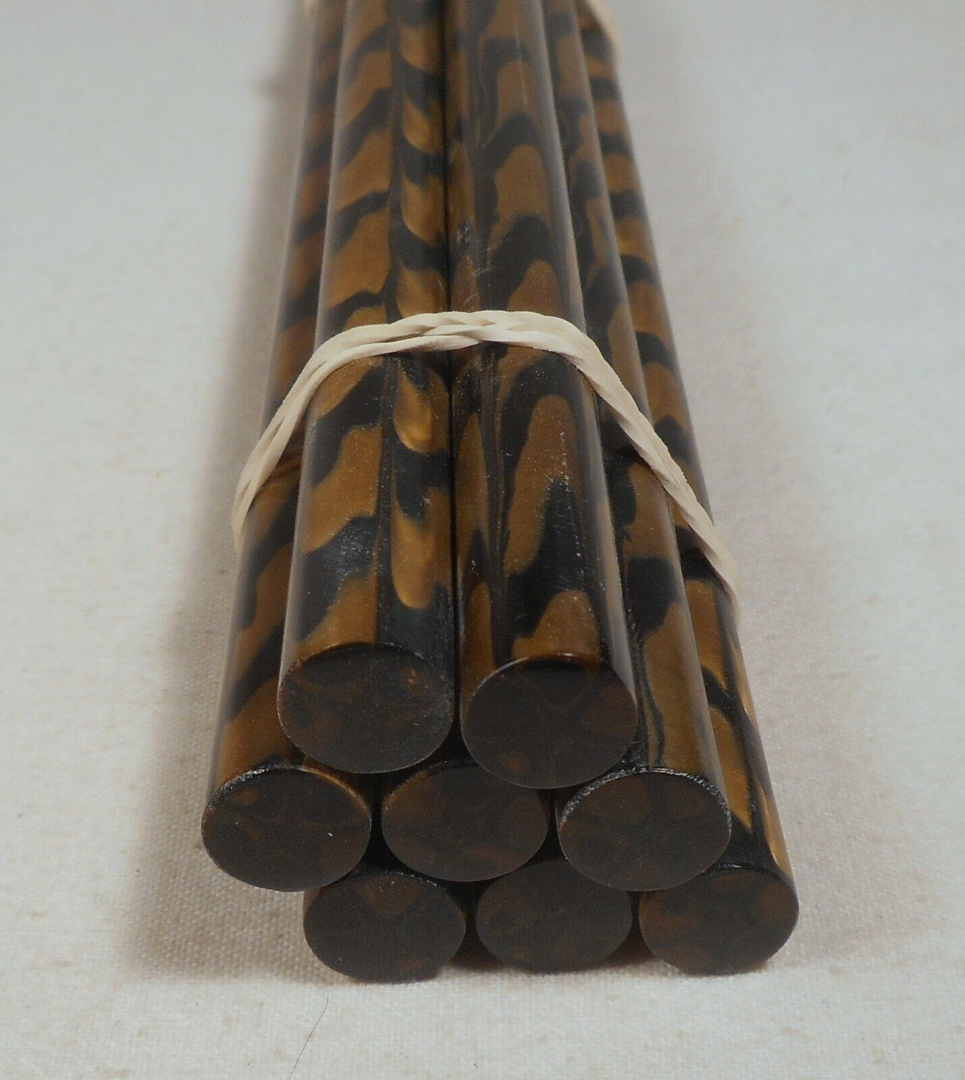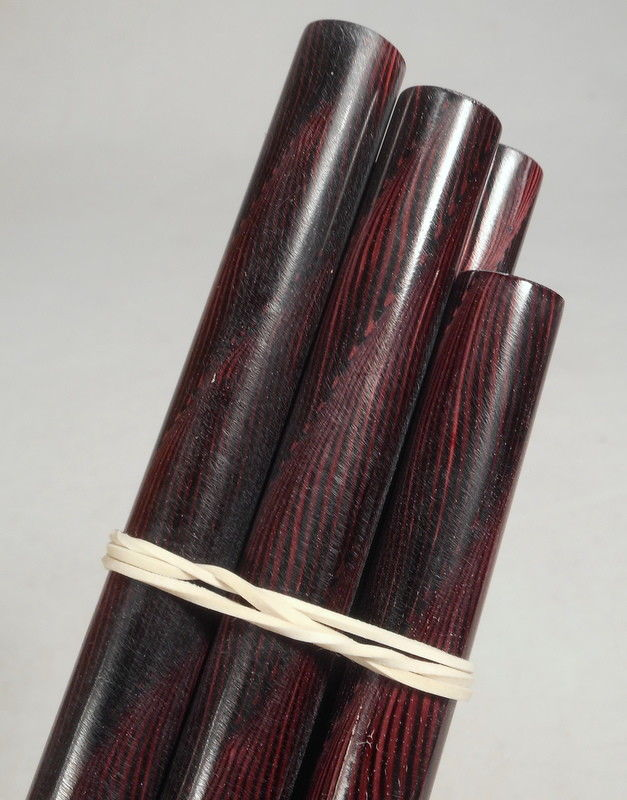 Does anyone have any idea how these solid rod patterns might have been created and whether modern resins could be used to predictably (within reason) create similar designs? I've seen other vintage material that looks like colorful chipped plastic, mixed, and re-compressed into blocks or rods, but these are quite different and intriguing.
Thanks in advance!