Hello everyone!
Fairly recently there had been discussion about achieving a "wood-like" feel to a finished pen and the possibility of using melamine lacquer had been suggested. I responded indicating I had recently purchased some along with the recommended sanding sealer, but had only done a simple test on a scrap blank.
I've finally gotten to a point with a recently turned pen I've made where I think it's worth sharing the results of my experience with melamine. Pictured below is a kitless pen cap/body turned from Macassar ebony.
My process was as follows:
Turn to shape, final sand to 400 grit along the grain to avoid circular grooves around the cap/body, wipe clean with denatured alcohol and dry
Soak with one heavy coat of *thin* CA applied with a piece of aluminum foil. The foil (or alternatively a piece of plastic bag) prevents premature curing that might happen using a piece of paper towel and allows more time for the the CA to soak into the wood.
When the wood won't take up any more CA, I wipe down with a paper towel which kicks off the cure and hardens quickly. No more CA after this.
Sand with 400 grit along the grain and wipe clean with denatured alcohol
Apply two thin coats of cellulose sanding sealer (they dry *very quick*) and rub down with 0000 steel wool
Apply several (six or seven) thin coats of the melamine lacquer much like applying wipe-on poly, however, melamine seems to dry much faster and allows for many coats in a session (though not "cure")
Allow to dry thoroughly and rub down with 0000 steel wool to cut the *maybe* semigloss finish to matte. Cure time may take several days (see my notes below), but is easy to handle without harming the finish right away.
Here are a couple pics of the results:
First an overall look of the pen...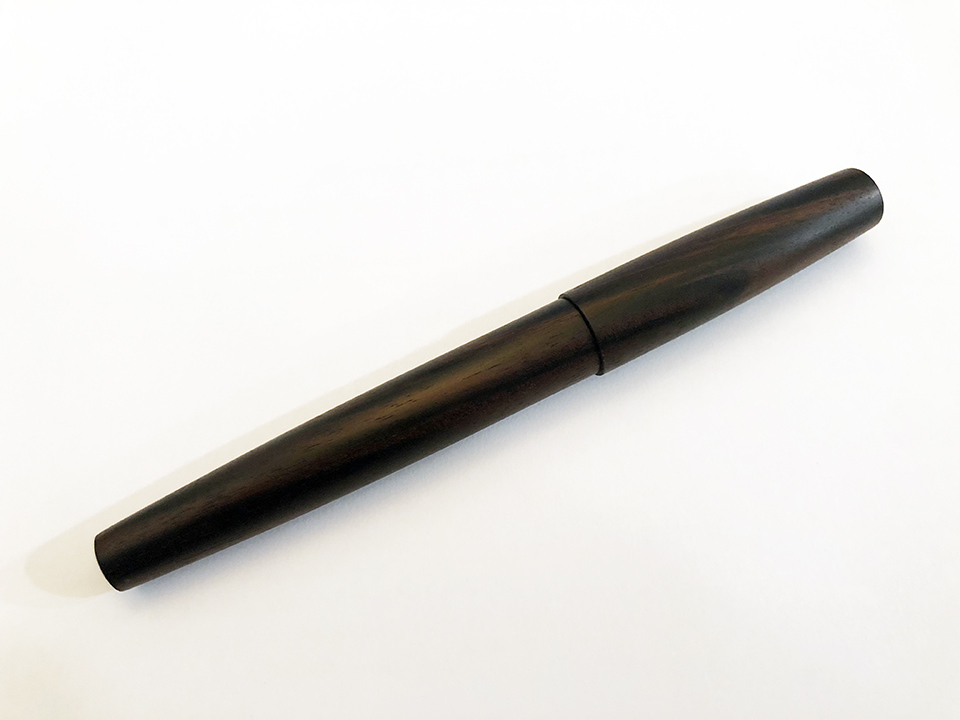 Next, a close-up of the grain...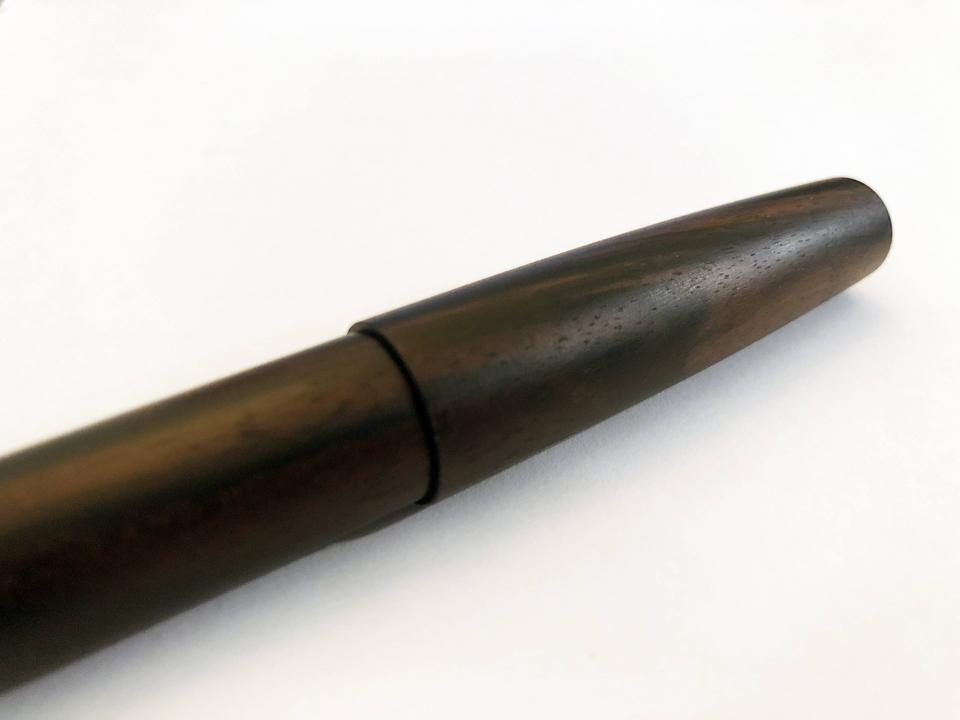 Hopefully you're able to see the grain is still not filled in like it might with several coats of CA. Macassar ebony is not what I'd consider anywhere near an open grained wood either. The finish is obviously quite thin, yet shows no signs of wear with fairly firm nail scratching. According to one manufacturer, "90% of the curing process happens in the first seven days after application, making the lacquer very hard wearing, the remaining 10% of the process can take up to two weeks more to give maximum toughness, something you only need to consider if the lacquer is going to be subjected to extremely hard use."
The pen does have a warmer feel in my opinion and the matte finish certainly helps with a softer feel as well. The I definitely plan to use this technique on many of my pens going forward. It's relatively pricey from CSUSA, but my small can will probably last me forever.
I hope this helps folks. Please let me know there are any questions. I'm happy to be contributing back to the community after all I've received so far!
Last edited: