Joined

Feb 15, 2016
Messages

1,359
Location
Quilling may have begun with papyrus rolling in ancient Egypt. Quilling reached a peak in the Convents and Monasteries of the Renaissance. A slotted tool is used to roll and form paper strips, often into complex works of art. I've started simply here:
1/8" colored paper strips "power-rolled" quickly by using a Quilled Creations brand quilling tool loaded into a drill.
Spiraled paper randomly placed into block molds.
PR cast at 50psi.
Turned and finished as usual.
Cute couple -
Fred groused about the wage-price spiral.
Rollita rhapsodized about the truth and beauty of the Fibonacci sequence/spiral.
They had chemistry beyond the complementary color tone, fell in love, got hitched - and yes - they have little ones requiring adult supervision to avoid spiraling out of control.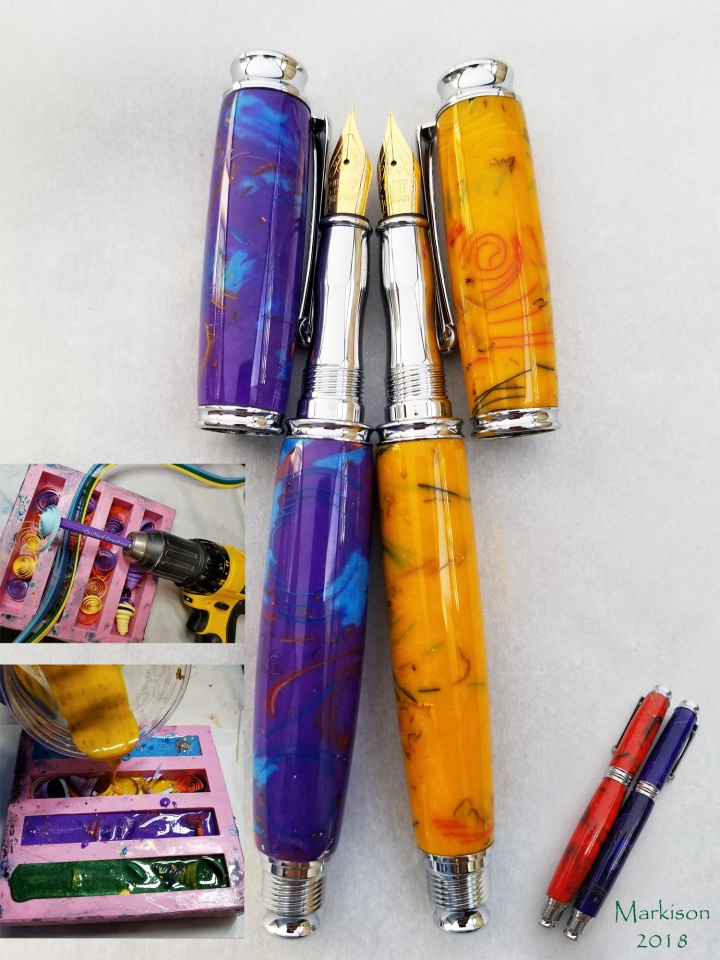 Happy Monday to all - Bob