Joined

Feb 15, 2016
Messages

1,334
Location
Tom and Sue met at the library while researching the underpiinings of their colorific dichroic natures - starting with Sir Isaac Newton's Opticks (1704):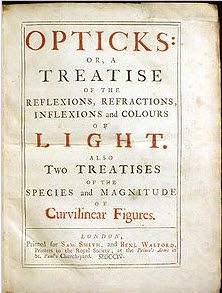 They liked what they learned, got married, vowed to resonate and stay on the bright side of life. The pre-nups did not include a nonproliferation treaty, so they got amorous and begat Billy and Floribunda.
Meet the Dichro-Marblings; steps:
Coat the brass tubes with 2 coats of Daniel Smith watercolor ground, dry 1 day between coats.
Color-tone the tubes with handmade watercolor paints - see earlier post here:
http://www.penturners.org/forum/f13/handmade-watercolor-pens-150722/
Dip the stoppered/toned tubes in Alum (2tbs in a quart of water), dry x 4 hours.
Thicken tepid water with methyl cellulose - 1 tbs methyl cellulose + 1 tbs ammonia + 1 tsp white distilled vinegar - mix gently with a wire whisk - let it rest for and hour to "debubble".
Gently drop various colors of Golden High Flow acrylic paints onto the surface, stir carefully with home made rakes (T-pins,through soft wood, dowel handle).
Wiggle the tube down through the floating painting, wiggle it back out, then gently rinse in fresh H2O; dry x 8+ hours.
Repeat the marbling through a fresh painting, rinse, dry overnight.
Tube-in cast with Douglas and Sturgess PR mixed with bits of dichroic film and copper flake, 50psi.
Cure x 1 week.
Turn and finish as usual.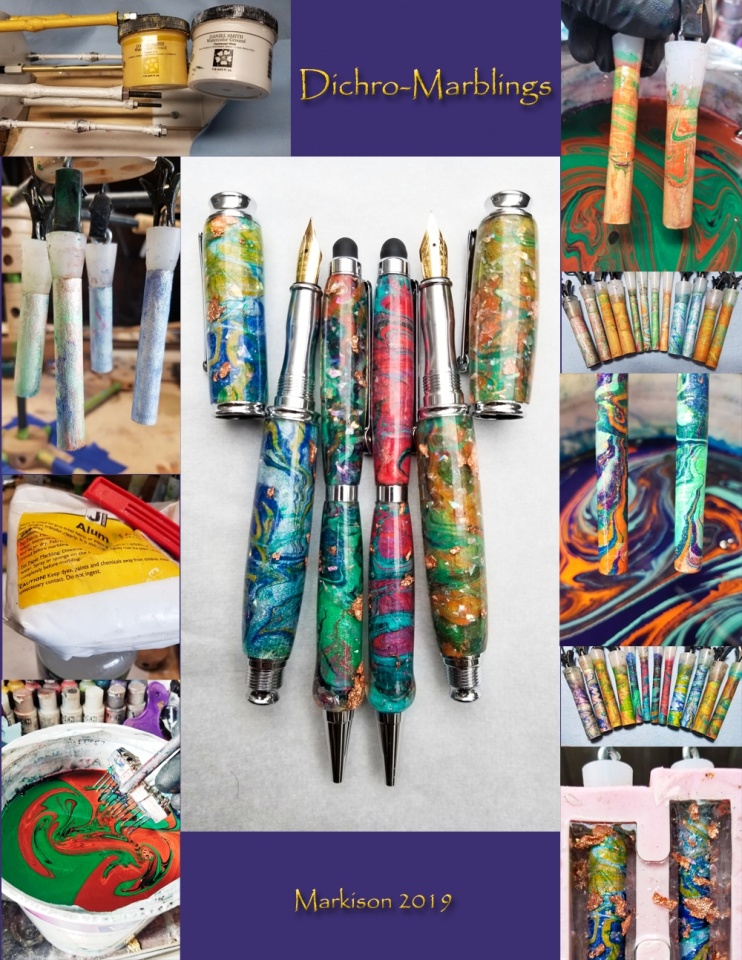 They are living happily ever after so far (disclaimer: results may vary, and circumstances are subject to change without prior notice).
Happy Saturday to all - Bob