Joined

Jul 10, 2011
Messages

1,733
Location
:biggrin: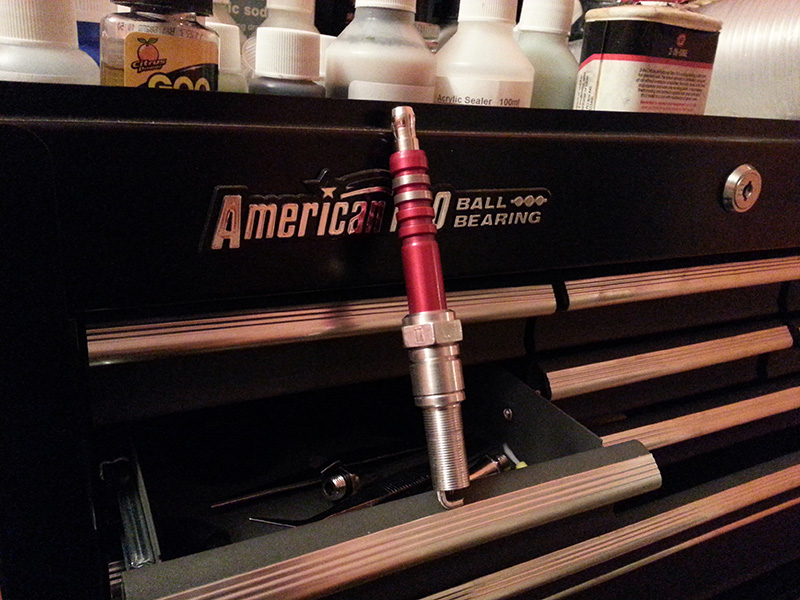 This has kept me busy for the past couple of days. My ol' sparky. Anodised body, custom hardware chrome plated. the nib protrudes the cap, forming the central electrode, shielded by the lateral electrode.
The making:
I formed the cap from a piece of hexagonal aluminium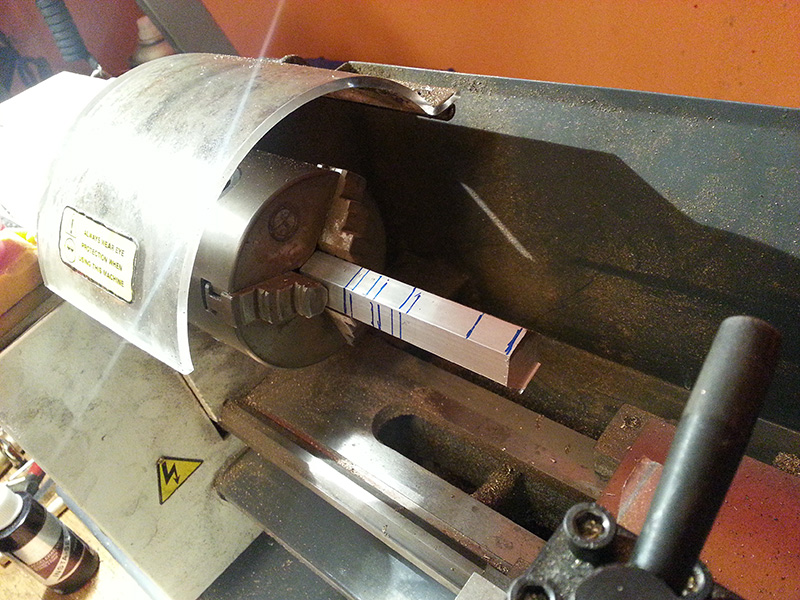 After its turned down, heres the result. quite happy with it, all whats left for me to do is form the lateral electrode. I made this from a piece of aluminium welding wire, press fitted into a hole i drilled next to the hole where the nib protrudes.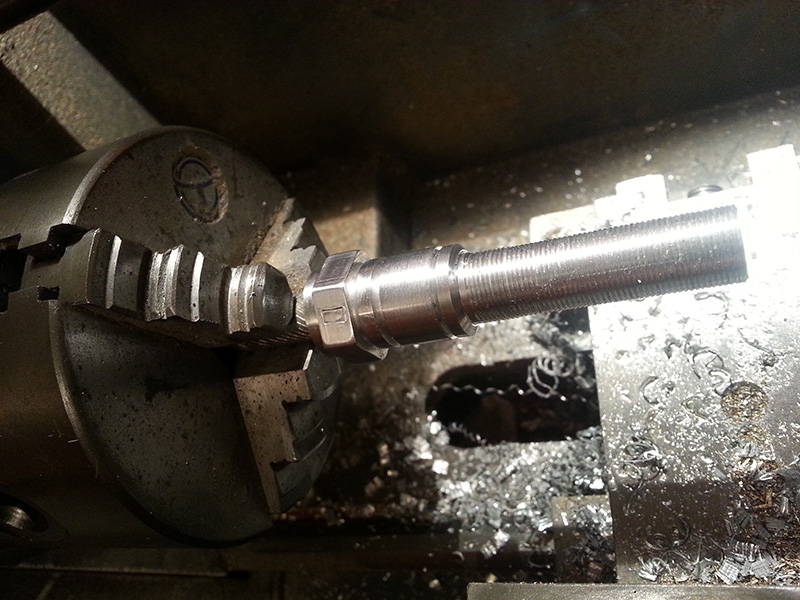 as you can see theres some chuck markings on the piece. this annoyed me when i done it, but after showing it to my wife she said "aww, you've added some spanner marks to it. I stood there dumbstruck for a minute and thought.. yeah i can live with that :biggrin: I done it for cosmetic reasons.. honest :biggrin: :redface: I could sand them out.. but hey why hide it.. i guess it does emphasise its character a little bit
Next i turned the pen itself. not much to show other than the finished piece, and here you can see the lateral electrode fitted to the cap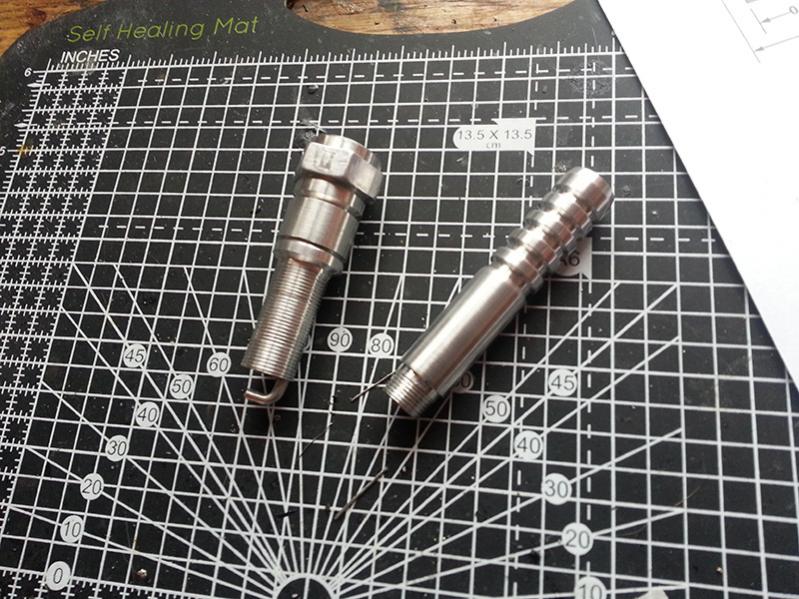 Next i turned the terminal from brass. this will be later chrome plated.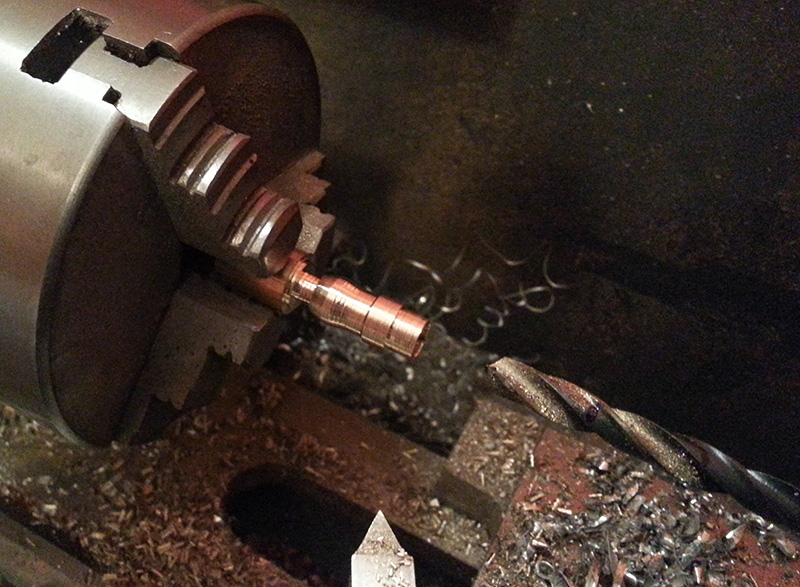 Next, the nib turned from brass..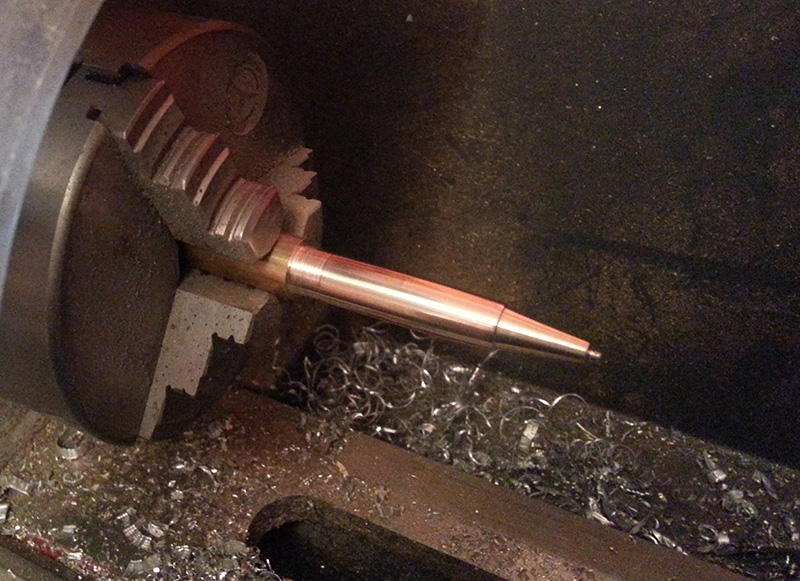 now moving on to the asthetics.
Here's the body of the pen, soaked and scrubbed in GP1 alkaline, and a very hot soapy bath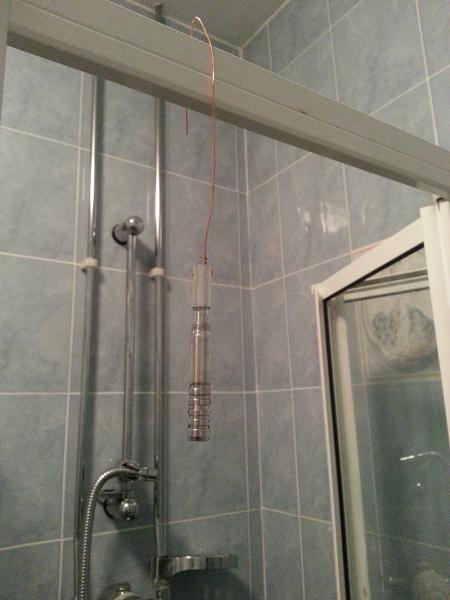 Into the sulphuric acid it goes for the anodising process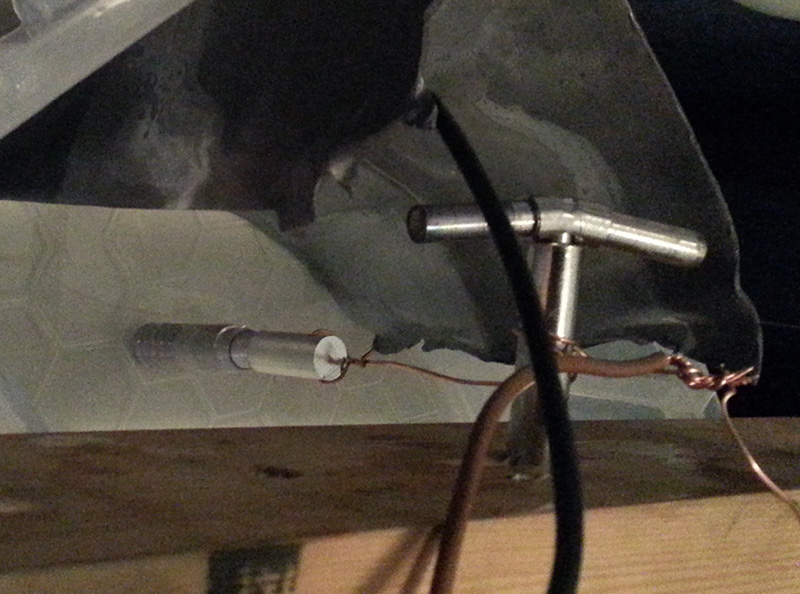 After being anodised, ive dyed it Red and sealed the piece completing the process. Ive sanded down two of the bands revealing the silver as i noticed alot of spark plugs have coloured bands on them
The terminal and nib were then chrome plated, and then finally, assembly.
As always.. thanks for looking
Critique always welcome