Joined

Feb 15, 2016
Messages

1,337
Location
Eggs on my mind.
Recalling some great times decorating eggs when my children were young...
Steps:
Goose egg blown out and sanitized.
Lathe-turned and hollowed the Zebrawood base, countersunk, Ruth Niles brass threaded insert epoxied into a 7/16" drill hole.
Sanded the base, then finished it with UV resin, hardened with a 250 watt 365 nanometers UV flood lamp 3" away, 30 seconds, while slowly hand-rotating the base (UV glasses, lots of ventillation).
Alum coated, then air dried the egg.
Marbled the egg using techniques which I've described in earlier posts.
Re-alumed the egg, air dried it again, marbled it a second time ( referred to as over marbling).
Egg dried x 24 hours.
Gently centered and epoxied the egg into the base on the lathe.
Brushed UV resin onto the egg while slowly rotating the base/egg.
Hardened the UV resin with the UV flood lamp (same as for the base).
Ruth Niles stopper attached.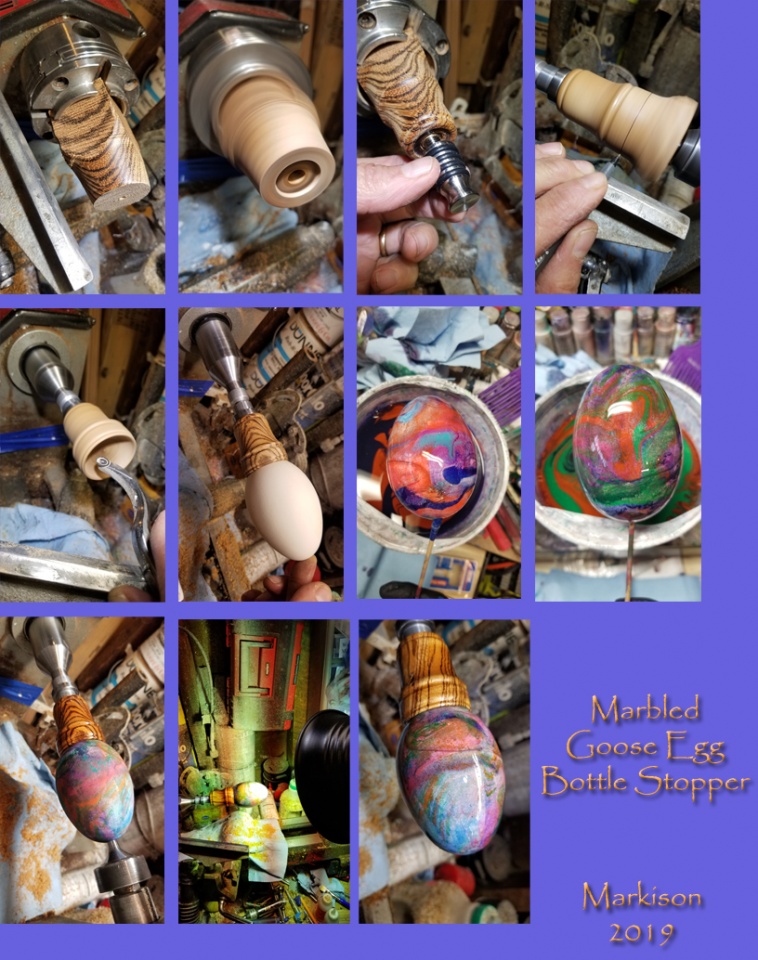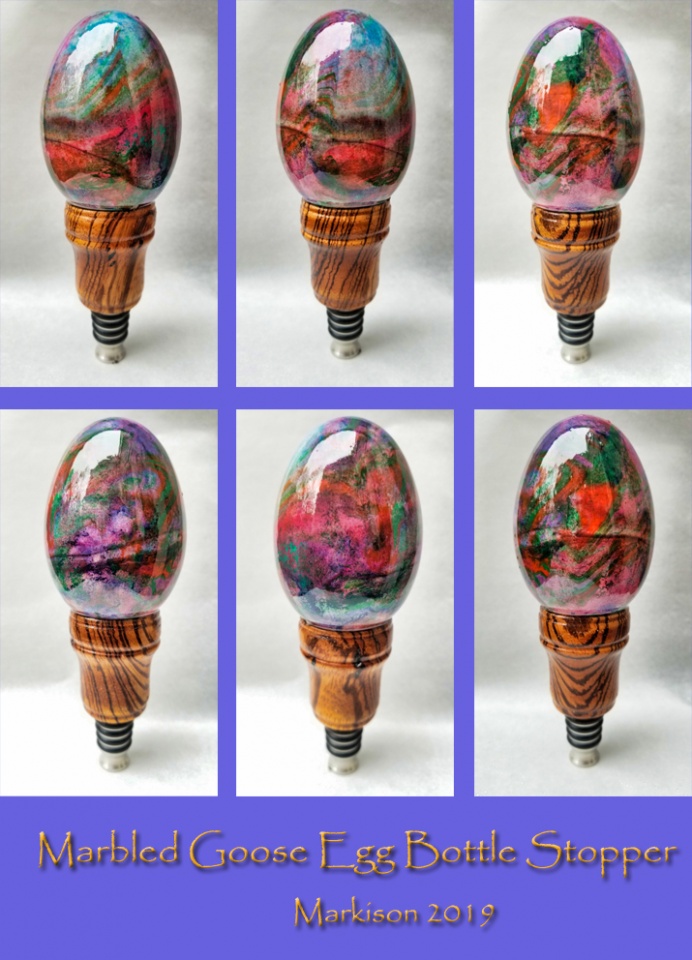 Next version(s) will be carved eggs - stay tuned.
Best regards - Bob