I've been trying to take my pen photography to the next level. In particular, the next level of low key photography. I've been watching a ton of videos on still life/product photography, particularly lighting, and have invested some money in reflectors, boom arms and clips to hold and position reflectors. Don't have the booms in yet, but I gave the reflectors a try. It definitely gave me much more exacting control over the position, size, and scale of highlights.
I also liked how some photographers used simple reflective things, like a piece of perspex (or plexiglass, or optix which is what I used as it was cheap and this was my first try) painted gloss black on the back side, producing a very nice darkly reflective surface. I liked how that dark reflection worked for many of the videos I watched, and gave it a try. My lighting control needs work, for sure...but I'm curious what people think of this result. This is one of 15 pens made for a client, sets of 5 each with different woods: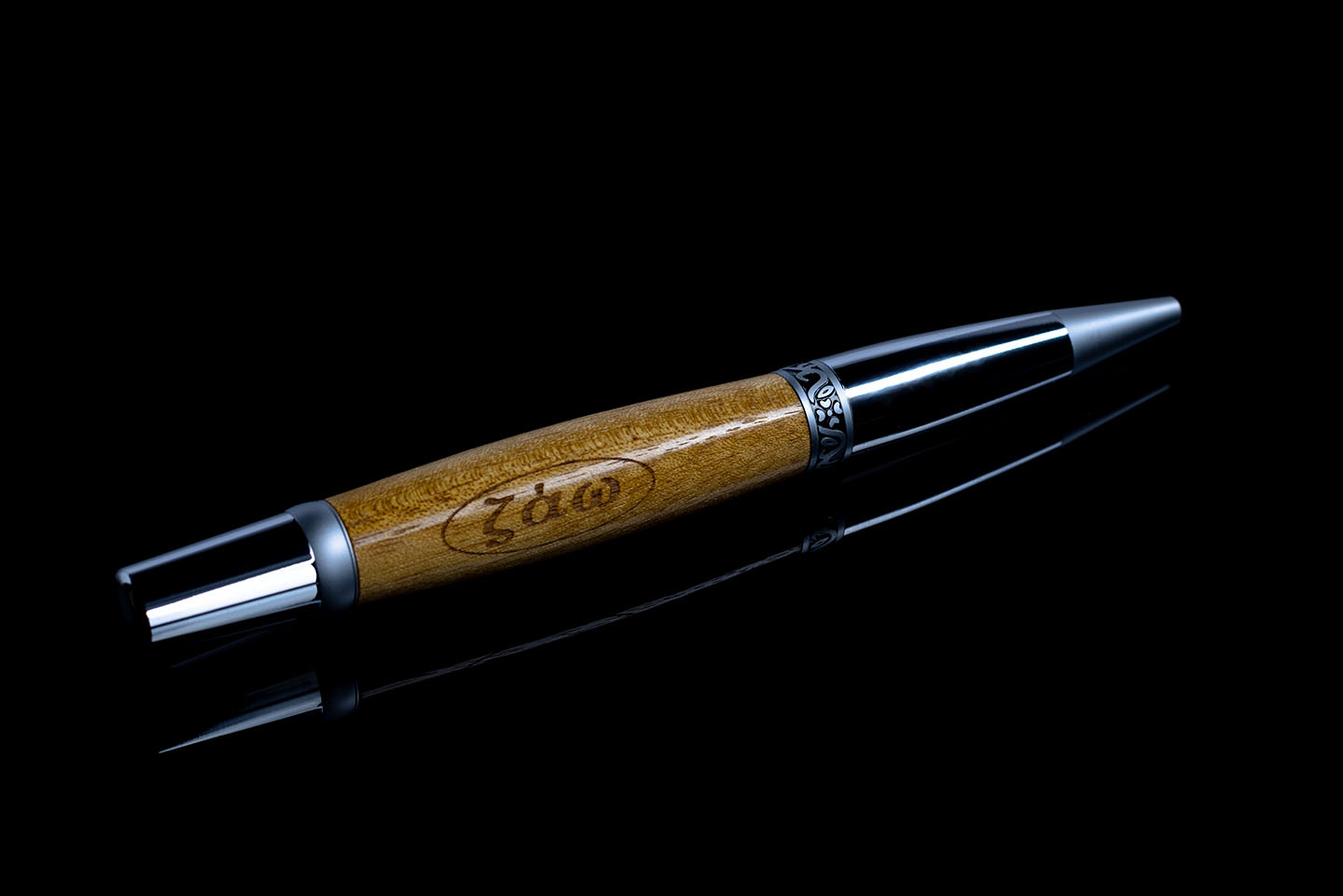 (Accidentally left a bit of a fingerprint smudge on the nib, hence the imperfect reflection)
Had to do a bit of post-processing work to clean up the reflections of the reflectors, which were apparent in the upper part of the photo. So I selected the pen and its reflection, then just made the rest of the image black. Took care of the never-ending scattering of dust as well, which seemed to just form out of thin air and land on my freshly cleaned highly reflective surface illuminated by a very bright white light! Dust!! Meh!