Hello everyone,
This is going to be my last pen blank sale in a while. I finally received my final shipment of pen blanks and these are really unique to what is out there. Some of these are colors I had reached out to them to see if they could make for me and i think it looks really good. Here are the 5 blanks I have available. Shipping for a Flat rate USPS small box is $8 (16 Blanks) and a medium is $13. International orders are shipped at cost. I will update things as they are sold.
All the pen blanks are $15 each - 8 inches long and 18 mm wide
#1 - Red Blue Chunks (
36 Available
)
#2 - Aqua Blue Grey Black Chunks (SIMILAR to Tibaldi Impero Blue Celluloid) (
22 Available
)
#3 - Grey (
39 Available
)
#4 - Blue (
58 Available
)
#5 - Purple Green Chunks (
33 Available
)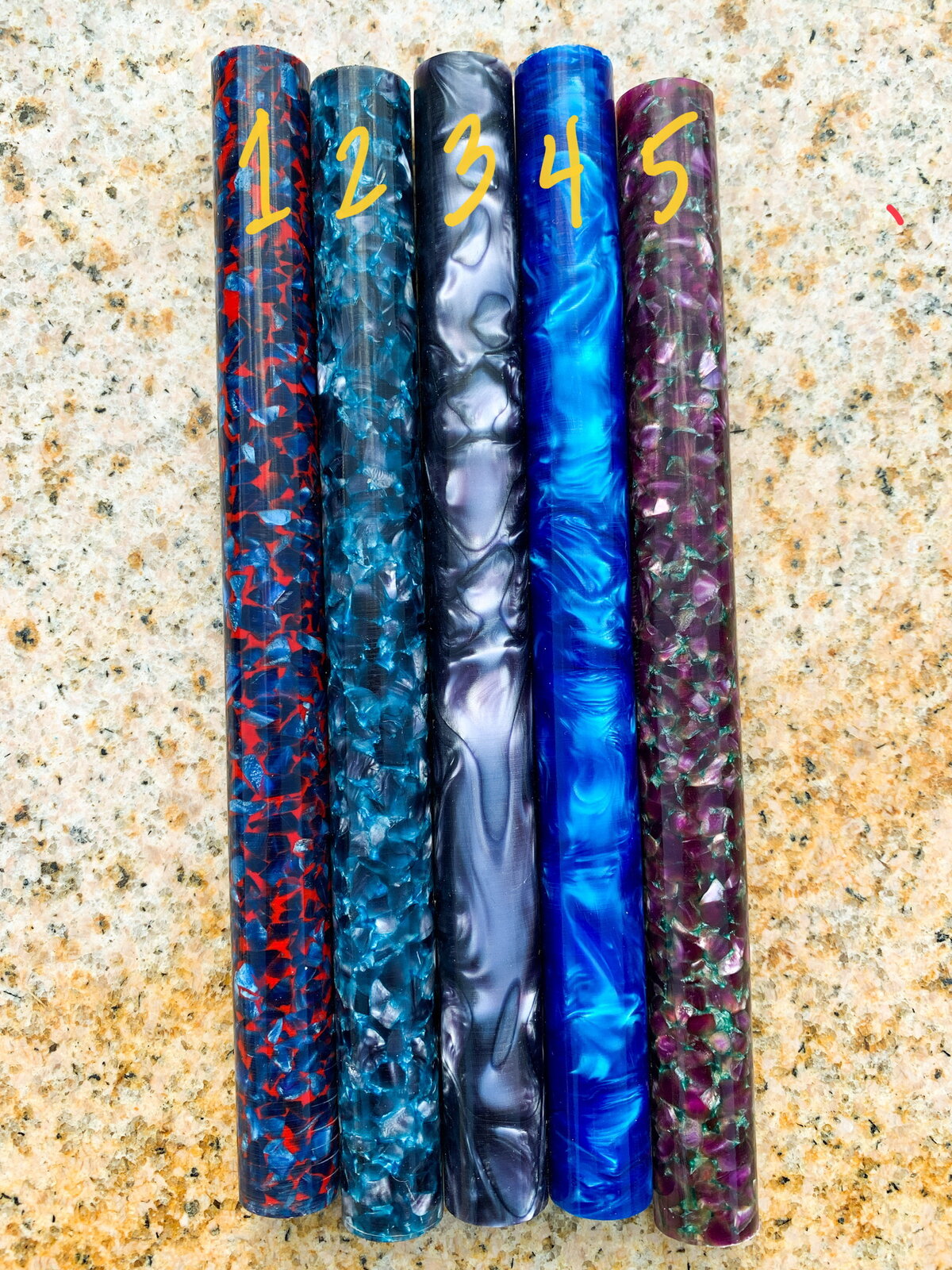 Below are example of #2 and #5 in pen form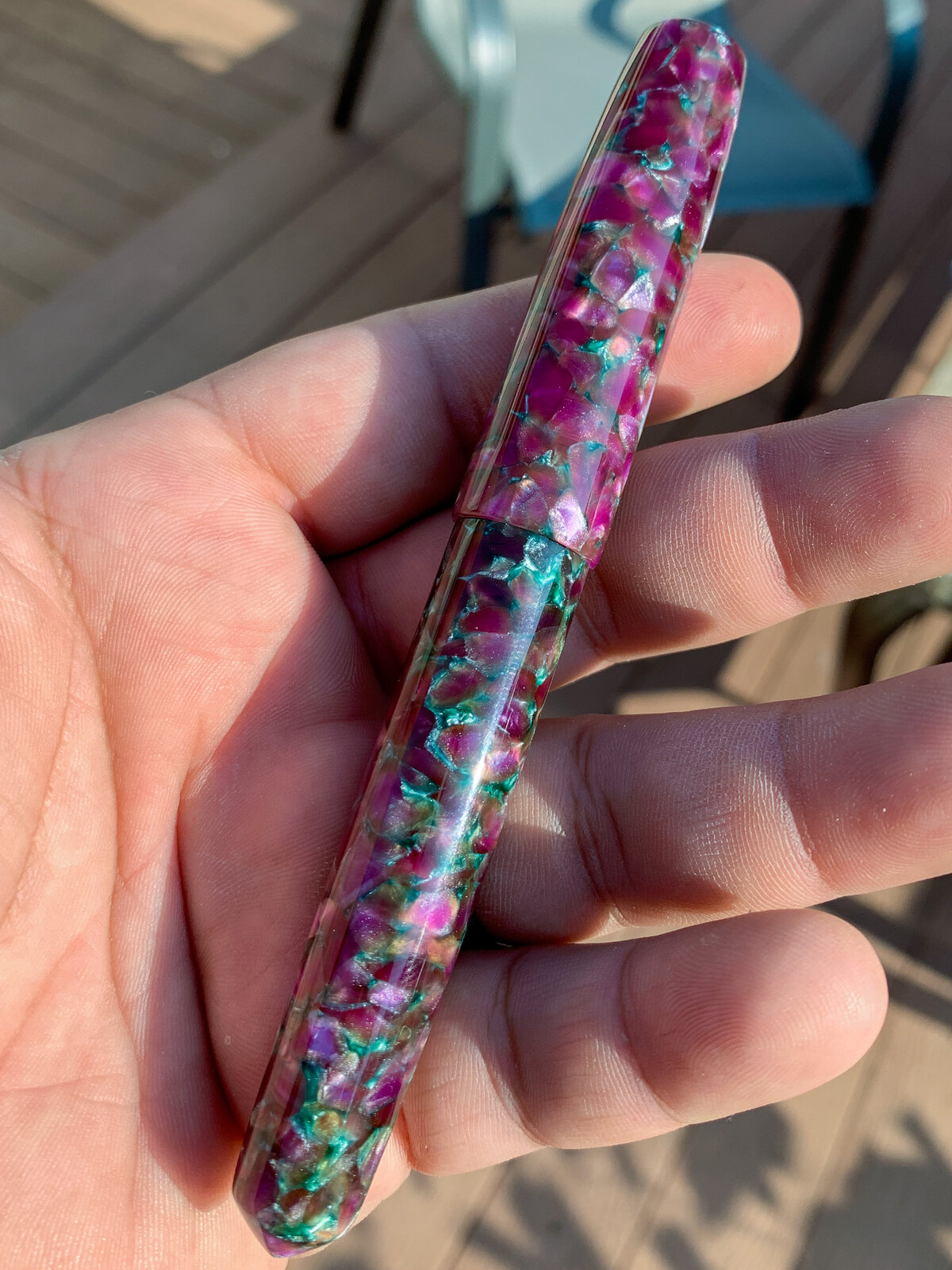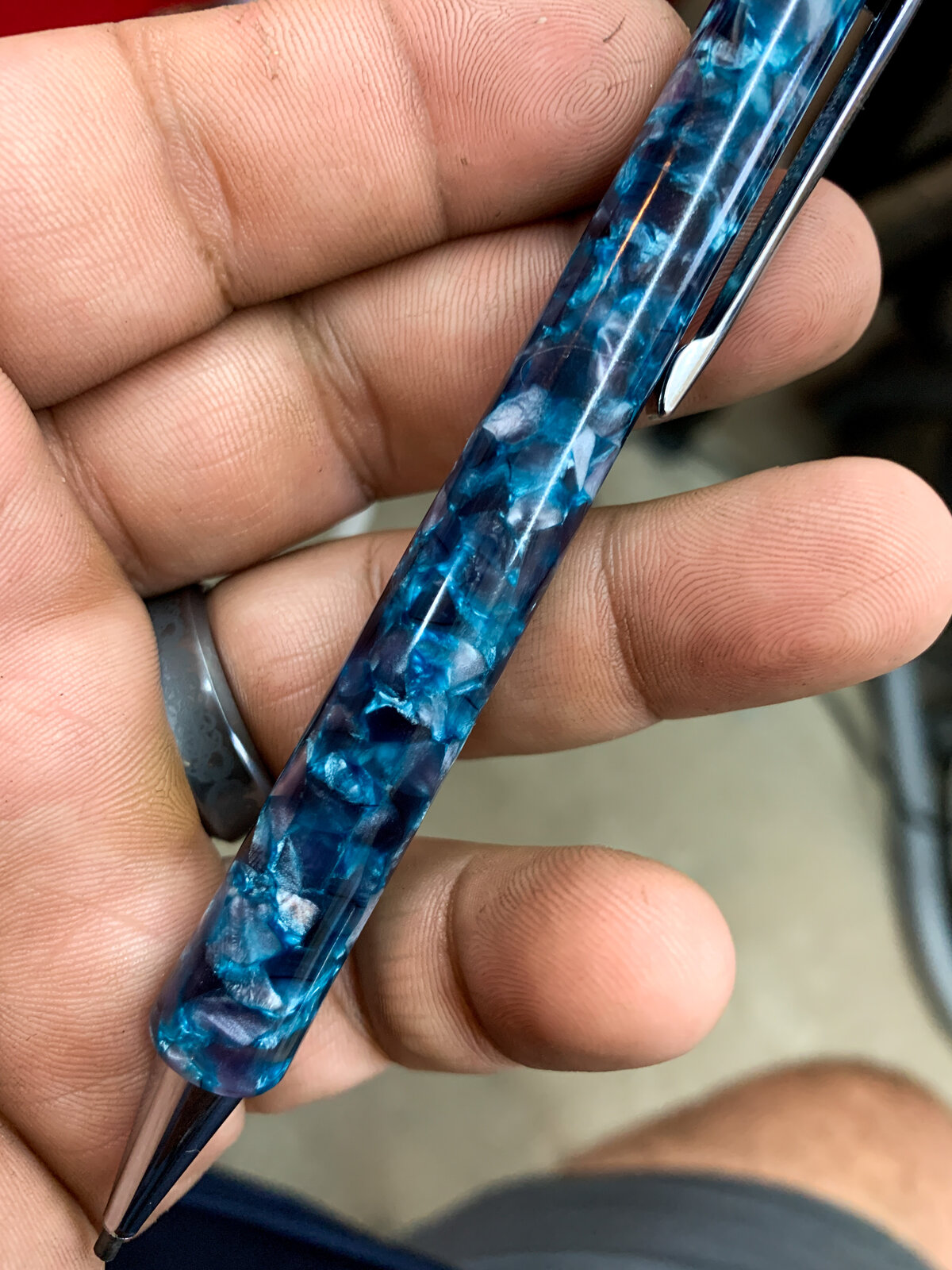 I had sold a similar blank to #2 in my last post so some of you might think this is the same material. It is not. The blue is a slight more aqua blue. Below is a picture of that I had sold (Which i did not have a lot of) to the blanks i just received and am selling. On the bottom was what was sold. On the top is what is being sold.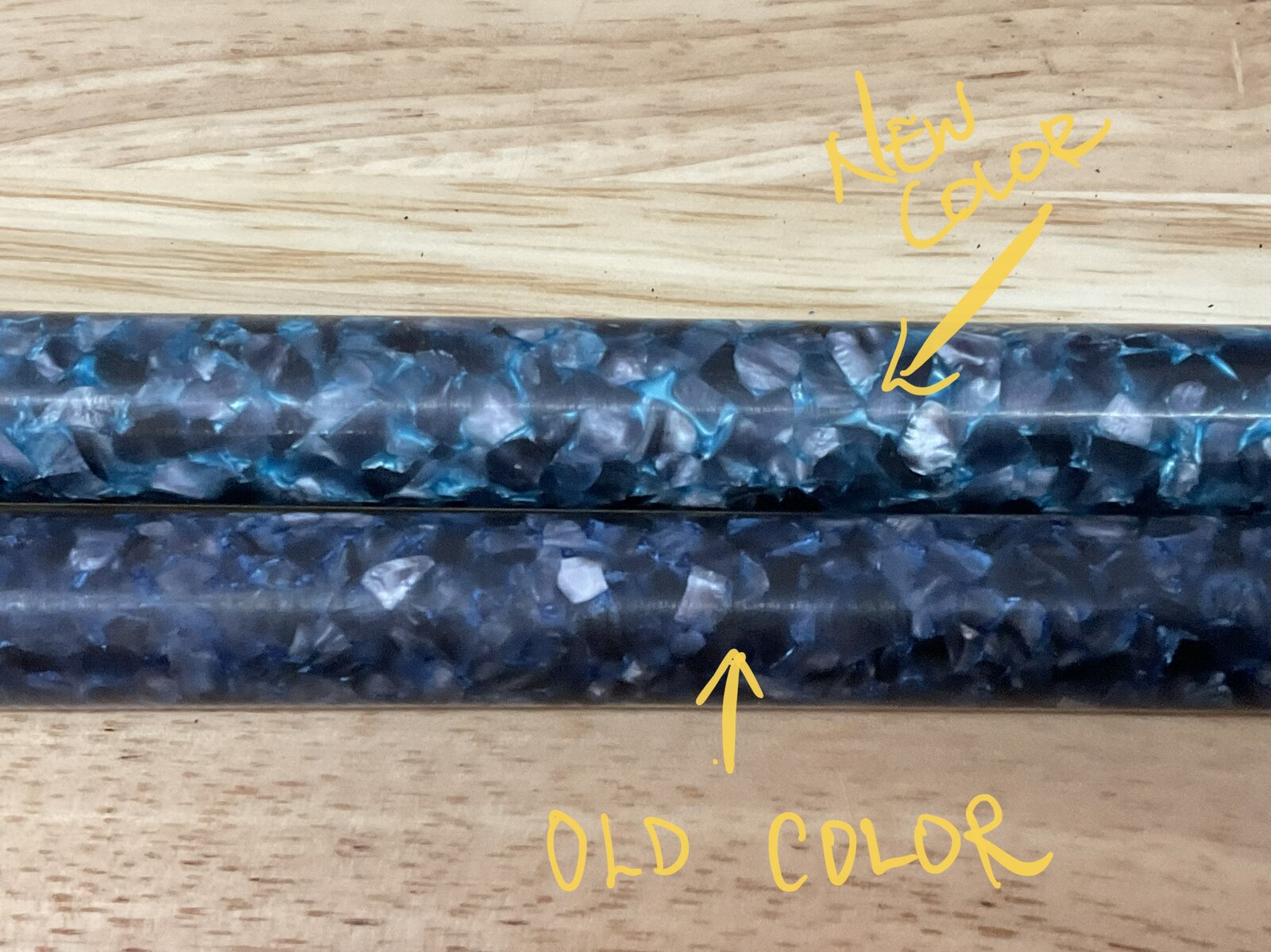 To give you a brief backstory on #3 and #4. I had been in the process of wanting to get something that looked like some old cellulose colors but as many of you know they dont make that material any more. I had contacted them about wanting to try and have something made that looked like these colors. (These are a picture reference that was used to create the colors of the grey black and blue. These are not actual materials that are being sold) so number 3 and 4 are the results of many tries to come to somewhere close.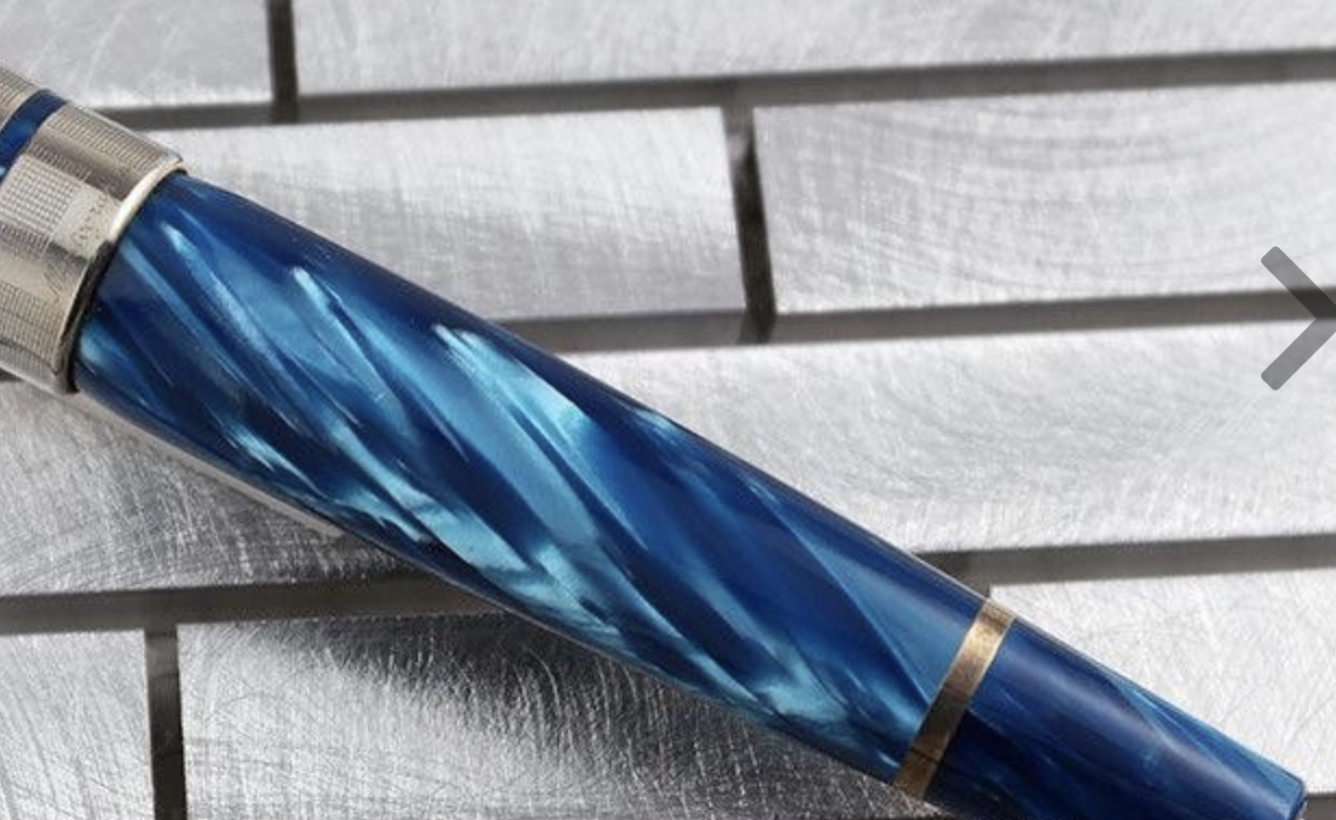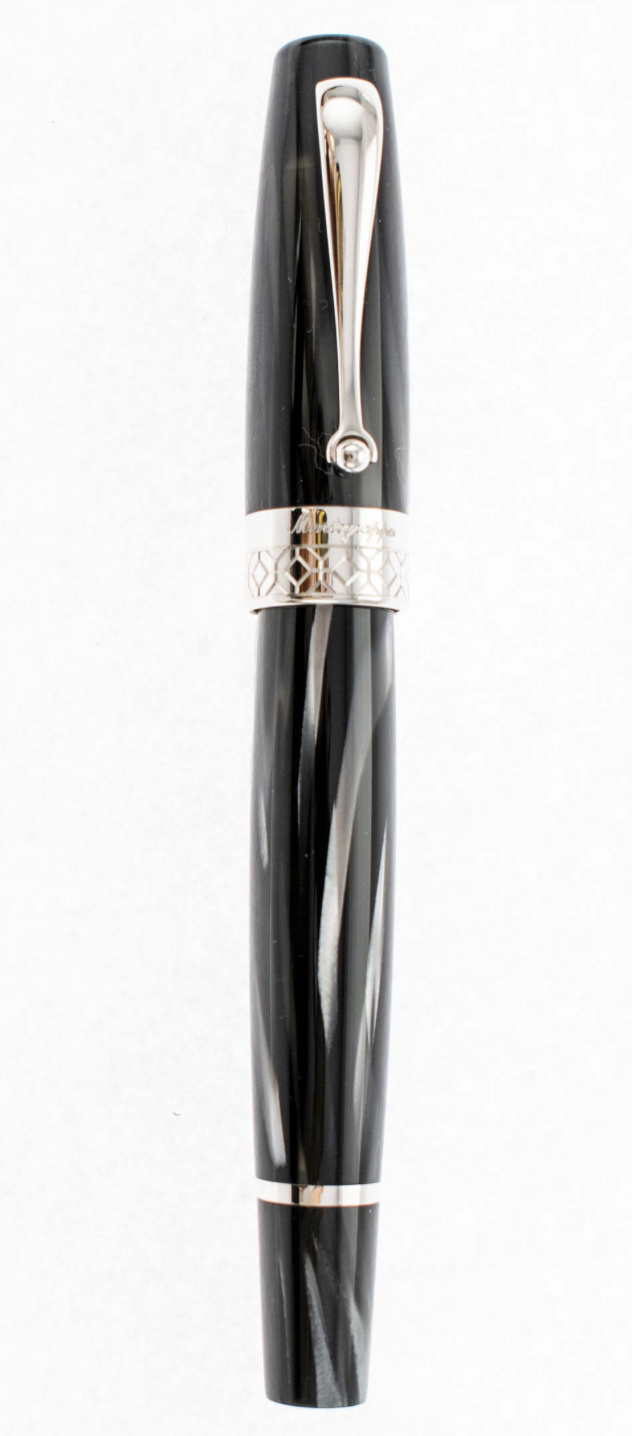 Thanks for your support.
Jon
Last edited: