Joined

Feb 22, 2005
Messages

18,540
Location
I have some large router bits for sale. They are all brand new and never used. They are all Oldham Viper carbide bits. Oldham is no longer and basically were bought out by Dewalt. These bits are all 1/2" shank bits and require a large VS router and or shaper. As with all router bits, care is indeed needed to use properly with regards to speed and feed rates. That is your responsibility.
I have included photos of each bit showing number of pieces I have (when I say pieces this means how many of that type bits I have). Plus the original identification card that shows name of bit, size of bit, catalog # (if you want to search for them), and the profile of the cut. The cost for each bit is listed which is basically 1/2 price or better to what they were selling for. Shipping will be $10 for one bit or all bits. I will stand good for anything over that. Thank you and if interested or you have questions you can post here or PM me.
Sorry USA shipping only.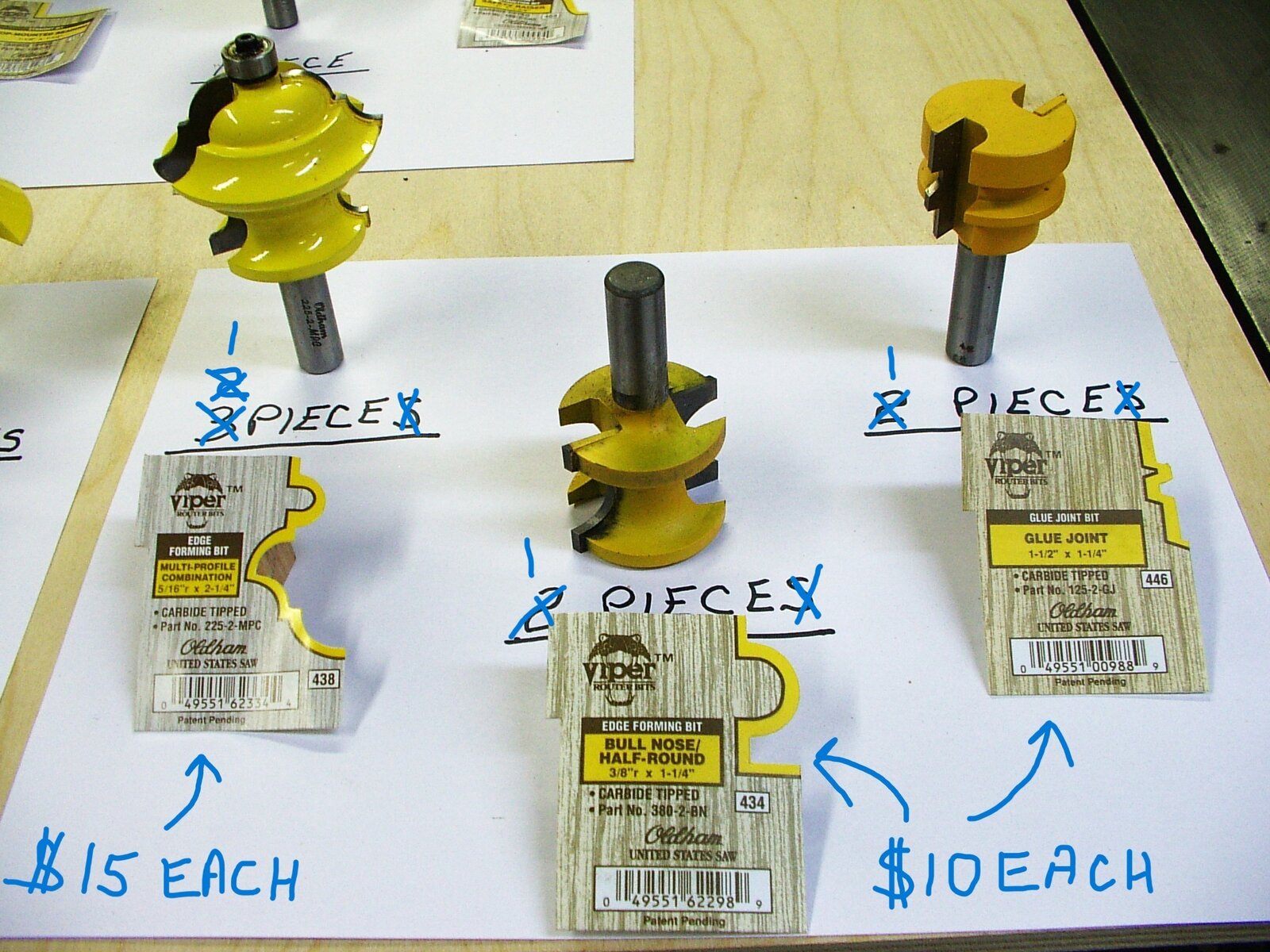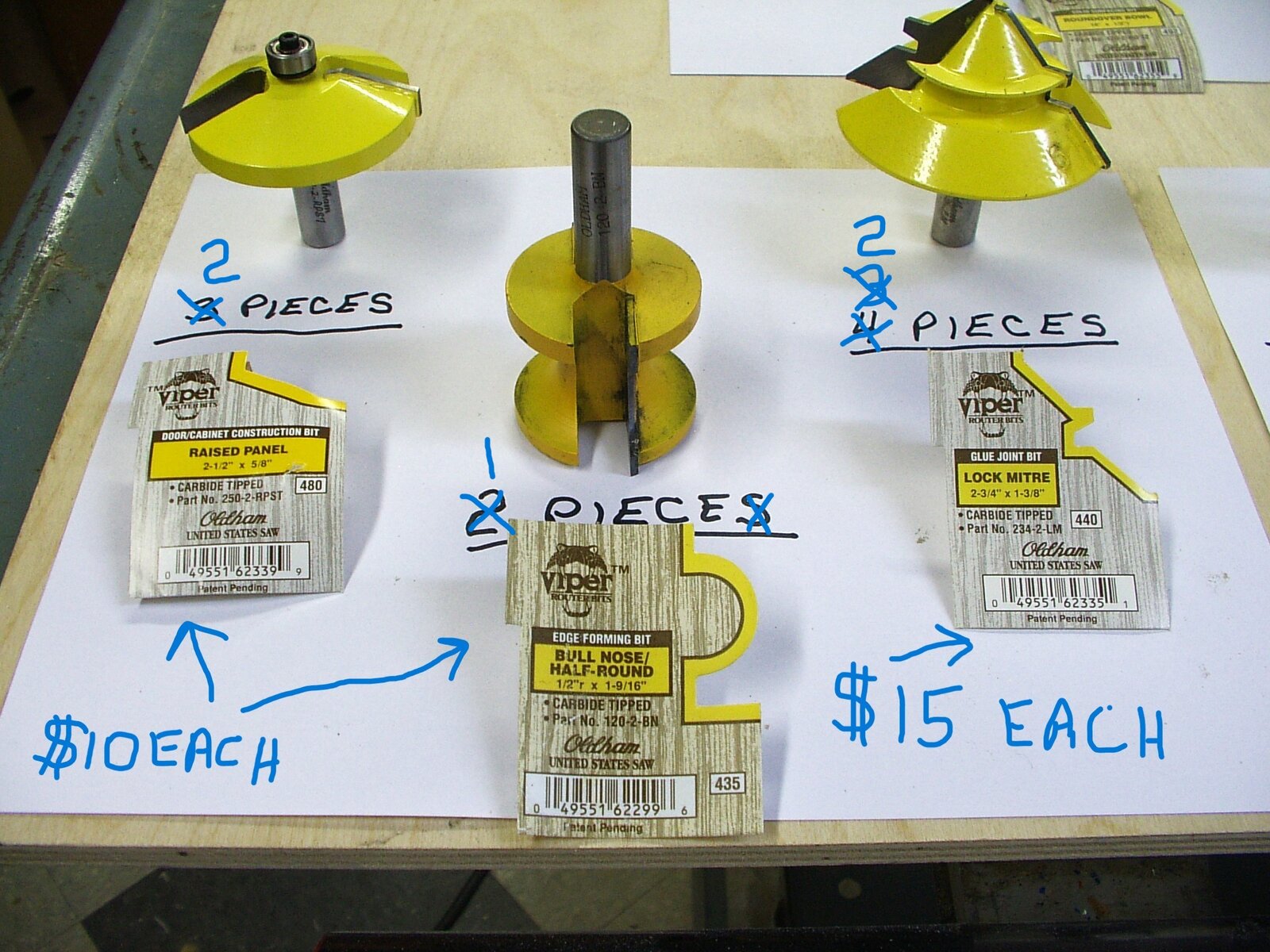 Last edited: