Joined

May 31, 2010
Messages

1,053
Location
I am in the process of designing my next pen. Last night when I was looking through a drawer full of blanks, I spotted a Malachite Tuestone blank and wonderered how I could incorporate it into a kit less pen.
I haven't tried to thread Truestone before, and I don't imagine it would go well, so it looks like I will be using Ebonite to make the threaded parts. The blank is only 140mm long, so no room for mistakes, I plan to get the cap and body out of this blank.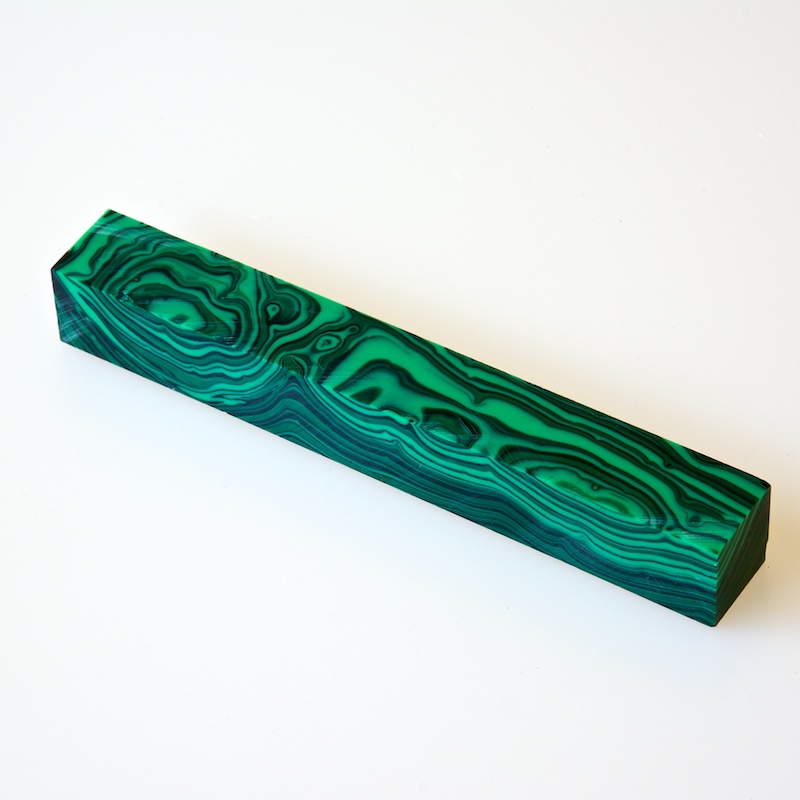 Does anyone have any experience using True-Stone for kitless pens that they would be willing to share ?