IAP Activities Manager
Staff member
Joined

Jul 5, 2009
Messages

8,671
Location
We have 7 entries and 6 of them are really great works. The 7th,,,,,,,Well I will let you decide! Because of the number of entrees there will be only one poll.
You will need to look them over and decide which is the best Kitless pen. Good luck to all the members who entered a pen.
Pen 1
The cap and barrel were turned from polyester resin. The 3 trim bands are black alumilite. The section is matte black ebonite. The nib is a 6mm 1.5 mm Italic Jowo. It will accept cartridge/convertor or eyedropper fill.
The cap to barrel threads are 14mm triple start. The pen is 18mm at the center band. It is 145 mm capped and 183mm posted.
Thanks for giving me the opportunity to show off some of my work!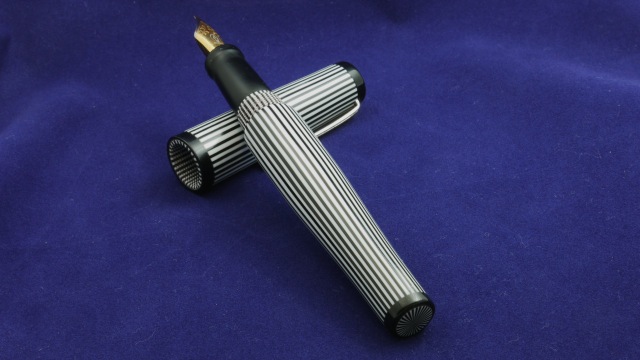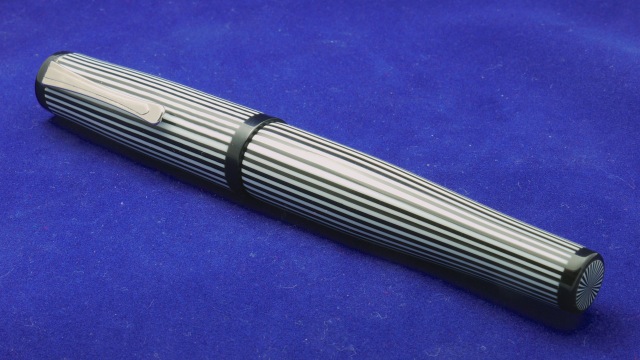 Pen 2
Materials: Alloy 954 aluminum bronze, blue-black ebonite, pick guard
Length: 12 cm
Length closed: 15.5 cm
Cap width: 16.04 mm
Barrel width (at widest): 13.98 mm
Weight: 59.56 gm
Bock #5 fine nib, powder coated clip, all joints and inserts threaded, non-posting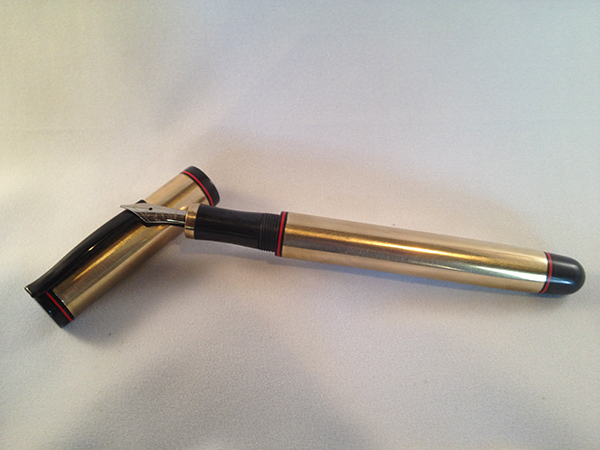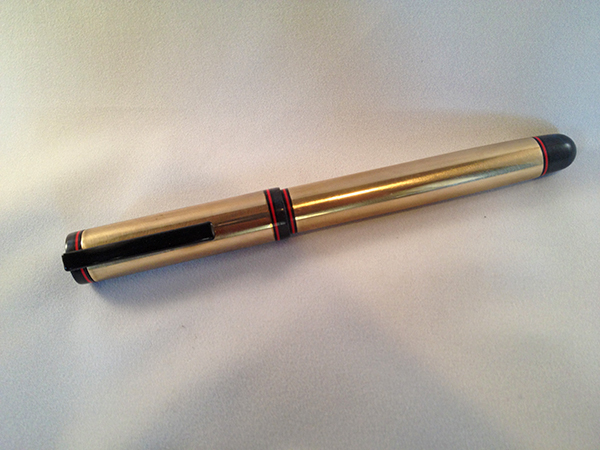 Pen 3
It has a steel Bock number 5 medium nib. The material is an acrylic called "iced cube crush honey". Length capped about 6inches, uncapped about 5.5 inches. 12mm single start cap thread and 9mm section thread.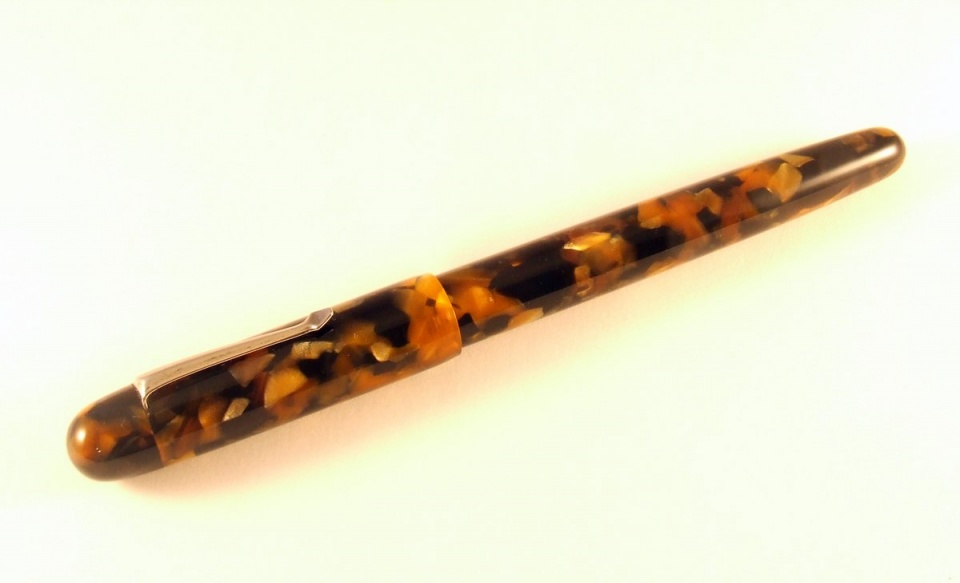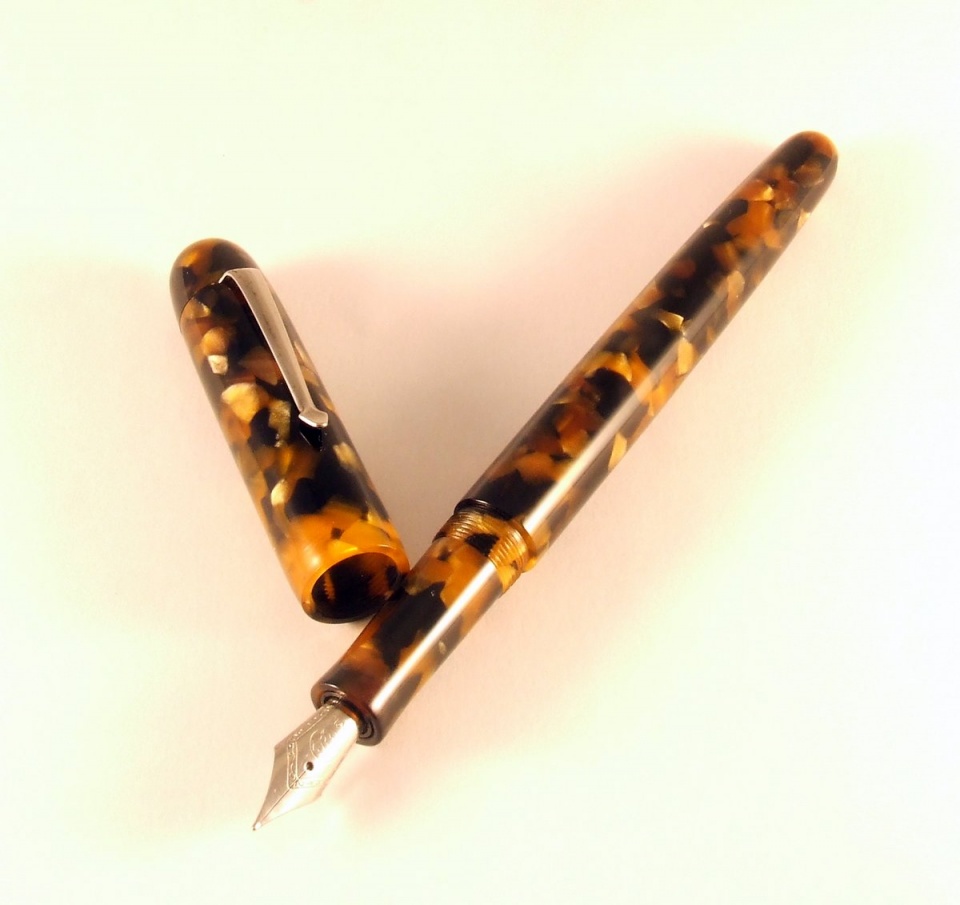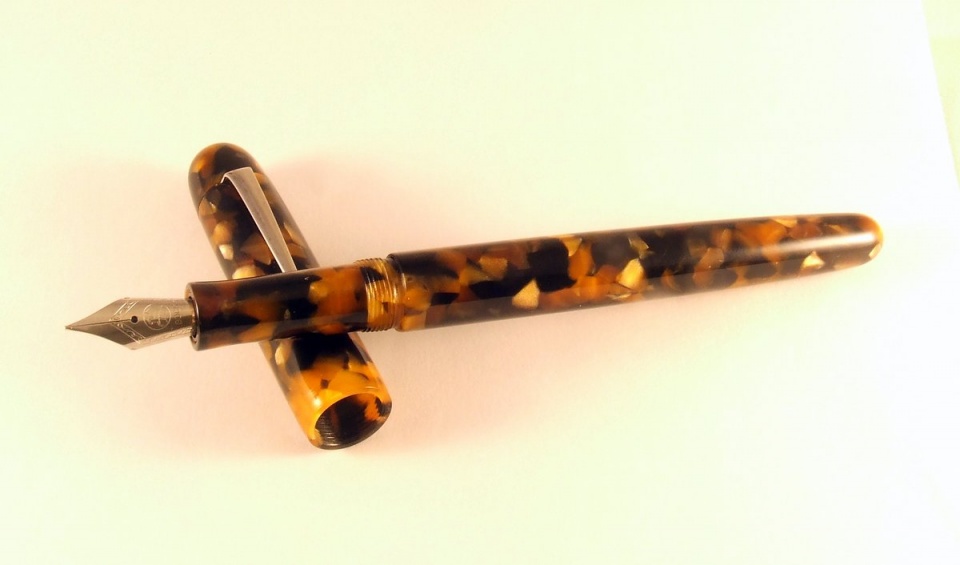 Pen 4
This is my entry into the kitless contest. I used a commercial refill, but everything else you see was made by me. It's a minimalist design inspired by Frank Lloyd Wright, Waldo (from Where's Waldo) and a mime (I asked but he wouldn't give me his name). It is smaller than most pens, very sleek and has a pressure fit postable cap. The first photo shows the pen with the cap on. The second shows the pen with the cap off and as you can see in the third photo it writes beautifully. Measurements are 9.8 cm long and .6 cm wide with a weight of 3 grams. Oh and it takes a Parker refill. For my first attempt at a kitless pen I"m very pleased.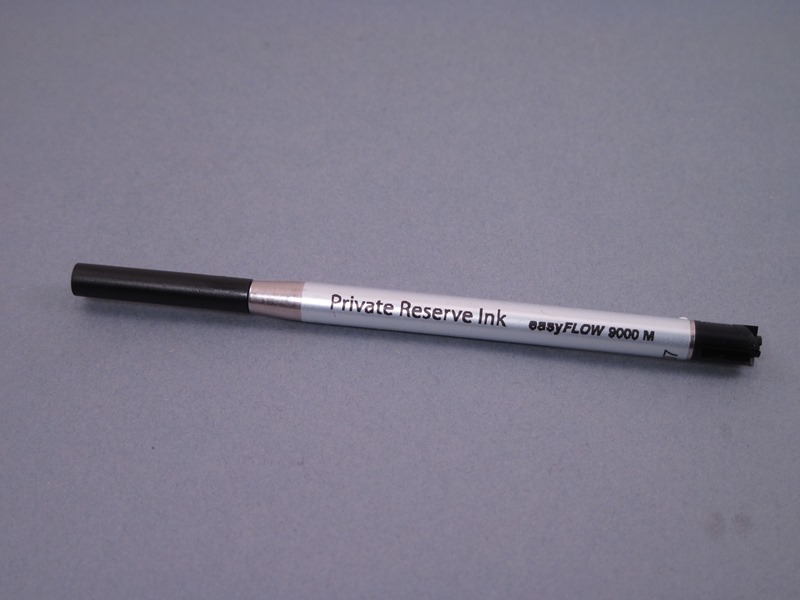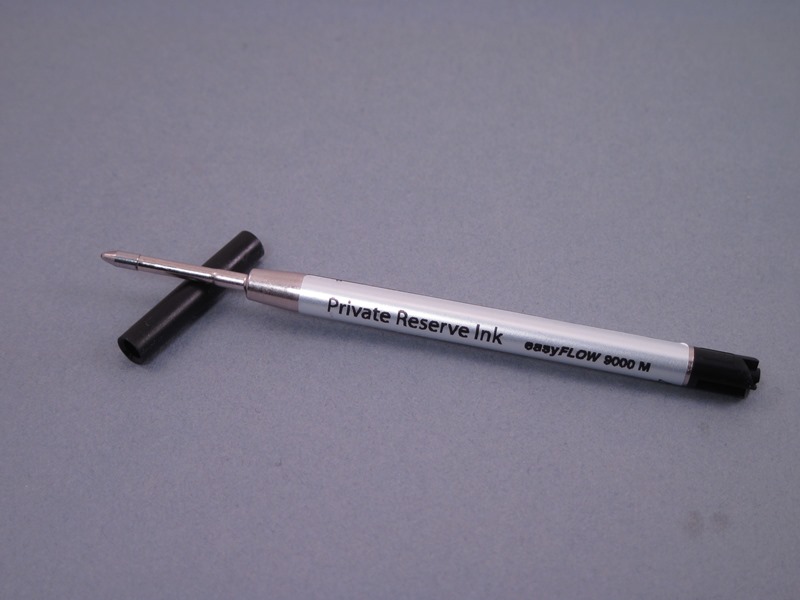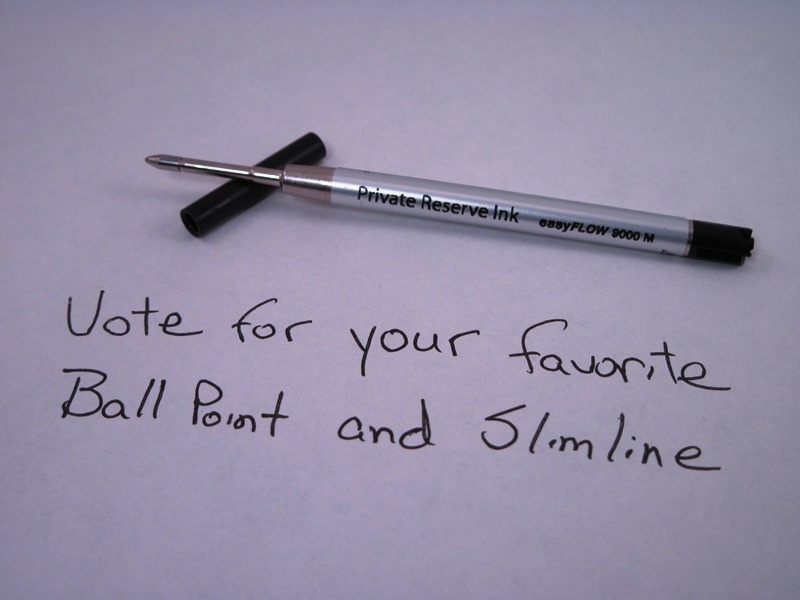 Pen 5
It's stabilized buckeye burl with maple and brass, clipless.
Pen 6
Its a bulb filler with a ruthenium nib and black titanium clip. I used an alumilite blank with faux ivory accents.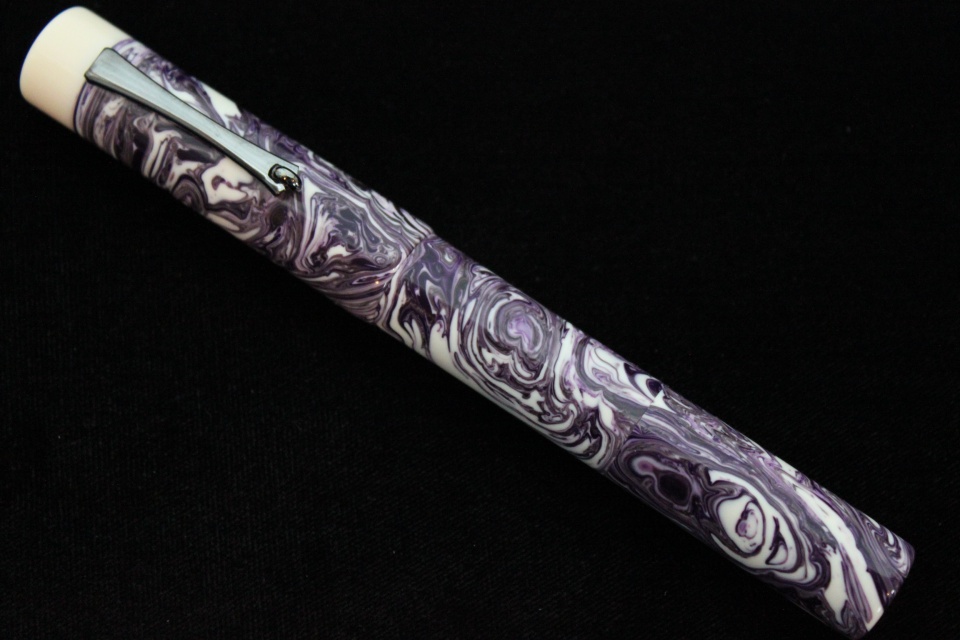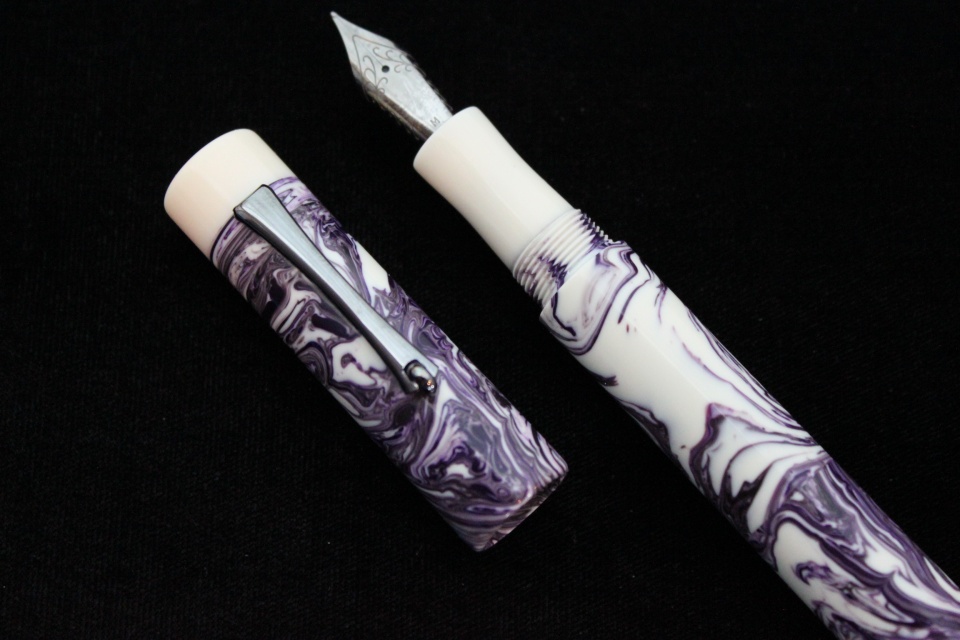 [/IMG]
Pen 7
Stainless steel and copper rollerball. All custom made components.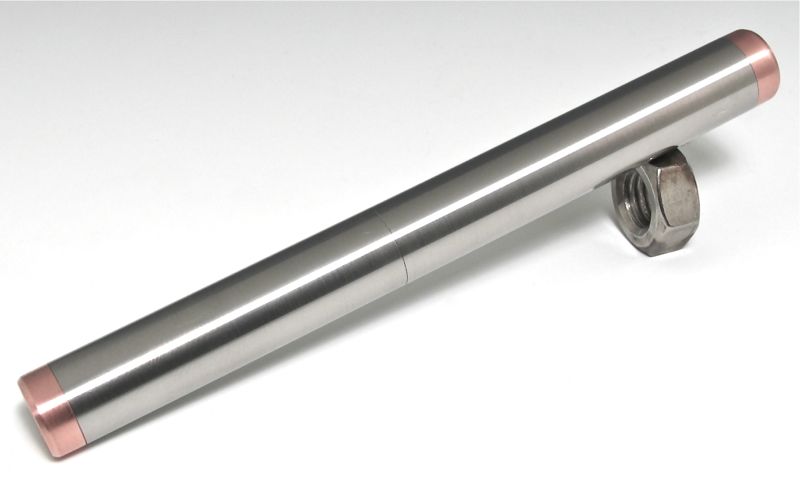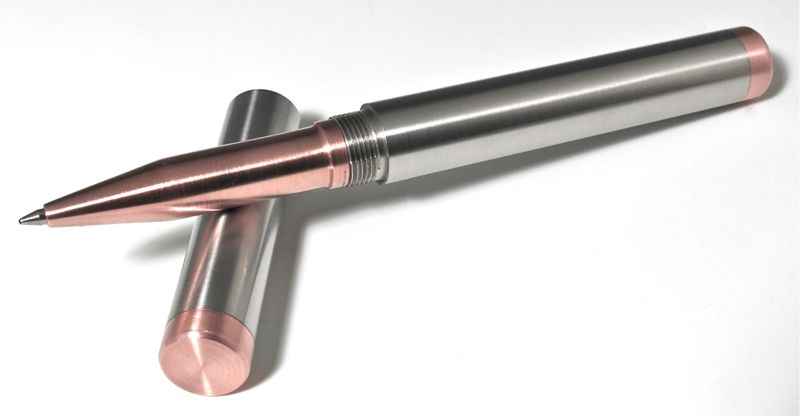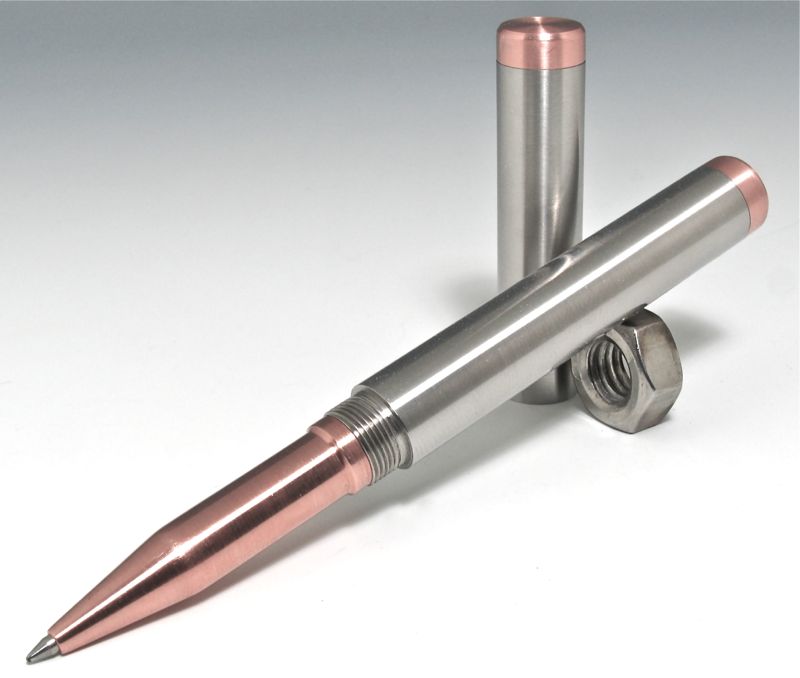 Last edited: