Joined

Jun 2, 2019
Messages

22
Location
Hi Everyone,
Once again, it has been a while since I've posted here. It's not that I don't want to, but just keep forgetting. Oops!
On that note, do we have some sort of chatting page? Something akin to Discord, Slack, Teams, etc? It'd be fun to talk a little more about random stuff instead of just making forum posts. Maybe it's just me who'd like this though.
Moving on, here we have a kitless oversized pen with a #8 bock nib. DiamondCast Black Cherry (because why would you turn something else? Love this stuff). 120 mm body + section (no nib), 13mm triple start cap threads 14.25mm minimum section diameter, 16.15mm maximum section diameter. Definitely oversize. I'm in love though.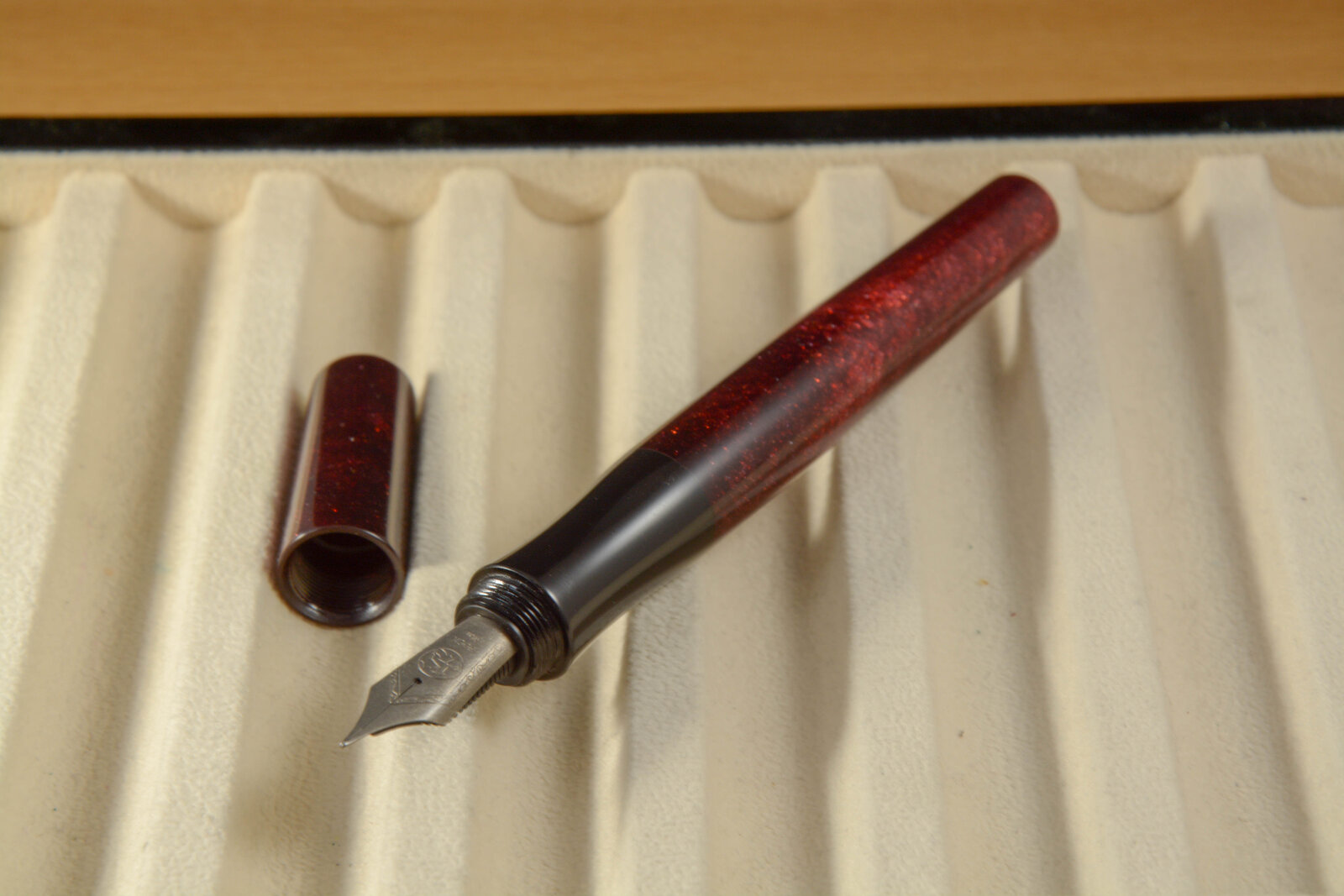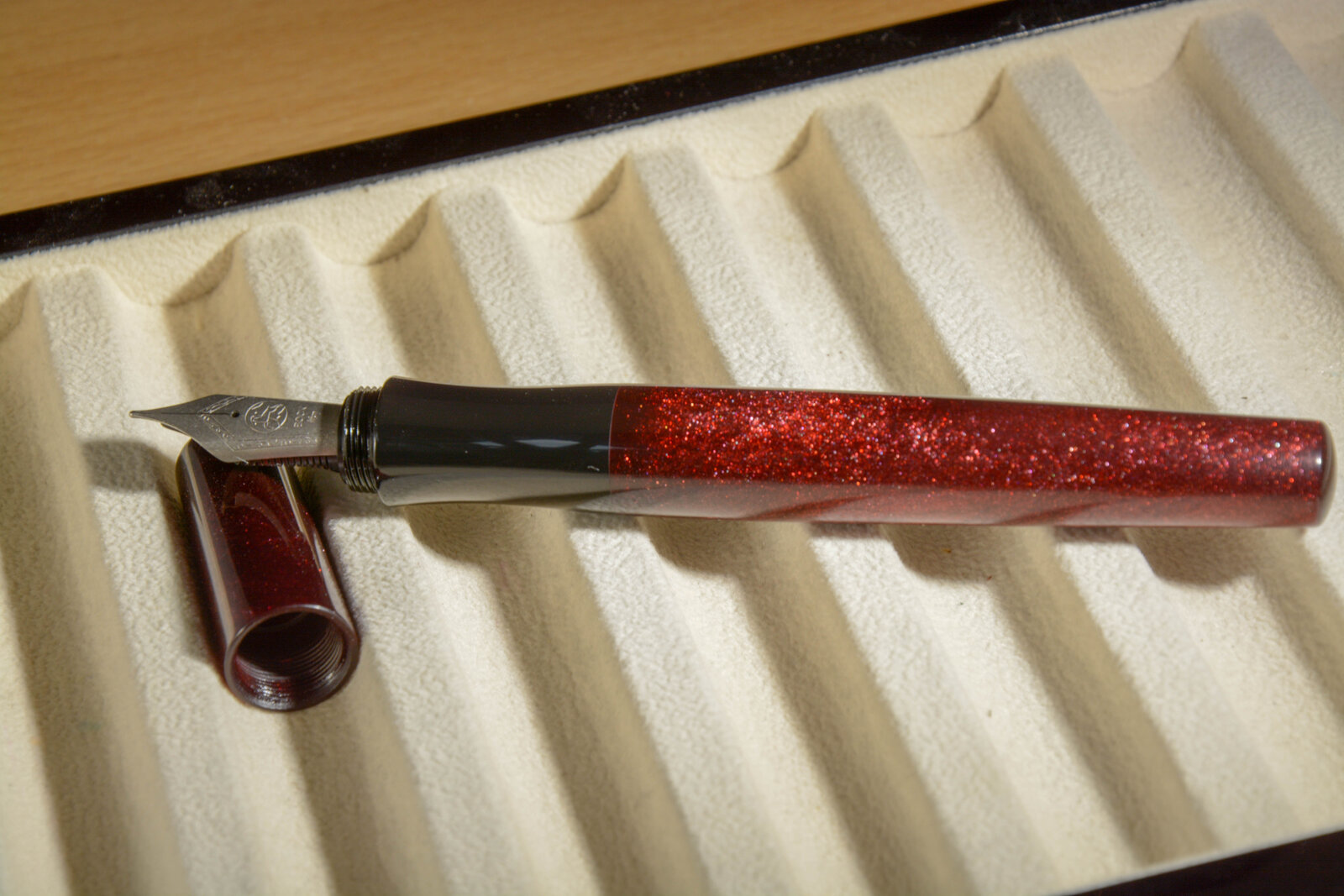 hope you like it! I always appreciate constructive feedback.
Kind regards,
Teun Prinsen
Giants' Pens