Joined

May 2, 2020
Messages

29
Location
Starting to lay out sketches for the brass pen I'm going to make. These are just my initial thoughts, I might change them up a bit when I actually get to turning, I mostly just wanted to figure out what my OD was gonna be.
Going to use a JoWo #6 nib unit. One of the key features I want to build in is a small lip for O-rings on the interface between the section and the body as well as the body to the cap. This is because I'll be making this out of Brass, and I don't want it to come undone. I guess I could put washers in somewhere, but the o-rings will help seal it so it doesn't dry out. To that end, I've sketched in a little space at the base of the tenon and the cap threads. I've also sketched in a flat lip I'll have to drill in at the lip of each interior thread, so it doesn't cut my O-ring.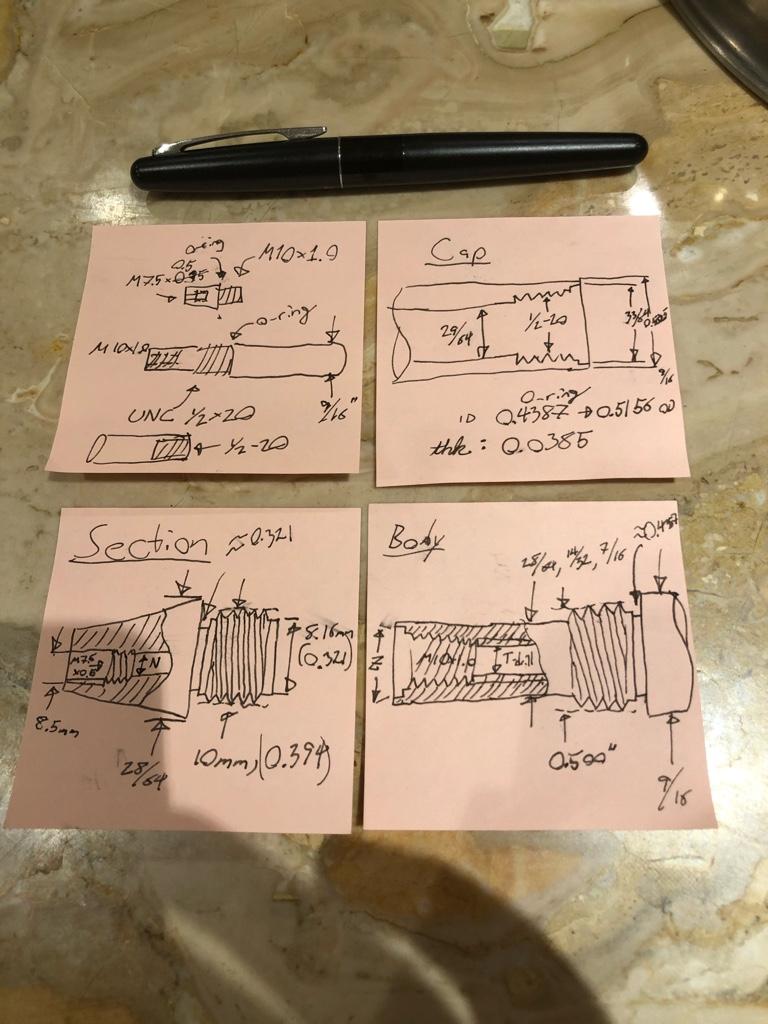 You may notice that my threads are a little coarse for what's usually seen here: this is my first pen, so I'm trying to use the taps and dies I have on hand, without having to buy too many tools. So the only tap I'm buying for this is going to be the M7.5x0.5 tap, which I know I can get on Amazon for ~$10.
Thoughts are always appreciated, but mostly I want to show progress so I actually commit to finishing the pen.
-Hank
Sent from my iPhone using Tapatalk