Joined

Mar 10, 2020
Messages

40
Location
This is set of 15 Bereah Hardwood Blades made for my wife's family.
My father-in-law passed away several years ago. He was involved in agriculture and ranching his whole life. The pen bodies are made from fence boards recovered from the livestock pens located on his property.
Five of the pens are the gun metal/chrome hardware, these were presented to my mother-in-law, and her four children, on the occasion of her 80th birthday. The other 10 are all chrome and went to her grand children.
Sanded to 1200, then 24 coat CA finish sanded at coats 6, 12, 18 and 21.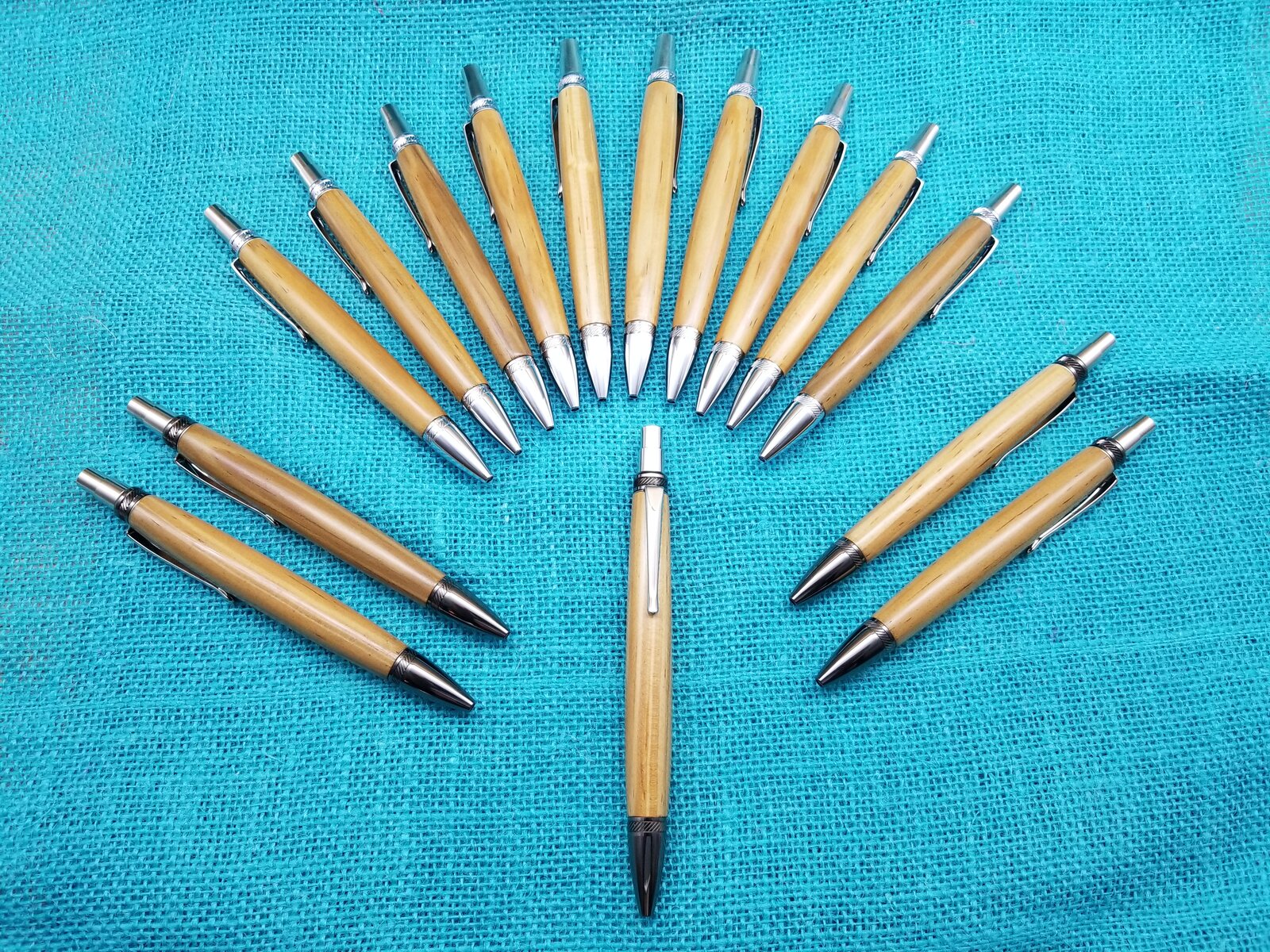 2