Joined

Aug 7, 2015
Messages

2,737
Location
I made this one last year, don't think I've shown it here before ... found the pics of it I sent to my sister during the making process and the finished pen that resulted, and the story about how it ended up this way as is follows ...
My sister ordered a pen from me as a gift to her friend ... the friend favored purple and white and gold colors, and also liked things of religious symbology. Body of pen was purple/white/gold acrylic, had a blow-out on the cap and lost half the material (possibly had a bubble or two in the mix or a poor glue-up). Spoke with my sister about what to do, didn't have another acrylic blank ... found out about the religious angle and asked if she would like some Bethlehem Olivewood in there ... and the answer was yes. The cap ended up being acrylic on both ends, with Bethlehem Olivewood in the center.
All pics taken with my tablet ... this was before I had gotten my camera a year ago.
I am told that the pen received a wonderful review, she loves it but has NO IDEA how to really use a fountain pen, so it stays at home in a display box... absolutely loves that it has her favorite colors and some real olivewood from Bethlehem.
Top and bottom barrels just before assembly: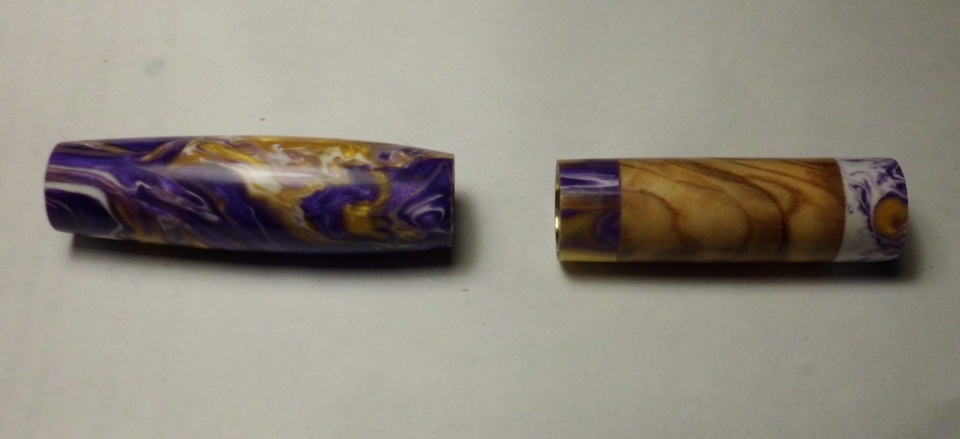 Assembled pen (closed):