Joined

Dec 4, 2005
Messages

633
Location
***CLOSED***. HRB, All I have for the rest of this year. Dry and has been in Country more than 10 years and stored in my shop.
All Pen blanks and the 4 Billets posted are from the same Burl
US Sales ONLY!
Shown wiped with H2O
Some bark inclusions and any whitish tracks are from bugs working on sapwood. No bugs now!
All prices are Plus S/H
@
djrljr
Has first Dibs. Please reply in Post.
Pen Blanks:
Full size: *SOLD*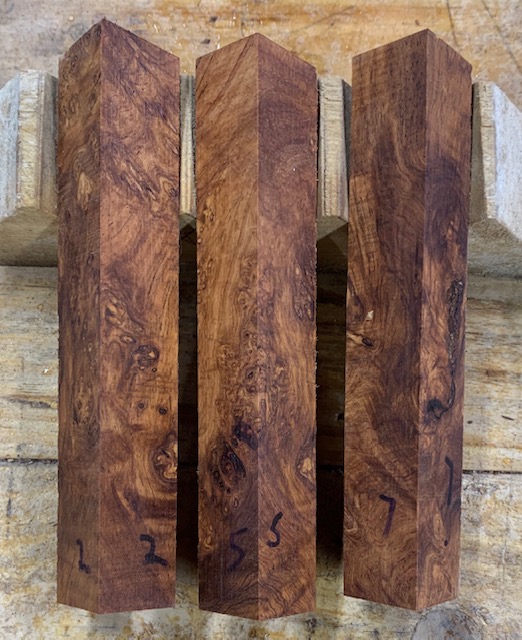 Shorts: $8ea
3/4 x 4"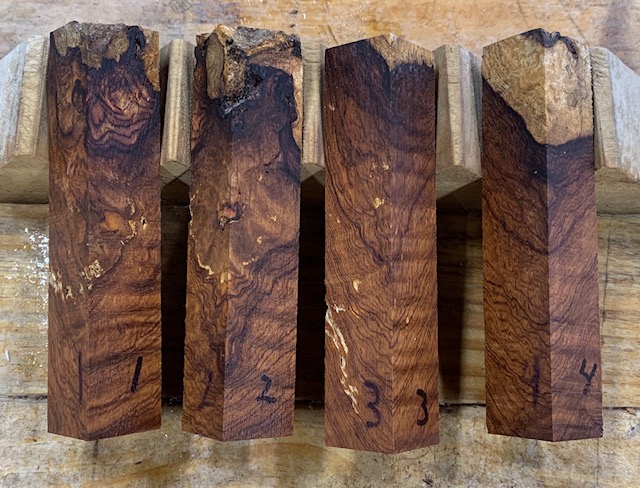 Tapered End cuts
5" long
#'s 2&3 = 5/8-1/2"
#4 = 3/4-1/2"
$4ea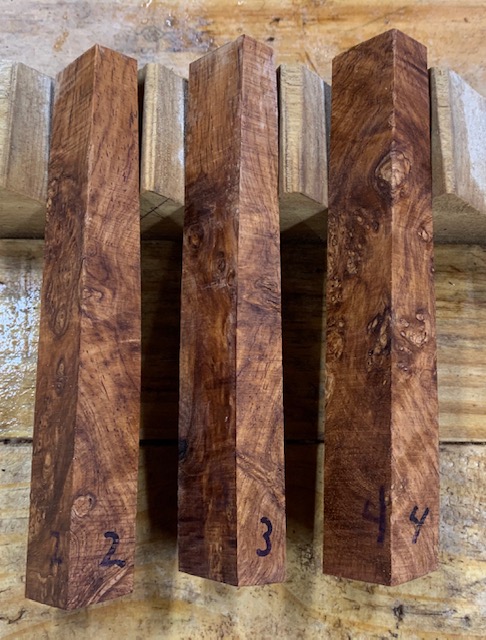 HRB Billets: These are not cut straight as you can see, my Bandsaw Blade wandered a bit and I stubbornly cut anyways instead of stopping until I got a new one. That was earlier this year. Got a new blade new but that do not help these look any better.
Still plenty of great wood on each of these pieces.
Shown dry. All 4 sides More photos upon request.
1= 9.25 x 1.5 x 1 1/8-3/4" $45
2= 9.25 x 1.5 x 1.5" $60
3= 9.25 x 1.25 x 1.25" $55
4=9.25 x 2 x 1 1/4-1 3/8" $60
All prices are Plus S/H. These will fit in a USPS Flat Rate Bubble Mailer. $8.50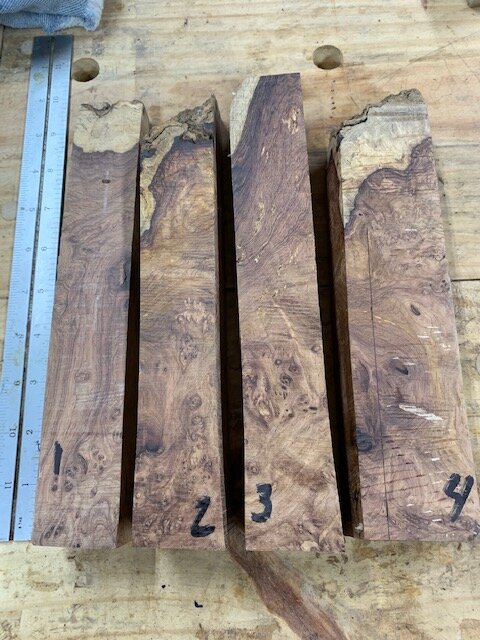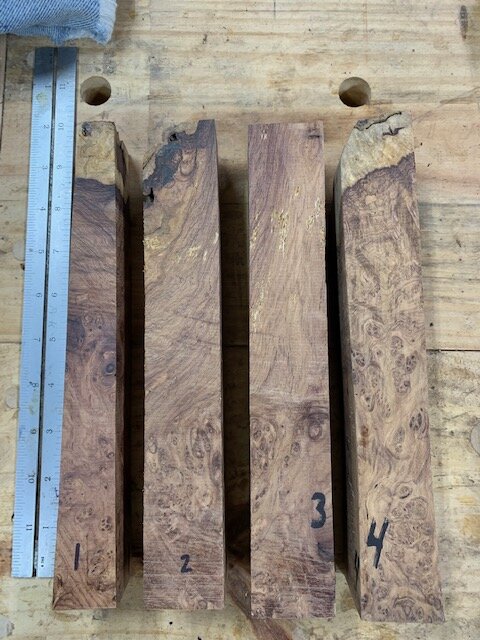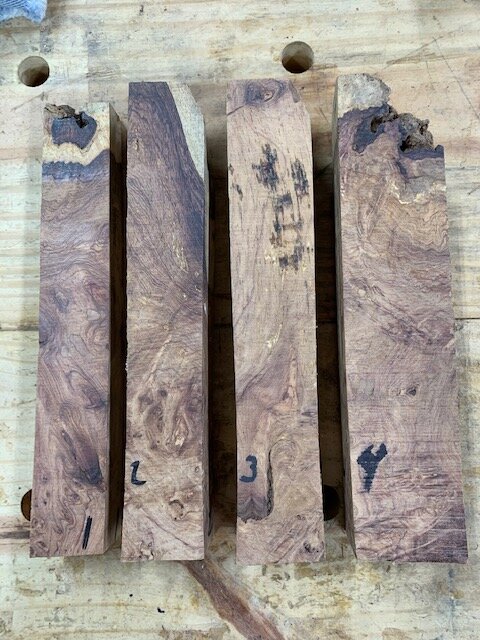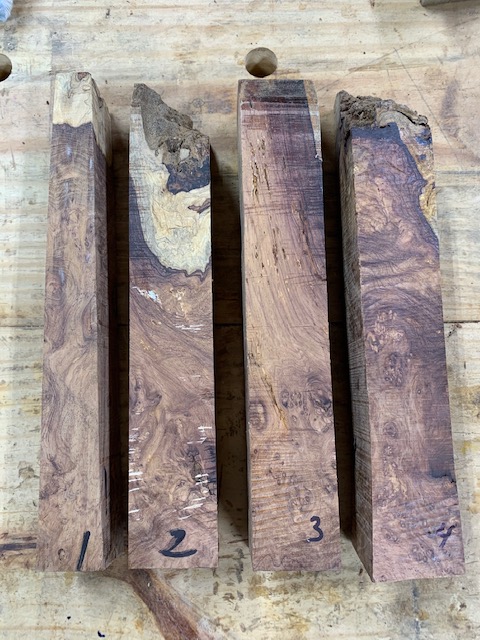 Last edited: