Joined

Dec 18, 2005
Messages

2,992
Location
Hi All,
This is what I did this weekend. Had the motor, had the arbor, had the pads, had the belt and had the time. I realize the pads aren't the correct type. I will pick up a couple of softer cloth ones as soon as I can.
It spins at somewhere in the neighborhood of 1600 to 1750 RPM's. The switch on the front controls it. It's the switch that was on the motor when it was on a drill press, so it will control the motor fine. I tossed together the box from Maple scraps I had around.
Here are a couple of picks,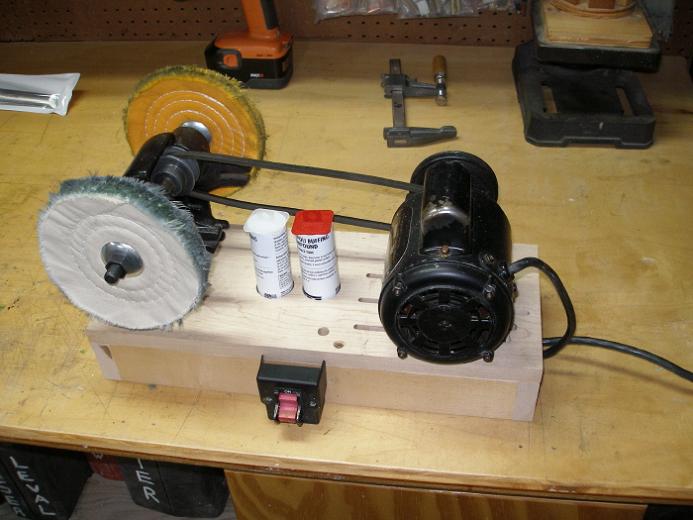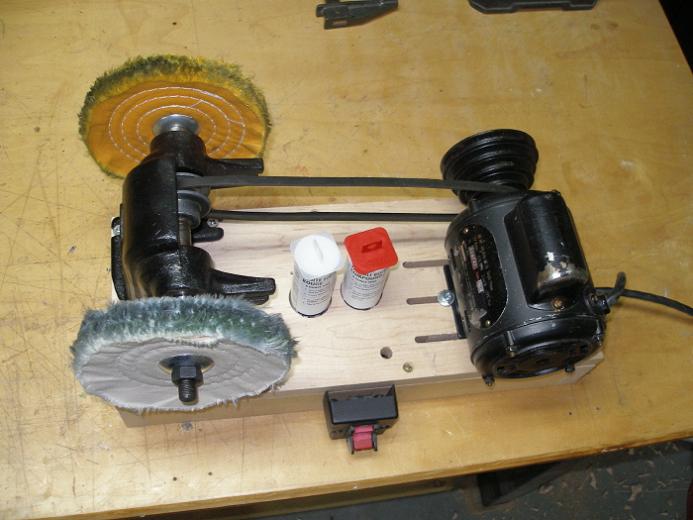 So, what'd ya think? Did a good job of keeping me busy for a few hours.
By the way, is this polishing compound what I need? I know the one is Tripoli. But what about the other one, the White Finishing Rouge? Is that similar to White Diamond? Here's a pick,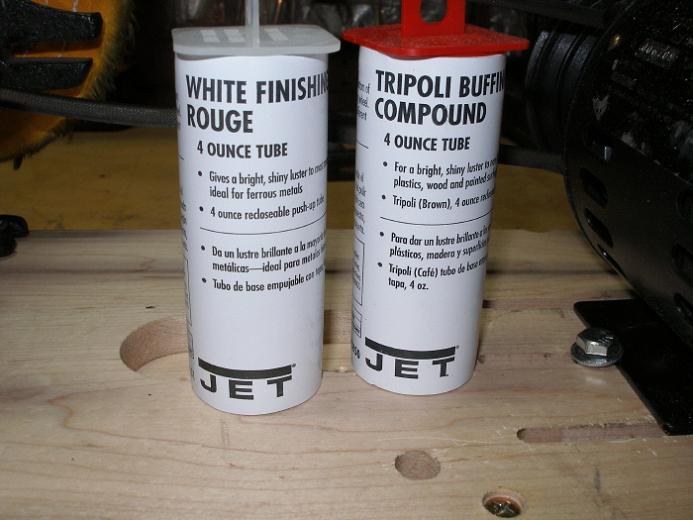 Thanks for looking,,,,,, and confirming how <s>cheap</s> frugal I am.