Joined

Aug 16, 2018
Messages

45
Location
I met Greg and his wife at the MPG this year, where he gave an engaging presentation on color casting. Besides successfully tempting me to hemorrhage even more money on this hobby he also talked about minimum amounts of pigmentation to add to casts from his experience. This was great to hear. I really enjoy turning hybrids but have noticed a lot of "homemade" acrylic blanks I've purchased skimp on the dyes/micas to color it. His comments made me hopeful about the blanks I got.
Here's one of their casts: a black ash burl for a coworker. The second picture shows the resin a bit better.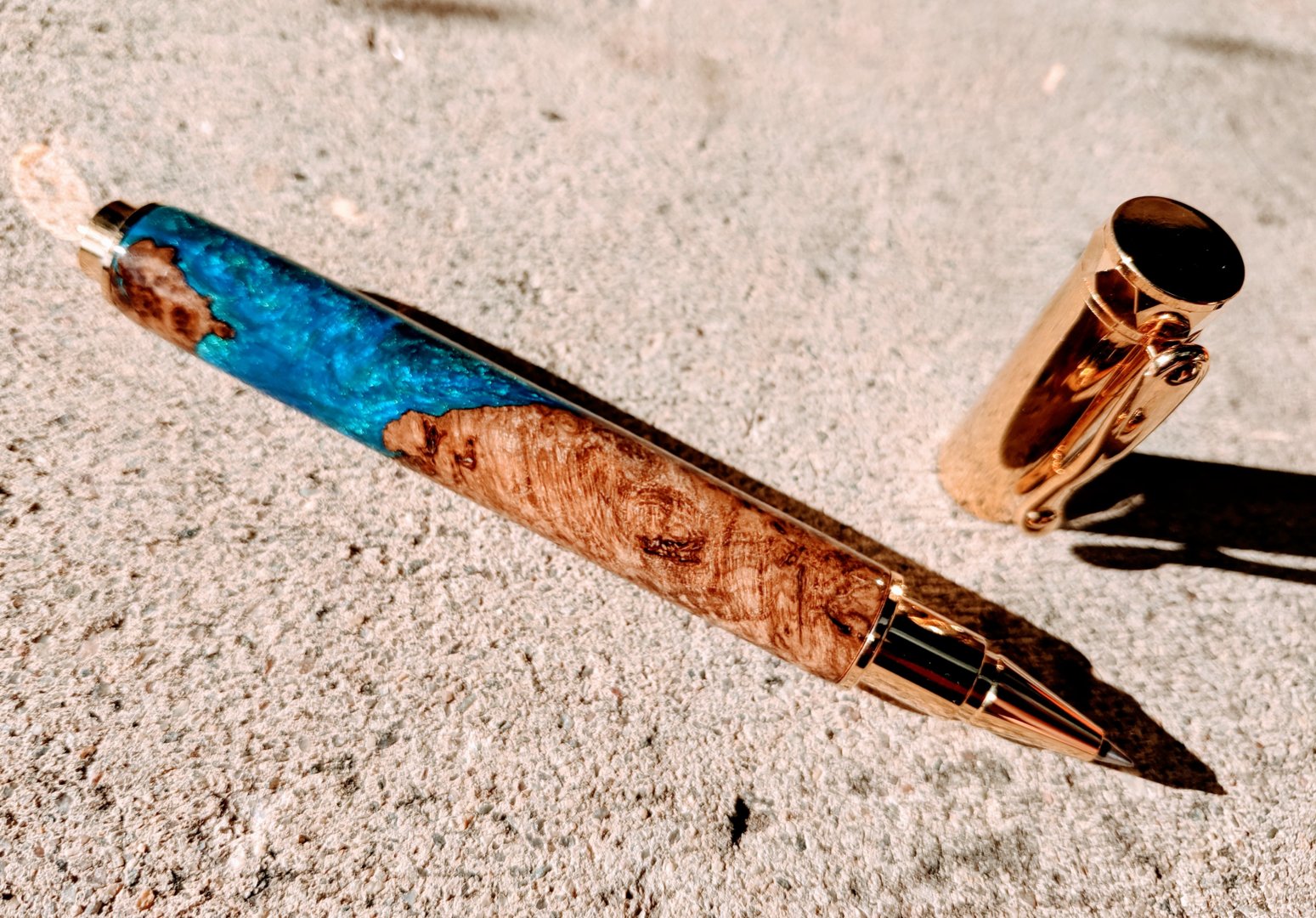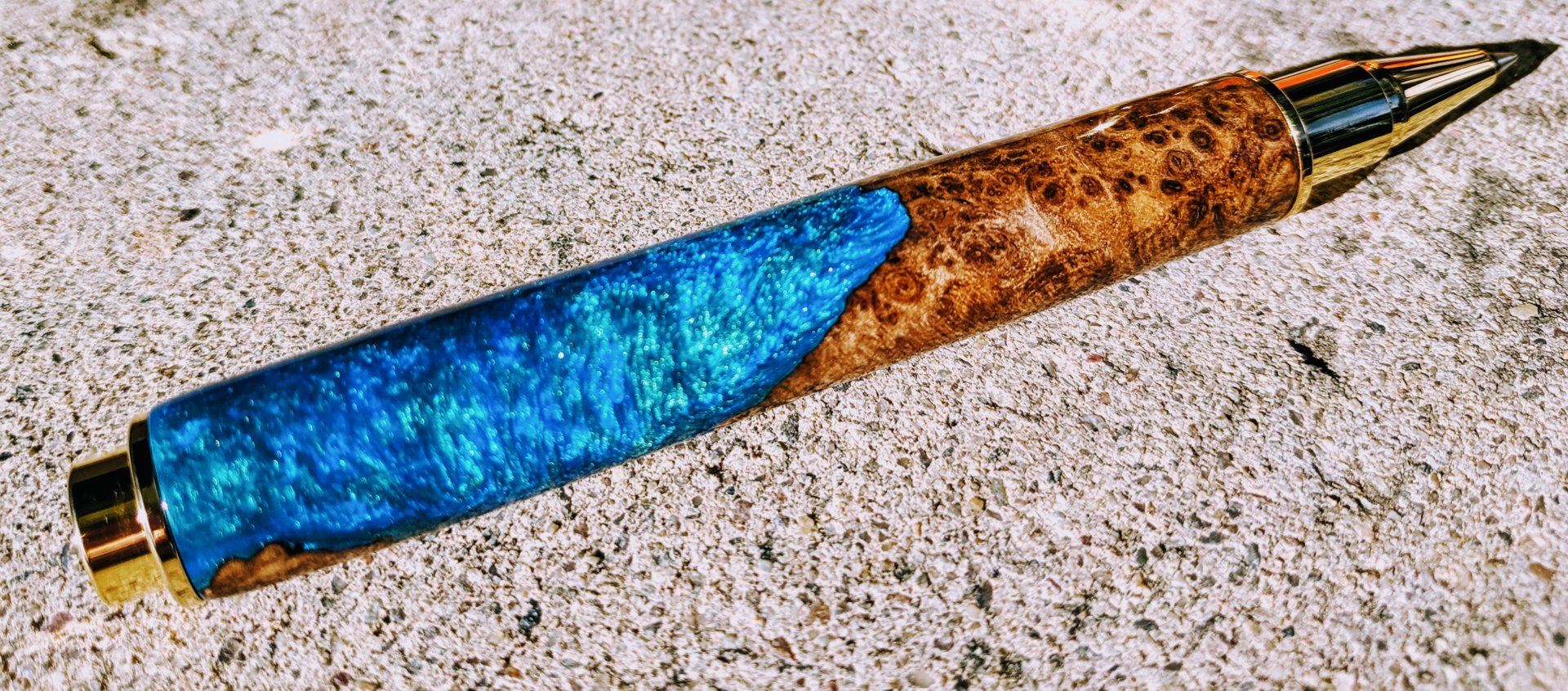 When buying from a new vendor I often don't backpaint to test coverage (then promptly give the pens away...), but I needn't have worried with GPC's blanks. Although Zens have thick(ish) walls I can't see any sign of the tube. All their blanks are Alumilite so it spun up like a song, a couple coats of Gluboost and it's done. Their pricing is fair and the quality is exceptional, along with them just being decent folk. All in all, a fun turn that didn't end in vague disappointment.
I wanted to put this cheer up in case other people are running into the same problem I was. It really was a shame I didn't have more room in my carry-on, because they also had some very vibrantly dyed burls I would've taken home. No website as of yet it looks like but their Facebook page is
here
. Looking forward to playing with more of their stuff; keep up the good work you two!