Joined

Aug 30, 2009
Messages

2,784
Location
This is the second exercise I've done in trying out a new 40mm prime lens (
Nikon Micro-Nikkor AF-S DX 40 mm f/2.8 G Lens)
on my camera and try for more dramatic photos by getting up close and personal with the pens to extract some details, using low a ISO setting and a fairly open aperture at f/6.3 to get a shallow depth of field and bring in some "bokeh" for more dramatic views. I also kept the exposure on the low side for added effect. Most were taken with the camera only about 6-7 inches from the point of focus, which I can't do with the zoom lens.
To really see the details you'll have to click on the thumbnails a couple times to get to the larger photo stored in Member Photo Album and once more to zoom in to awesome close details. It's almost scarey to see them up so close that the flaws in the components start becoming visible (not to mention the texture in the feathers!).
Right now I'm just playing around. Let me know your thoughts and opinions.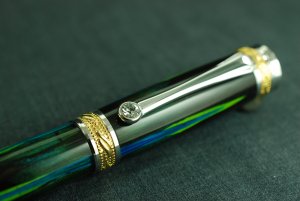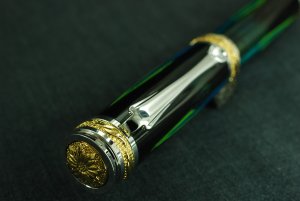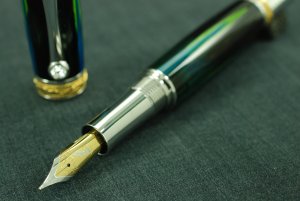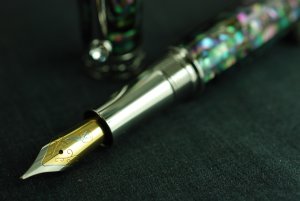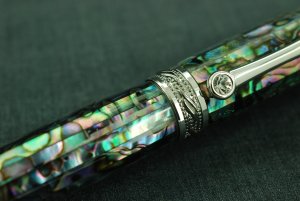 This is opposite of my standard overall photos that result in wider depth of field for overall clarity, which is what I've been using in my online listings up to now. Going forward, I think some like these might start showing up in the mix.
Last edited: