I recently turned a more expensive kit, with a faux stone blank. I tried to manage heat, and the blank did get warm, but not hot. When I first assembled the pen, it was in great condition...there were a couple hairline cracks that did not separate, that I think were due to slightly over-tightening the bushings (as I first noticed them while still on the bushings).
I let the fully assembled pen sit overnight, and the next day I noticed, in different areas than the hairlines (which are still hairlines), there were two new cracks: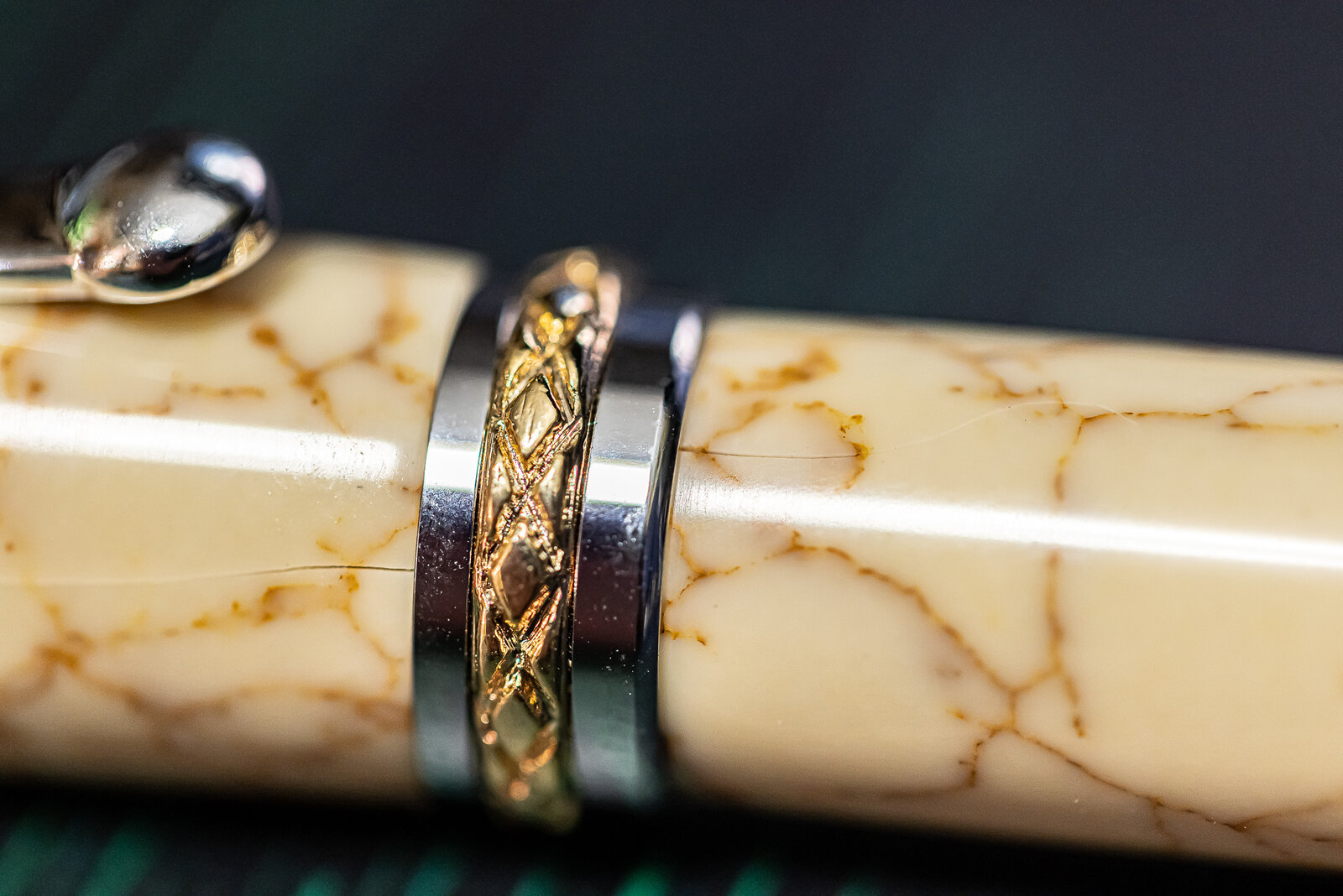 It gets a lot colder at night here, than it is during the days. Its high 80s, 90s during the day, and low 50s, sometimes even 40s at night. I let the house get cool, as I'm a furnace myself. I have been wondering if these could have been due to the blanks cooling? They were wet sanded for final finishing, through 12000 grit, so I don't think that really causes much heat (in fact, I figured that mgiht even cool the bit of warmth of the blanks from turning.)
Anyway...this was a nicer kit, and overall a decent amount of money. I don't think I can disassemble it, as the cap uses some plastic parts to protect the nib, and I haven't figured out a way to disassemble it without damaging that, at the very least. I am wondering if anyone has ever tried to repair a crack like this. I know I won't be able to entirely eliminate them, but I have the cutoff from the blank that was left over after cutting the part for the body and cap. These faux stone powderize when crushed...and I figure I should be able to make a filler of some kind... Just not really sure what the best binder might be. Has anyone ever done something like that? I feel the pen, which is beautiful otherwise, could still be a viable pen, if the cracks could be repaired.