Ok I'll admit it. I am enamored by the beautiful kitless pens that I see here and have rushed into something that admittedly I am probably not ready for and I for sure do not have tooling for some of the steps.
Be that as it may I could wait no longer. Here is my first kitless. Made from a dark green and black ebonite blank from exotic blanks and a Schmidt nib, section, converter. The cap snaps on.
I used my collet chuck and a live center. The ebonite was fun to turn. Sanded to 3000 grit and polished.
Questions, comments, and critiques welcome.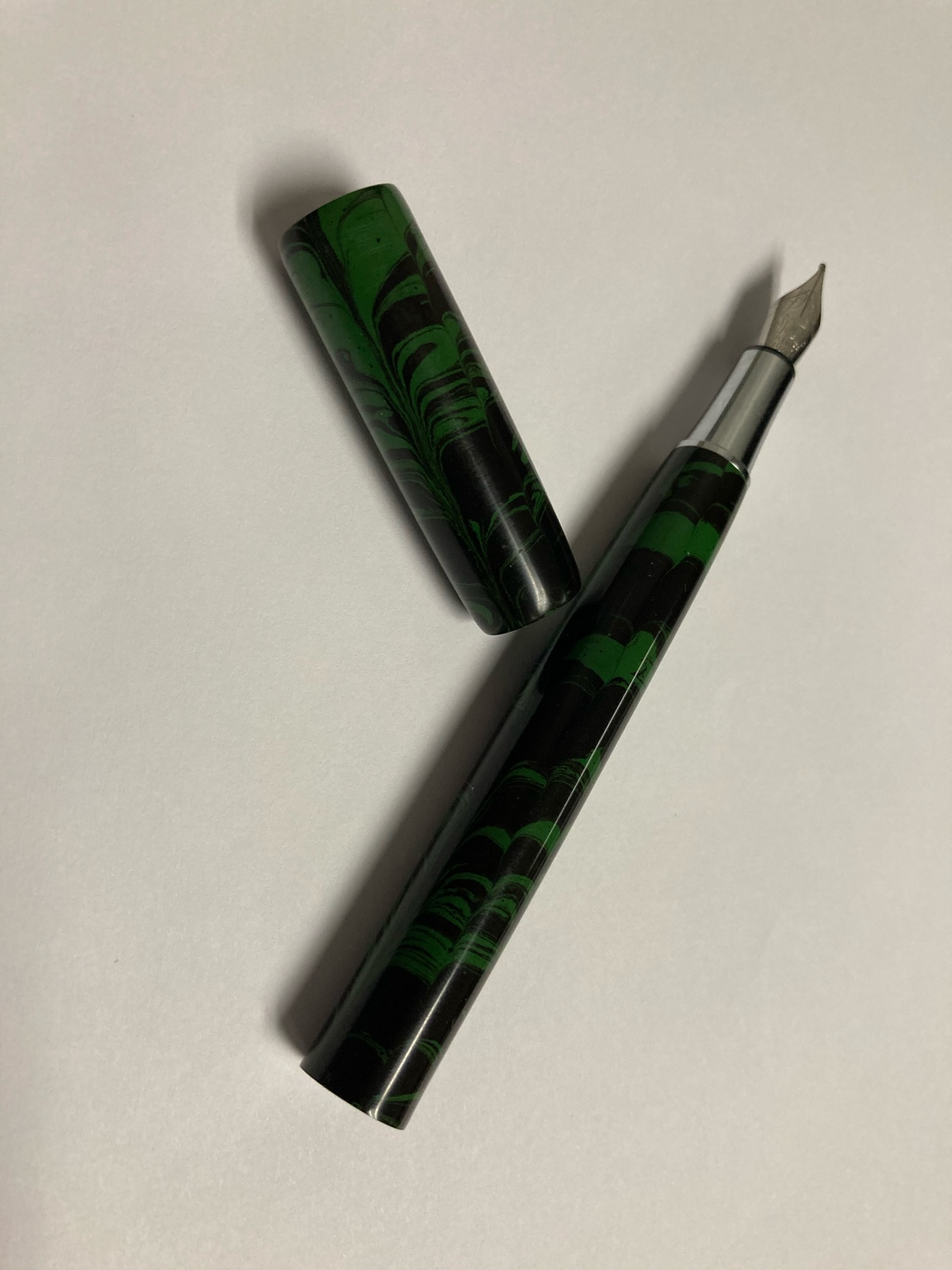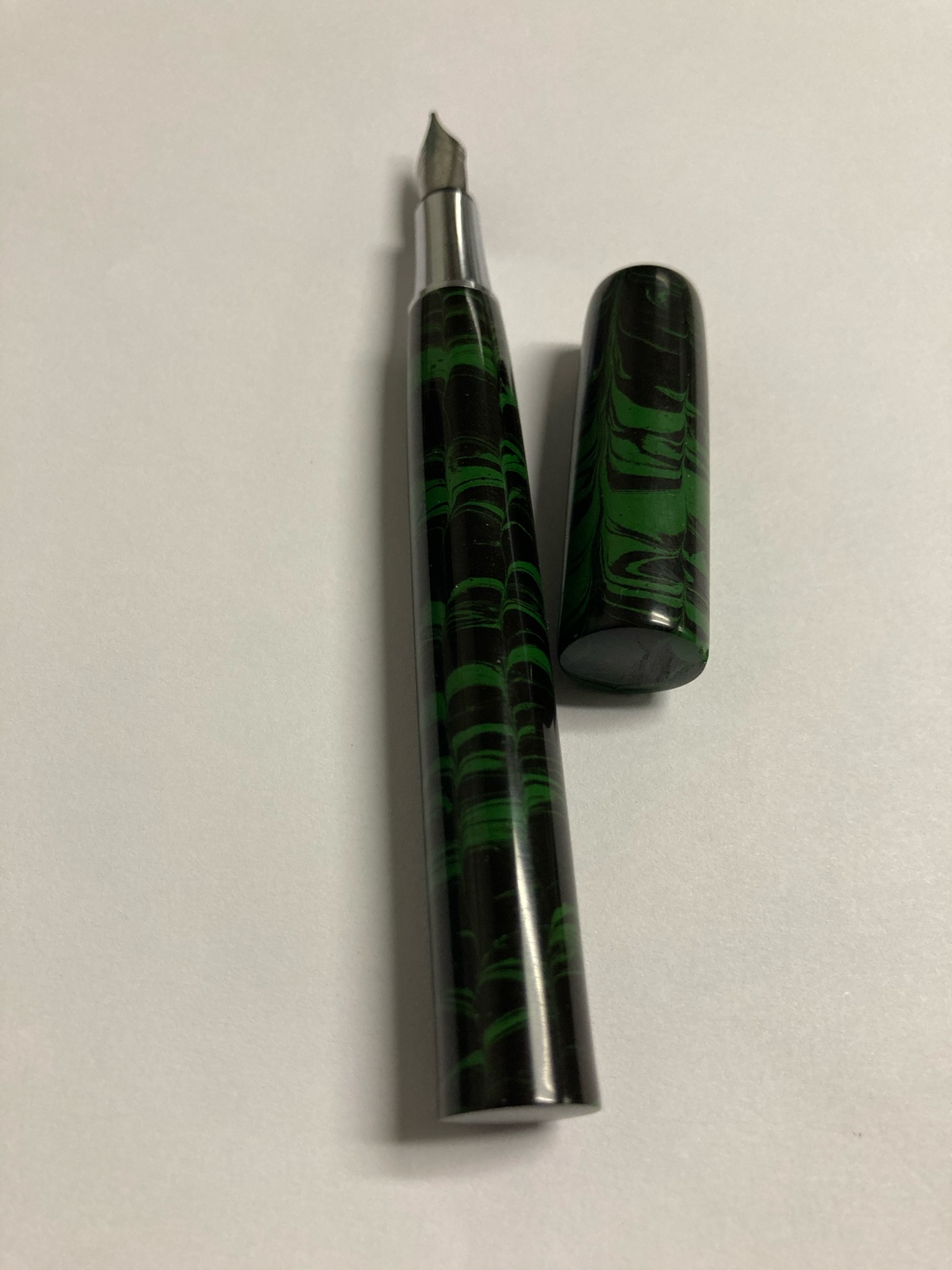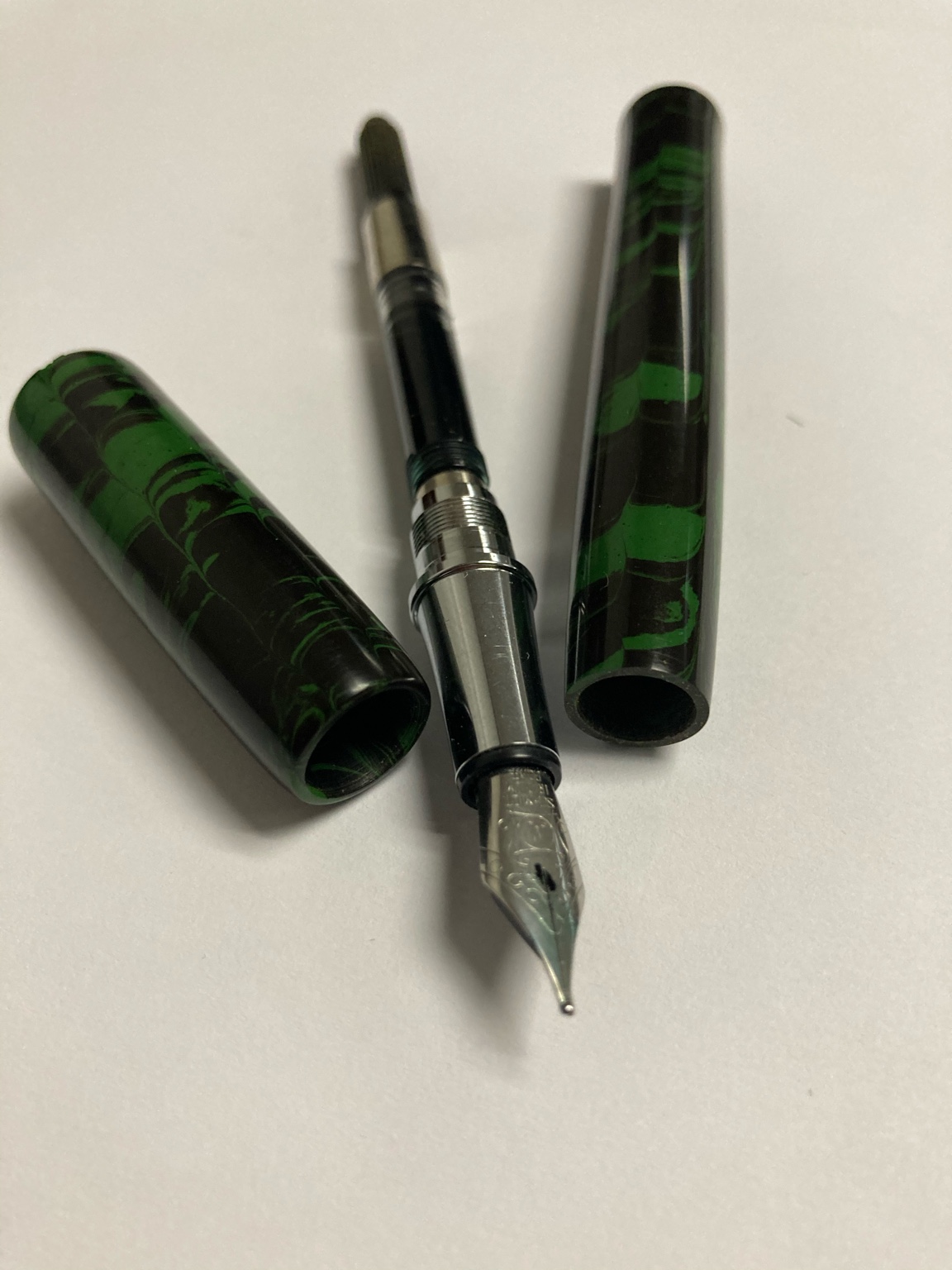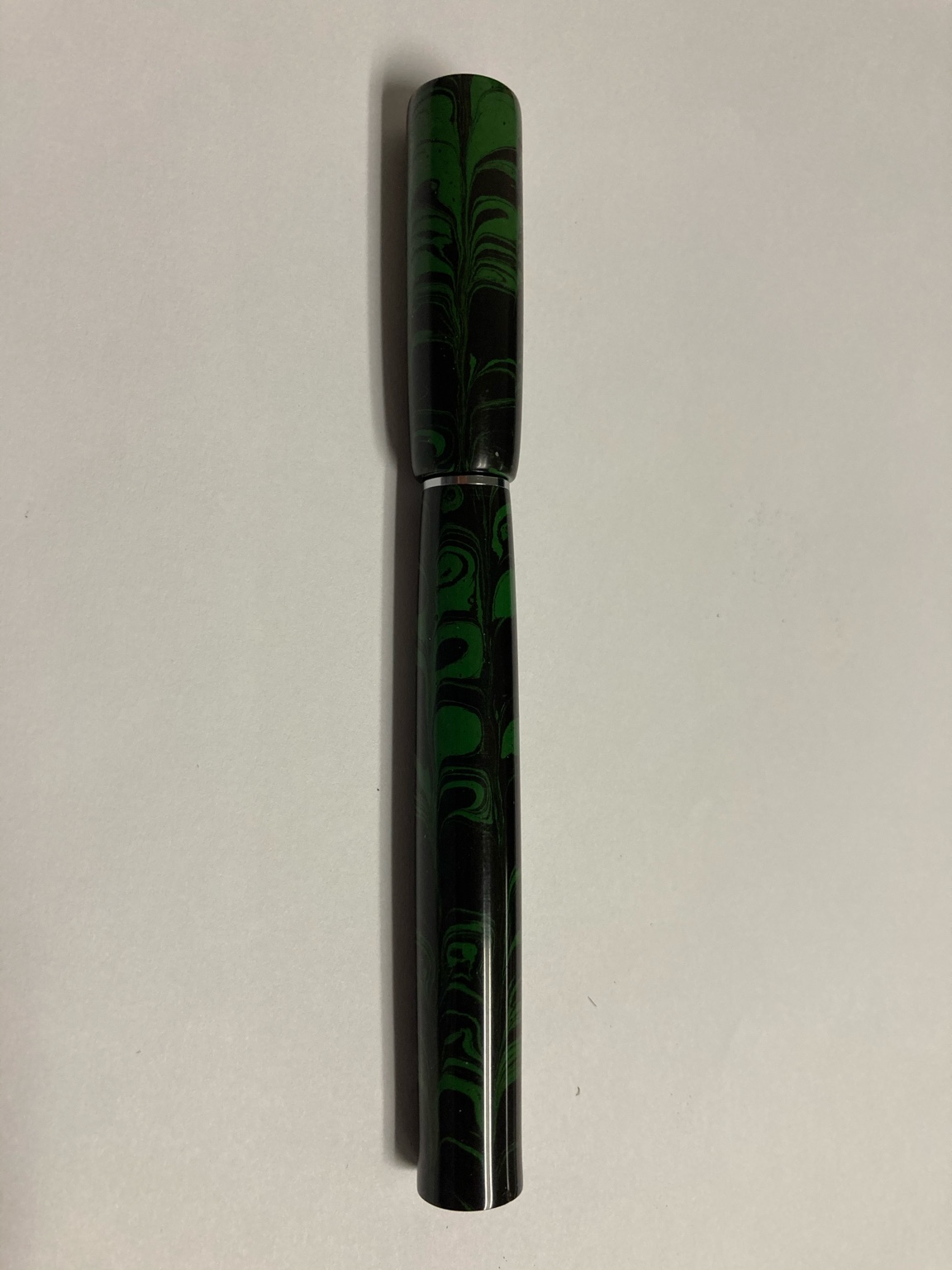 Sent from my iPhone using
Penturners.org mobile app