Joined

Mar 25, 2005
Messages

23,948
Location
If you study the origins of "penmaking", one of the early writers was Dick Sing. He wrote "picture tutorial" type books, which I read in the mid-1990's, starting my penturning "career".
Since the Chicago Chapter of the IAP has been formed through the efforts of Mark Dreyer, Dick Sing has attended every meeting just to watch and comment when appropriate. This month, Mark was able to wrangle Dick into doing a presentation.
Dick brought a cigar box full of goodies. Because he was a machinist for many years (for GM I found out today), listening to Dick is a study in precision. The line drawing on the whiteboard was to explain that the pen nib is not machined square, there is a slight slope--Dick proceeded to tell us how he adapted his blanks to accommodate that slope. In 20 years of penmaking, I had never thought of this---but Dick is a machinist, measures with micrometers and no detail is too minute to consider.
It was a real treat listening to "Father Sing"--I hope all of you have this opportunity at some time!!
Here are a couple pictures from the presentation: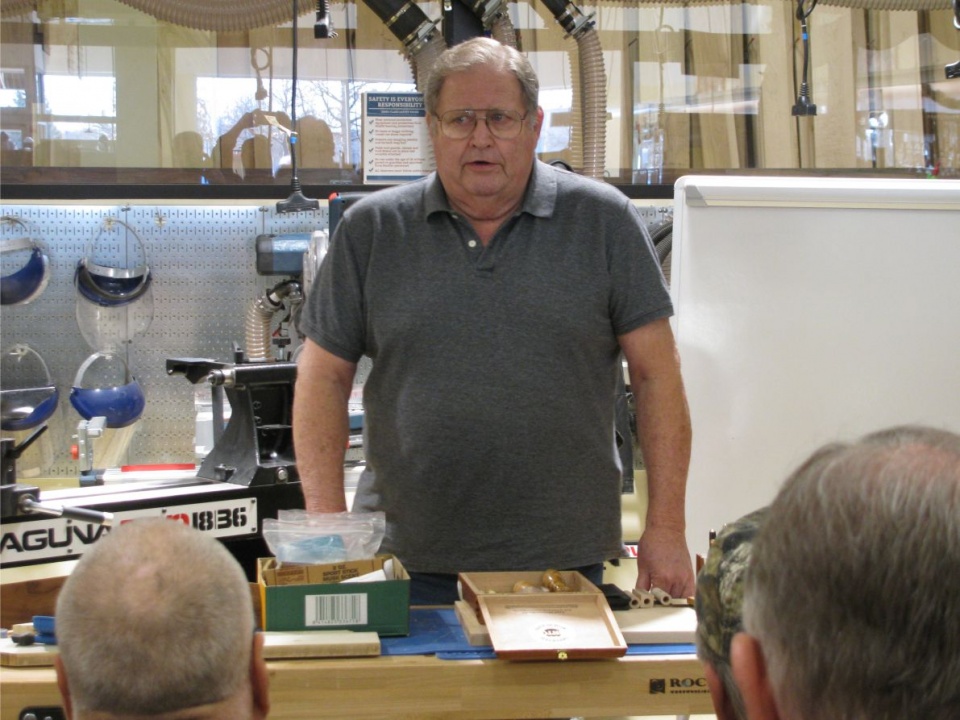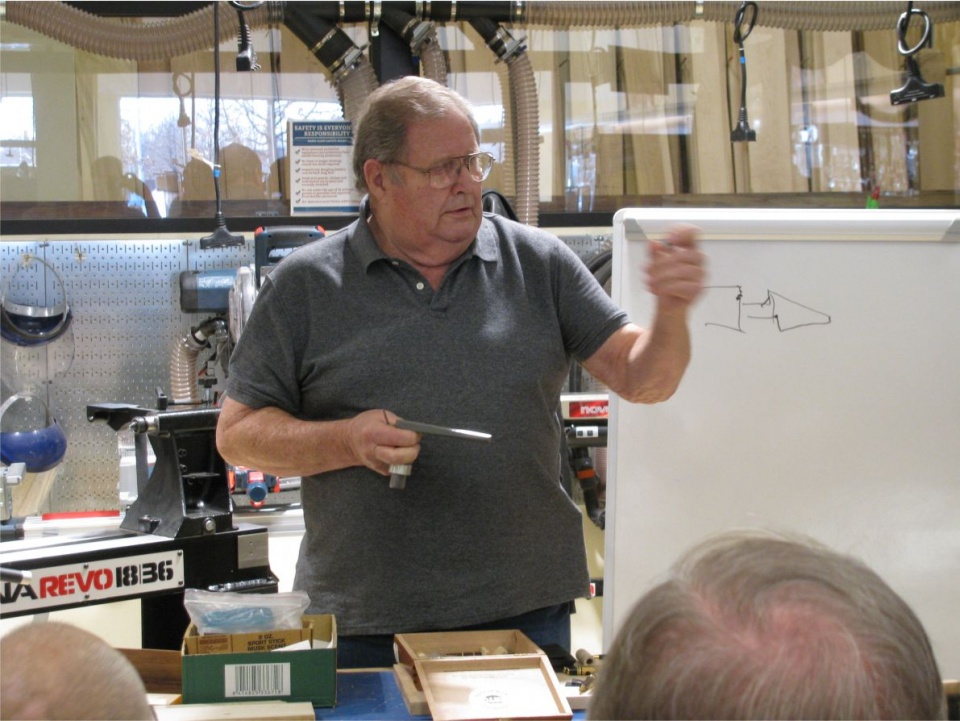 My sincere thanks to Dick and to Mark for arranging this presentation. You can never get enough of a true master and gentleman--Dick Sing IS both!! (and his wife, Cindy was a treat, as always!!)