Joined

Nov 14, 2005
Messages

397
Location
On 05MAR2020 I began burning all my vacation & other PTO hours in preparation for retiring on 23APRIL2020. I'll go back in to the plant on the 23rd to work my last day. Well the last day will actually be only a couple hours to sign my termination papers, say good-bye to my crew, turn in my keys and ID badges. These past two weeks have been great. . . I could actually feel the pressure and stress leaving my body the first couple days I was off, it was an awesome feeling.
41 years of shift work and my sleep pattern is not used to one steady schedule, still trying to get accustom to being home with my wife and dog every night schedule.
Every Pen Gathering I've seen advertised in the past has fallen on a weekend I had to work or it was a weekend I had to spend doing things that were put off or delayed due to my work schedule. I attended the M.A.D. Pen Gathering in West Monroe, Louisiana over the weekend and despite the limited number of vendors and folks that attended due to the virus scare/over reaction, I had a good time. Now I'm looking forward to Waco.
While I was in West Monroe I delivered three pens to a cousin that had provided me with some wood from a pecan tree on my grandparents farm. We have a lot of memories of our grandparents and events that are tied to that tree and it was like a loss of a family member when it have to be removed.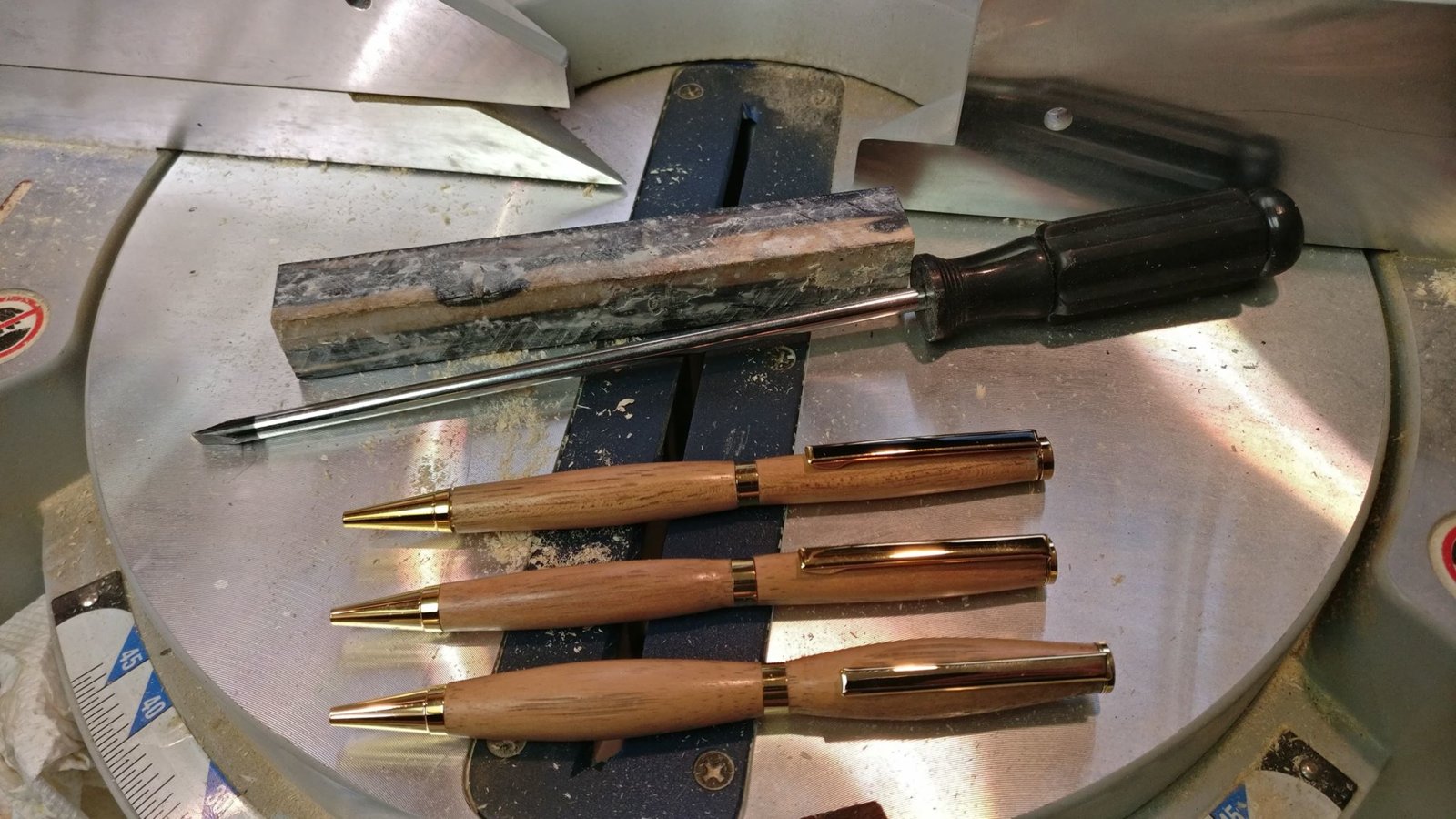 While I was out at the farm I noticed a slab of an old Pin Oak sitting by the driveway and asked my aunt that lives in the old farmhouse about it ans was told she was waiting on one of her sons to come get it and take it to the burn pile so I grabbed an ax out of the tool to see about quartering the slab so hopefully I could get it small enough I could lift it. My aunt's daughter-in-law showed up and said my cousin had a chainsaw and she would go get it. Well as I was finishing the pin oak she found out about the pecan pens and said my cousin had a bunch of the tree on the burn pile and I could have all I wanted so . . .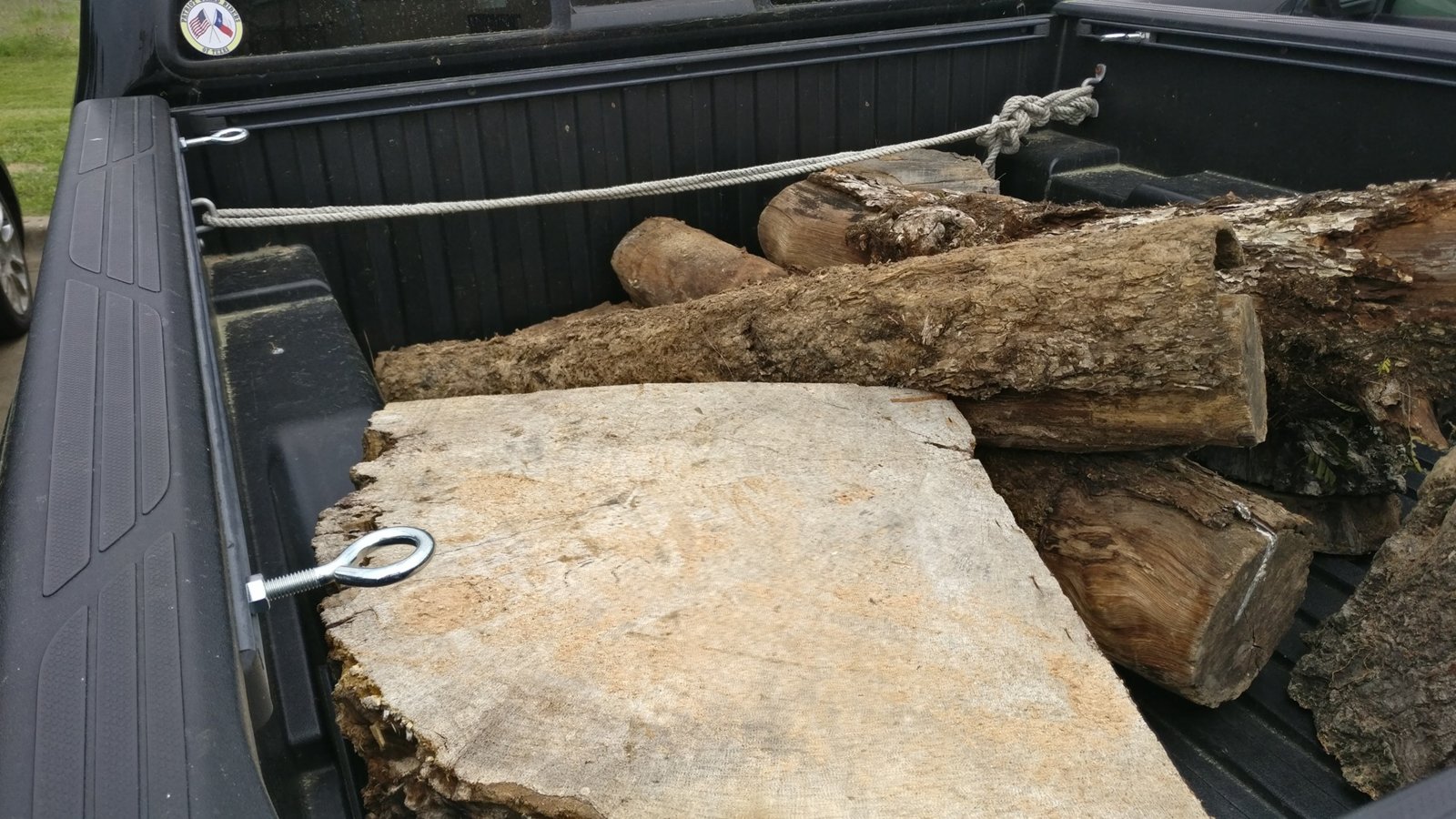 I couldn't get to a lot of the pecan because of all the large pine logs on top of it. I've let my cousin know that if he can push the pine off of the pecan with his tractor, I will return for the rest of it.
After I returned to the Houston area a friend saw my comment on Facebook about the wood and called me to see if I wanted some Persimmon. He had cut down a Persimmon and still had some of it that hadn't been burnt and i was welcome to it. So I ran over and grabbed it. While I was there he showed me the next tree, also persimmon that he will be cutting down this fall and said he would let me know so I can get the whole tree. This next one is the largest Persimmon I've ever laid eyes on.