Joined

Feb 15, 2016
Messages

1,451
Location
While pondering the age old question of which came first, the duck or the egg, I was stumped again.
Preferring more tangible challenges, I made a duck egg and spalted tamarind bottle stopper.
Steps:
Duck egg contents blown out, egg then sanitized with Clorox bleach.
Acrylic paint handmade with mica powder, raw pigment, and Golden brand GAC 100 acrylic polymer.
Egg painted, then blown dry.
Random lines engraved with a high speed rotary tool - abstract Asian style design, but no intentional characters.
Spalted tamarind pedestal bottom countersunk, drilled, fitted with a Ruth Niles threaded brass insert, turned with a skew, detailed with a carbide detailer; not sanded.
Pedestal top hollowed out to receive the egg.
Egg centered on the lathe, epoxied into the pedestal.
Alumilite UV brushed onto the egg, and gently warmed with a low temperature heat gun to avoid bubbles.
UV resin then cured x 30 seconds with a 250 watt UV flood lamp, which operates in the ideal wavelength range of 365 nanometers.
Second UV coat applied, lamp cured as previously.
Ruth Niles stopper screwed into the brass fitting.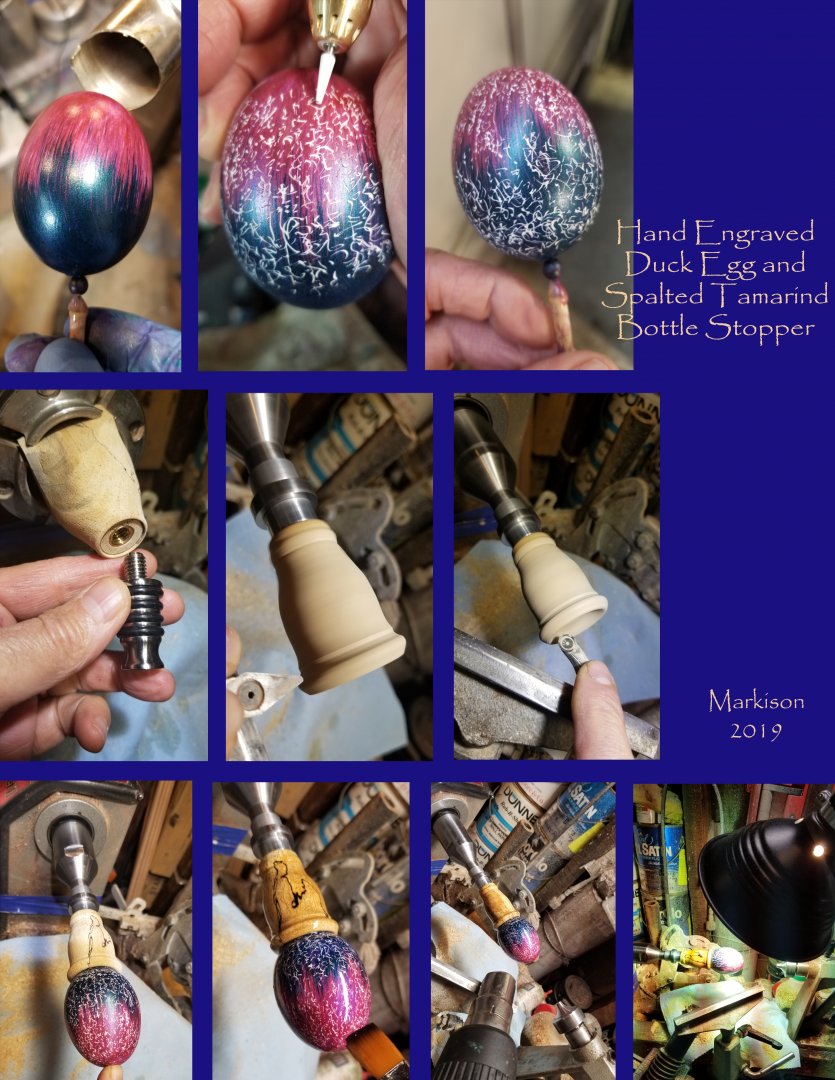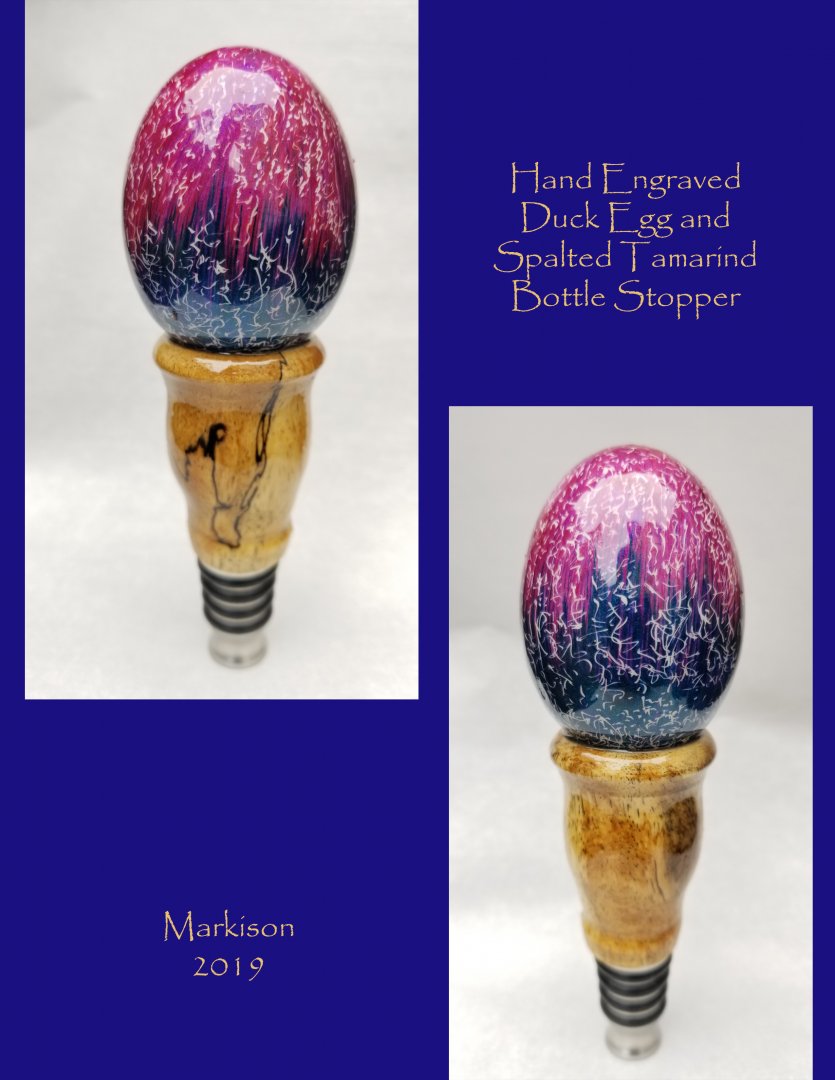 This is a "rehearsal" for some forthcoming projects.
The UV resin works well and cures hard.
Jeff and colleagues - thanks again for all of your incredible work!
Best regards - Bob