Administrator
Staff member
Joined

Dec 5, 2003
Messages

8,225
Location
Winners announced below in This Post
HAPPY 5TH BIRTHDAY TO US!
It's time for another Donation Drawing! This isn't a contest, and it isn't a raffle.
It's a simple way to show your support for the site during our Birthday Bash!
​
$25 - Your name in the hat.
$50 - Your name in the hat and a commemorative coffee mug.
MUGS ARE GONE
PayPal no longer accepted
. See
THIS POST
Contact me via PM for an alternate means of getting your donation to us.
(OR Check or money order by 2/28/09 to: Jeff Brown, 23618 Concord Dr., Westlake, OH 44145)[/SIZE]
PLEASE! Include your member name with your money order!!!
During February 2009, every donation of $25 or more puts your name in a drawing for one the great prizes listed below.
LOTS more great and valuable prizes will be added throughout the month.
A larger donation does not increase your chance of winning, however, if you donate $50 or more, I'll also send you a limited edition (only 80 are available!) 5th anniversary coffee mug. (Shipping is on me, but if you are outside the US and want to help with that, THANKS!)
Here's how it works.
At the end of the month, slips of paper with the names of all members who donated will go in a bag. I will then draw the names one at a time and award the prizes in the sequence they are shown in this post. There isn't a "grand prize" -- it just might happen that the most expensive prize is the 8th or 12th awarded.
Here are the donation drawing prizes!​
1 set of "Texas Worthless Wood Blanks"™
From
TurnTex Woodworks
$90 value
(1 each of Mescalbean, Agarita, Escarpment Cherry, Hill Country Ironwood, Escarpment Live Oak, Redbud)
With the famous
Taste of Texas Sampler
(Unfortunately, no photo available)
6 "Original Cactus Blanks"™ with a Taste of Texas Sampler from
TurnTex Woodworks
$130 Value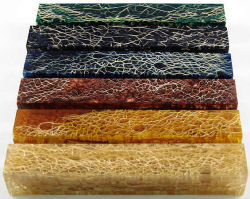 Bigger pic in a post below.
Official IAP Turning Smock
You'll have a choice of LG, XL, or XXL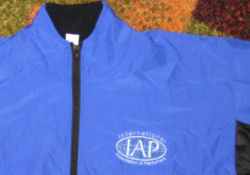 Bigger pic in a post below.
12 stabilized blanks from
Ankrom Exotics
$100 Value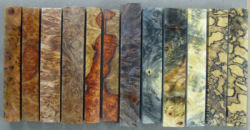 Bigger pic in the post below.
Casing Pen Kits from [profile]pssherman[/profile]
5 powder coated military casings/bullets with transmissions installed.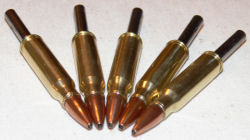 Bigger pic in the post below.
Drill Doctor Model 750X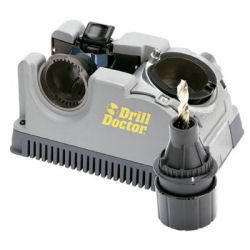 Larger photos and details below.
Artisan Spindle Gouge 3/8"
from
Craft Supplies USA
$28 Value
We have TWO of these to award!
Complete casting setup from Curtis Seebeck ([profile]MesquiteMan[/profile])
$300 value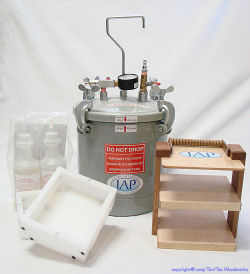 See post below for bigger photo and full description.
Wolverine Sharpening System
from
Craft Supplies USA
$155 Value
(Grinder Not Included!)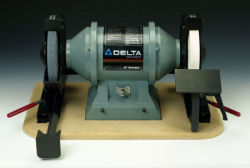 See post below for description.
4 Circuit Board Pen Kits and 4 Bowling Ball Blanks from Bruce Egolf ([profile]Bruce119[/profile])
Kryo Spindle Gouge
from
Craft Supplies USA
$39 Value
We have TWO of these to award!
10 Tru-Stone Blanks from Richard DeArment ([profile]randbcrafts[/profile])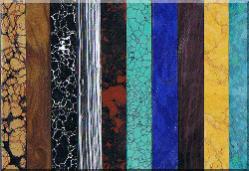 See a larger photo below...
A Fountain Pen Experts Kit from
Heritage Pens
$400 Value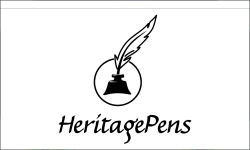 See post below for a full description.
A pack of 20 Inlace Acrylester pen blanks from
WoodTurningz, Inc.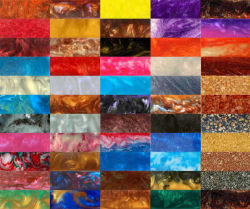 10 Sierra Elegant Stars & Stripe Inlay Kits from
LazerLinez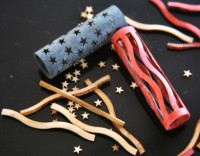 A $100 Gift Certificate from
Berea Hardwoods
Penturning Tool Set from
Crown Hand Tools Ltd.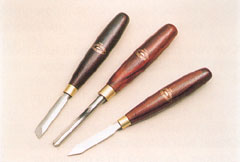 Pen Press / Drilling Jig from
Rockler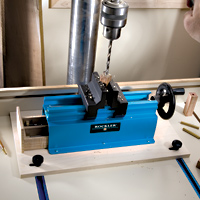 Wood Buff Kit from
The Beall Tool Company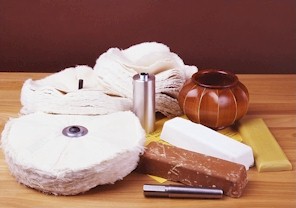 To make a donation, simply click the PayPal graphic at the top of this post.
As always, my sincere thanks for your continued generous support.