Hi all, Apologies if this has been covered before, and I just wasn't looking in the right place. I wanted to know if folks had ideas on how to make crushed pearl-type blanks. I was thinking of buying some crushed mother of pearl that is used for inlay material, but that seems expensive to turn into a pen blank. One blank looks like it could take $10-15 worth of pearl, and so I figure there's got to be a better way since I see them sell for $3-6.
I was also curious if there's any magic to making multi-colored blanks like this: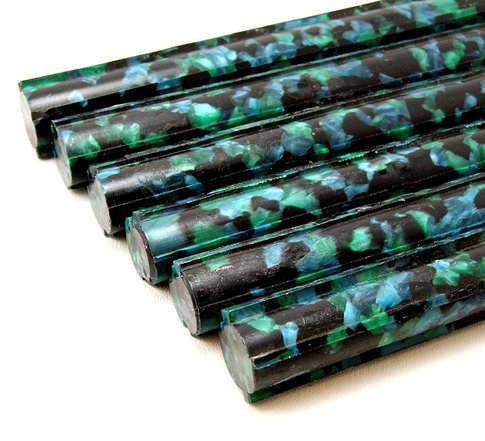 . I assume folks pour some acrylic or resin chunks of varying color, and then cast it all in a binder resin. Any tips on how to get the small chunks to be of random size and shape?