Joined

May 31, 2010
Messages

740
Location
I was rummaging around in some boxes of blanks and I found this one labeled "Carolina Cherry", it came in a box of blanks that I won when I entered one of my bullet pens in the "Real Ammo Challenge" a few years ago.
The box of blanks came from Sylvanite.
Since it came from the USA, I thought it fitting to put it on a "Made in the USA" kit from Lazerlinez, I think its called "Eagle".
It has a CA finish.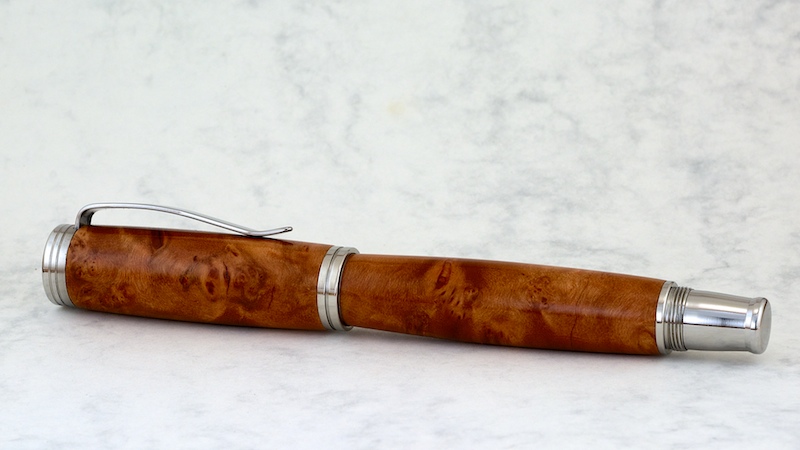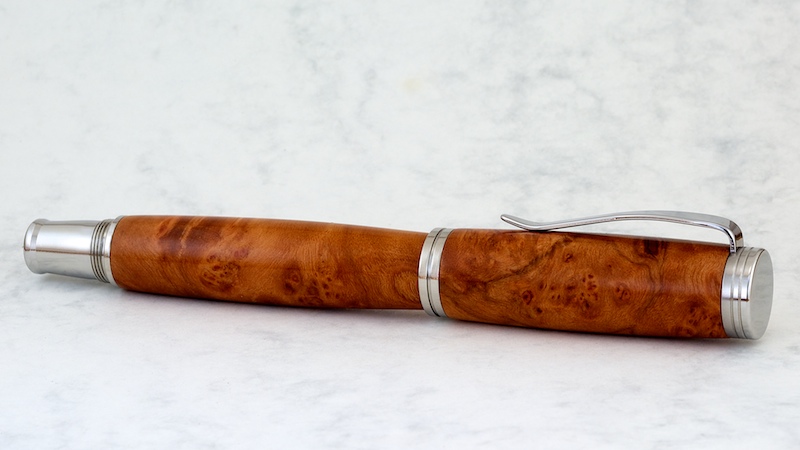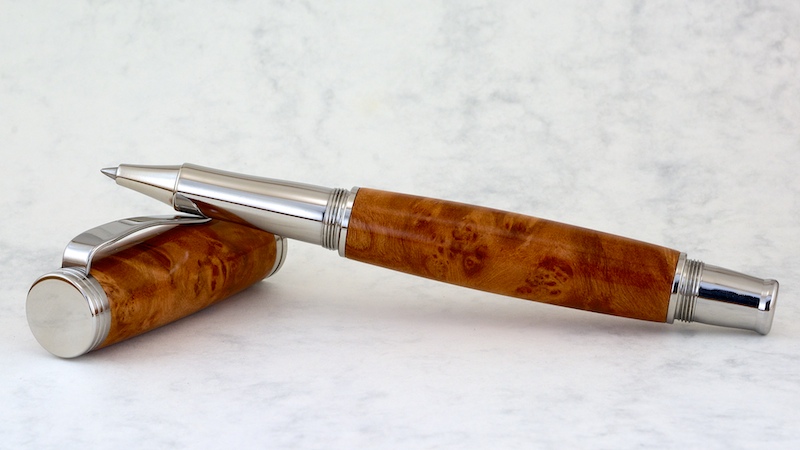 Last edited: