Joined

Feb 15, 2016
Messages

1,622
Location
A flower fancier asked me if a bud vase could bud.
Yes, probably - would you like one?
Yes.
Steps:
Cone 6 porcelain clay made from an old 1960's recipe in the Ceramics Monthly magazine
Wheel-thrown main body of the vase
Form rested under a plastic bag x 24 hours
Buds separately thrown on the wheel, attached with clay slip, ends finished with fingers and sticks
Budding vase dried under plastic bag x 3 more days
Airbrushed background underglaze tones
Hand brushed more saturated underglazes on a simple rotating setup
Dried in a warm room x 10 days
Bisque fired
Glazed with zinc-free clear glaze
Final fired at cone 6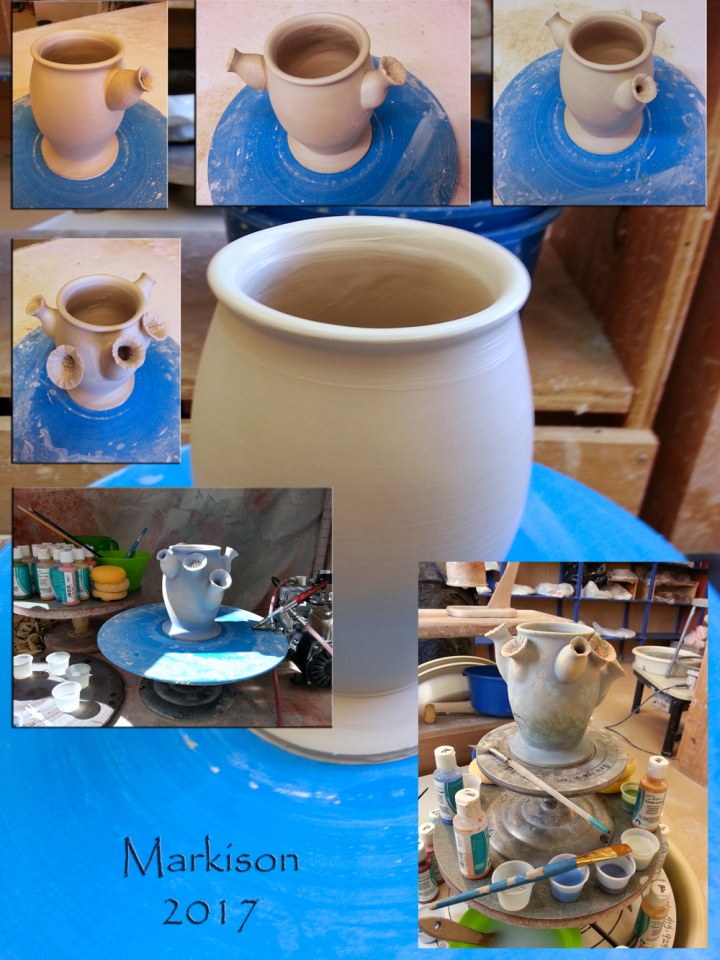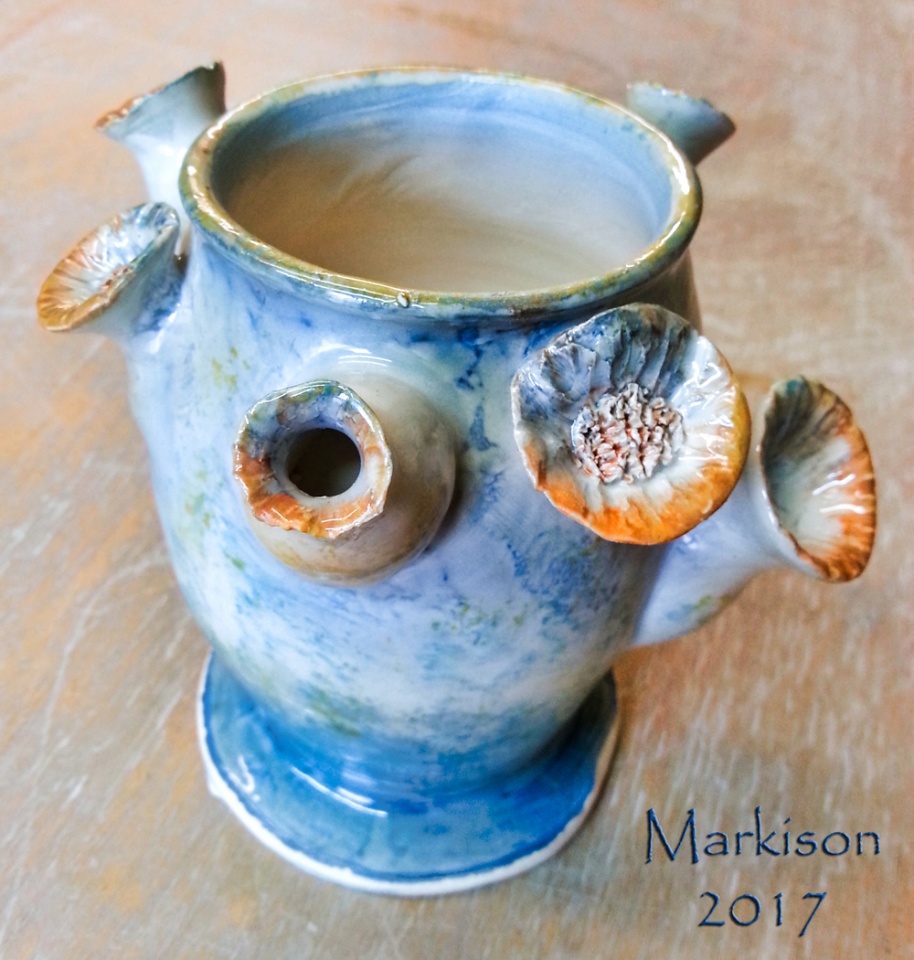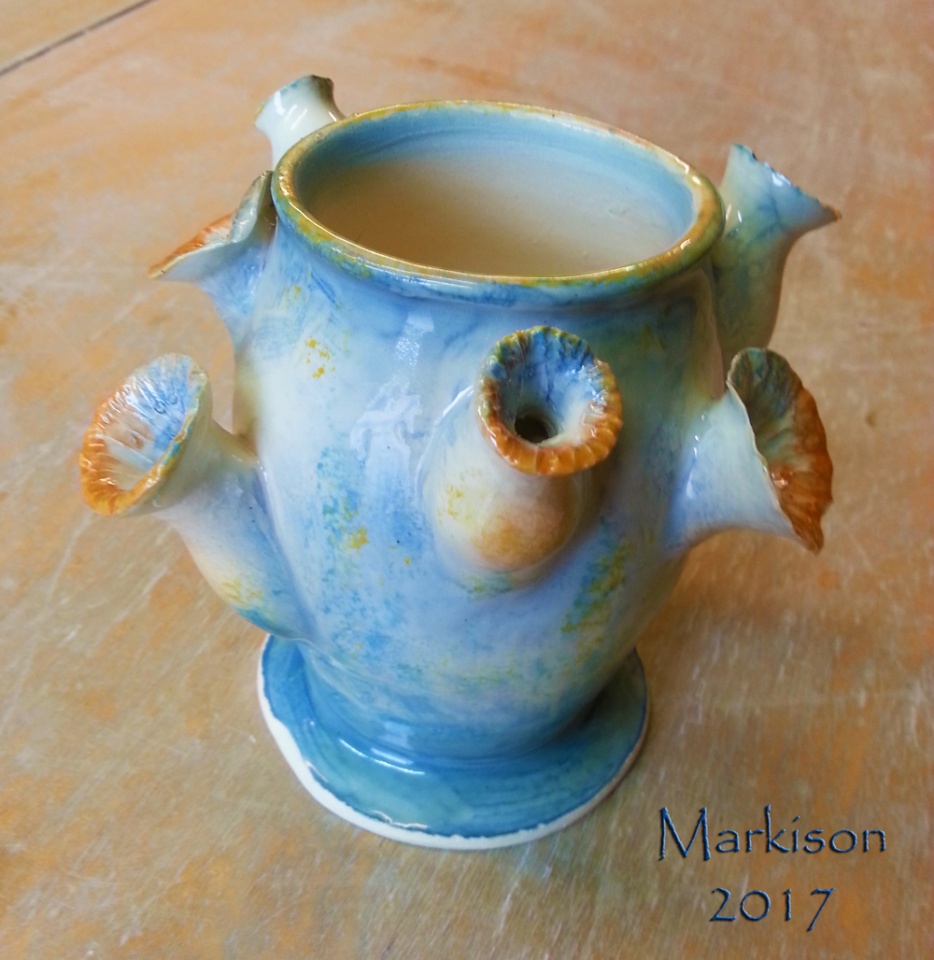 She likes it a lot - we'd never seen one of these before. She reports that the other vases are a bit envious - made me think of Rudolph the red nosed reindeer.
I'm thinking of lathe-turning one (or more) with a little help from the belt and spindle sander and some carving tools. Clay might be messy, but wood would work.
Happy Saturday to all - Bob
Last edited: