Joined

Mar 17, 2016
Messages

936
Location
I am going to be making a larger number of bottle stoppers and wanted to find or make a display stand.
I was on Amazon.com and found the following item which seems to make a good fit: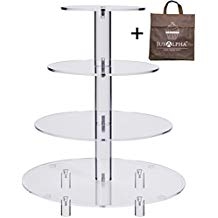 View in Gallery
Here is a link to the actual item:
https://www.amazon.com/Jusalpha-Acrylic-Stand-cupcake-Dessert-Stand-tea/dp/B0149BLJ1E/ref=sr_1_1?s=industrial&ie=UTF8&qid=1546533466&sr=1-1&keywords=Jusalpha+4+Tier+Acrylic+Glass+Round+Cake+Stand-cupcake+Stand
The information provided says that there is 4 inches between the tiers which is plenty of room for me since my stoppers are 3 1/2 inches tall. I was thinking that I would not need any holes since these are the stoppers that I use: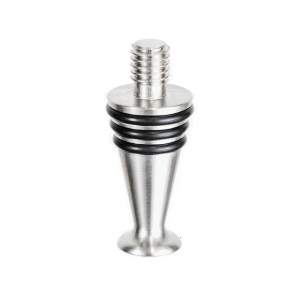 View in Gallery
Here is the link to the website where I get them from:
https://www.stainlessbottlestoppers.com/product/701/
They are made in Pennsylvania and are made out of 304 SS.