Joined

Feb 15, 2016
Messages

1,561
Location
I've been hooked on bolo ties since they became popular in the 1950's. These are few that I've made over the last several months - pleasant time painting, drawing and compositing images, and some quick wood turning. This was also a good chance to revitalize some of my earlier watercolor, colored pencil, ink, gouache, oil, and airbrush paintings (and photographs taken by me and my pals) that haven't seen much light over 5+ decades.
Steps:
Create the artwork, macro photograph it, retouch it in Photoshop, Luminar, etc.
I "refreshed" the produce labels in Painter 2020 software.
Create and add vector graphics in Illustrator (eg. clock faces), and create digital background in various software.
Composite images in Photoshop.
Print to metallic photo stock - and I like
www.MPix.com
(professional photo lab).
Cut out the printed image.
Epoxy into a bronze or copper bezel.
Dome with Brilliant epoxy resin from
www.little-windows.com
, pre-warmed to 72 degrees.
Pop any bubbles with a small butane torch.
Let cure under a dust cover for 2 weeks.
Lathe turn some olive wood, chechen, or rosewood.
Start the inlay cavity with a Forstner bit, then refine it with carbide tools.
Texture or don't texture with Sorby spiraling/texturing tools.
Sand, add tung oil or no finish, then buff while still on the lathe.
Cut off the wood setting with a jewelers saw.
Epoxy the bezeled/domed image into the cavity.
Epoxy the bolo slide onto the back, run a 30-36" length of braided leather cord, epoxy the tips, and wear it (also easy to sanitize in the current plague in the event that you may encounter another human).
Here's a sampling of the 100+ bolo ties born over the past several months - warning: could be addicting: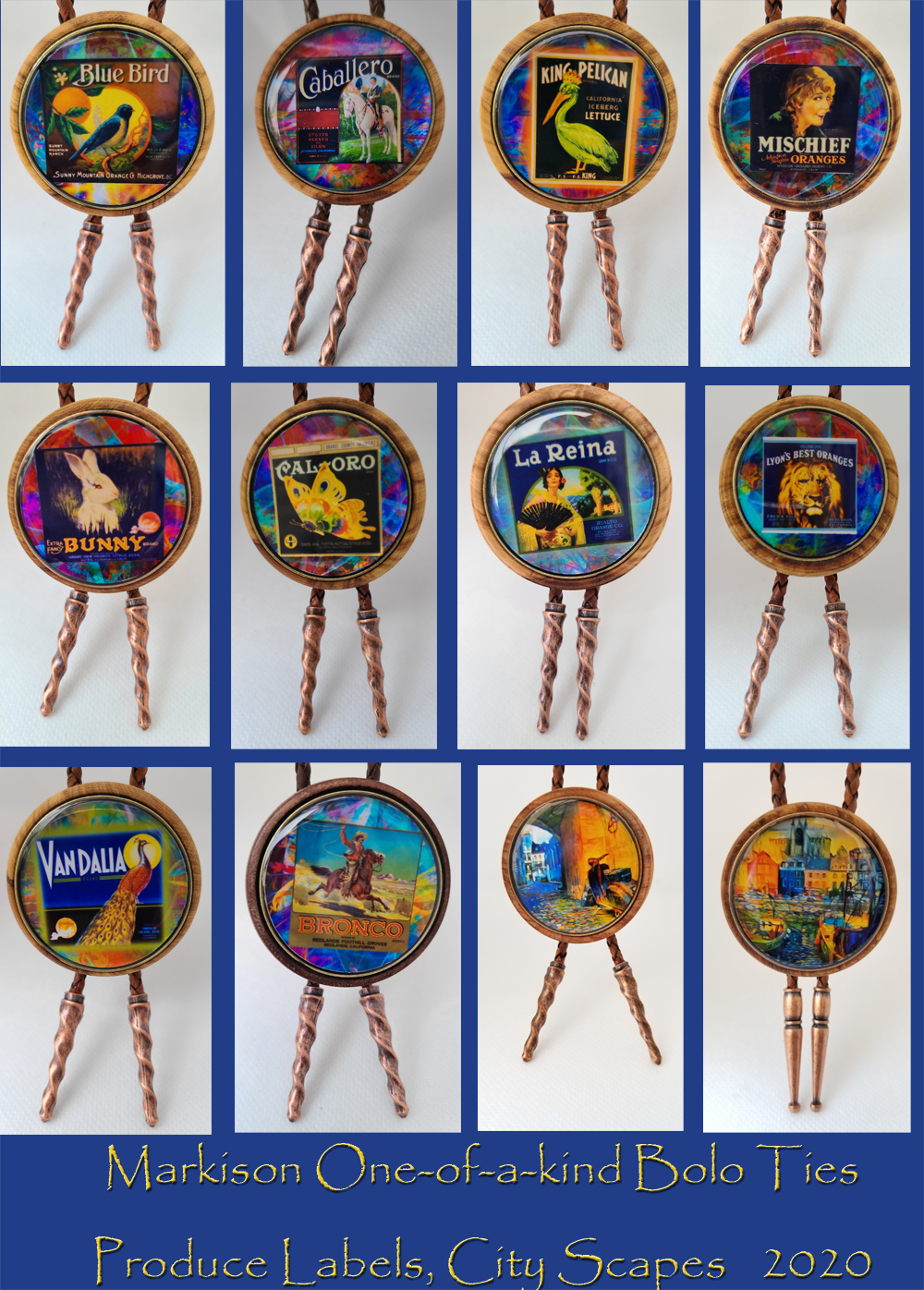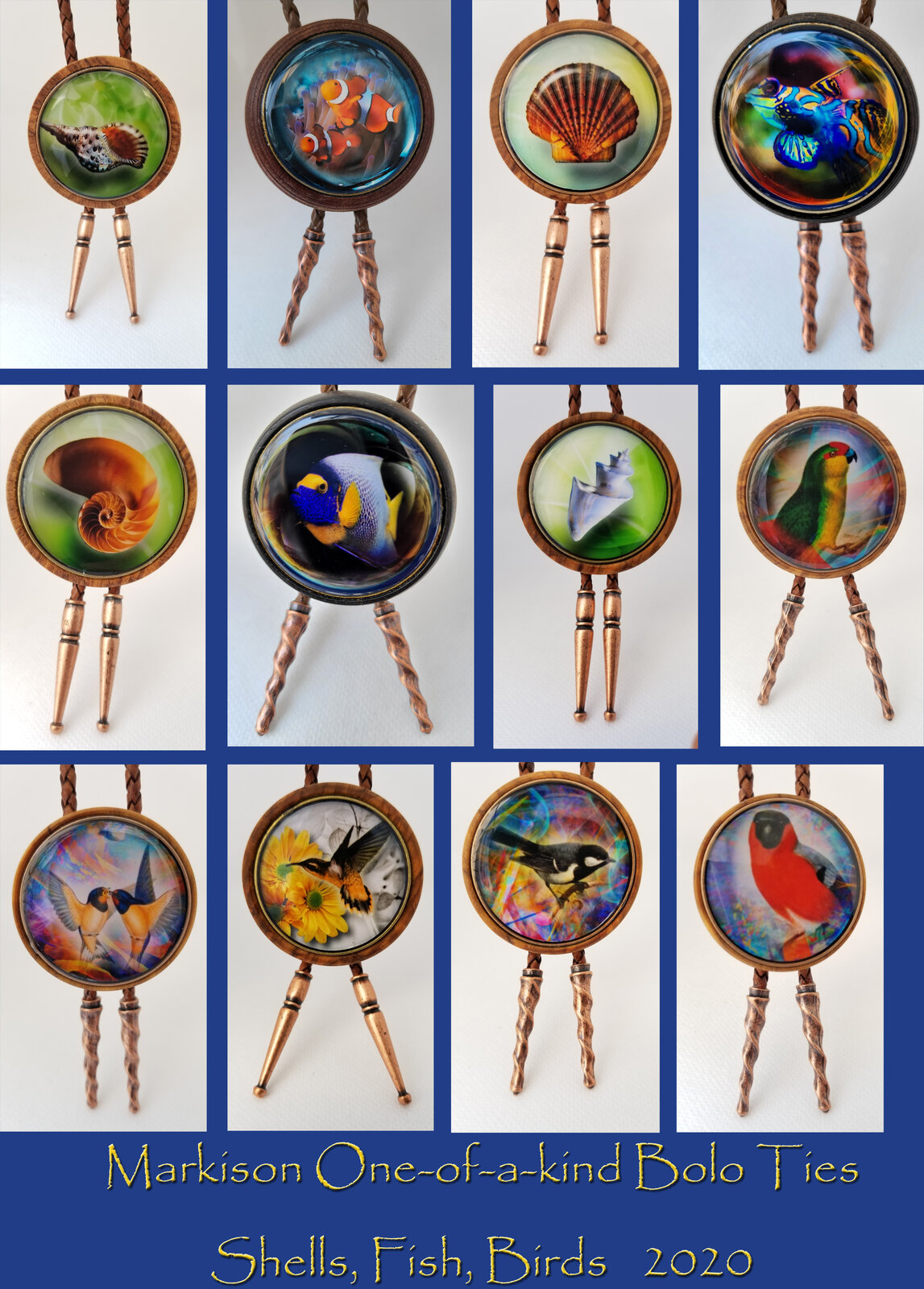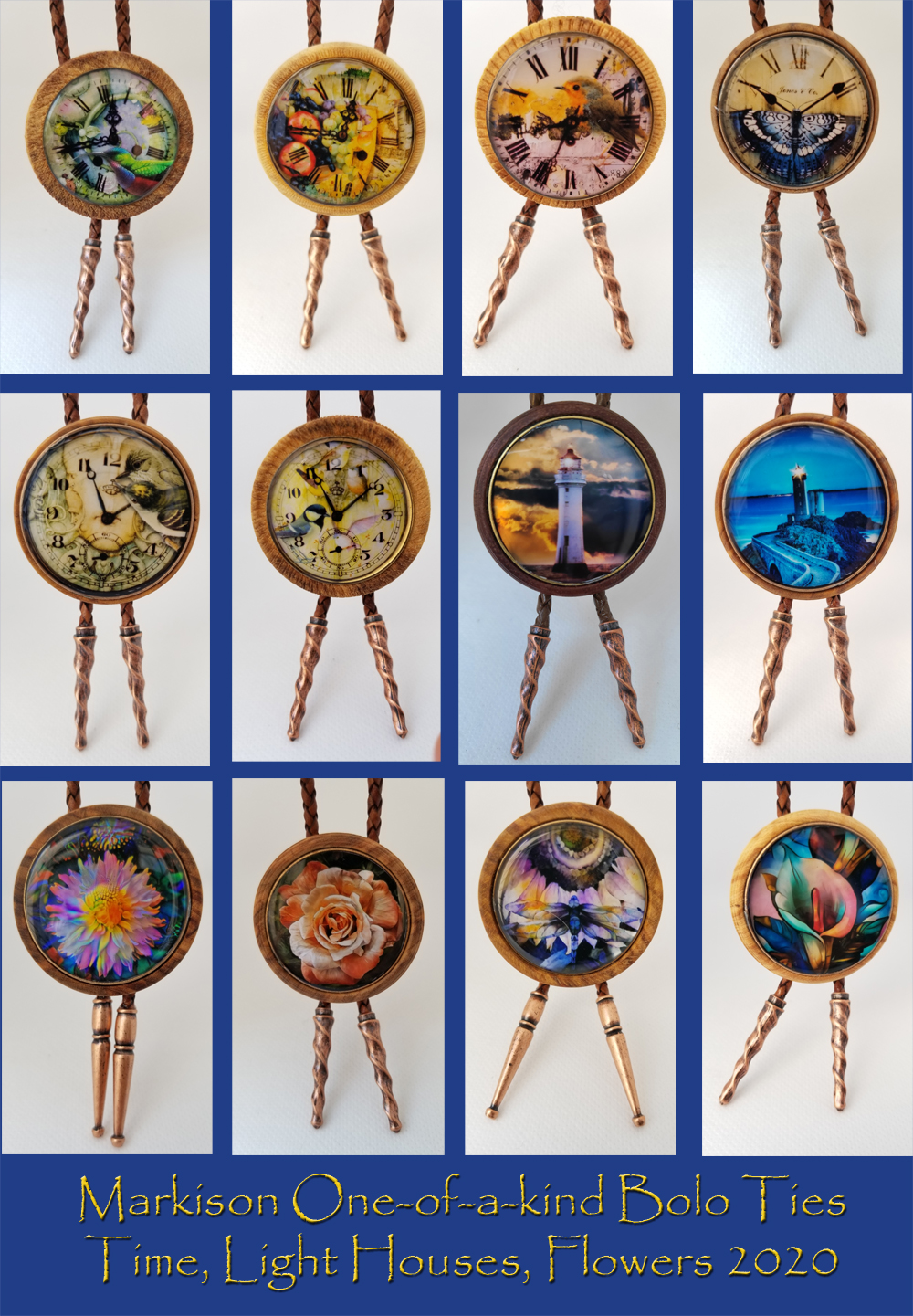 Warm regards to this fine community of makers.
Happy weekend to all - Bob