Joined

Dec 1, 2020
Messages

166
Location
I'm not sure if this process is right or wrong; unique or common. But it works for me and I want to share in case it's interesting.
​
01-Blanks in a Row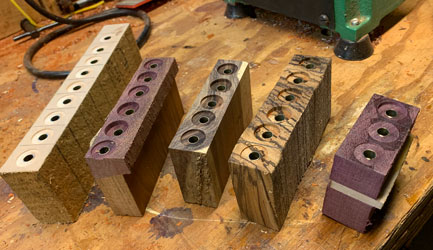 ​
I like preparing my blanks ahead of time from larger boards of hardwood. This way, even if I only have a brief amount of time in the shop, I can immediately get turning.
Here's my start to finish process for prepping blanks
1. I buy 4'-6' long boards of interesting, or sale, hardwood from our local seller (Vienna Hardwoods in Fairfax, VA).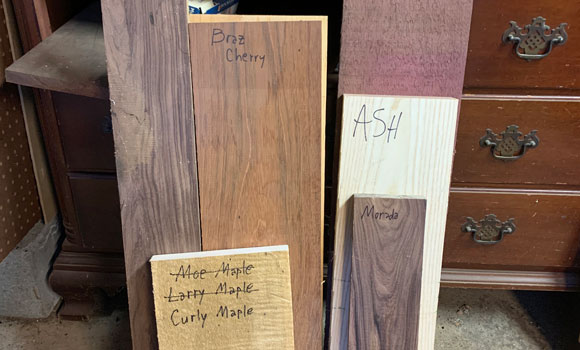 2. Crosscut on the chopsaw into 2 1/8" strips. I have the length marked on my measuring guard in sharpie.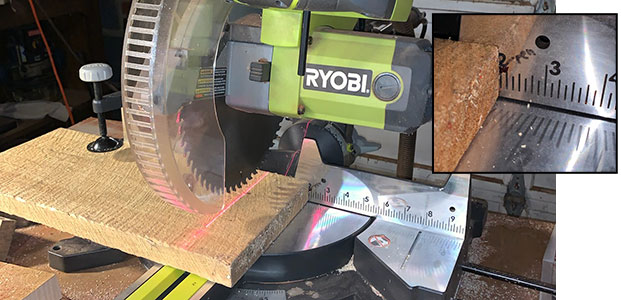 3. Personally I like my blanks 3/4" wide.*
My son has access to a 3D printer at college and produced this measuring jig a couple of years ago. I love it. It saves me about a minute of tedium every time I use it. I mark lines on top and on one side.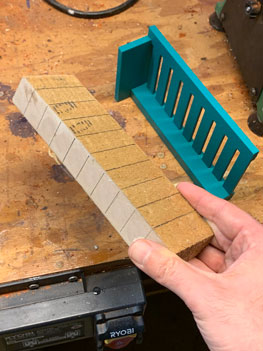 4. I cut holes in two passes using a drill press. The wood is long enough to hold securely in place by hand while drilling. I know many people prefer using vices and lathes to drill precisely centered holes. Recognizing my way smacks of "meatball surgery" I just eyeball it which lets me zip down the line.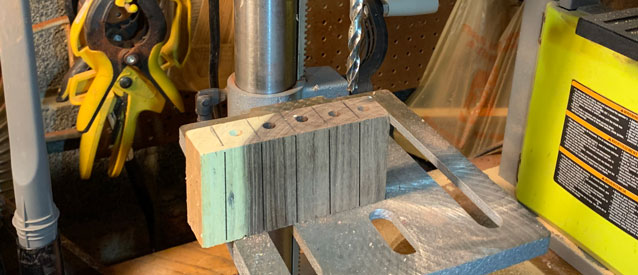 5. I glue all the tubes at once. The next time I'm in the shop I trim them down. I haven't bought sprays to expedite glue drying because my blanks are always ready to go when I am.

6. When I want to make a pen I use the bandsaw to cut off a few prepped blanks, goggle-up, and do what we do.
Summary
This method ensures I always have a supply of blanks ready to go. In the long run I save a little money by using boards, even rough-hewn. And I save some time by combining tasks. For instance, I only switch my drill press from the 7mm bit to the trimming tool once for a whole batch of blanks.
As a hobbyist my main goals are fun and growth. "Efficiencies" are pursued only to a point. There's no use speeding when you're out for a nice drive.
But when I see some of the magnificent work you have all posted on this site, I get inspired and want to start turning without delay.
Note about my Measuring Jig
This basic design could be made lots of ways.
In case you have access to a 3D printer and would like to make your own, I'm including the zipped "stl file" below.
The model is 7" long and marks lines at 3/4" intervals.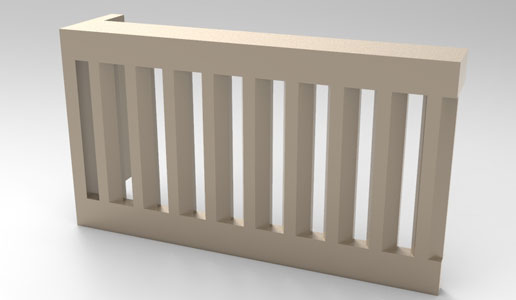 * I suspect folks using expensive woods will want to be more conservative, making their blanks as thin as possible. 3/4" leaves plenty of room for me to be imprecise while drilling center holes and move a little faster. Again, this is just my method.