Joined

Jul 13, 2007
Messages

5,692
Location
I've gone through and put together 10 lots of blanks. There will be roughly 40 blanks worth of material in each box (Items pictured below are what you will receive). Price will be $100 + 15 shipping (flat rate medium box, I tried the padded envelope, but too much stuff).
Each box contains a random assortment of blanks from 5 categories. Stash Blanks (One per box), Premium Woods, Standard woods, Premium Castings, Second castings, as well as some Shorts and Experimental blocks (these may need to be filled after turning, but I couldn't throw out Mammoth Ivory and the such). Some are labeled, some are not.
Yes, the piece of Zitan is in the lots, but I'm not saying which. That blank is worth $100 by itself.
Lot 1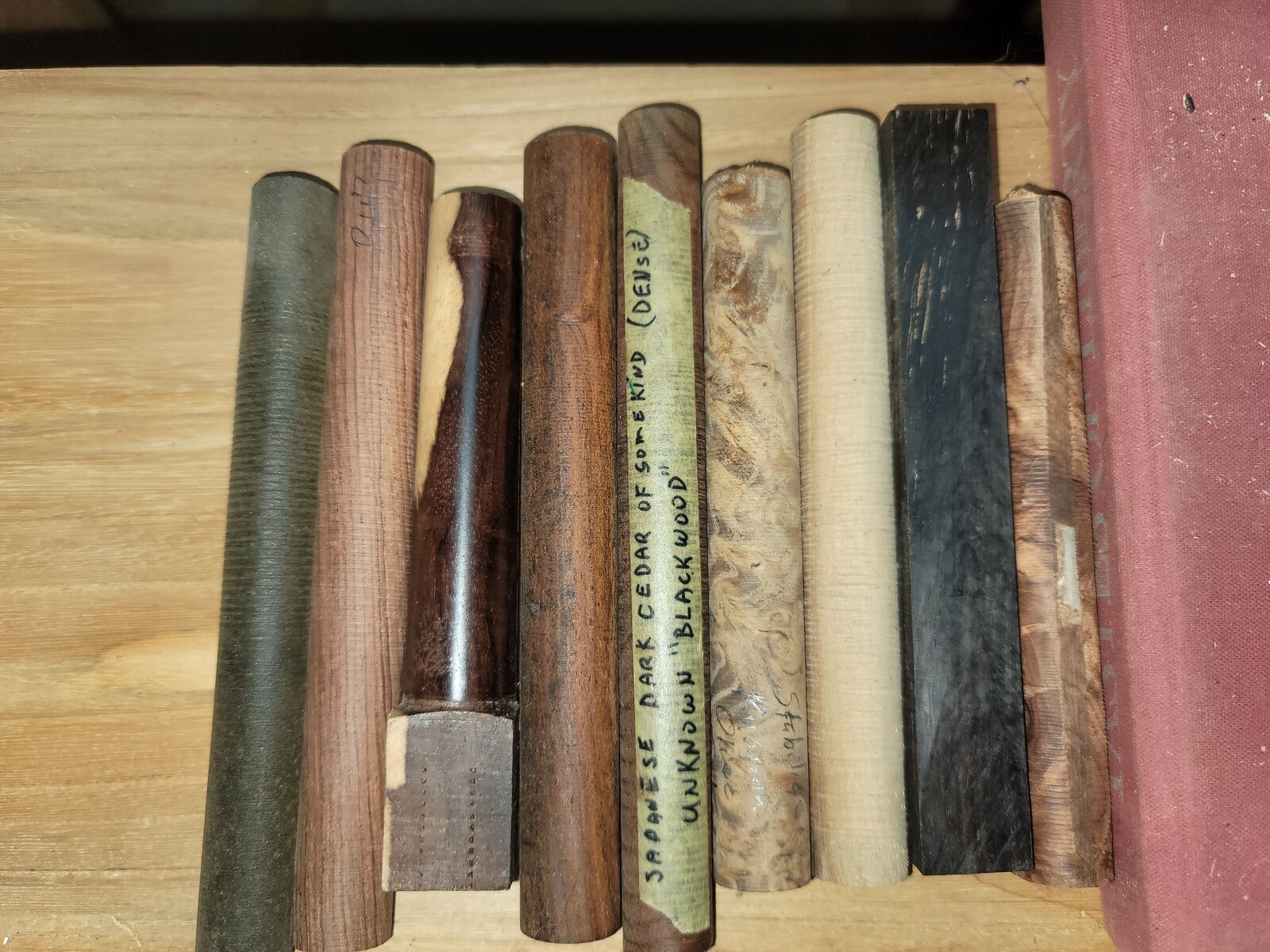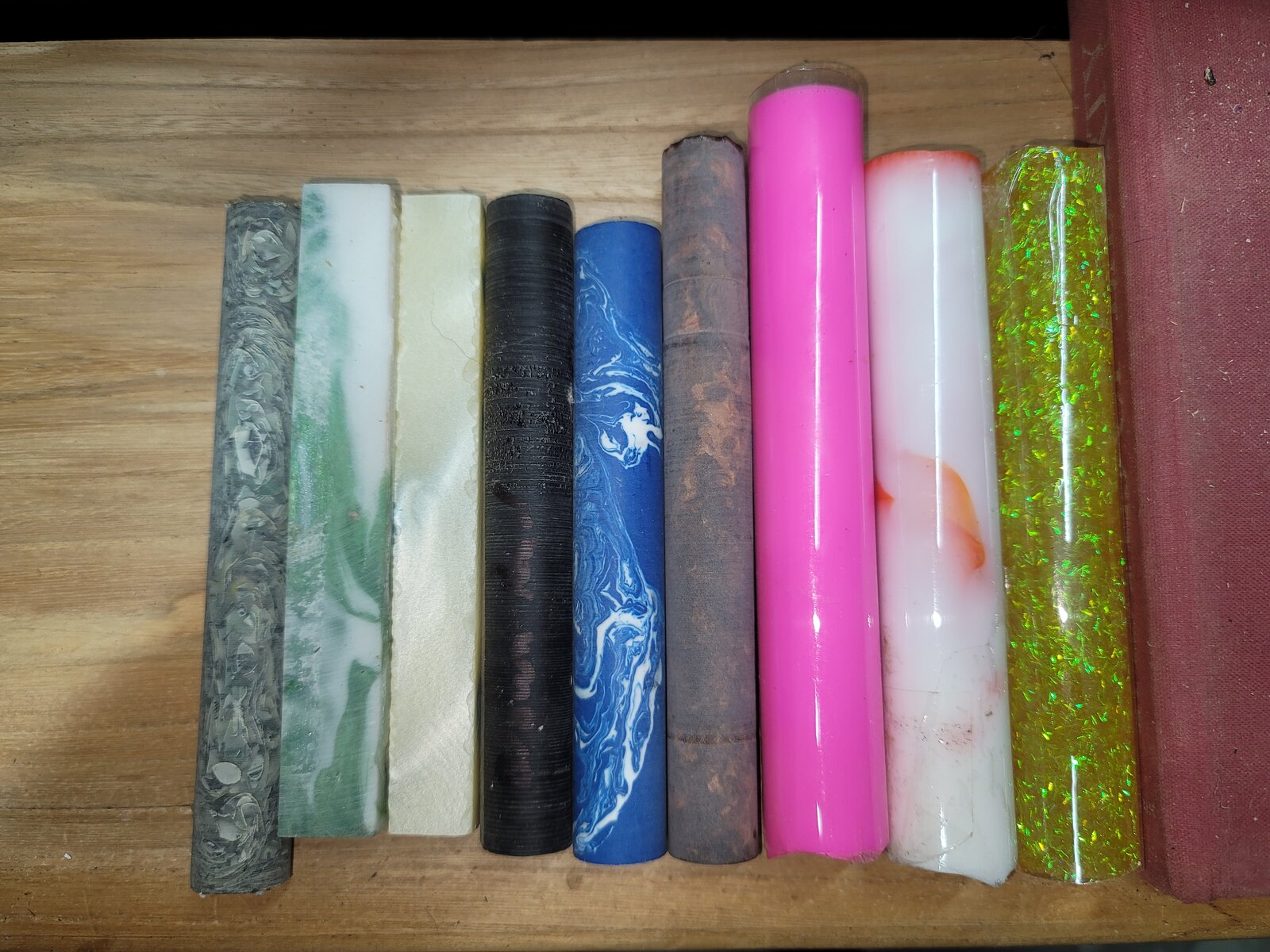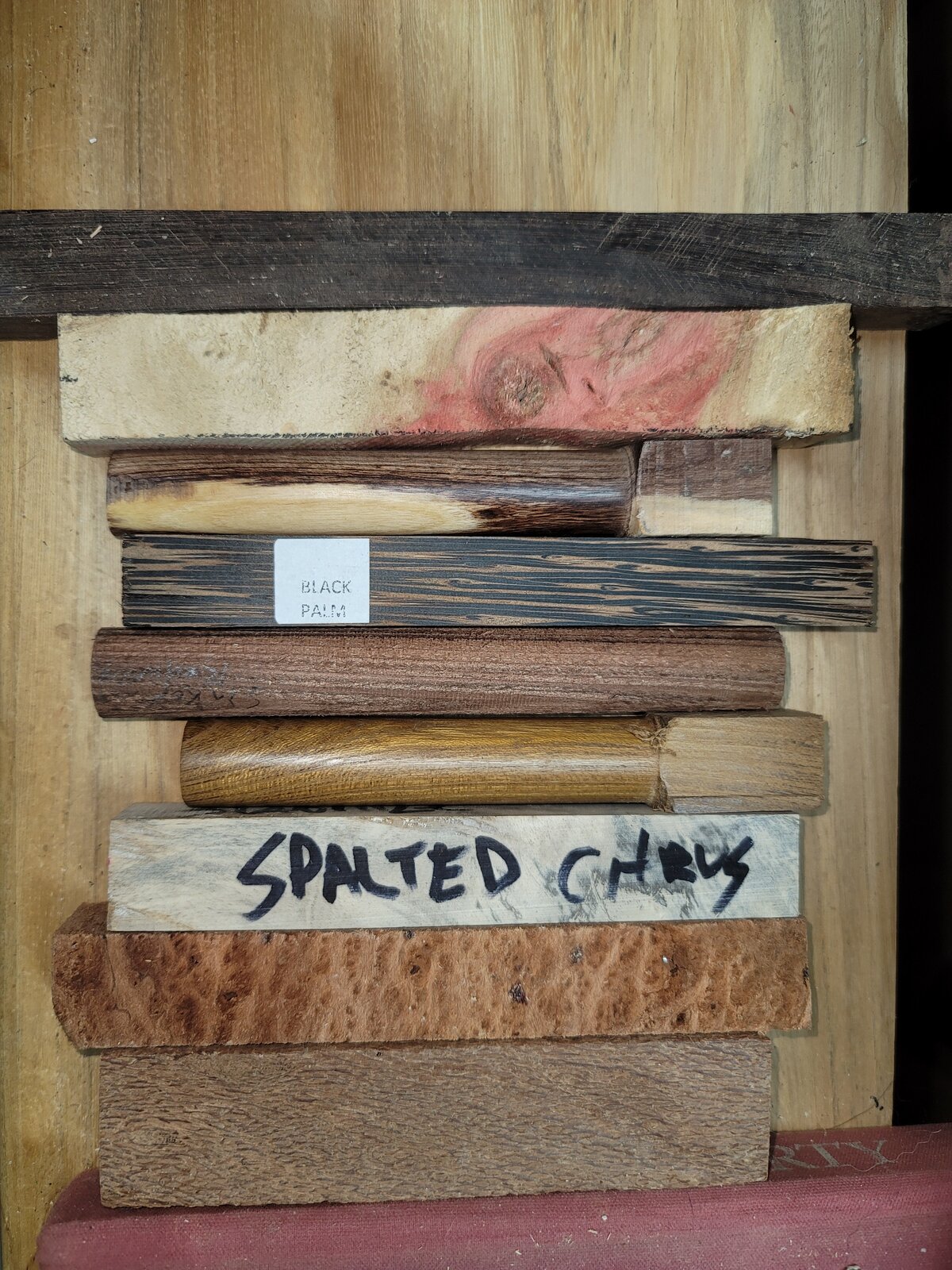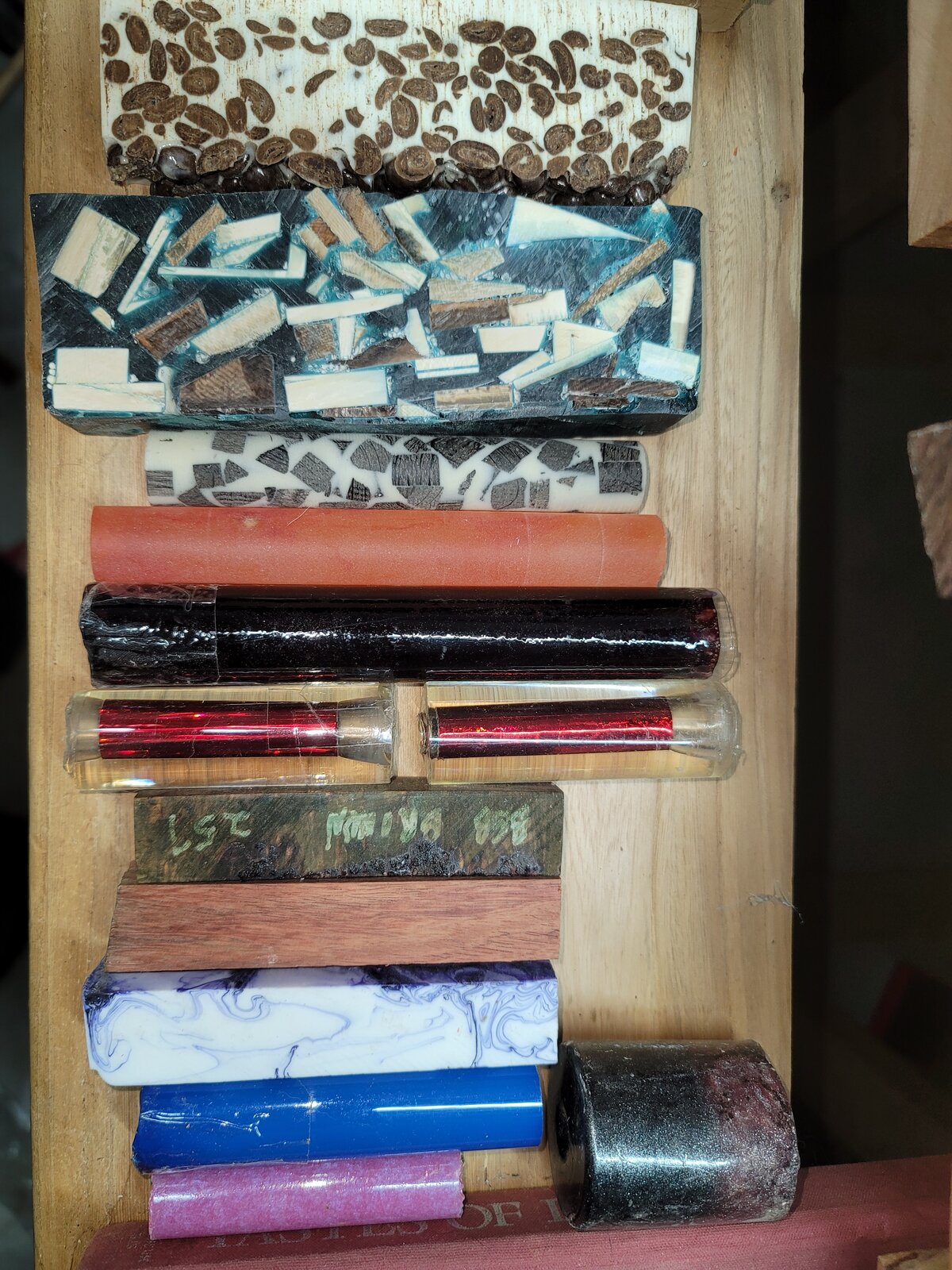 Lot 2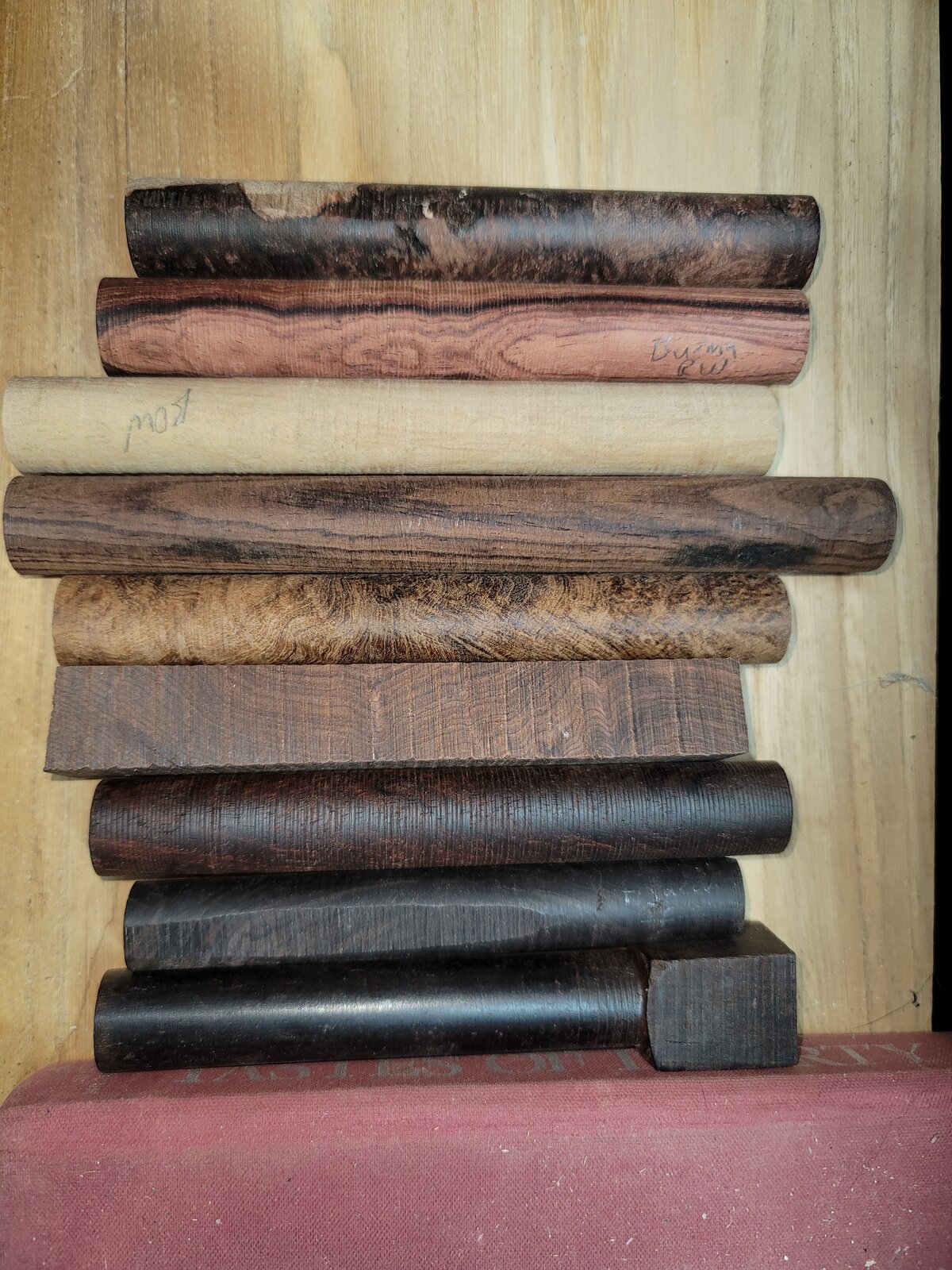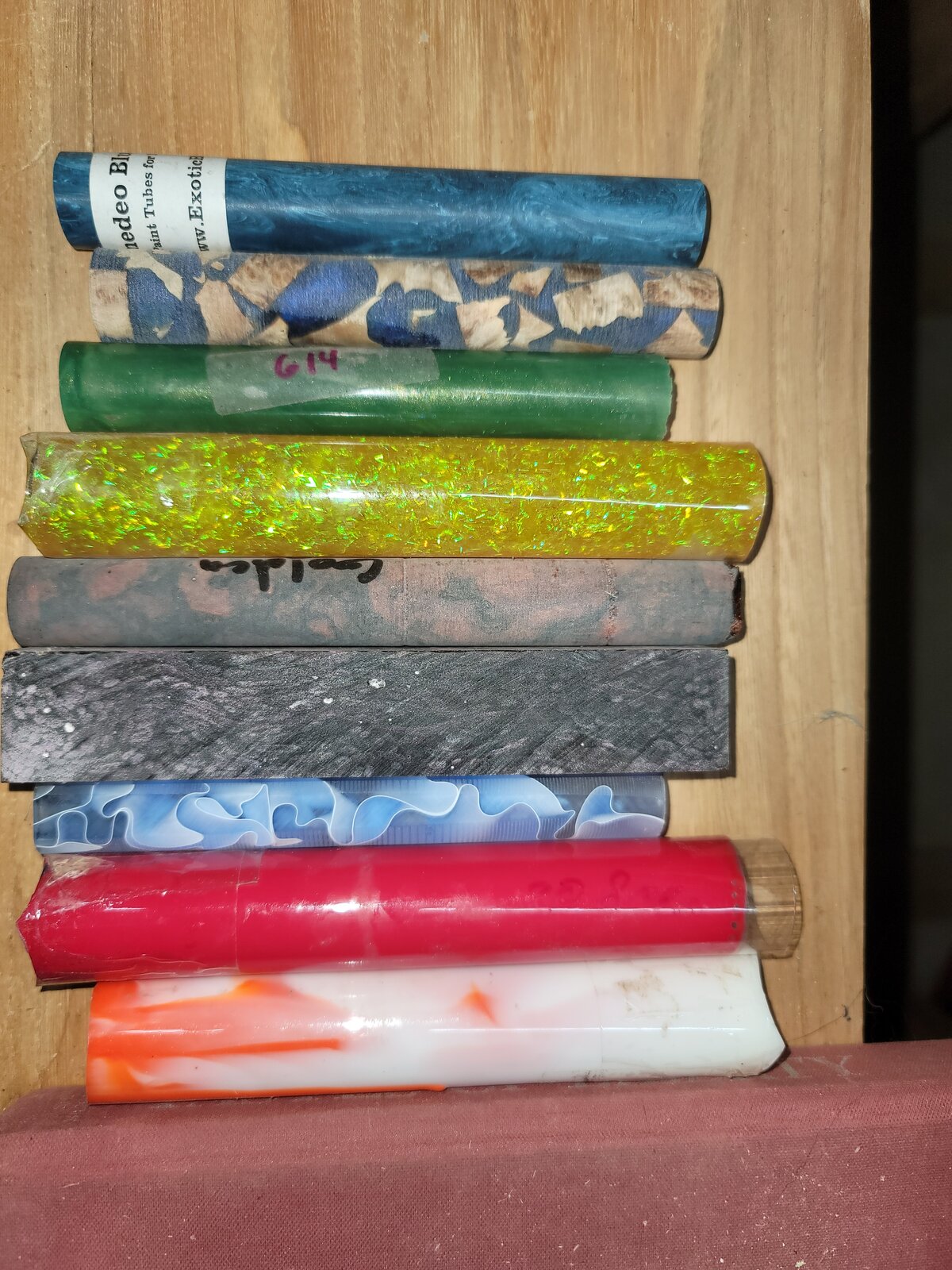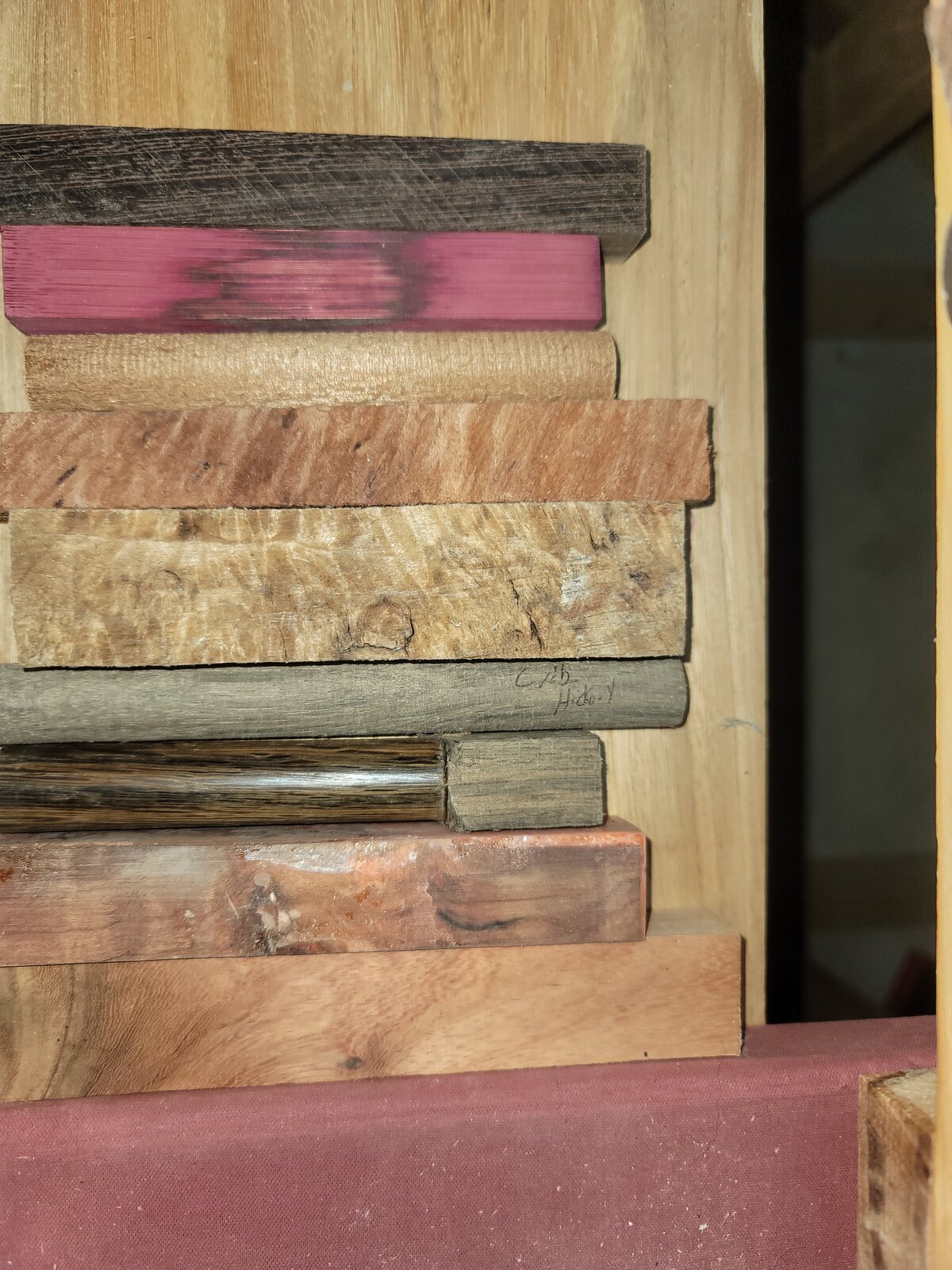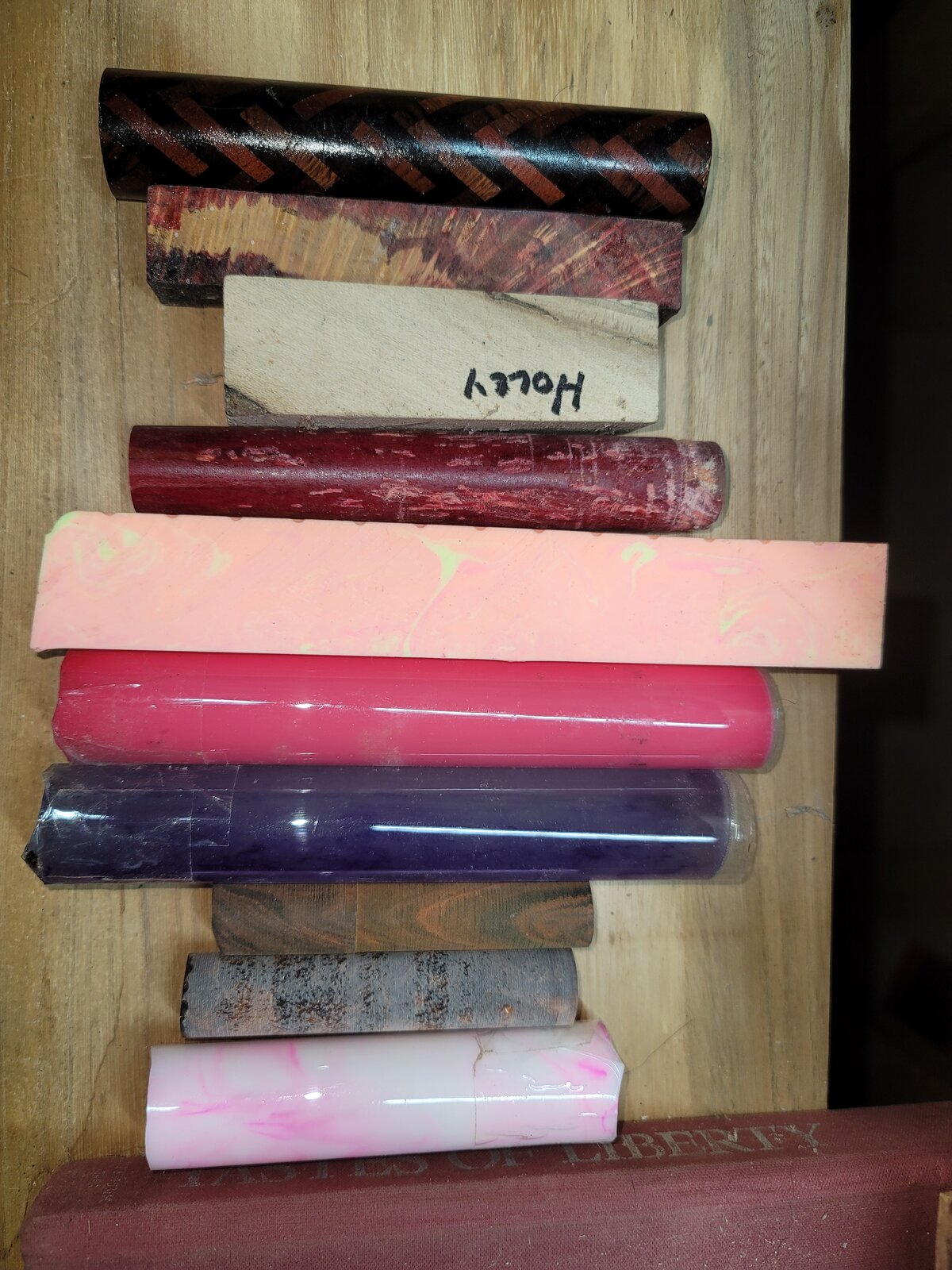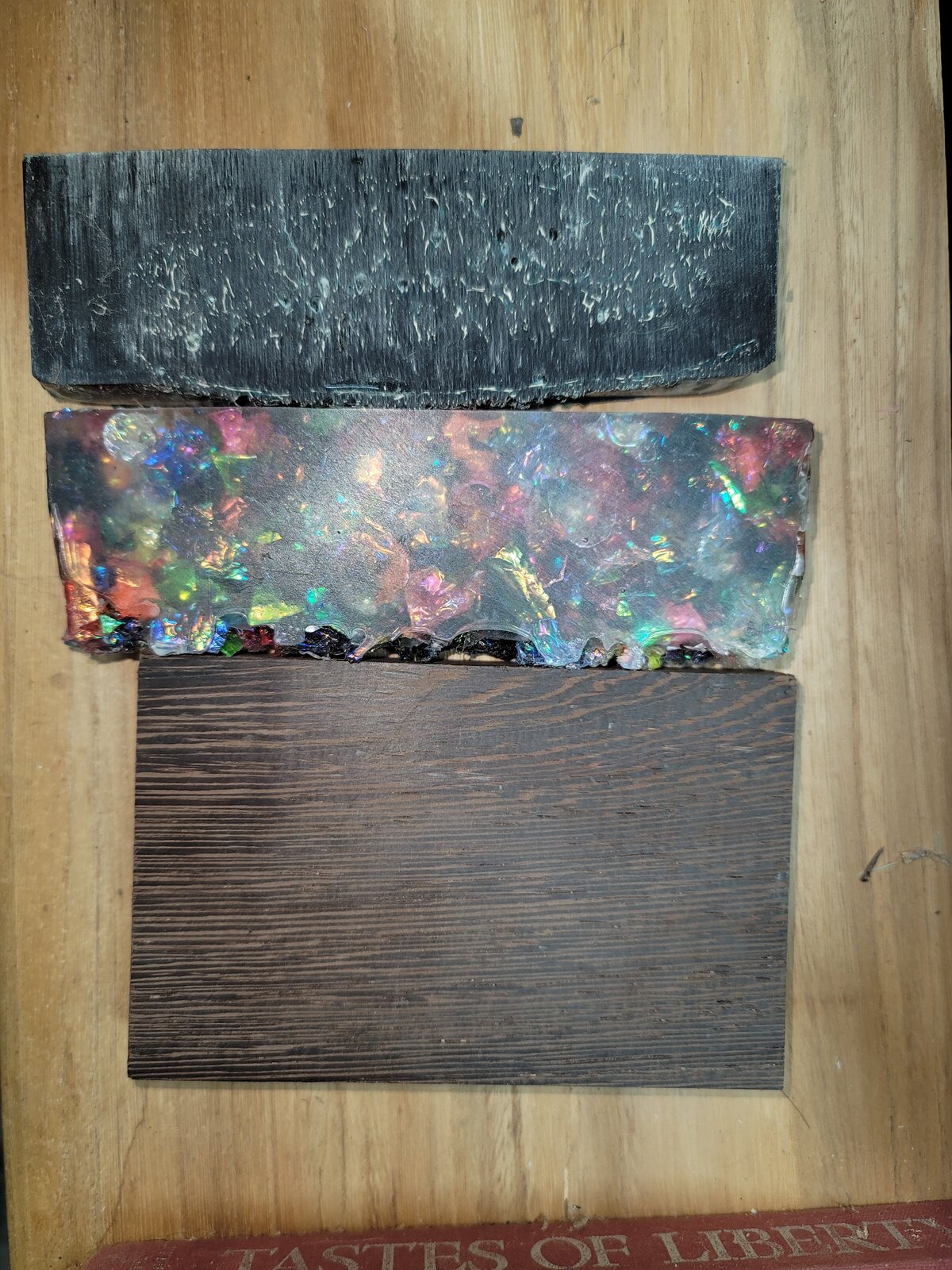 Lot3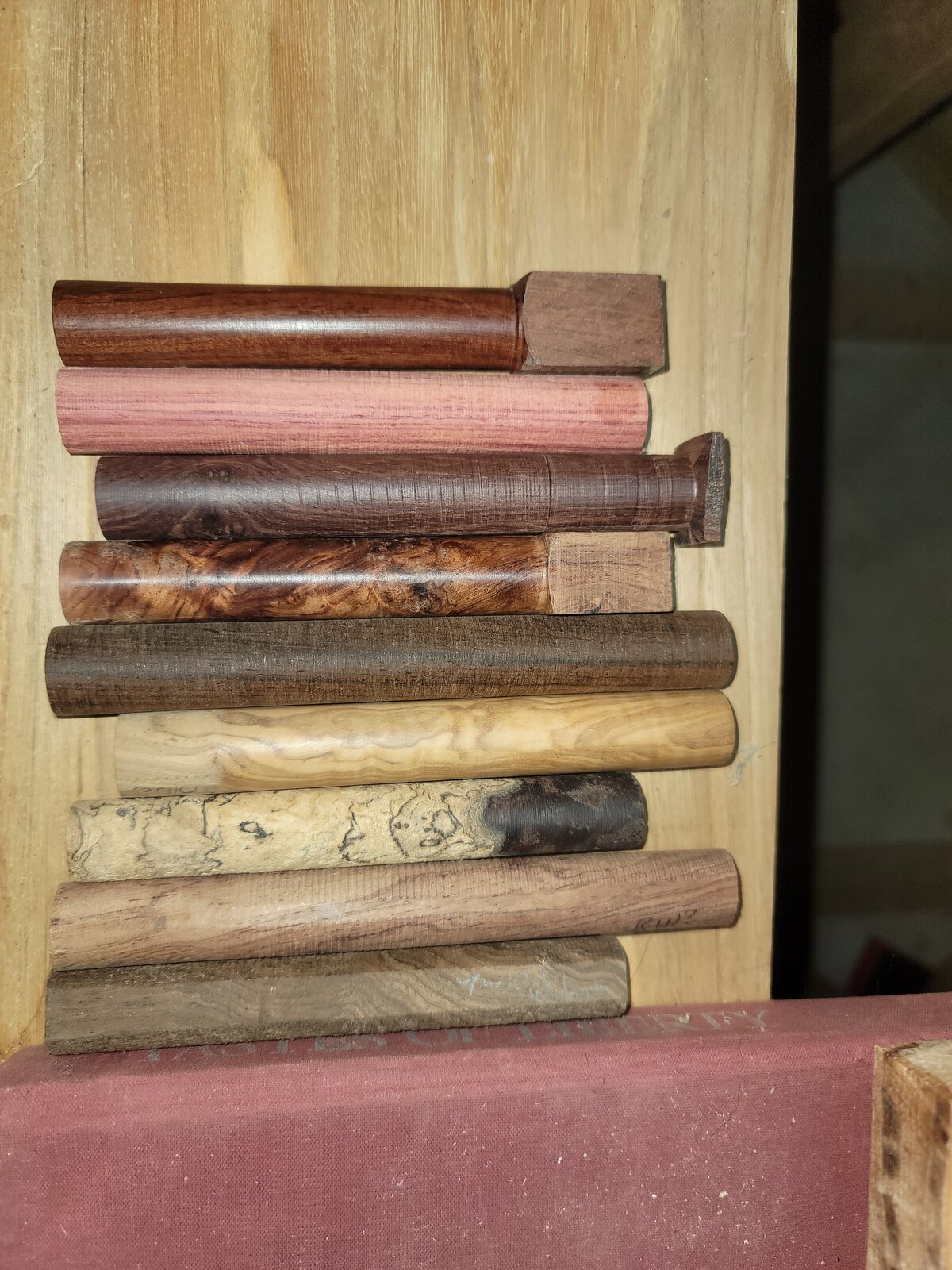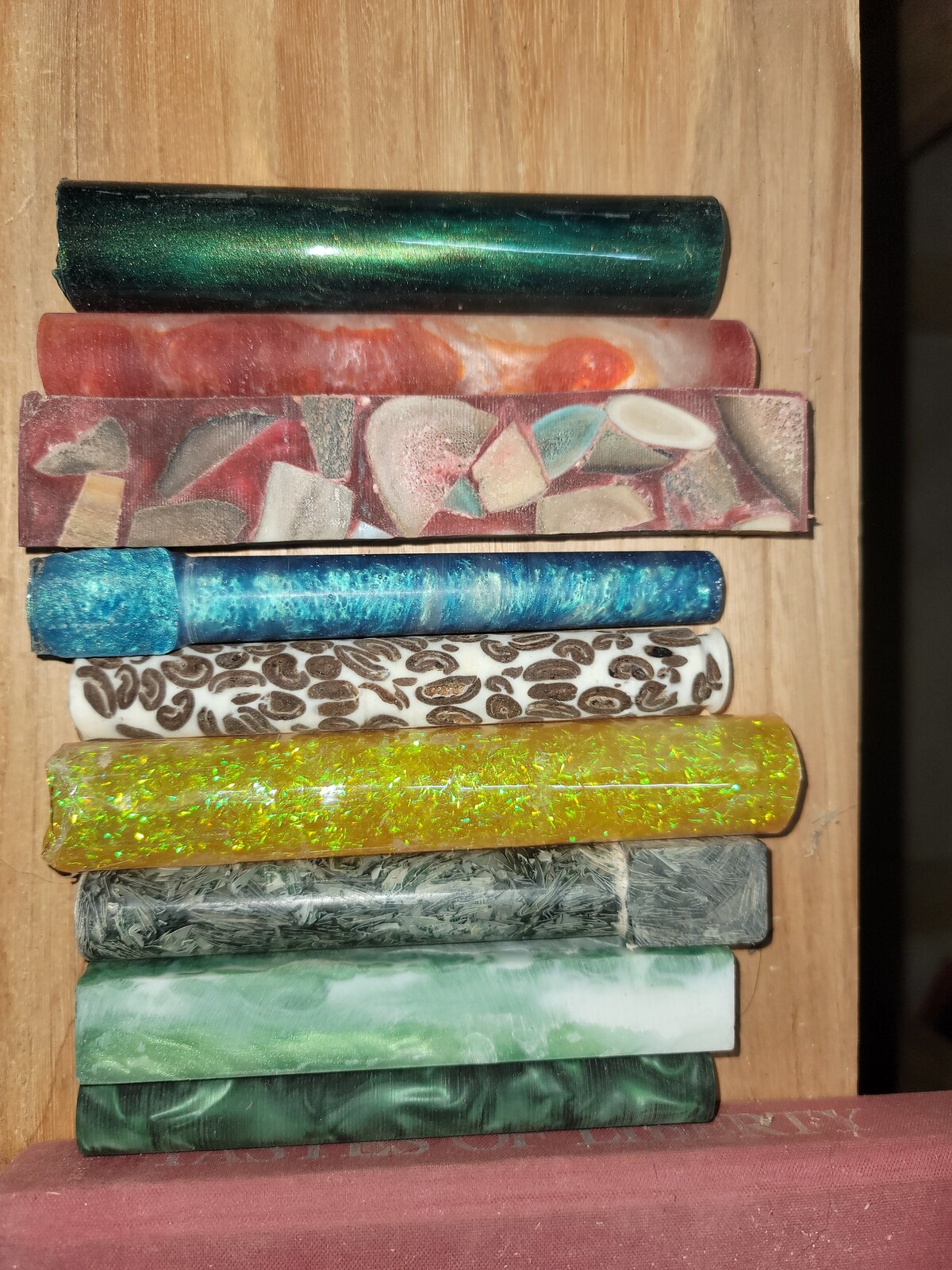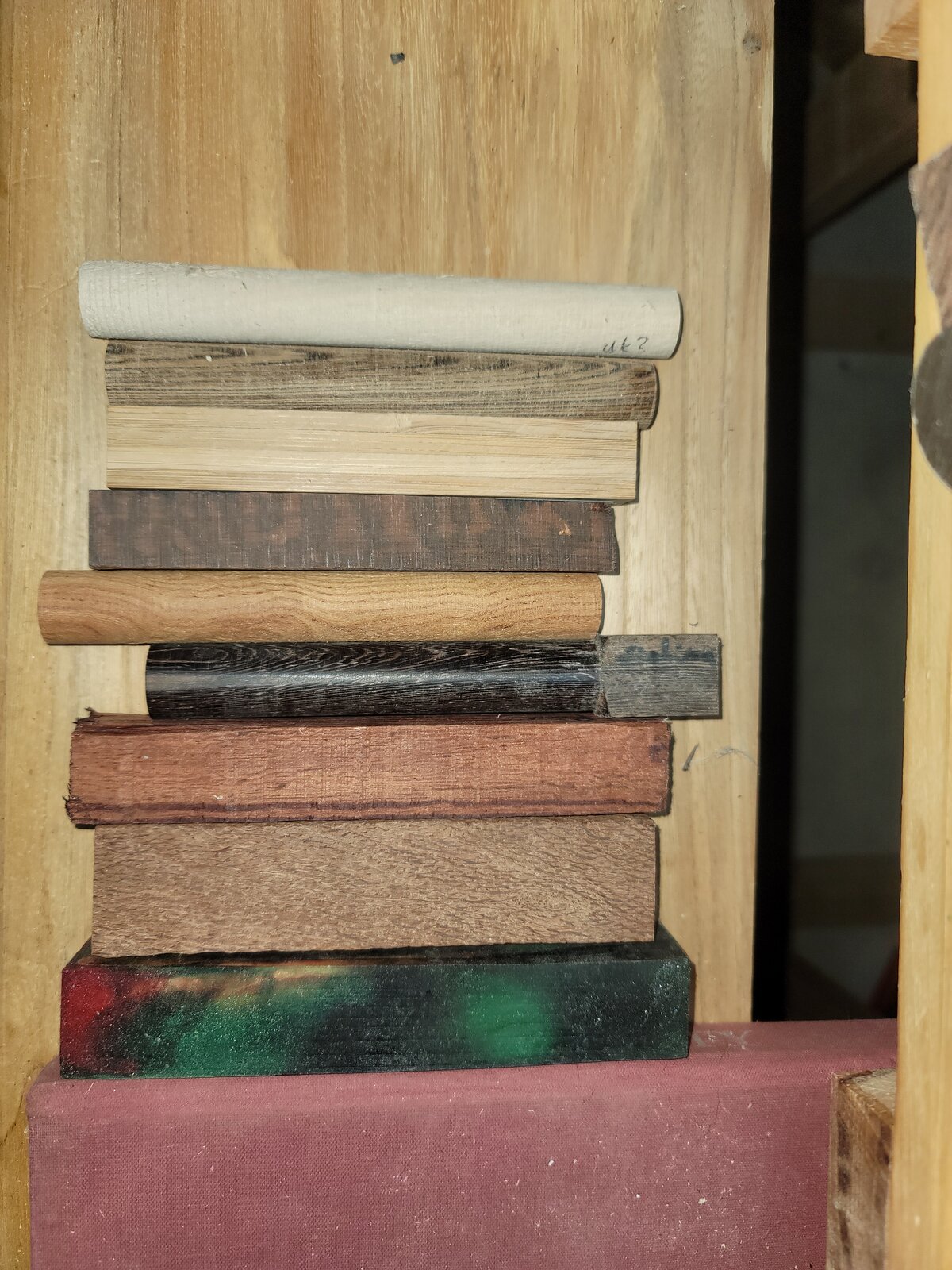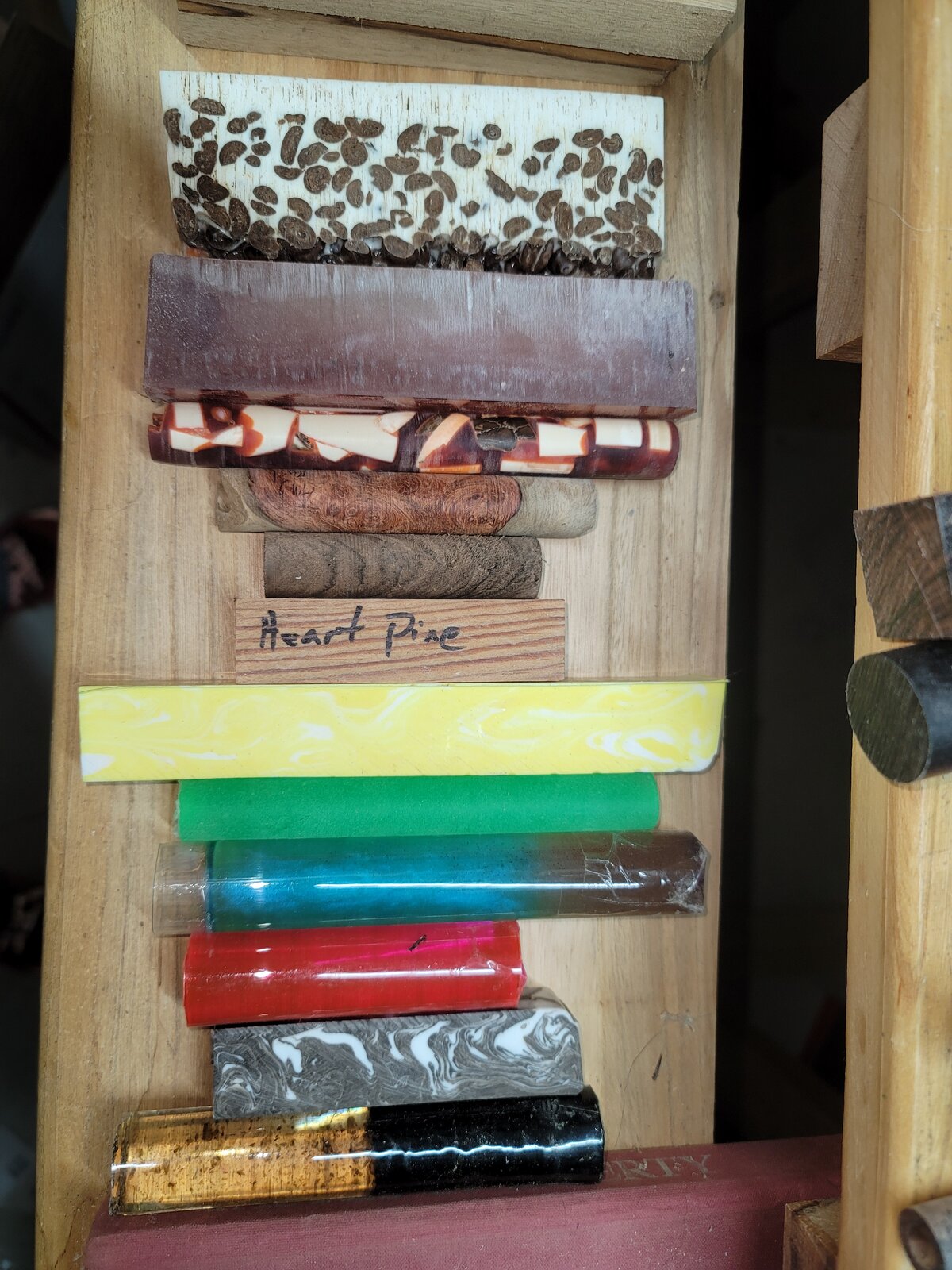 Lot 4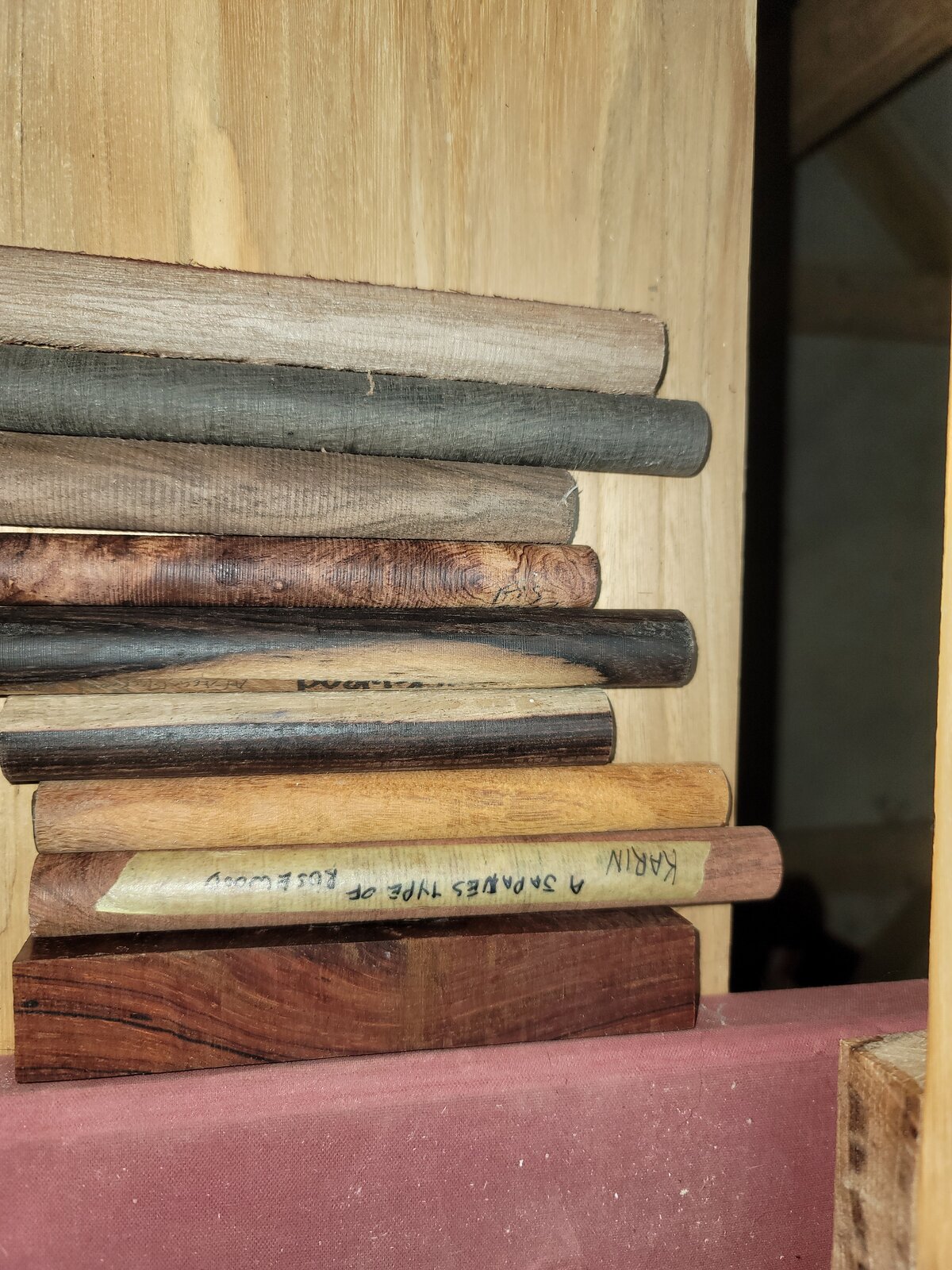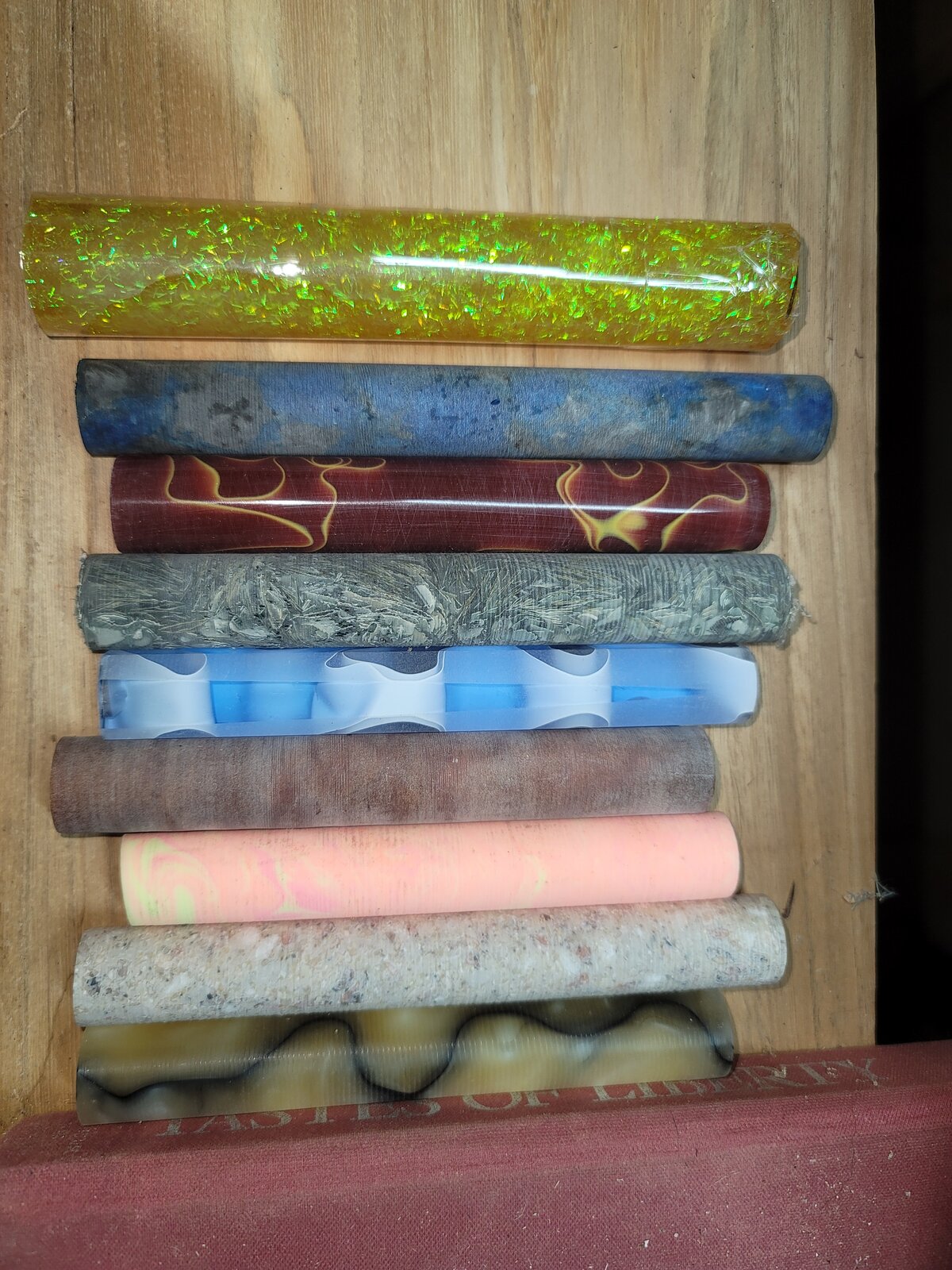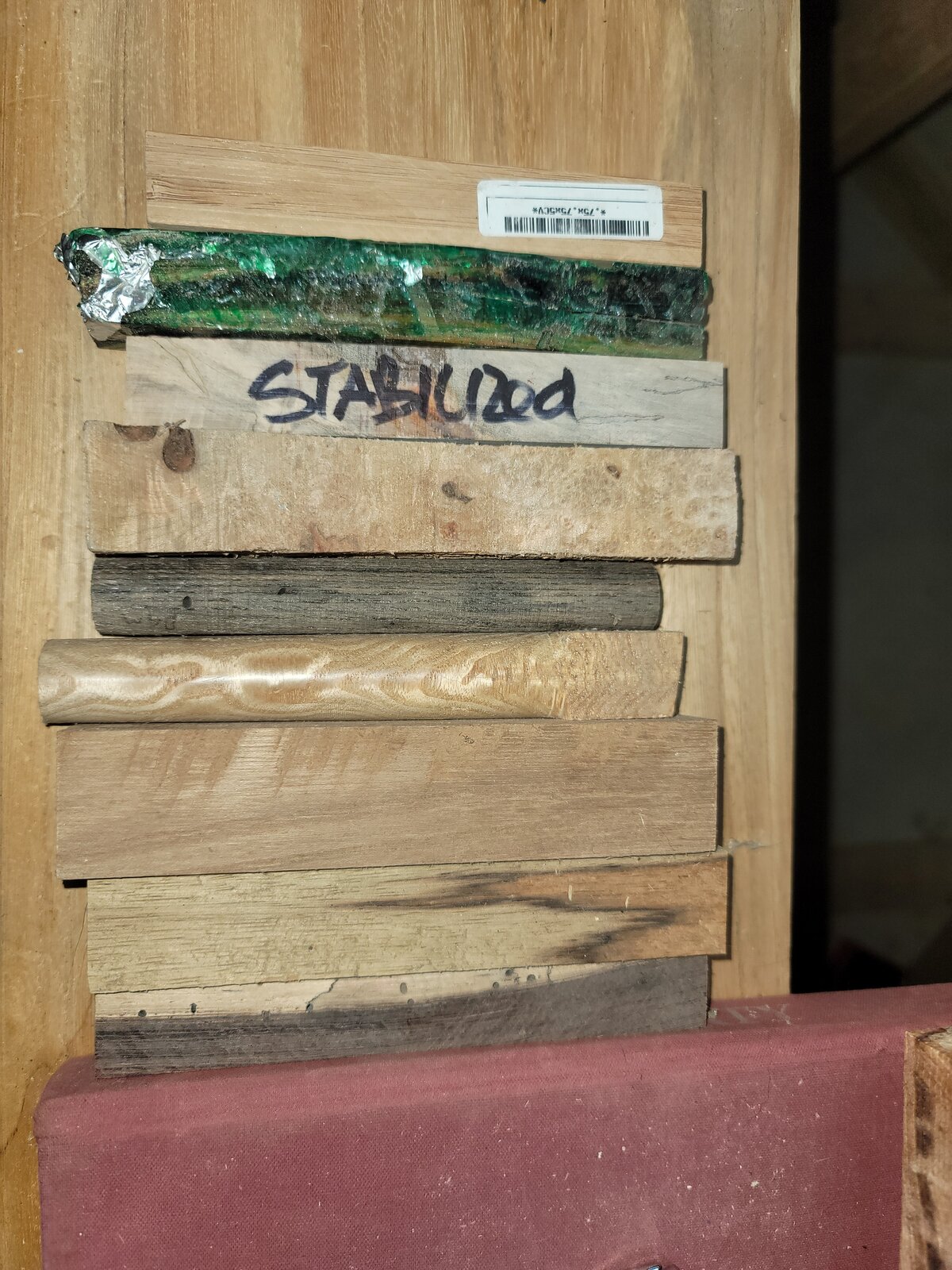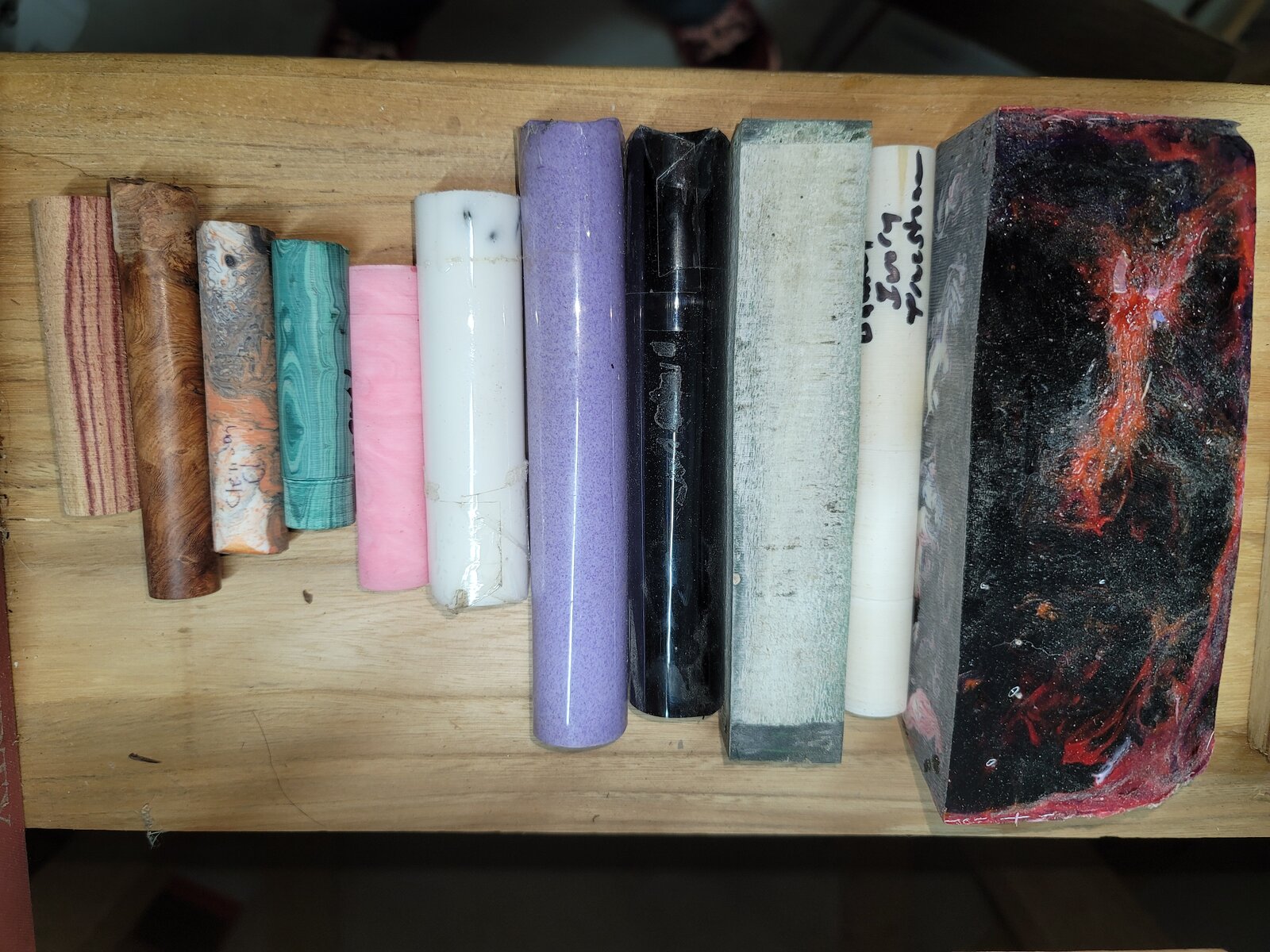 Lot 5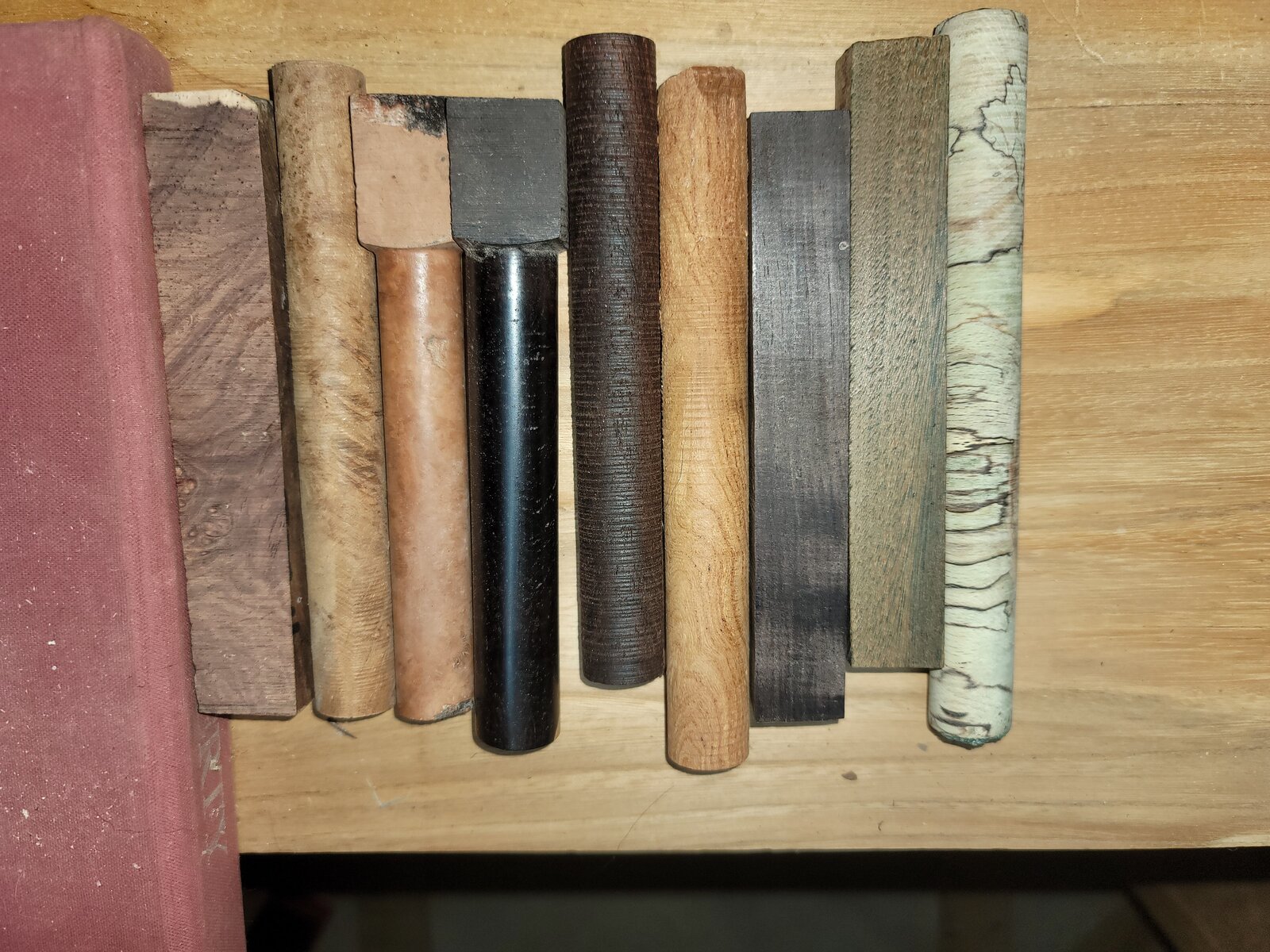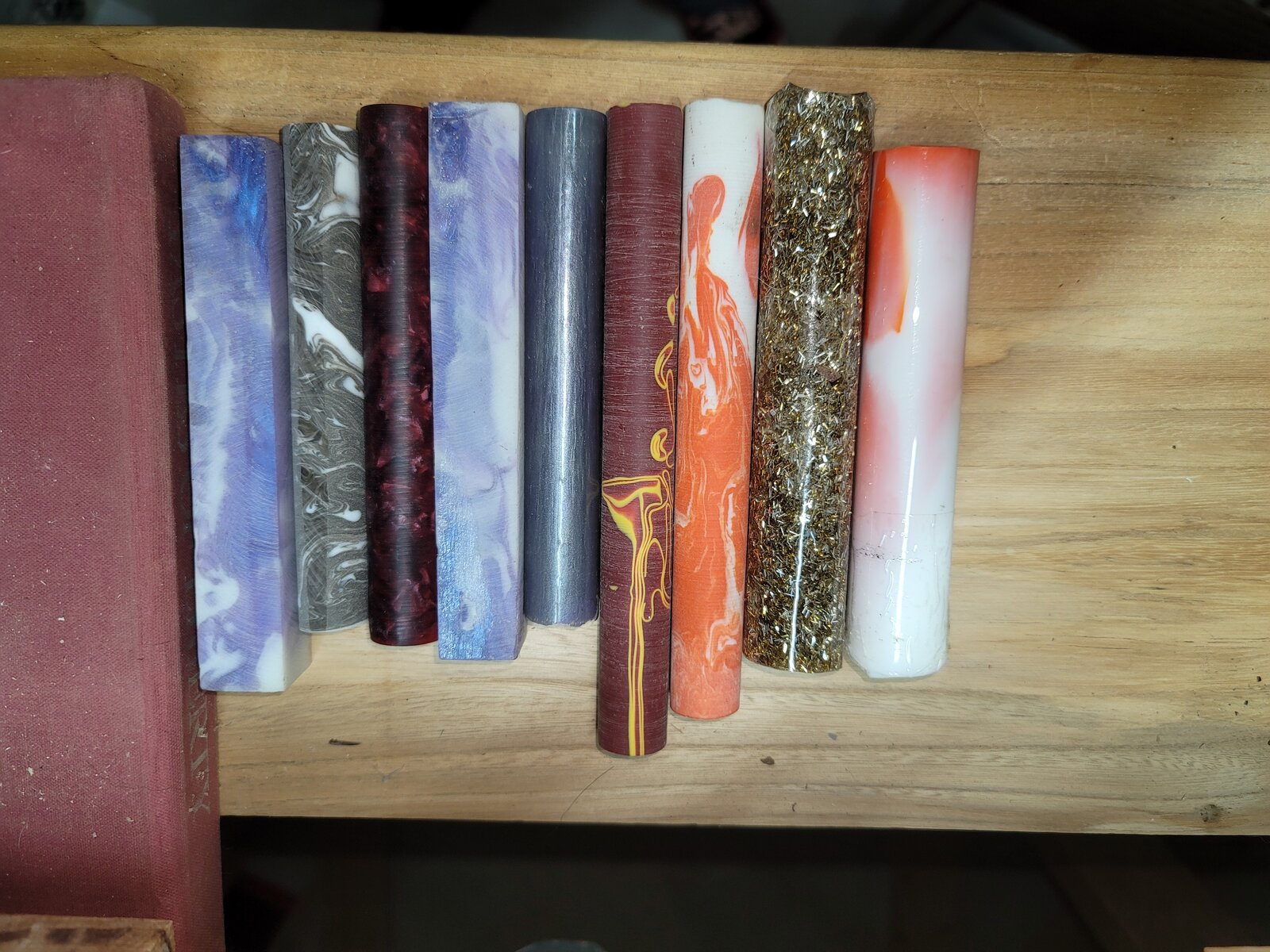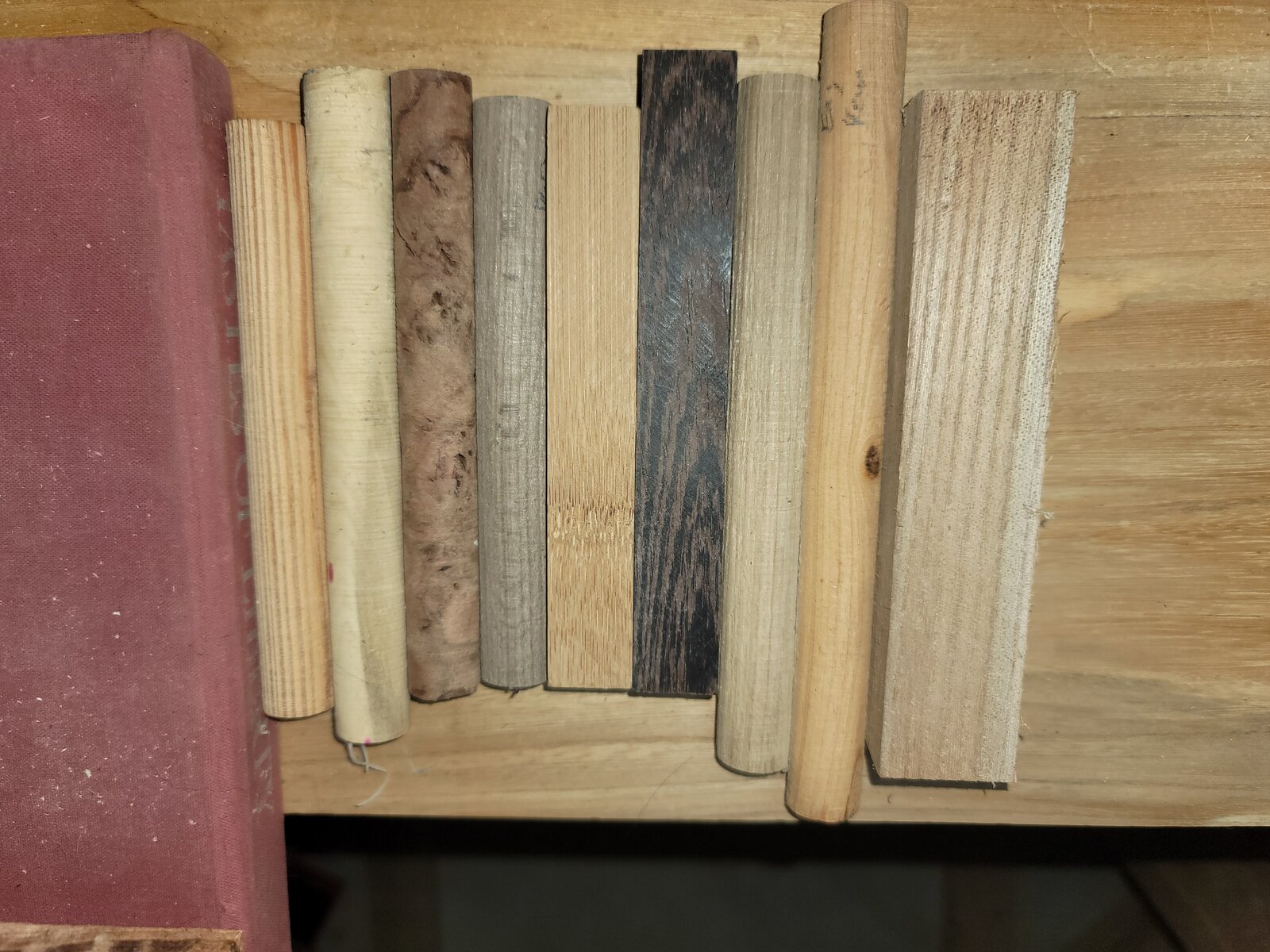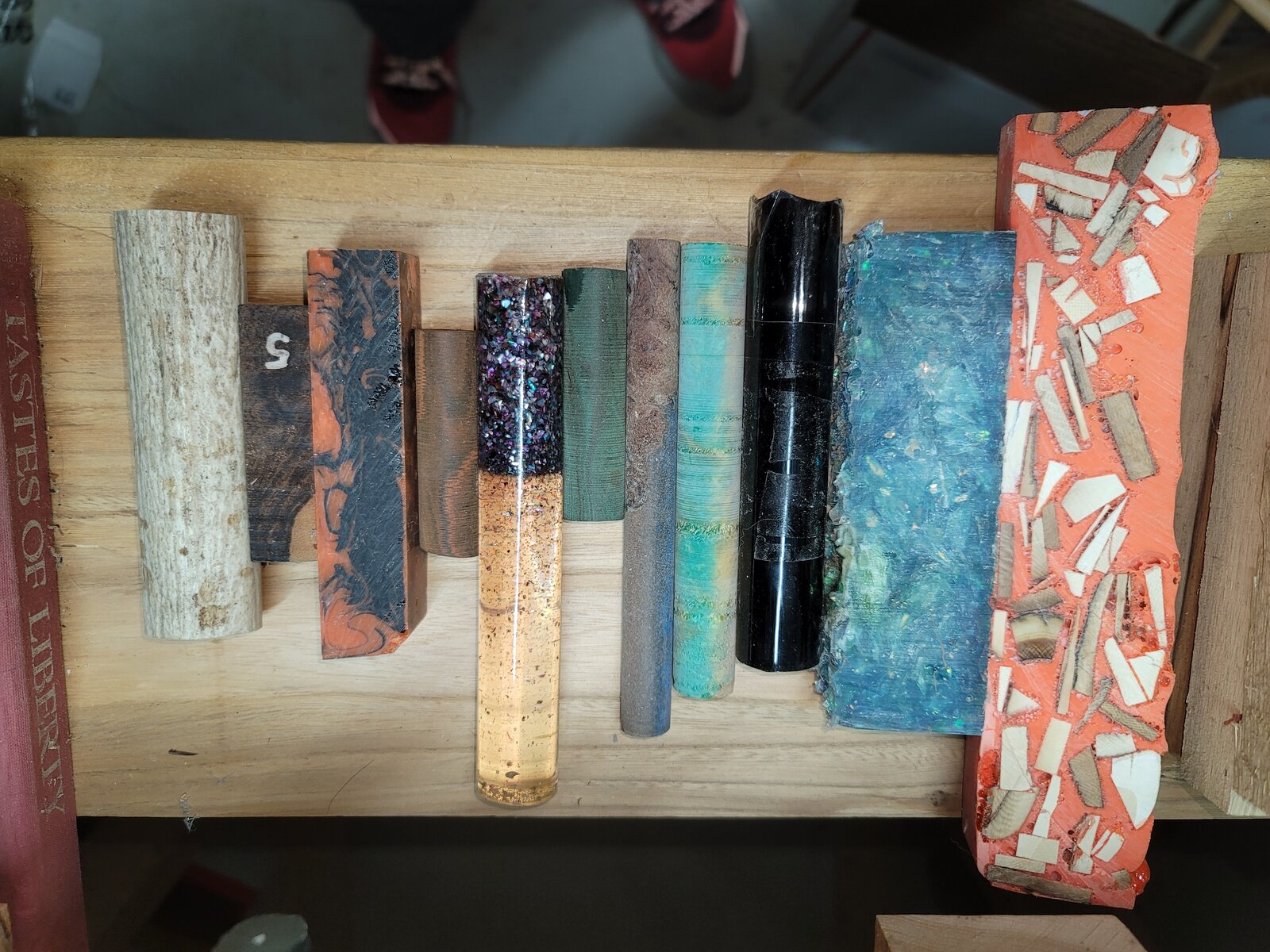 Lot 6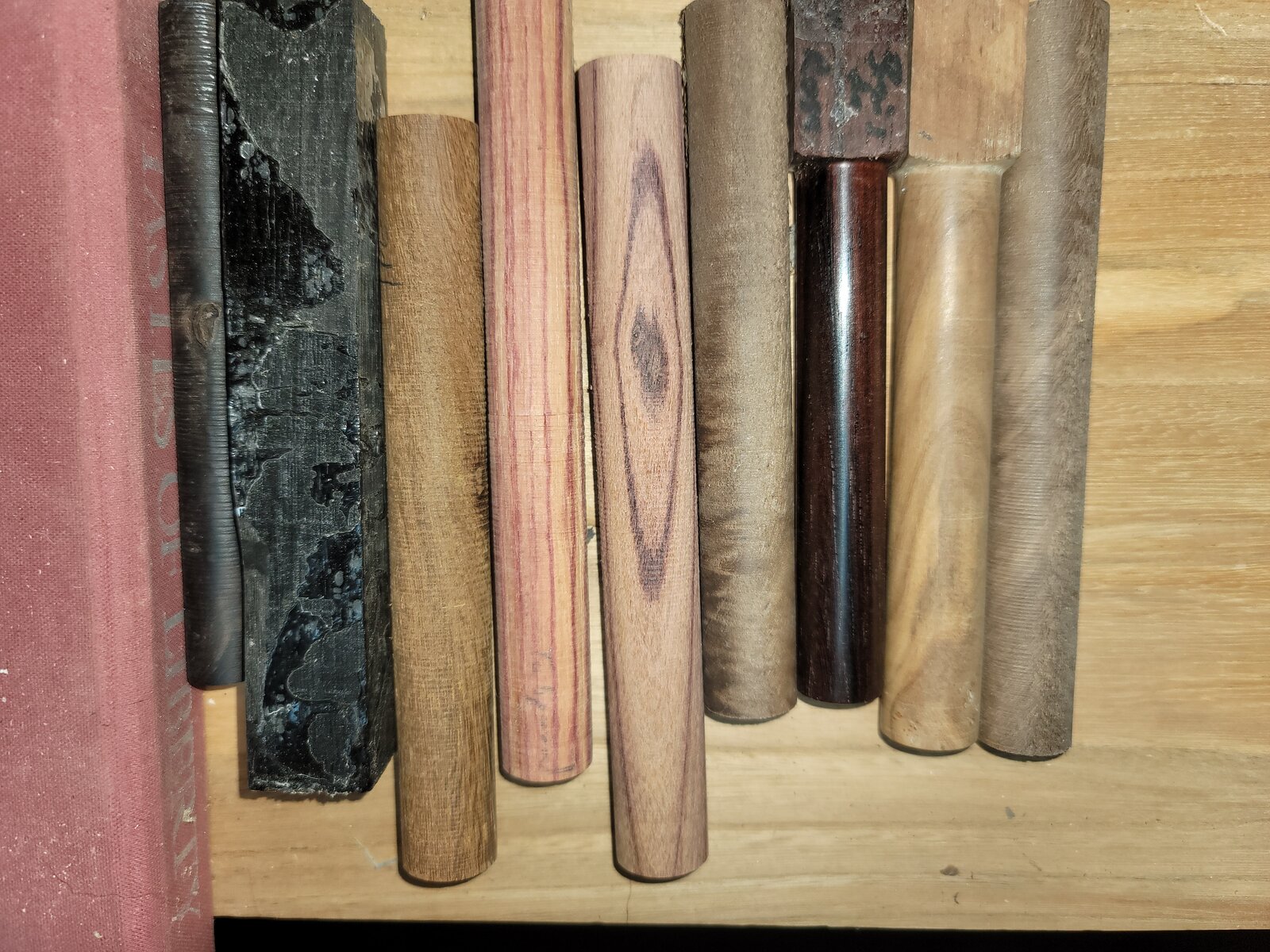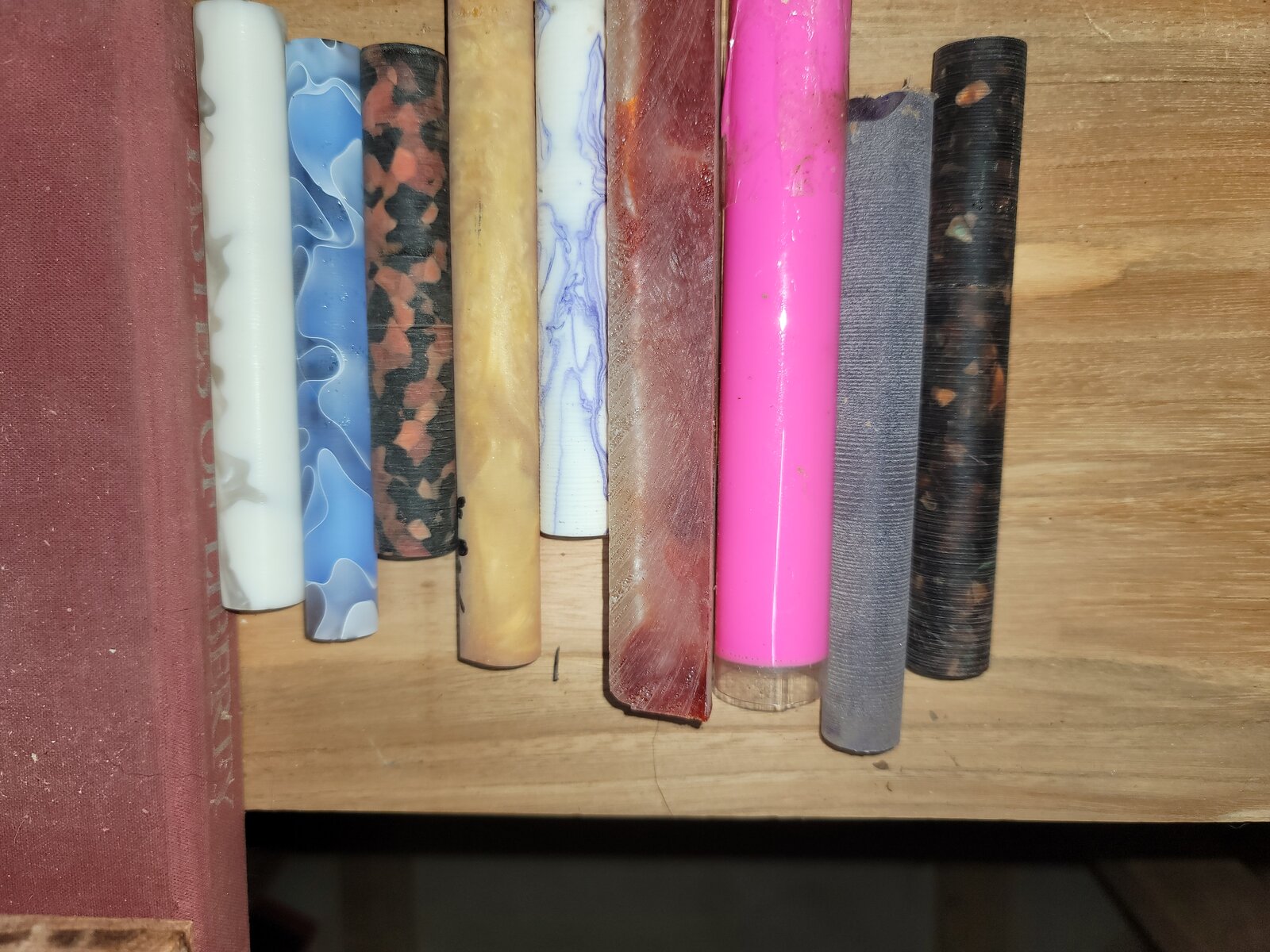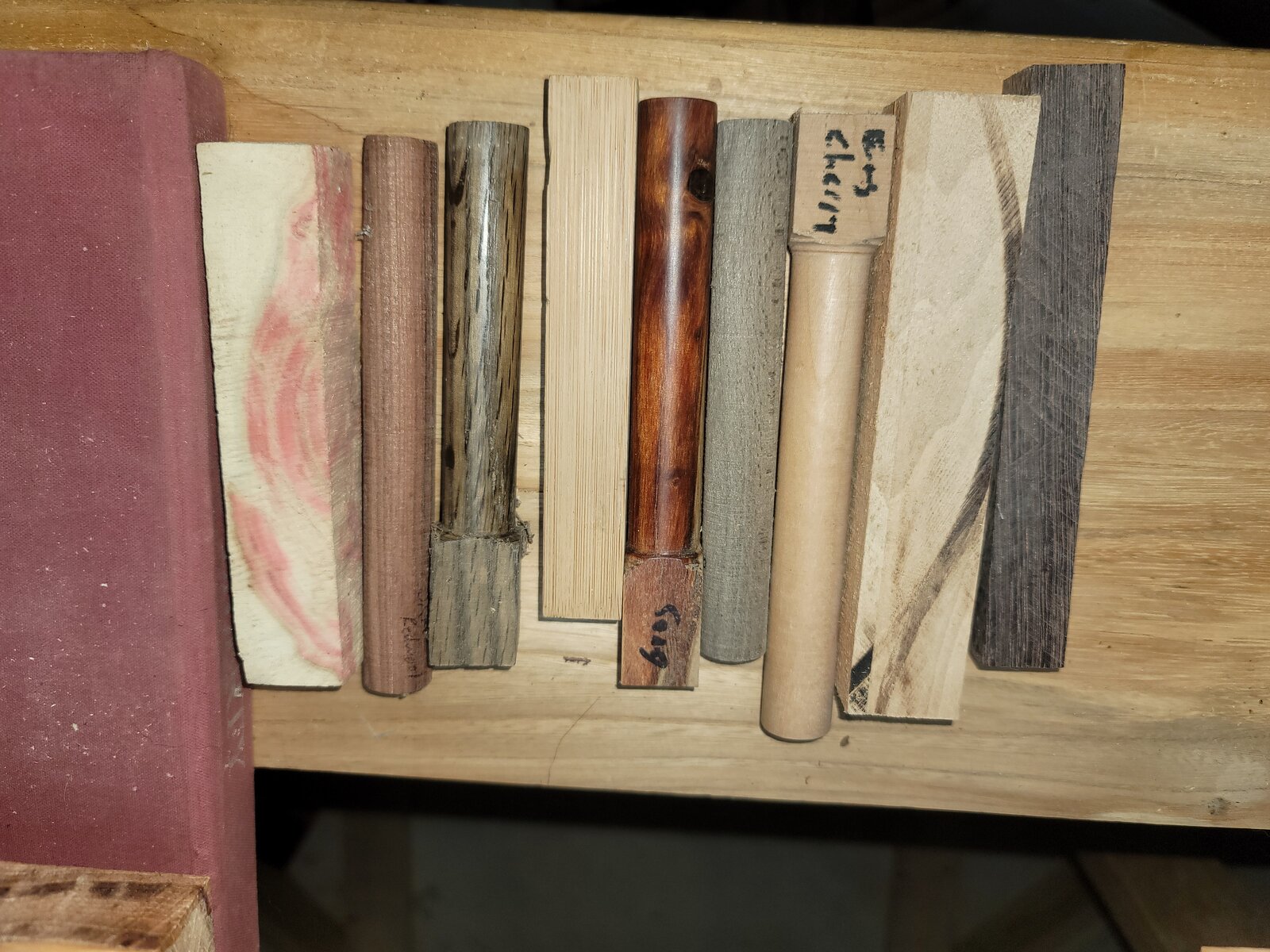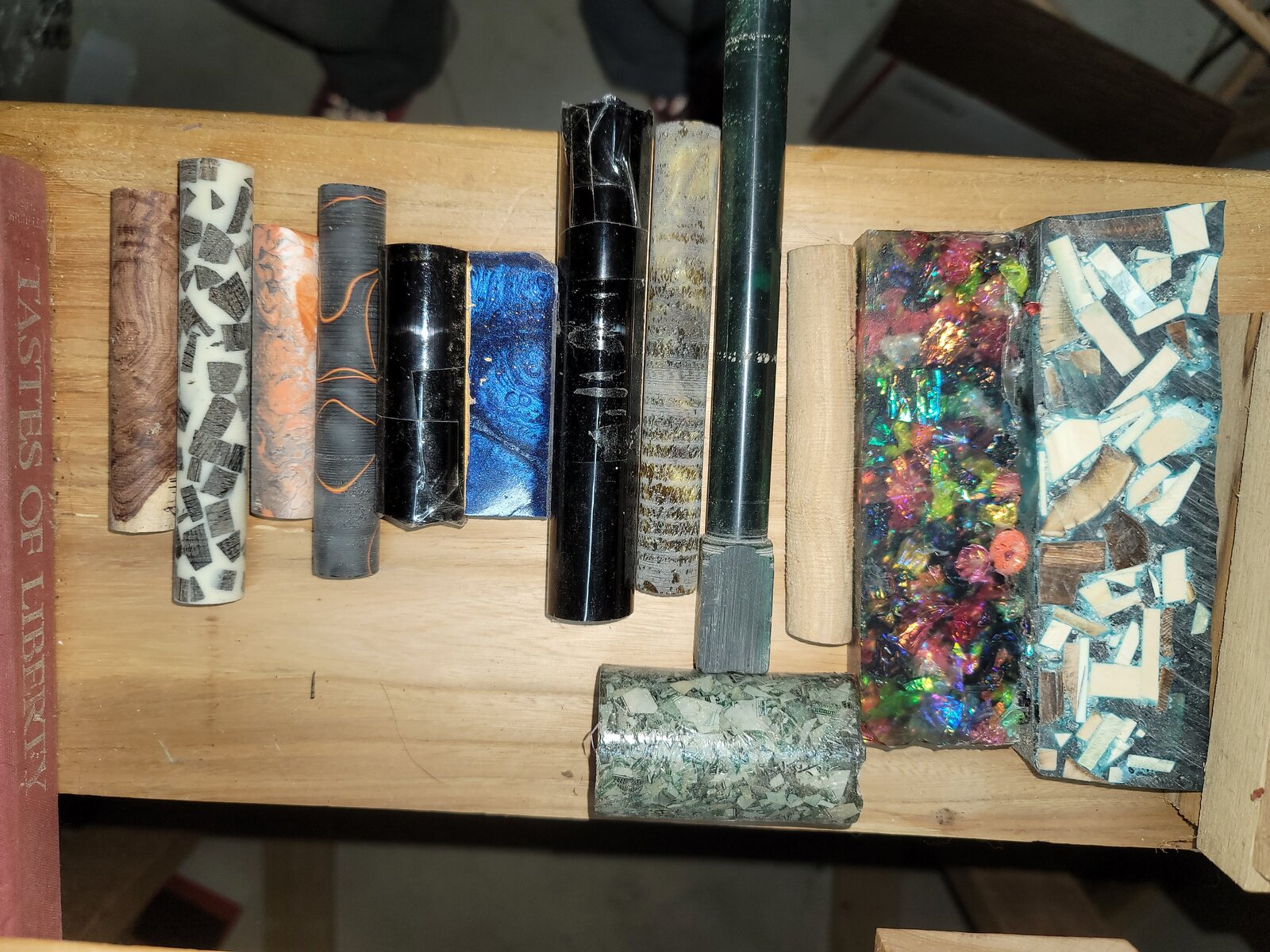 Lot 7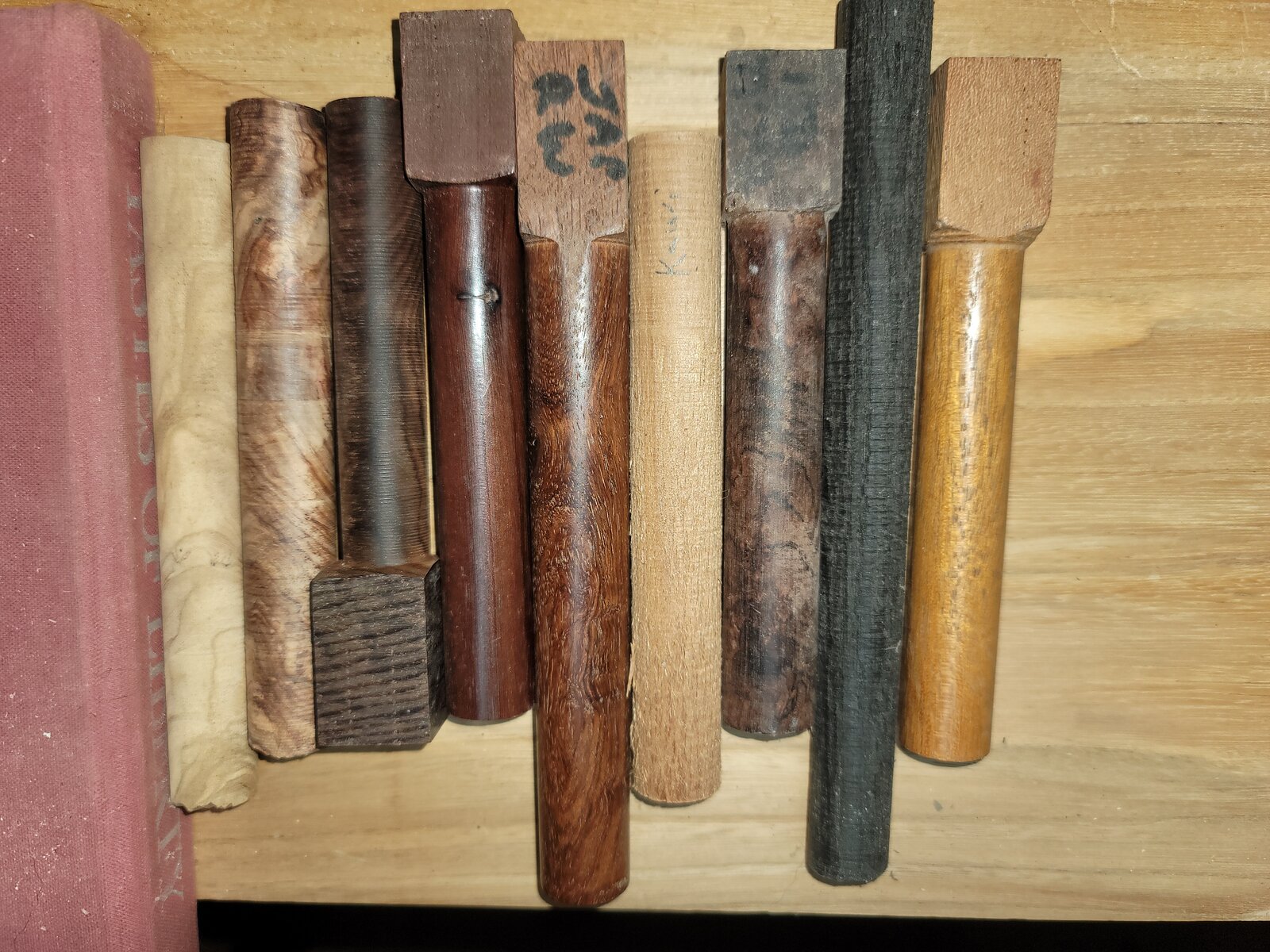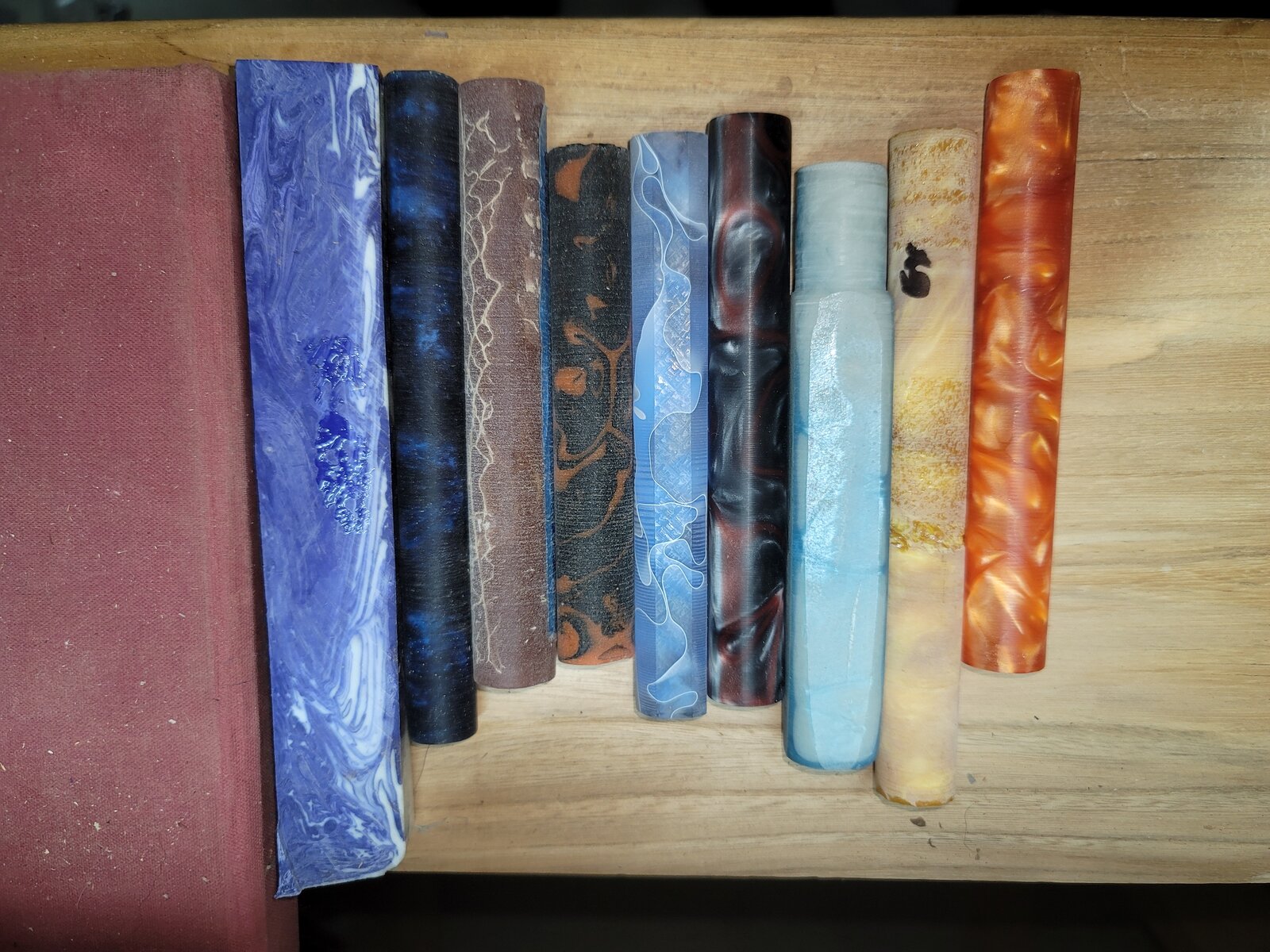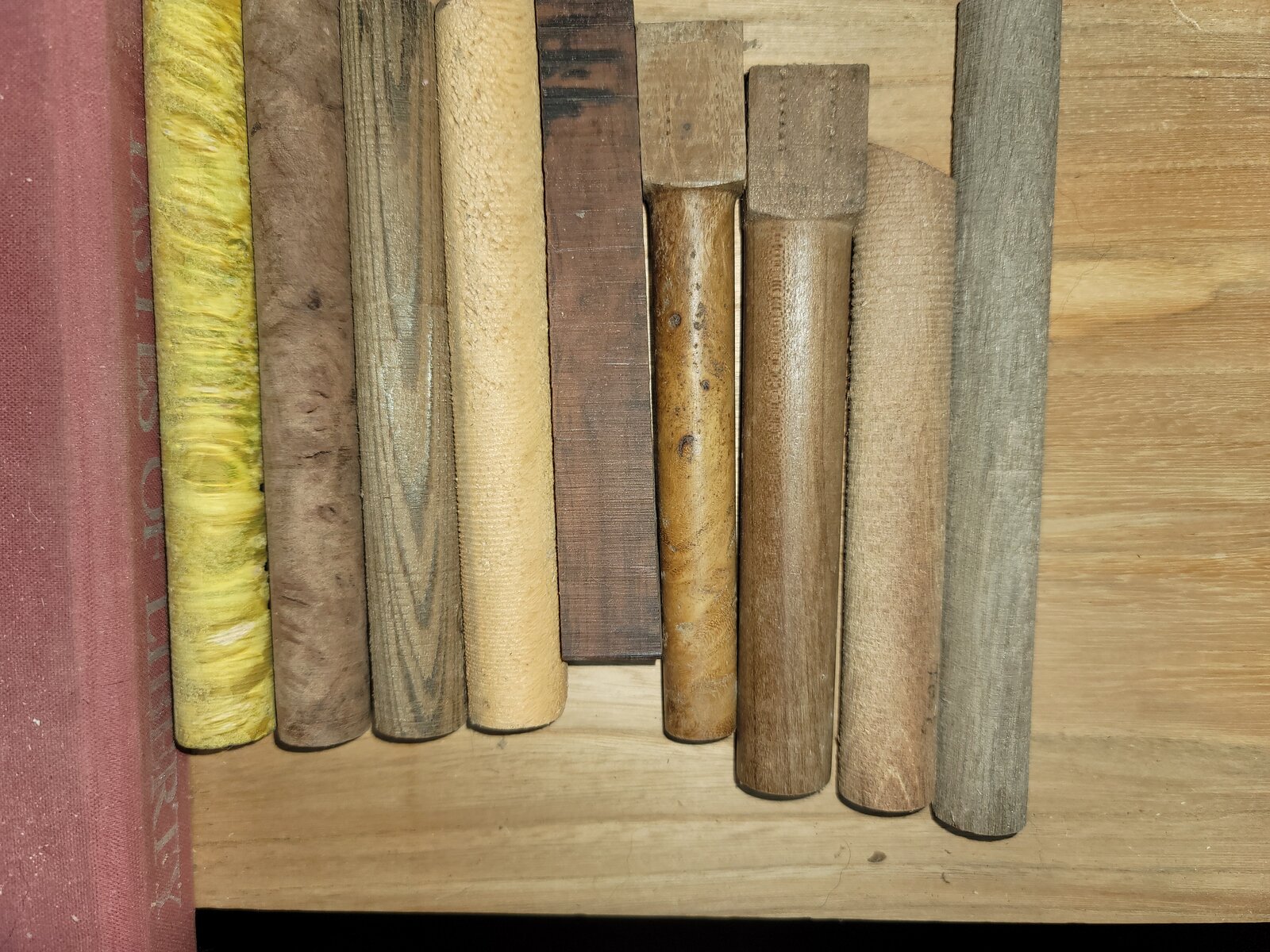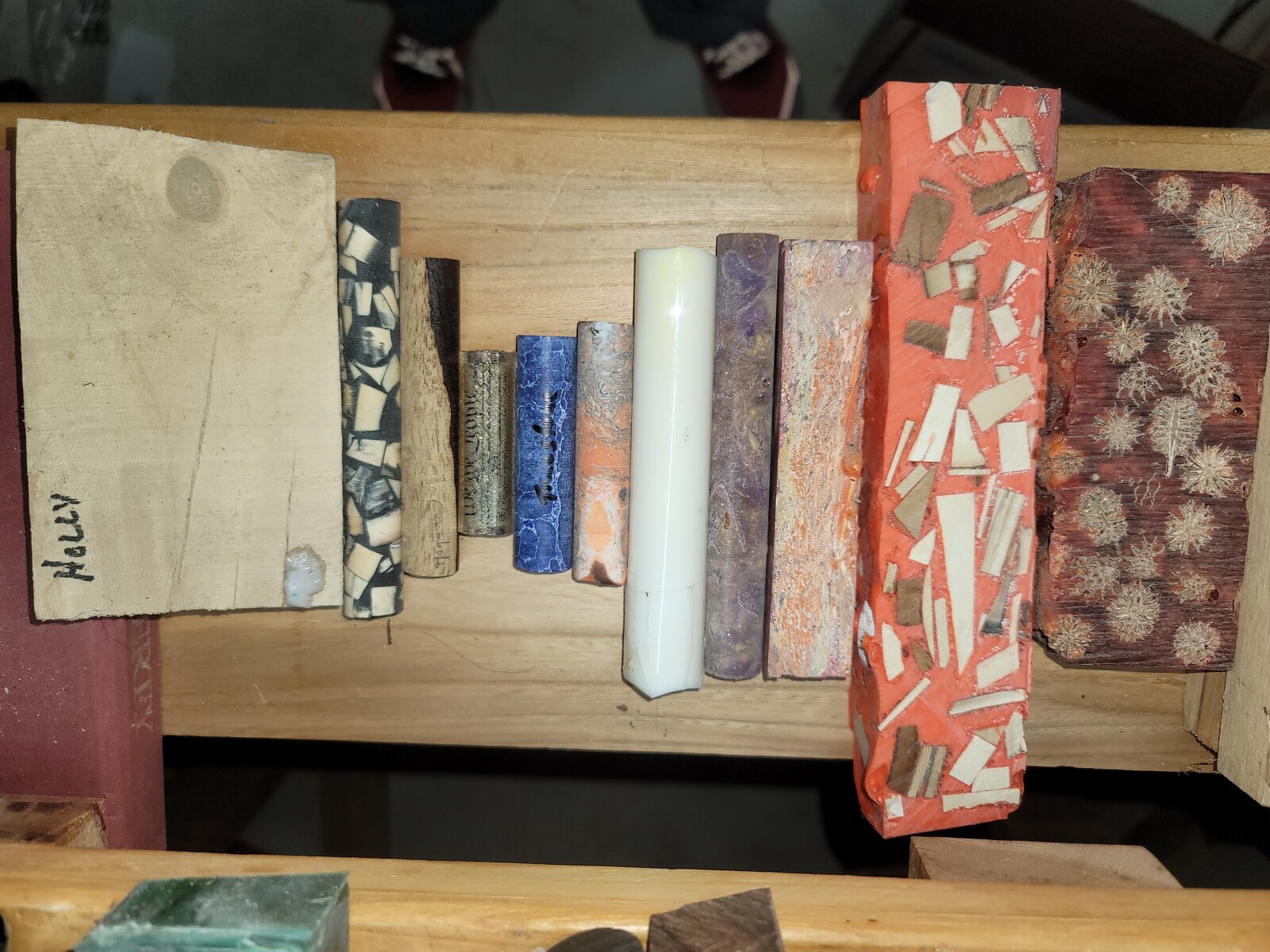 Lot 8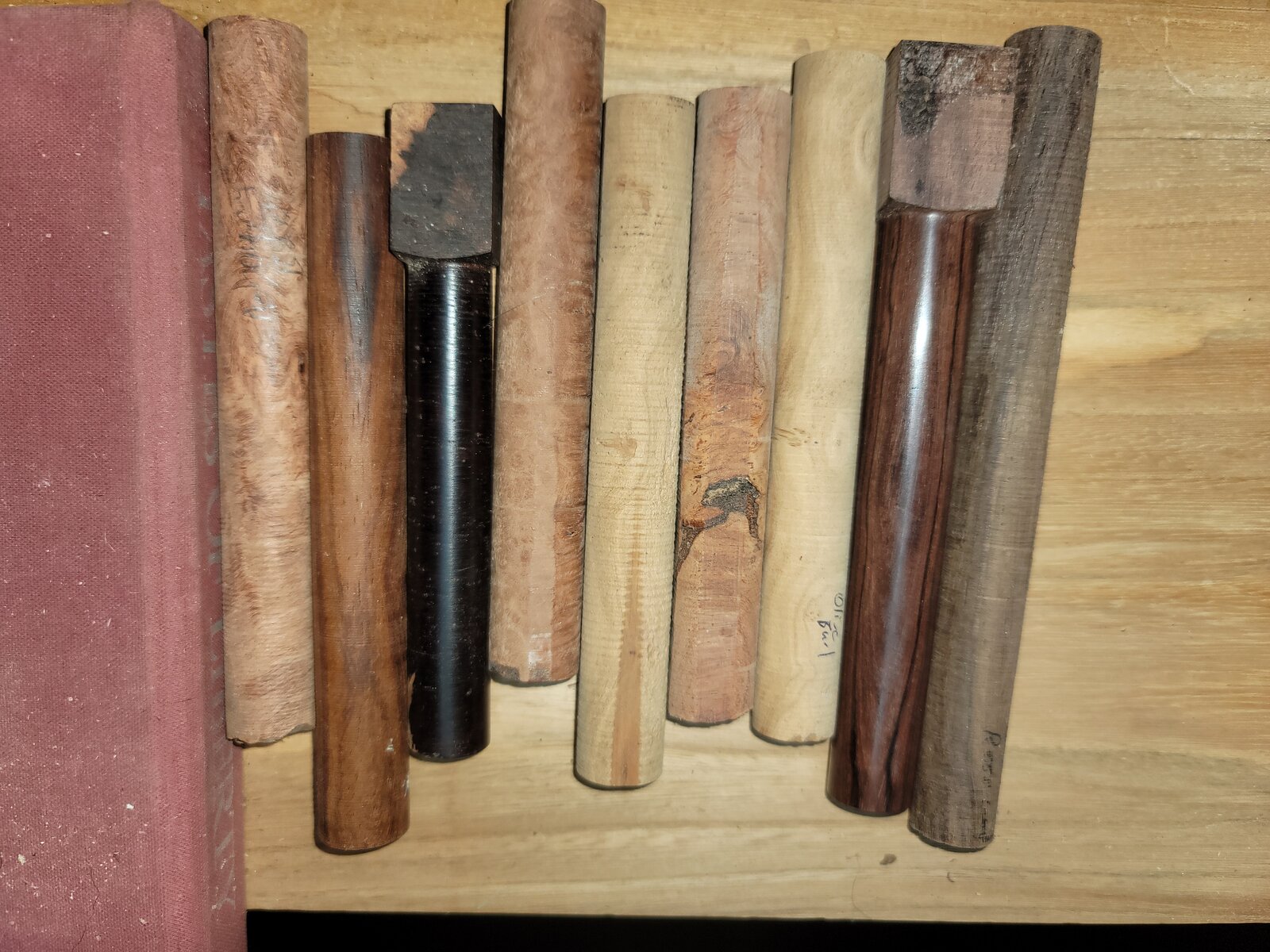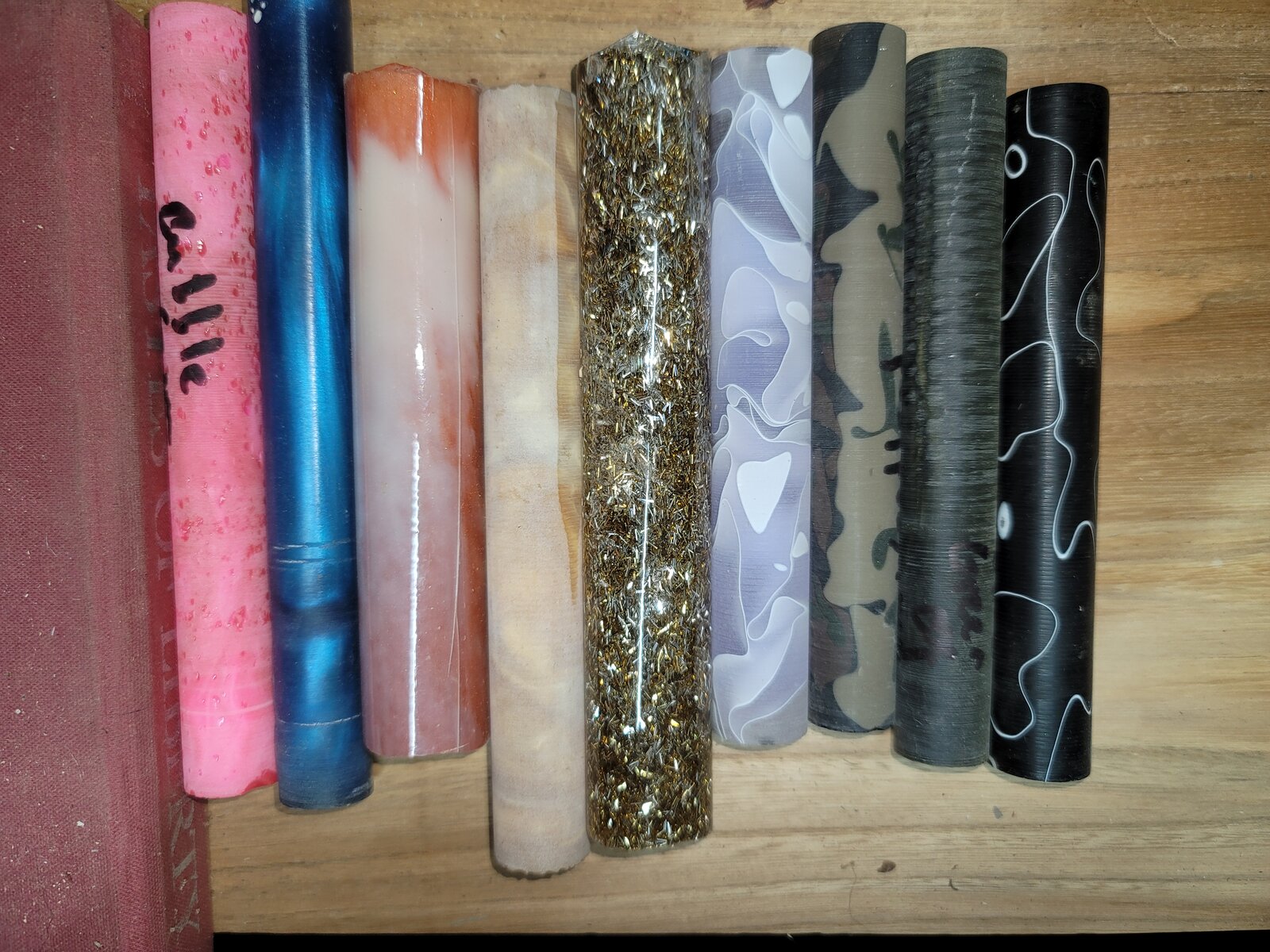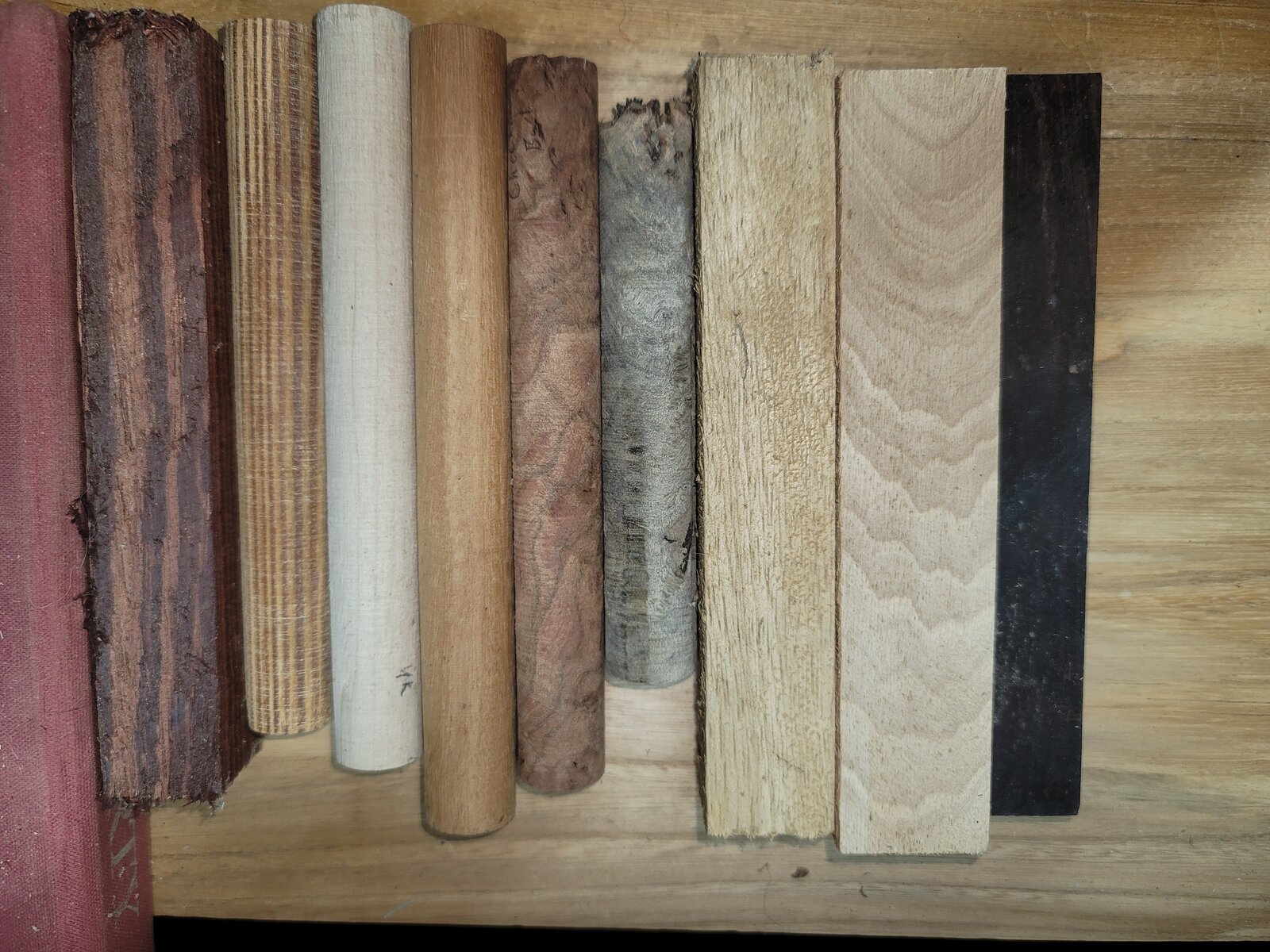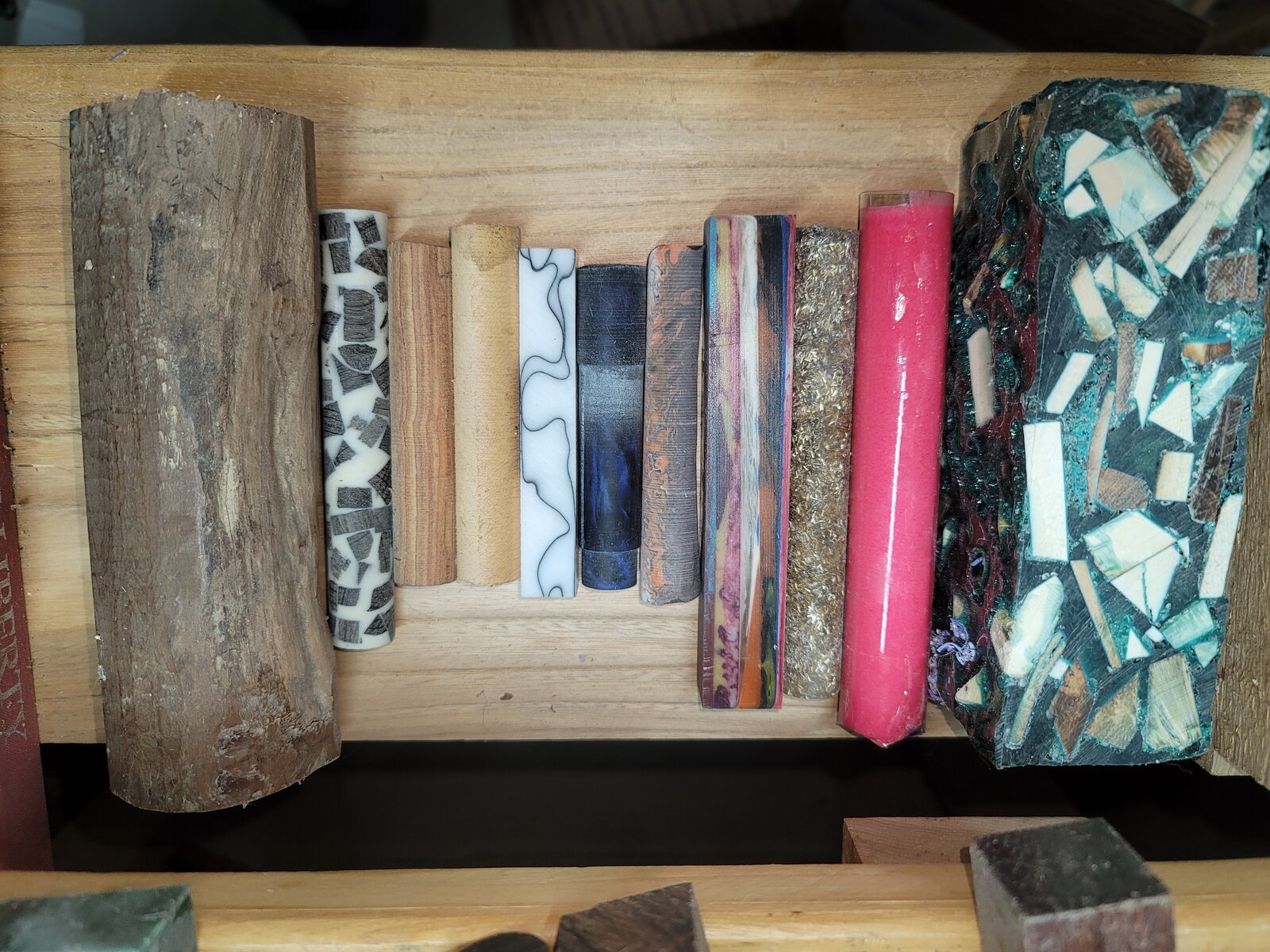 Lot 9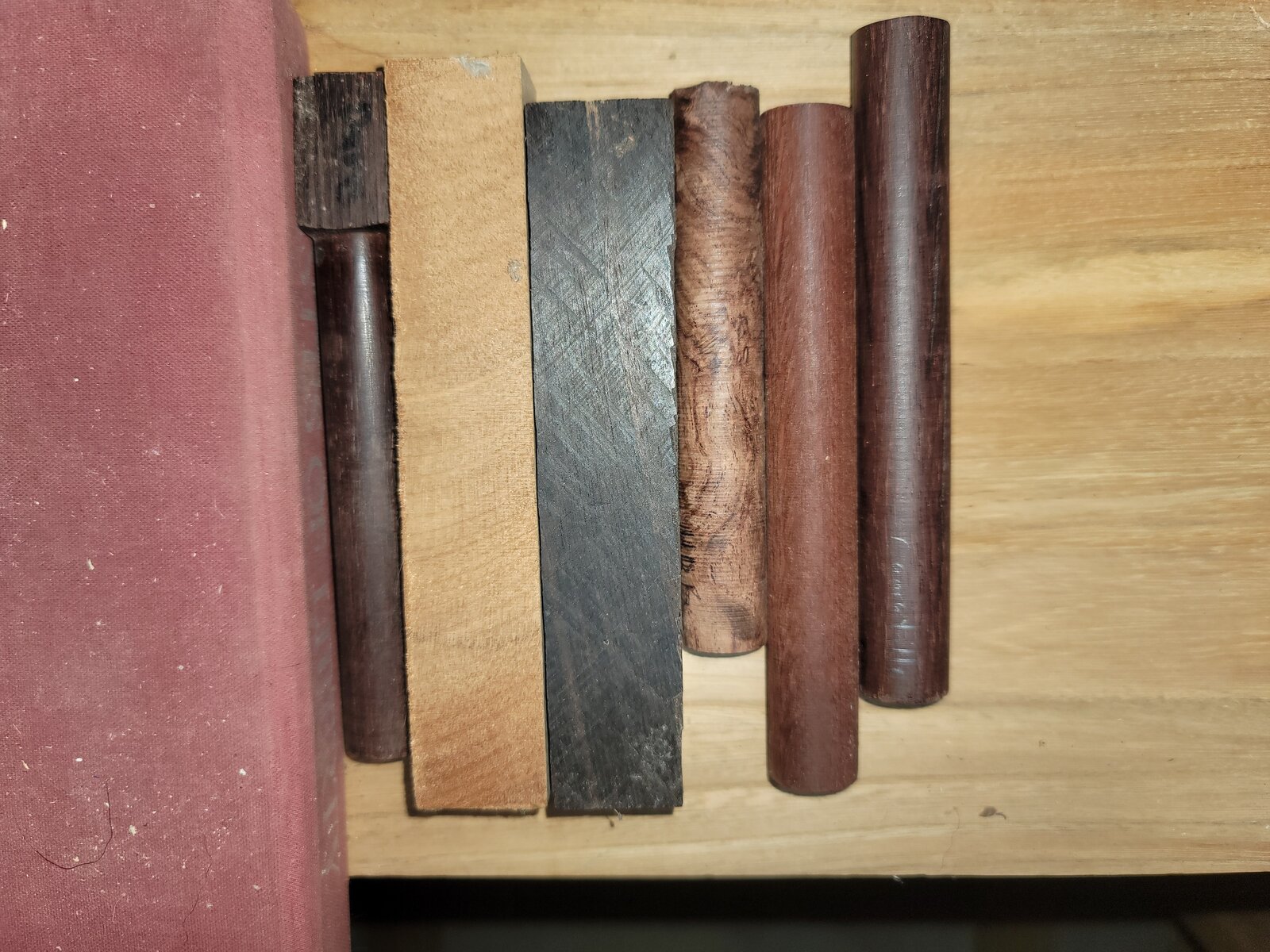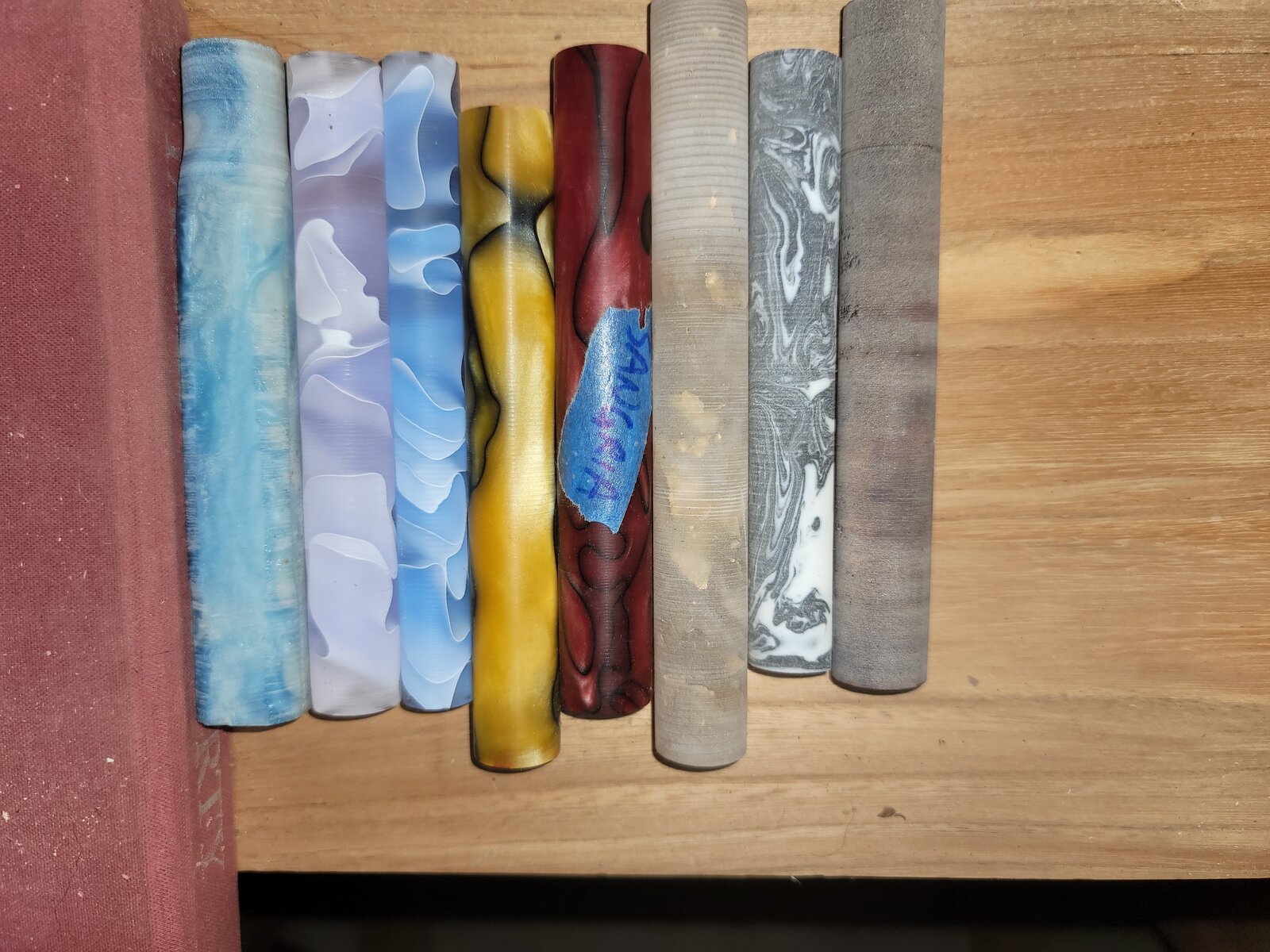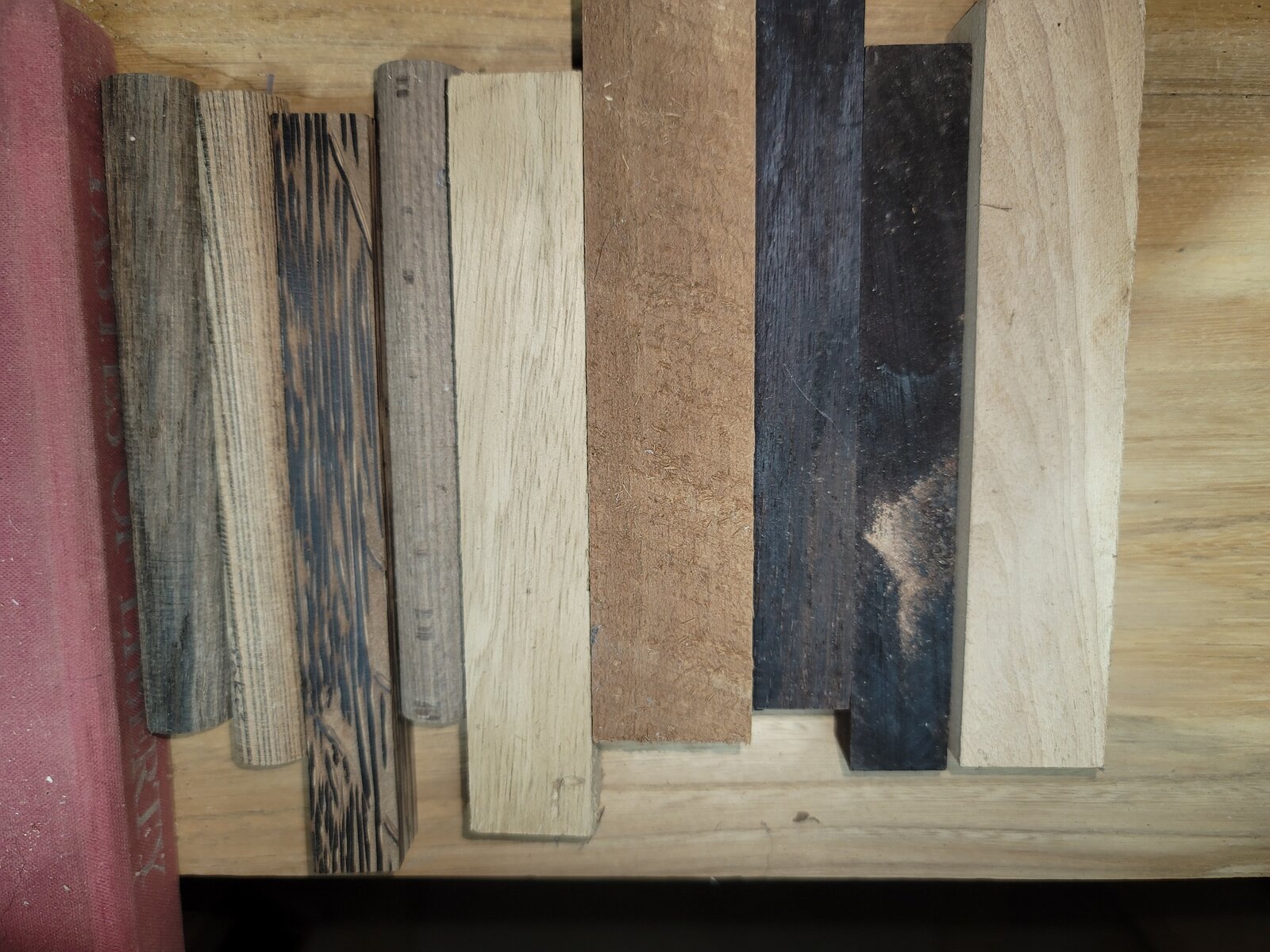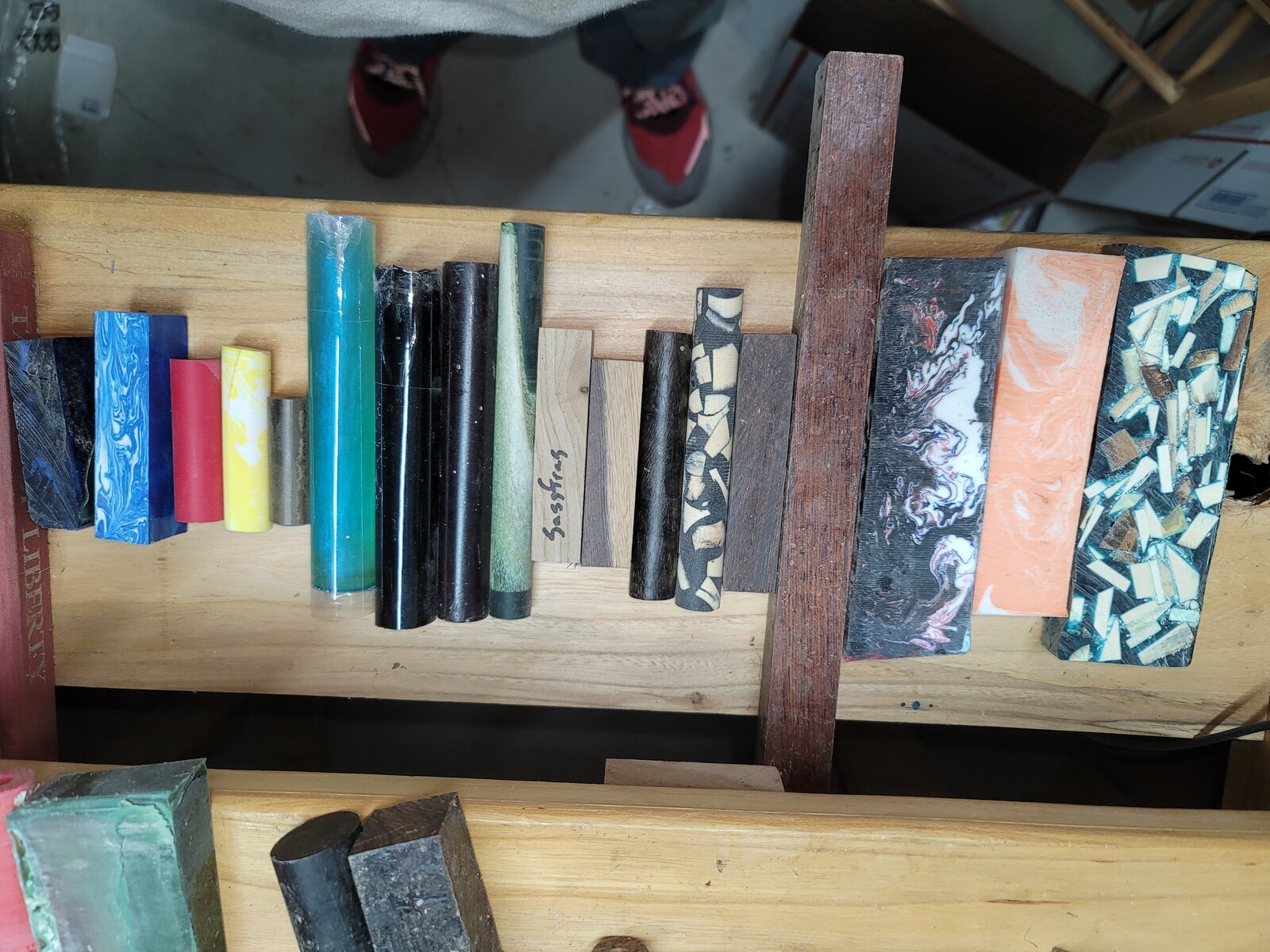 Lot 10